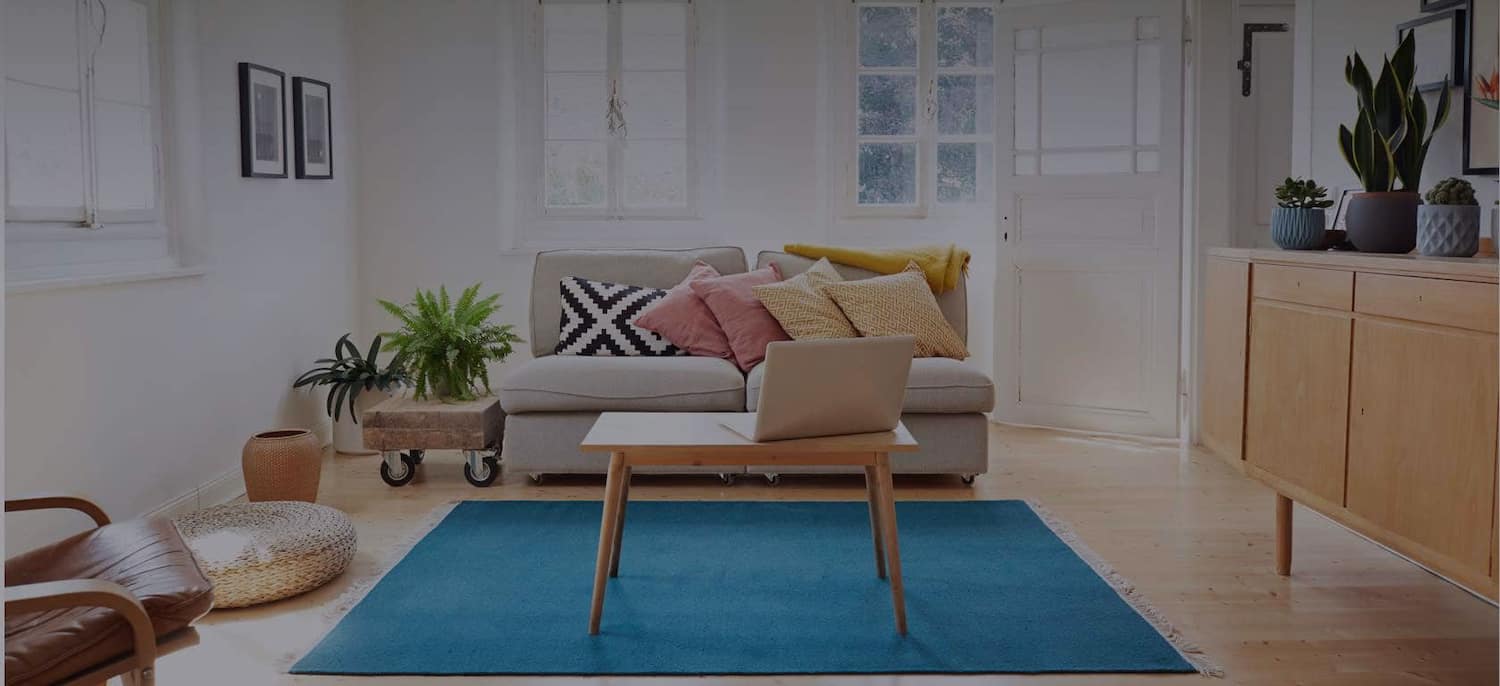 Get matched with top Home Builders in Hot Springs, AR
There are 1 highly-rated local house builder.
Recent Home Builder Reviews in Hot Springs
Arrived on time, all workers were very friendly and professional, did a great job in a timely manor for a fair price.

- ruth H.

This is the first home I have owned that has a crawl space, it is set up as a storage area. I was concerned when I discovered moisture among the rocks on the floor. I had found Freewalt Construction on Angies List and called about the moisture problem. Art recommended that a French drain be installed inside the crawl space along the northern foundation wall connecting into an existing drain system. He quoted me a price and we scheduled the time for the work to be done. His guys were always on time and very helpful with any questions I asked. I watched the progression of the installation and the job was completed exactly as Art had described it would be. They did a good job and I would recommend them and I will use them again if needed in the future.

- Judy E.

Went well, although every time I got a call, there was more bad news. The wall had been leaking because a deck had not been installed properly. There was no flashing, so all rain water was running inside the wall for years causing rotting and mold. They took off upper deck boards and removed siding and framing to reveal the problem. They built a temporary wall, as there was nothing holding the wall up, since the joists were rotted. The windows had to be removed, since everything was rotted. All was replaced and the windows put back, as well as the siding and deck boards. Wallboard was replaced inside the room and textured and painted and repairs made to the ceiling. This was all happening after I had just had the whole downstairs painted. =( Art Frewalt and his crew were very nice and worked to get the job done as quickly as possible. I will definitely call on them again.

- Karen B.

I probably have more construction experience than most customers. In a military career, I worked a spectrum of jobs from carpentry and surveying, to construction management and inspection. I managed an engineering lab for testing of concrete and asphalt. In civilian life, I directed a hospital maintenance staff, and taught a high school shop class. In other words, I?ve been around construction-- and contractors for a long time. So here?s some contract advice. Understand contractors do business two ways; ?Cost Plus,? or ?Fixed Contract.? You can do a Google research and get a full understanding of both. Here?s my advice in Reader?s Digest terms: A Fixed contractor provides a ?quote?, or ?bid,? and performs all the work promised for the agreed cost. (Get a signed agreement). A ?quote? is an attractive selling point. However, when an ?unforeseen condition? arises, the contractor must then either ?eat? the problem-- or expect you to adjust/renegotiate. Government contract work is like this. In these fixed contracts, profit is made by the contractor limiting his material cost, and working as fast as possible. Keep in mind there is the potential that quality will suffer due to ?corners being cut. ? Cost-plus is almost opposite. You pay for materials, labor hours, and some percent of profit. A cost-plus contractor?s estimate is not a really a bid--so realize that the amount may sound attractively low. Unforeseen conditions are going to raise cost; count on it. Also, if your contractor turns out to be slow and/or inexperienced-- you will pay too much for the labor hours involved?and potentially, get skimpy quality anyway. Freewalt Builders were not slow. Nor did they cut corners. They brought experience. They worked like a band of beavers, and took pride in building?what I consider to be a ?brick outhouse? of a deck extension, deck staircase and a 500 S.F. rough-in basement. Yes, the job cost more than that the estimate. But I?m not complaining. I could have halted work at any point and had a potentially lesser crew come in. I didn?t, because I recognized that the best possible quality work was already being done. Not only was his own work attended to expertly?Freewalt Builders fixed wrongs things about the existing house--at little cost. After all was said and done, our cost was exactly where my experience told me it should be. Finally, I?m very happy with not only the cost-to-value result of the job, but also very happy with the genuine concern and effort by Art Freewalt and his workers--helping me both to visualize, and make real the little renovation dream me and my wife had. Got a job? Talk to Art Freewalt first. Keith Ogles, SMSgt (Ret) Hot Springs Village resident

- Keith O.

My mother and I spent 10 weeks planning and researching this project. We obtained bids from everyone who would show interest in accepting the job. We even shopped the job in Hot Springs and Benton, AR for prices and reputation. We found most of the people bidding acted like they would simply take the job and then show interest in the project. The next lowest bid on this project was $12,000 higher. The construction was approximately 680 square feet. Jerry Jones actually fell into this job with us. We chose a contractor for the job by the name of Rich Muchiuo and Andy Maggard of andy's Bobcat Work. We gave a check for about $17,000 to start the process in about 3 weeks. Afew days passed and I called Mr Muchiuo and found out he was in another state and probably would not return. We then found out that he intended to keep our check. Fortunate for us, we gave the check to Andy Maggard who refused to go along with Mr. Muchiuo's plan to take $10,000 off the top and abandon us to Mr Maggard to complete the contract. Mr Maggard immediately refunded every dime. Andy Maggard wanted this job very badly. So he introduced us to Jerry Jones of Hot Springs Village. He actually lived less than a mile from our home. Jerry and Andy were very patient with us in discussing the plans. We spent several hours going over a detailed written list prepared in advance identifying exactly what was to be done and the quality of materials to use for each step of the project. We found this detailed and time consuming list became an integral part of our contract. We really liked both Jerry Jones and Andy Maggard (who already had established his integrity with the refund of our money earlier). The price came back higher than the previous quote. We accepted it. The project began on time. We paid 1/3 in advance, another large sum when materials were delivered for construction, and all but the remaining $10,000 after the electrical and insulation was completed. To wrap up I made a detailed list of things to be done before I would pay the balance. I must admit, this planning saved a lot of grief. The balance was requested early but I stuck to my guns with the list and it was in our contract that final $10,000 would not be paid until everything was cleaned up to our satisfaction and all lose ends were done. These guys did excellent work. The quality was second to no one and I know from experience what I am talking about. Details include even caulking seems of 2x4 s butted against each other. Where ever two pieces of wood were fastened, it was caulked. They modified the plans as the project went on with our approval, resulting in a final project better than we envisioned. It seemed like it took longer than I anticipated; but, someone was working every day of the project except one or two days over 7 weeks. I must admit that we did have to watch closely. If they saw a way to save money, they would do it unless we insisted. There was a couple times we insisted. Again we referenced the quality standards we had written into the contract. They were great. Anything in the contract was complied to without begrudging. The final product looked so good because it was blended into our current construction. I am serious, you could not tell where new construction began and old construction ended. For cost reasons, anything not in the contract was negotiated as additional costs. This is why it is important to do as much planning as possible. After the project lose ends were completed, we paid the final sum and we were very pleased. We had several issues pop up during the next 4 months. All we did was call Jerry or Andy and someone was there within 72 hours to either look at it or fix it. They never complained. They kept a great attitude with the follow up service, even though there would be no more money coming into them. I highly recommend these people. You will appreciate them too.

- David H.

I liked everything about him. He started on Tuesday and he has done a very good job. He was on time. All my neighbors were so impressed that they said they were going to get their jobs done through him too. He got me what I wanted and he had to go search to find that for my painting wall. There has been no argument about what I wanted as what I have asked for I am getting. He comes in early and stays late.

- Patricia B.

M & R Sarver Construction Inc

Matt Sarver was always on time and kept us apprised of any changes to the schedule. His carpenters were professional and kept the site clean. The Sarver's build high end new homes. I would let them build a home for me anytime.

- Margo M.

Very punctual, actually was done in the morning while i was at work. No mess, very professional and above all he stands by his product making sure that everything is ok even after he has done the work. I would recommend both the Sunpipe and Mr Cully to anyone looking to brighten up their home and obviously save on your energy bills as well.

- donald p.

Paul Wagner Custom Homes Inc

He designs all his own homes, so they are all custom built. He is on the job daily, and he uses the best subcontractors around here. He's very honest, very meticulous, always available, and is very good at his job. My father and grandfather were builders, I was a contractor, but this guy was the best I have even seen. He also stays within budget and will get you exactly what you want.

- Bob M.

Oliver Bobnar, his father and brother own and operate the company. They moved here from Germany and I first used them on a house project in 1998 and they did excellent work. When retiring to Hot Springs and purchasing a house in 2014 I reestablished our contact and have relied on them to do major projects for us. We have been totally impressed with their professionalism and knowledge and ability to do the job right. They do not take short cuts. The Bobnars arrived with their onsite construction trailer and began work immediately. I asked them to assess our newly acquired house and make recommendation and start repairs. The above noted repairs were done quickly and efficiently and professionally. A year later all of the repairs have stood the test of time and are functioning properly. Later that month they reworked the basement "man cave" and removed all bathroom fixtures so that the new tile would be under the fixtures in the event of a future remodel. The molded plastic flooring (a real mess) was removed and hauled away and the floor totally cleaned and prepped prior to installing new ceramic tile. They also sealed cracks, prepped and painted walls and ceiling and other needed items. A year later the area is still perfect and the mold and smell is gone. They do everything from building new houses to complete remodels. Their skill set is wide.

- Stansel H.
House Builders in Hot Springs
Explore Our Solution Center for Helpful Home Builder Articles
Home Builders in Hot Springs