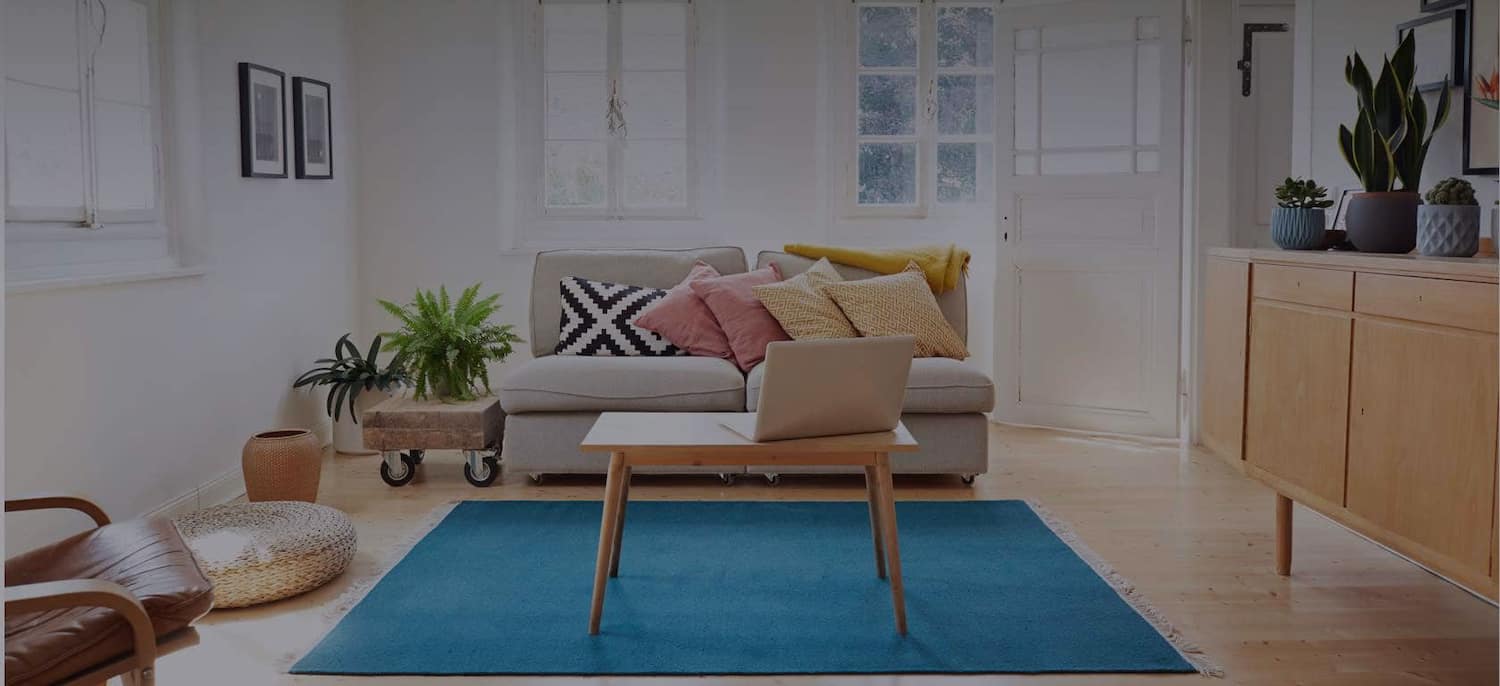 Get matched with top Antique Appraisers in Point Clear, AL
There are 2 highly-rated local antique appraisers.
Recent Jewelry Appraising Reviews in Point Clear
Delightful experience! Molly and Ken were extremely helpful and hospitable. They arranged shipping for all my iron work and everything came in before expected!

- Jannice G.

He was great to work with, but due to a bunch of stuff happening right now (the death of my sister), I am unable to complete this request. Do plan on getting back to him when everything settles down.

- Rose J.

I have been using them for years, and I highly recommend them. The owner was very personable and knowledgeable. The people that was there were very honest.

- Ava Q.

Elodie and David are the owners. They do estate sales services, insurance appraisals, premium appraisal, donation appraisals and consultants for market value and resale. She is really good in what she does. I am not in to buying a lot of antiques, but I was in the shop and I know some people who had used her before for appraisals. We have a series of hurricanes down here, and people went to her to get pre and post storm appraisals of their furniture and things like that. I got a piece of artwork from her. It was an antique she found somewhere. I purchased it right when I saw it. She had it on her showroom and people had just loved it and they wanted to buy it over and over again, but I purchased it at the price and she said now I am just very satisfied. I gave her promissory note and then I brought her the cash, but ever since I have had it in my home people have always come in and thought that it is much more valuable than I paid for it. I know I got a good deal.

- Steve D.

Brown-Galloway Associates LLC

My mother and I contracted with Brown Galloway on April 3, 2009, to dispose of the contents of her house in Pensacola as well as miscellaneous items belonging to me. We had issues with Brown Galloway in three areas: dates of the sale, slow and inaccurate dispersal of the profits, and attitude of Helen Galloway. Dates of sale: the sale was contracted to be three days, May 7, 8 and 9 and was held over only two. Multiple items remained unsold. Dispersal of profits: The contract stated that the profits will be dispersed within 10 days. My mother called and finally received a check on June 9?a full month after the sale and only following request. I also received a June 9 check and a letter saying unspecified items had been sold. We determined that items belonging to each of us were improperly credited to each other. Bookeeping was totally inadequate. Attitude of Helen Galloway: When I called to request a check and itemization of sales, I told Mrs. Galloway that we felt the bookkeeping had been sloppy and the attitude rude. Mrs. Galloway became angry and when I asked that she stop derisively referring to me as ?honey,? Mrs. Galloway responded, ?No, you?re certainly no honey.? This was symptomatic of their unprofessional attitude and total lack of consideration. We would not want customers to do business with the Galloways without being forewarned they are unprofessional, uncaring and sloppy. At no point did anyone from the business ask what they could do to rectify our concerns. Instead, my mother received a long venomous letter on why any problems incurred were her fault. This was a distressing and disheartening experience.

- Mary Beth K.

Brown-Galloway Associates LLC

Ms Brown-Galloway provided a personal property appraisal for my ex-wife and myself on September 3, 2009 during our ivorce. My ex-wife hired Ms Brown-Galloway (the $250 fess is an estimate as to what she likely paid) and her report was so skewed in favor of my ex-wife that I would consider it to be fraudulent. I filed a complaint with the International Society of Appraisers (which is a joke) as well as the better business bureau, the former refused to act on the complaint because it was more than a year after the appraisal was submitted. This delay was due to the fact that I had to go to extraordinary lengths to get a copy of this appraisal and it wasn't until I hired a new attorney that I was actualy given access to her 'report'. I have included several examples of her valuations: -Twenty year old delapidated and torn vinyl couch and loveseat that had to be thrown away - husband - $150 -Like new leather sectional with dual recliners and hide-away bed $2500 new - wife -$300 -broken telescope purchased for $35 new - husband $75 - broken dell monitor - husband $50 - dust exhaust system $200 new - husband $300 - craftsman drill press 8yrs old $79 new - husband $75 - air compressor 5yrs old $200 new - husband $200 - fog machine 4yrs old $40 new - husband $75 - Sharp 25" tube TV 15yrs old - husband $200 - Solid cherry bedroom suite 9yrs old like new condition $3000 new - wife $650 - night stand 5yrs old $75 new - husband $75. These are just a few examples of the glaring inaccuracies provided by Ms Brown Galloway. Her report was obviously biased in favor of the party writing her check and she failed to follow USPAP methodology and procedures as the ISA claims to follow. As a former real estate appraiser, I am certain that had I submitted a report so blatantly inacurate and baseless, I would have found myself in from of the Appraisal Board and would have likely had my license suspended or revoked. Unfortunately, the ISA is just a group that these so called 'appraisers' pay a fee to in order to give them some sort of official sounding credibility and who is more concerned with protecting its members than providing any sort of accountibility for the incompetence or fraud perpetrated by those members. In conclusion, I would advise against hiring Ms Brown Galloway because despite a good chance that she would skew her appraisal in your favor, in any hearing where she would have to justify her valuations, she would damaged the credibility of any party she represents.

- Jason P.
Jewelry Appraisers in Point Clear
Business Description:

We are a national appraisal association of 300 members. We appraise antiques and art. Some members are dealers and gallery owners but all of us are anxious to serve you. Check our websites http://www.newenglandappraisers.org (click) "Find an Appraiser" for names and phone numbers of our members.

Recent Review:

Great! Patricia arrived at my home at appointed time and was very professional .

Reviewed by Dolores C.

Business Description:

Johnson, Inc. (a Numismatics co.), Nationally known, specializes in Coins, Currency, and Gold & Silver bullion items. We have two categories of service: Online Face to Face personalized service or In-Home for Florida residents. Estate acquisitions and trusts is our specialty. Our ONLINE APPRAISAL Service allows your items and our specialty to meet face to face regardless of distance. We back all our services up with your guaranteed satisfaction! Call or schedule your services today!

Recent Review:

VERY pleasant! Jewelry was appraised, check was issued (later deposited and cleared), and hospitality was a plus.

Reviewed by Ed S.

Business Description:

Whether you're selling a diamond engagement ring, your mother's Tiffany jewelry, Your father's Gold & Silver Coin collection, or it's time to sell a Rolex watch you no longer wear, we'll appraise your jewelry for its highest worth, then make you an offer you can't refuse. At Global, we make selling your jewelry, diamonds and gold valuables an honest, private and free experience via free mail-in service via FedEx insured overnight shipping.

Recent Review:

your referral is too far away. I'm in CA. They are in NY

Reviewed by Stacie D.

Rating Not Available

Pros who have not yet received a review do not have a rating displayed.

Business Description:

We take great pride at Olde Mobile Antiques Gallery in offering the largest, most interesting selections of quality antique furniture, opulent accent pieces and collectables on the Gulf Coast. Our ever-changing inventory is well stocked with both American and Continental furnishings. In years experience, we have found that our customers demand both a unique product and a fair price. With over 15,000 square feet we have something for everyone, in all tastes and various price ranges. With items...

Business Description:

Uncompromising quality and integrity in all of your precious metals purchases and sales. Specializing in gold & silver bullion. Avoid gold and silver retailers selling you their inventory at high premiums! We pay top prices for jewelry, sterling, diamonds and watches! Fisher Precious Metals is a national gold and silver dealer. Listed as a national dealer with the United States Mint, Fisher Precious Metals is a trusted resource for gold and silver coins and bars. Established in 1995, the firm...

Recent Review:

It went great! We found Fisher Precious Metals on Angie's List, and after googling them, we found they had very positive reviews across the web. Although it was a 45 minute drive from our home, we felt it might be worth it, and it was. We made an appointment with John via email, arrived at 11:00, and spent just over an hour in his office. He evaluated the sterling silver set we had to sell and gave us what we felt was a very fair price. He'd given us an estimate on the value of the gold coins via email, and although the price of gold had fluctuated since he'd provided the quote, the final price was very, very close to the initial quote. We were happy to learn that they will also buy jewelry, as I have a few pieces I haven't worn in a very long time. We were very pleased with the entire experience and will definitely return to their company when we have gold or silver to sell, and we're happy to recommend them to our friends. One thing to keep in mind is that sterling silver sets are basically worth the price of the silver itself. We knew that going in, so we were not disappointed and, in fact, the price we received was a little higher than we'd expected.

Reviewed by Laura C.

Business Description:

ATTENTION FLORIDA RESIDENTS! Your Florida Stimulus Package has arrived! We understand that hard-working families are struggling through these tough economic times... Let us help you save your hard earned money!!! -If you are a Florida Resident, purchase a clock from us & we will pay the tax for you!!! -Help us in our mission to support local business... for our community, our state & our families.

Recent Review:

We brought our clock to Reed's last October (2012) for general repair
and maintenance.  The clock is very important to us because it belonged
to my mother.
 The clock had never been serviced   and was long overdue.  Also parts had been dropped causing damage.
People at Reed's told us that it would be 3-4 months (6-8 weeks of that time for the estimate). 
 
The
service did take a tad longer than we planned BUT we have the clock
back  and it is in fine  working  condition.  Reed's did an excellent
job


Reviewed by Judith M.

Business Description:

Michael Tarbuck Owner - Jeweler Military Discount on merchandise.

Recent Review:

Friendly, while you wait, 10% off for Angie's List w/ coupon


Reviewed by Robert R.

Rating Not Available

Pros who have not yet received a review do not have a rating displayed.

Business Description:

GoldFellow® is a nationwide buyer of Gold, Silver, Platinum and Diamonds with an A+ rating from the Better Business Bureau. We have a reputation for honesty and superior customer service, having completed over 500,000 transactions. Our founder appeared on America's Money Class with Suze Orman to teach consumers how to sell gold. You can sell your unwanted gold to us using our free insured FedEx® service or by visiting one of our stores. For more information about our company or to find a l...

Business Description:

Additional DBA - Cardon Appraisals.

Rating Not Available

Pros who have not yet received a review do not have a rating displayed.

Business Description:

"Pensacola Favorite Hometown Jeweler"
Explore Our Solution Center for Helpful Jewelry Appraiser Articles
Antique Appraisers in Point Clear