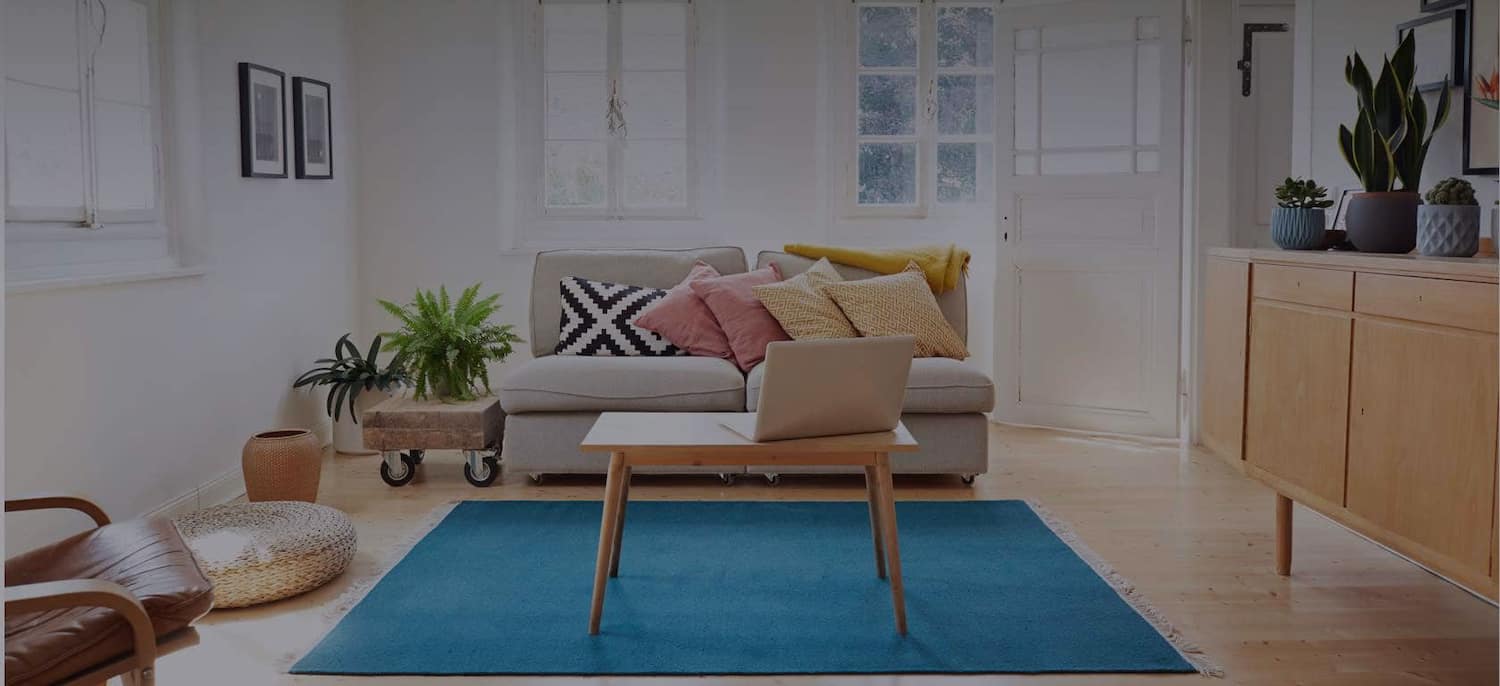 Get matched with top Drywall Contractors in Albertville, AL
There are 4 highly-rated local drywall contractors.
Recent Drywall Reviews in Albertville
HOPSONS HANDYMAN SERVICES

From the estimate we received to the finished product everything went smoothly and turned out exactly as I wanted. Would definitely recommend and use again.

- Jessie b.

HOPSONS HANDYMAN SERVICES

All jobs that Jason has performed have been exactly as we discussed. He is trustworthy and shows up when he says he will. On numerous occasions, I have left keys for him to perform work when I was not at home and have no reservations about it. He is prompt returning calls and stands behind his work.

- Steve t.

Affordable Drywall Solutions

These guys did such an awesome job on my bathroom.They also left the bathroom so vlean. Im so proud of it. They are professional and courteous and actually kept theyre mask on the whole time. I would definitly recommend them to anyone needing any type of remodel done.

- Dawn F.

I am pleased with the final product, but the process to get there wasn't always what I expected. Several things we had to ask to be redone/improved, and they were. Working at the beginning of COVID season, so he was struggling to have a full work crew. I would use him again, but would ask him to develop a highly planned schedule so I wouldn't wonder he was *just winging it" The final product was great, but I did have some stress and worry along the way.

- Rob b.

Casino Custom Textures,Inc

The employees were very punctual, respectful and courteous. After the work was done, the remote for the guest room fan did not work. It worked very well before. When I mentioned it to the lead staff, his response was I could buy another one. I requested to have the new knockdown painted and it's the owners son that does that. His company's name is FASANO Finishes. That was an additional $750.00 Which included the painting and any touch up from pulling the plastic off the walls. He said all the paints I had were dry. When the original work was done the workers buried some electrical wires under the knockdown. Frankie was very aware and said he would come back. After many calls he assured me he would come Friday,11/20. Today is 11/24 and he hasn't come by nor called which I think it's very unprofessional. I would not recommend either one

- Silvia M.

He started off great. Very nice guy, seemed as though he was a man of his word but we found out that he wasn't. He did mud and tape the drywall along with his helper. They did 2/3 coats of mud and then when dry, mechanically and hand sanded. When Gary said that they were finished I came and casually, my mistake, looked it over and then paid him the balance which totalled $2000. He said that, "if we found anything that we couldn't live with I'll come back and fix it"... this was on a Friday. So we came in Monday and started actually looking it over and saw all kinds of mistakes, cavities, places that were over sanded (through to the paper), places that hadn't been touched as far as mud or sanding... so, we called him and he said it would be the end of the week before he could get back to fix it. So we were held up on a considerably sized project. He did come back at the end of the week and made some repairs... afterwards he said that he believed that "he got it" and to prime the walls and if we see anything to let him know again and he would come fix it. We primed with a high quality primer, Zinser 1,2,3... as we were priming the tape was already puckering and you could literally see every butt-joint that he said was good and the running seems were still over sanded to the point that they were cupped. We again messaged him and he texted that he would be there that afternoon. He came that afternoon and thought that it would be something "quick"... and started making excuses that the reason you can see all of the imperfections is because the "primer has a glossy sheen"... What?? One could see the imperfections because it wasn't done right. This was on a Monday...He said that he didn't know when he could get back but possibly Thursday or Friday of that week... putting us even further behind on an already delayed project. Friday morning he texted and said that we needed to re-prime everything with a low-sheen primer before he would come back.... He never came back. I along with my crew, re-mudded the walls, fixed the corners, blended the butt-joints, etc... We did hire another person to come sand everything and he did a great job. All in all it cost me a little more than $1000 to "fix" what Gary Ivy would not. I would never hire him again or recommend him to anyone.

- Marcus O.

Morgan Drywall & Painting

I handle claims for moving companies and have used several contractors over the years. I will not call anyone but David Morgan. I called him to handle the job. He called back shortly and updated me that an appointment was scheduled. He updated me after looking at job and quoted a price. I approved and 4 days later he called to let me know job was finished. I called the homeowner for his opinion "Very pleased". David's promptness and professionalism is outstanding! I HIGHLY recommend him.

- Al W.

The work was done in a timely matter with a lot of extra work that wasn't initially in the bid or estimated length of job and also completed while we were living in the house which made it very difficult 4 Robs crew to achieve. But as difficult as it was they were very accommodating and always professional.2

- Blaine L.

It?s not too often that I write about a company to say how impressed I am with their service?but all I have to say is WOW. North Alabama Builders exceeded my expectations in every way possible. We worked the entire project through the company's owner, Brent. I was extremely impressed with Brent and his thorough inspection of the property, existing deck structure, listening to the vision/needs we had for the new deck and execution of the project. Brent continuously updated us throughout the project and stood behind his work in every way possible. The original estimate was very detailed and provided exactly what work we agreed upon. I was happy to see all the details in the estimate and it further provided me with confidence that Brent thought through all the details of the project. He executed exactly as he stated he would. We even ran into some issues with our existing structure (rot underneath a old door) and expanded the scope of North Alabama Builder's work. His team responded without any issues to the additional scope we added. Even with the additional work we added, Brent stayed within the budget he estimated. Additionally, there were a few details where Brent and his team went above and beyond what was in the estimate - such as painting the internal wall and trim where an old door was removed and replacing some boards in the bottom deck to make it look completely finished. We did not expect this and we were excited to see this attention to detail. We left Brent and his team with a key since we were not able to be home for the entire project. We never even thought twice about this. I would highly recommend North Alabama Builders. We were thrilled with the work and would use him again in a second.

- Paul R G.

Affordable Handyman Service

Jason was on time and performed the service to our satisfaction. The repairs are not noticable. We have contracted with them to do some interior painting.

- James N.
Drywall Contractors in Albertville
Business Description:

We have been in business for 3 years and running. We specialize decks and patio construction, home additions, drywall, and painting. If it can be done with a property, we can provide the quality service you are expecting.

Recent Review:

They were good and gave me a discount. They were on time and has a word on they say they gonna do. I'm looking forward to work with them again.

Reviewed by M.T. H.

Business Description:

Holland Homes LLC is a full service residential contracting company for all of your needs. From small repairs to full custom homes and renovations there is no job too big or small. We provide a quality service for all of our valued customers while providing a superior product on all of our projects. Our priority is to achieve full customer satisfaction on every job while building a relationship of trust with every client to ensure a successful job. With great attention to detail on every job,...

Recent Review:

I need someone to financing my roof no one will do ??no one out there do financing anymore thank you alls steve 01/05/2019 angies list can anyone help me>256-525-0822>1801 dooley ave Anniston,alabama

Reviewed by steve c.

Hazel Green,AL

A Super Service Award goes to providers who have achieved and maintained a superior service rating on Angi.

Business Description:

WINNER OF 2014,2015,2016, & 2017, & 2018 & 19 SUPER SERVICE AWARD! With M & N Roofing & Construction, we do not sub-contract our work out. And when you call M&N Roofing you talk directly to myself (john m) the owner.Anybody can buy a roofing license but very few business owners actually know how to do the work. I installed roofing for a living starting at 17 yrs old , so with that being said when you call & we talk about your job ...I won't have to have a salesman call you back, We'll be on...

Recent Review:

Did roofing in my younger days. I knew what I was watching. These guys were prompt, professional, and did OUTSTANDING quality work. Their clean up was also outstanding. Highly recommend this company. Thank you for a job well done!

Reviewed by Michael p.

Business Description:

YOU NAME IT AND WE DO IT! We have the experience and dedication to bring your dreams to reality! Specializing in Handyman and Housecleaning Services, we guarantee your satisfaction, and we won't leave until the job is done right. We pride ourselves on the quality work we provide, while delivering great customer service! Call or click to schedule a free estimate today!

Recent Review:

Everything was great we will do business again

Reviewed by Eric S.

Business Description:

License Contractor:Quinney Contracting qualified and ready for the job,willing to help others in there time of need.We also know people need the job done and want business's to work with them,we are more than willing and able to work with you.

Recent Review:

I paid him in full on 08-17-2019, and he has yet to complete the repairs. Despite numerous contacts he claims he is too busy to complete the job. He has left an 83 year old house occupant with a leaking roof and unfinished dry wall and the cold weather has arrived. I only selected him from a recommendation from Angie's list.

Reviewed by Jon A.

Rating Not Available

Pros who have not yet received a review do not have a rating displayed.

Business Description:

Jones Custom Remodels and Repairs, is committed to excellence in every aspect of our business. We uphold a standard of integrity bound by fairness, honesty, and personal responsibility. Our distinction is the quality of service we bring to our customers. Accurate knowledge of our trade, combined with over 25 years of experience, is what makes us true professionals. Above all, we are watchful of our customers interests and make their concerns the basis of our business. We treat every home with...

Rating Not Available

Pros who have not yet received a review do not have a rating displayed.

Business Description:

Up to 4 FREE estimates for your job. No hassell no obligation. SAVE BIG on home renovation projects. Licensed contractors will Compete for your business. Simply give us the details of your project and we will notify up to 4 local licensed contractors to bid your job. Competition ensures the best price! When Contractors Compete You WIN! eBidMyJob.com 877-532-3261

Business Description:

Over 30 years experience, we provide customer satsifaction. Call for a free estimate (256) 312-3220

Rating Not Available

Pros who have not yet received a review do not have a rating displayed.

Business Description:

Hello i am a representative for assurance. We would like to thank you first off for your your interest in reading our company description. we have been a founded company on americas trust, we understand the times are tough and money is tight right now so every job we do is different. We have a wide range of options and prices, every job is different. Every customer has different needs we try to please all the publics needs. We have a wide variety of payment options, our usual procedure is hal...

Business Description:

Since 1958, B-Dry has been committed to making sure your basement or crawlspace is solid and dry. At B-Dry, you have the strength of a large, national organization standing behind the personalized service of your local B-Dry office. In addition, we don't use contractors or sub-contractors for our work. All of our crews are trained professionals and are employees of B-Dry.

Recent Review:

My experience with this company was exactly the type of experience which Angie's List is meant to prevent. This company absolutely needs to have its approval removed. They agreed to install their crawlspace waterproofing system (encapsulation system) in the crawlspace of my newly purchased home. At the time we agreed on the project, I knew it would be difficult, but I had no idea just how difficult the space was. There are jagged rocks, extremely tight spaces, etc. that I did not know about until now. They never let on that the project was over their heads. However, when I got a call one afternoon at work that their workers had busted two of my plumbing pipes, I began to get seriously worried. They claimed to be able to fix the pipes themselves, so I let them (a decision I am now reconsidering). When they were done, their workers chose to lie to my face and tell me that they were able to get the project completed entirely and in keeping with their company promises. Because I was physically unable to verify at the time, I took them at their word and let them charge me for the work. Only after another repairman (working on a different project) informed me and took pictures of their work, did I know just how horrible the work was. There was plastic simply wadded up like gift wrap in places, exposed dirt all over the place, peeling up tape everywhere, the columns and supports were left uncovered, the dehumidifier was installed incorrectly and leaking everywhere, and they even left exposed vents in the wall! Only after arguing with me did the head guy concede that the crawlspace was still exposed to outside air! When I confronted them, they admitted that the work was shotty and expressed a desire to fix the problems. I expressed concern that they would destroy my ducts (which I paid over $1000 to have removed the first time). They agreed to have the ducts inspected afterward at their expense, but never made good on the promise. After their repair attempt, I was able to inspect the work myself, and found the project to still not be in keeping with the promises in their advertisements. There are supports still exposed, dirt is still exposed, the plastic is unsealed around interior walls, and there is still some plastic simply wadded up in the farthest corners. I had to have my duct work inspected at my own expense, but I will say it was all fine. Overall, though, I honestly and truly believe that my family and I could have done a better and more proper job, if we were given the materials. Another extremely concerning aspect of my experience with this company was when I asked to have a copy of the document I signed that allowed them to charge me the cost of the project. At the time I signed it, the worker snatched it out of my hand and did not leave me with any receipt copy. I had to ask them for it more than five times and threaten to freeze the charge before they would send me a grainy cell phone picture of the document, which was barely legible, despite the document explicitly saying that I have a right to a copy upon request. This company is absolutely the shadiest company I have ever worked with. Everyone should be aware of them. I would not recommend them to my worst enemy.

Reviewed by Julie G.
Explore Our Solution Center for Helpful Drywall Contractor Articles
Find Drywall Contractors in
Drywall Contractors in Albertville