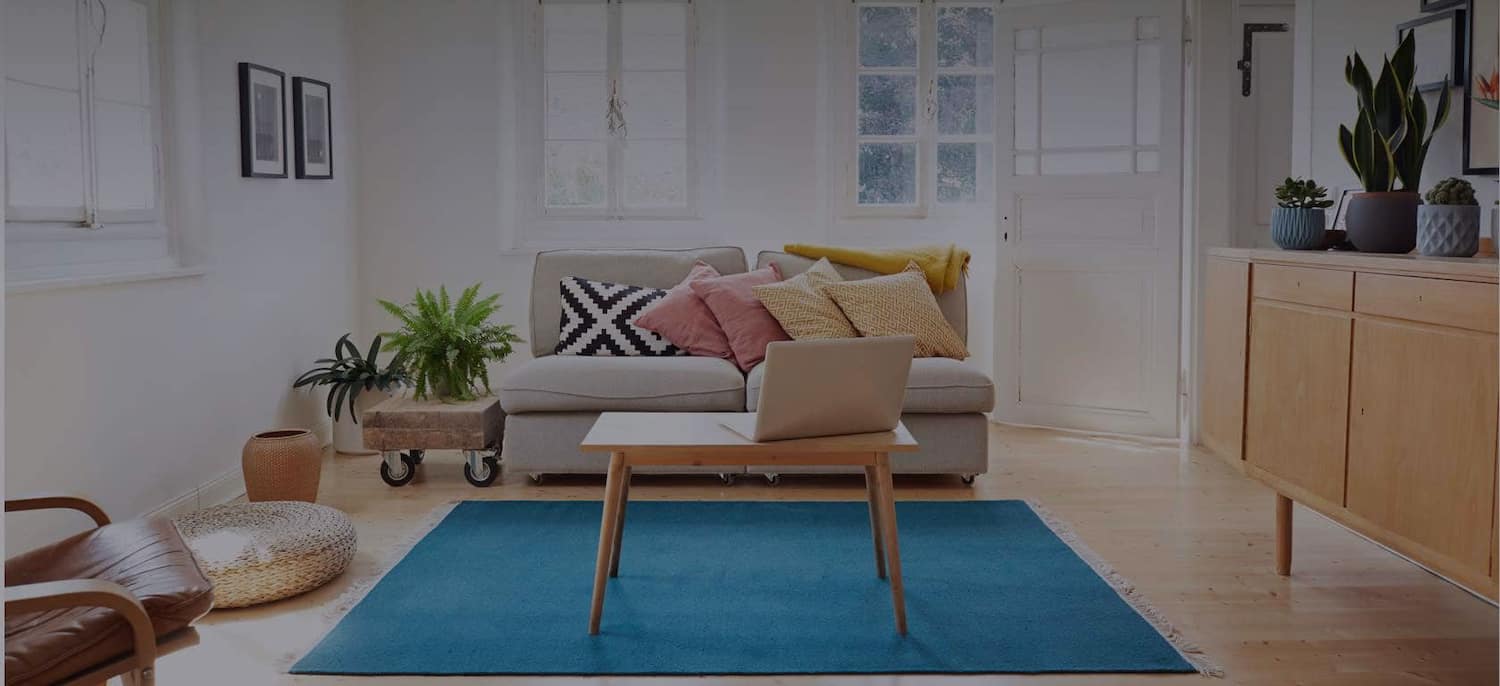 Get matched with top Well Pump Repair Services in Salt Lake City, UT
There are 19 highly-rated local well pump repair services.
Recent Well & Water Pump Repair Reviews in Salt Lake City
We paid him for 2 hours at $180 per hour. After he finished the sump pump work, he still had 1 hour left. When we asked him to look at the water softener during the time, he refused even if we had paid him for 2 hours.

- Sunnie G.

My Buddy The Plumber Heating & Air

Mike is considerate and easy to talk to as I fumble for plumbing words of which I know nothing about. Mike is an out-of-the-box thinker who will maintain the quality of the job but will also meet your specific needs and keep it on the cheap in the process.

- Heather N.

Exceptional responsiveness, communication, and service! Over a weekend (of course!) we lost all water pressure to the house, and had to move to a hotel in order to be ready for work on Monday morning. I called Plumbing Plus first thing Monday morning; the receptionist informed me that the company had multiple large and emergent jobs scheduled for the week. She made it clear that she understood the urgency of my request, but also expressed concern about whether the crew would be able to work my job in with everything they already had scheduled, which was also urgent. I understood, of course, but based on a small job Plumbing Plus had preformed for me in the past and on the high Angie's List ratings, I informed her that I was willing to wait for the Plumbing Plus team. Later that same day, I received a call back stating that they could come over the next day (Tuesday) to evaluate the problem and provide an estimate. They showed up on Tuesday (early!) with great communication. They spent a lot of time thoroughly evaluating the problem and developing multiple options for repair. The problem was potentially extremely complex, involving digging up a large portion of our back yard to access the well connection and trace the water line into the house; there was a possibility that the job would include digging under a fragile stream, going through our foundation wall, and digging up our basement to access the piping to the well pump room inside the house. Throughout the entire evaluation process, Plumbing Plus was communicative with me and transparent in their thinking and their concerns about the potential complexity of the job. Also, Plumbing Plus offered several options for me to cut costs (like suggesting that I could dig part of the yard up myself in order to cut labor costs on their end). In the end, I chose to have Plumbing Plus do the entire job, for multiple reasons, but I truly appreciated their willingness to make suggestions for portions of the job that I could perform myself in order to cut labor costs, if I wanted to. The original estimate for work was in the $10,000 range, with the potential for it to be up to about $12,000 depending on the amount of inside basement work required. However, the final job came in at $6,300. Plumbing Plus was communicative with me throughout the entire job -- including taking a phone call from me after hours simply to explain the work that they had done during the day while I was at work myself. Ultimately, the Plumbing Plus team found that the problem was isolated to just the connection between the well pump and the water line to my house. They were able to confidently assess the quality of the water line running into the house and advise me that there was no need to replace the entire pipe. I appreciated their willingness to both (1) advise me on the wisest and most efficient way to conduct the diagnostic evaluation and the final job without risking having to dig up the line again in 2-3 years because only a portion of a problematic line was fixed (which is something I was worried about), and (2) narrow the scope of work to a much smaller job than originally estimated, based on a confident evaluation and assessment of the entire inside and outside plumbing structure. In summary, the Plumbing Plus team did a fantastic job on a very complex project: their communication, transparency, attention to detail, and dedication to quality work was exceptional. I recommend Plumbing Plus, without reservation, for any small or large job.

- Rebecca D.

The tech could not repair the problem but set up a pumping system to keep the water from going back into my basement. Very helpful in a time of need.

- William W.

Benjamin Franklin Plumbing - Indianapolis

AS OPPOSED TO OTHERS THAT WE WERE CALLING WHEN WE HAD WATER COMING UP, WE CALLED THEM (IN THE EVENING ON A SATURDAY), AND WERE ABLE TO TALK TO A HUMAN BEING, INSTEAD OF A VOICE MAIL. WE FELT A LITTLE MORE CONFIDENT THAT THEY WOULD HELP US OUT IN AN AFTER HOURS SITUATION.

- MICHAEL and KATHLEEN H.

Affordable Heating & Cooling

A few days after turning on our AC this summer, we noticed drips of water from a light fixture right below where part of our AC system is in our attic. Aack! I called this company and they were able to come out the next day (pretty good, considering we are in our first spurt of hot weather and another company told me it would be a few more days before they could come). Some things had not been installed properly in the parts of the AC system in the attic with the result that condensed water was blowing everywhere and we had a lot of wet insulation and wet plaster. The repairman fixed the problems and replaced the parts that had been damaged because of the improper installation, and also did what he could to rearrange things so hopefully our attic dries out without a ceiling caving in or something. The repairman was courteous, professional, and helpful and did the work quickly. He did leave a bit of a mess (even after using his shop vac) but nothing that unexpected. The cost was less than I thought it might be, which is always a pleasant surprise. I would definitely call them again!

- Julia S.

Dave Passey Plumbing & Heating

Dave and his crew are excellent to work with! Courteous and professional, and I have a high degree of confidence in the quality of their work. I also feel that their pricing is fair, and I have grown to trust that they are doing whatever they can to save us money on repairs. They are the first company we call for help with plumbing.

- Christopher B.

Manwill Plumbing Heating & Air Conditioning

Manwill came out the morning after the damage occurred. They took pictures,which they were sending to Lennox, and advised me on what to do until the repairs were made. They then contacted Lennox for a quote on replacement parts. The parts were quite expensive, but Manwill worked with me and reduced the cost by several hundred dollars. They ordered the parts and their technician came to my house to disassemble the heat pumps and replace the parts. He was very professional and skilled. The work was done quickly and the heat pumps were back to operating condition. Thanks to Manwill the disaster wasn't such a big deal to get corrected and they made major repairs for a very, very reasonable cost. I use Manwill for all my HVAC and plumbing needs and would NEVER use anyone else. HIGHLY RECOMMEND!

- Hank W.

CANADA'S DRIPFIXERS PLUMBING SERVICE

THE COMPANY OPERATOR WAS VERY RESPONSIVE WHEN MY WIFE CALLED ON MONDAY AND ARRANGED FOR AN APPOINTMENT THE NEXT DAY, WHEN I WOULD BE HOME FROM A BUSINESS TRIP. JEFF LEE SHOWED UP WITHIN THE ALLOTTED APPOINTMENT WINDOW AND WAS QUICK TO CONFIRM THE SOURCE OF THE WATER LEAKAGE INTO OUR BASEMENT. HE TOOK CARE TO PROTECT OUR BASEMENT CARPETING FROM DEBRIS AND WATER AS HE HAD TO CUT THROUGH DRYWALL TO REACH THE FAULTY LINE JOINT. THE REPAIR WAS DONE IN AN EFFICIENT WAY. I PARTICULARLY APPRECIATED JEFF'S EXPLANATIONS OF HOW THE LINE SEPARATION MAY HAVE OCCURRED AND THE STEPS HE TOOK TO USE THE PROPER GRADE ADHESIVES TO ASSURE PREVENTION OF ANOTHER EPISODE. HE EVEN WENT THE STEP BEYOND TO EXCAVATE THE EXTERNAL, IN-GROUND PORTION OF THE SUMP PUMP DISCHARGE LINE TO CHECK IT'S INTEGRITY. WE ARE FORTUNATE HE DID, AS THAT CONNECTION WAS ALSO LOOSE AND WAS THEN REPAIRED. JEFF DID WHAT IT TOOK AND DID SO PLEASANTLY. CANADA PLUMBERS WILL BE ON OUR CALL-BACK LIST.

- MICHAEL and KATHLEEN H.

Electric Rooter Drain & Sewer

After looking over the basement drain system, they went back to the sump pump itself and kept working with it until it began working. Apparently the pump impeller was stuck and I did not know what to look for. Eventually it began working. Within 15-20 minutes of their arrival, they had the problem solved at minimal cost, especially for a Sunday emergency call.

- BRUCE W.
Well Pump Repair Services in Salt Lake City