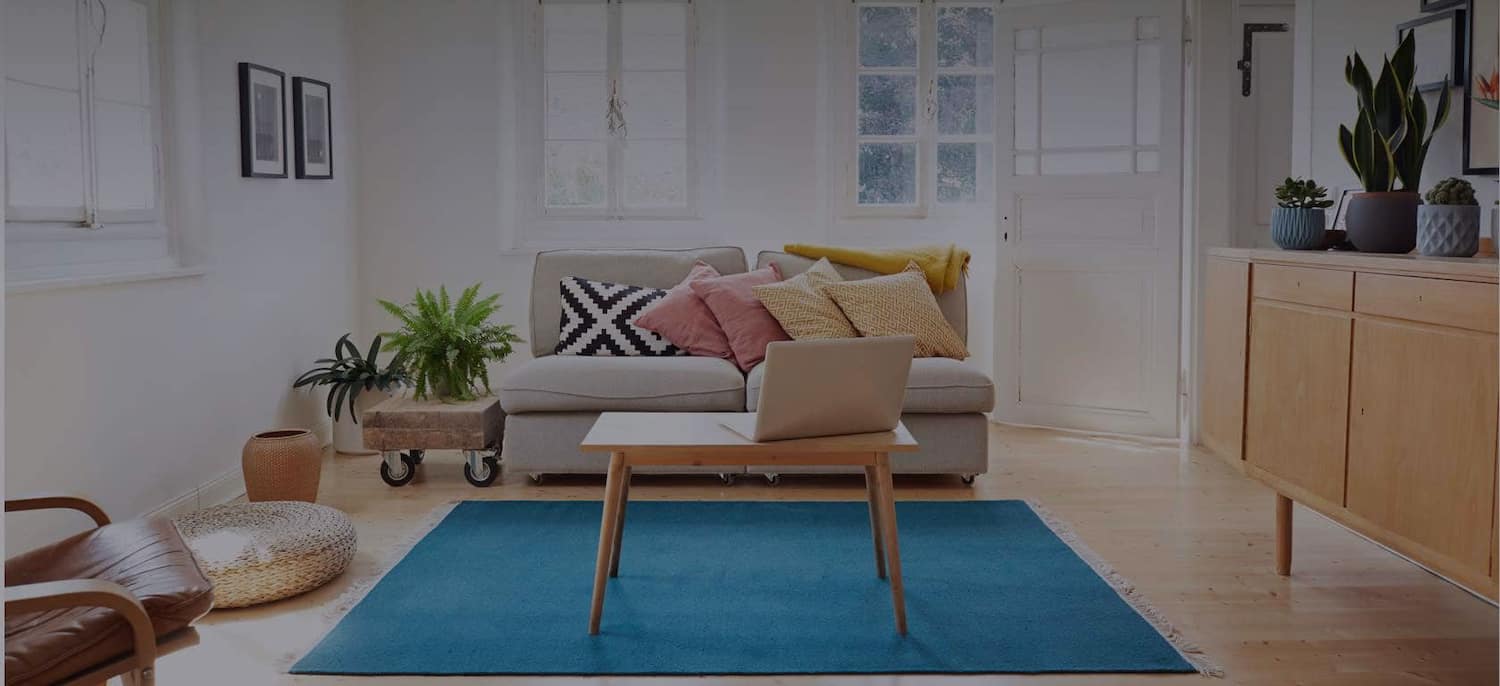 Get matched with top Baby Proofing Services in Phoenix, AZ
There are 12 highly-rated local baby proofing services.
Recent Childproofing Reviews in Phoenix
Mr. Studnicki did the finest work I have ever seen; and I have seen so much! His prices are fair and the work is always done correctly and in a timely manner. This man can do any job, not kidding! He is very professional and courteous. He kept us up to date and informed regarding the job. Honestly, he is the best. That is why the "celebrities" who live in the Phoenix area hire Gene Studnicki. Clients include former Vice President of the U.S. Quayle, Steve Nash, Disney execs, the Knight Transportation brothers, Alice Cooper, VIP Doctors, Musicians and the list goes on. Basically, if the client lives in Paradise Valley, Camelback Mountain or the wealthier areas of Scottsdale, they hire Gene Studnicki because of his prestigious reputation. You would be a fool to not hire Mr. Studnicki the next time you need some professional work done or furniture built. Call him at (480) 518-2898.

- Chuck K.

We needed a completely safe pool cover because we had grandchildren visiting and a pet that was sick and therefore a fall risk for the pool. And, we needed it fast! Solar Safe really knows their product. I was impressed by how they had continued to improve on the design and installation process based on their years of experience. The employees have been with the company a long time and it shows in their efficient and flawless work. They arrived on time, stitched the cover on-site and taught us how to remove and replace the cover. They were respectful, polite, efficient, and knowledgeable. The cover fits tightly against the pool's edge and over the 3 boulders that are a part of the pool's edge, so it was clear that our grandchildren and dog would be safe. While it was not an inexpensive project, in this case, it was worth it for the peace of mind. The office team was also helpful, answered questions I had and followed up appropriately. For all these reasons, I can definitely recommend Solar Safe Pool Covers.

- Lana C.

PROTECT-A-CHILD POOL FENCE SYSTEMS INC

The guys showed up on time and got right to work. They completed the job in a couple of hours and cleaned up their work. I would recommend PROTECT-A-CHILD POOL FENCE SYSTEMS and would use their services again.

- Keeley B.

The two-man crew showed up on time the day the work was scheduled to occur. Both were quiet and professional as they worked. They completed the job on time (took over 5 hours to do) and had no mess left to clean up. The operation, care and maintenance considerations of the cover were well explained to us by the crew and answered all our questions. I expect the cover to last 8 to 10 years and pay for itself in electrical and water savings, as well as being the safest pool cover to own. It also will allow me to shut down the pool for long lengths of time, saving a lot of maintenance time for me.

- THOMAS C.

We had a great experience with Arizona Pool Fence. They were upfront on the phone about price when I called to inquire initially and they were able to schedule an in home estimate fairly quickly. The fence install was 2 weeks out from once I called to schedule, I wish it could have been sooner but all fence companies were 2-3 weeks out so it was expected and can't fault them on it. On the day of install the installer was early to the house, he went over the plan with me and got to work. After measuring the holes he gave me two options for the gate location which he didn't have to do but I'm happy he went out of his way to ask. I was amazed at how fast he worked, he installed approximately 70 feet of fencing in 6 hours or so (that included five 90 degree angles). He cleaned up once he was done, went over all the specs of the fence, gave me all the information I needed and was on his way. The fence looks great and I'm super happy we went with this company. Would definitely recommend them. I've attached a photo (ignore our dead grass and dirty yard) - we went with 5' brown/brown. It looks so much better in person as it's hard to get the whole fence in a single photo.

- Craig V.

PROTECT-A-CHILD POOL FENCE SYSTEMS INC

We had Marty come out during our home inspection to give us a quote on a new pool fence. We were renting a home in Phoenix that already had one and really liked the piece of mind that came with having a pool fence. We have 4 children (5-9) and one cannot swim while the others are OK but not necessarily strong swimmers. We looked into a number of different companies and liked what Protect-A-Child had to offer as far as quality and price. We had Marty install the fence a few days after the close of our new home. Our pool was fairly straight forward although we have a step at the deep end of the pool so the fence is multi-leveled. Our pool is kidney-shaped surrounded by a walking area as well as a small cutout to put a table/chairs on one side. The fence surrounds the entire area. Although Marty suggested a certain shape around the cutout (more rounded vs box shaped ) we wanted the box shape around the cutout area to give us maximum room inside the pool area. Marty was very amenable to whatever we wanted, no problems with whatever shape. He also gave us some additional suggestions which were great and we agreed to, like gate placement and certain post placements that made the fence look better. Marty showed up early in the AM and got started right away after giving us a rough idea as to post and fence placement. He was very professional and respectful of our home. He also didn't seem to mind our small dog that would occasional "visit" him while he was working. He worked hard all morning and had the pool fence completed by noon. We were thrilled with the work and the way the pool looked after it was all done. We were also happy with the black mesh and black poles. We were uncertain of the poles since our old home had silver ones but like the black on black much better.

- Timothy M.

PROTECT-A-CHILD POOL FENCE SYSTEMS INC

Everything went well, from our initial phone inquiry, to Marty's visit to our home to give us an estimate, to the installation and to our use and enjoyment of the fence. We don't have any children, but we wanted a fence that would keep small critters such as lizards and rabbits from running into our pool -- and keep leaves and other debris from blowing in at ground level. This fence works remarkably well in those regards. The mesh fits snugly to the pool deck; I had worried that there might be a gap of an inch or 2. I also had worried that drilling post holes might cause some cracking in our newly refinished deck, but that was a needless worry. The holes were cut cleanly with a machine that Marty uses, and his measurements for the posts and holes were perfect. There are a couple of steps that lead up to the attached spa, but the fence rises to follow the steps and looks good. We couldn't be happier with our pool fence.

- Hugh C.

PROTECT-A-CHILD POOL FENCE SYSTEMS INC

We have a date to have the fence installed but we haven't installed yet. I think they gave us a really fair estimate and I really liked the representative.

- Alice J.

They attached the dressers to the walls so the children won?t fall over on it. They installed the baby gates on my staircase so I don?t have to worry about the children climbing up and down and falling. They put locks to the cabinets which had chemicals which were under the sink. I had used them on my first home in 2005. My baby gates are made of metal and they are attached to the wall. They charge $180 for one baby gate. They custom made those gates for my stairwell. They put outlet covers on the outlets and it was few dollars a piece. You pay for the item you want and the installation fee is included in that. They come with the van and they have everything on it that you need. They custom cut the metal gate to fit your stairwell. They were very professional. I am very please with them. I would definitely use them again. I will have them come back and secure the cabinets and things like that.

- David & Kim P.

So, we finally made the decision to go ahead. ?Bill did the actual installation and he was AWESOME! ?We figured out that he was most likely the same person who'd installed our original Baby Guard fence approximately 14 years ago. ?He has many years of experience and it showed AGAIN. ?He took the time to make adjustments that were needed based on our original fence's installation. ?He also returned a few weeks later after our pool renovation was complete to fine-tune a couple sections of fence for us. ?The fact that Bob and Bill both offered service AFTER the sale to make sure we were completely satisfied meant a lot to us. ?I wanted to be able to remove the fence in a timely manner and there were a few sections that were just TOO tight for our liking. ?We realized that the fence needed to have a certain amount of tension so that children can't open the fence or slip under but it needed some additional ease built in so that WE could actually remove AND replace ?the entire fence now and then in a reasonably speedy manner. ? Bob listened to our concerns and sent Bill out to make adjustments. ?Communication was good too as I was able to call and text, even sending a video to Bill ahead of time so he could see which areas I wanted adjusted. ?Great job! ?Recommend them highly!

- Jean M.
Childproofing Services in Phoenix
Explore Our Solution Center for Helpful Childproofing Service Articles
Find Baby Proofing Services in
Baby Proofing Services in Phoenix