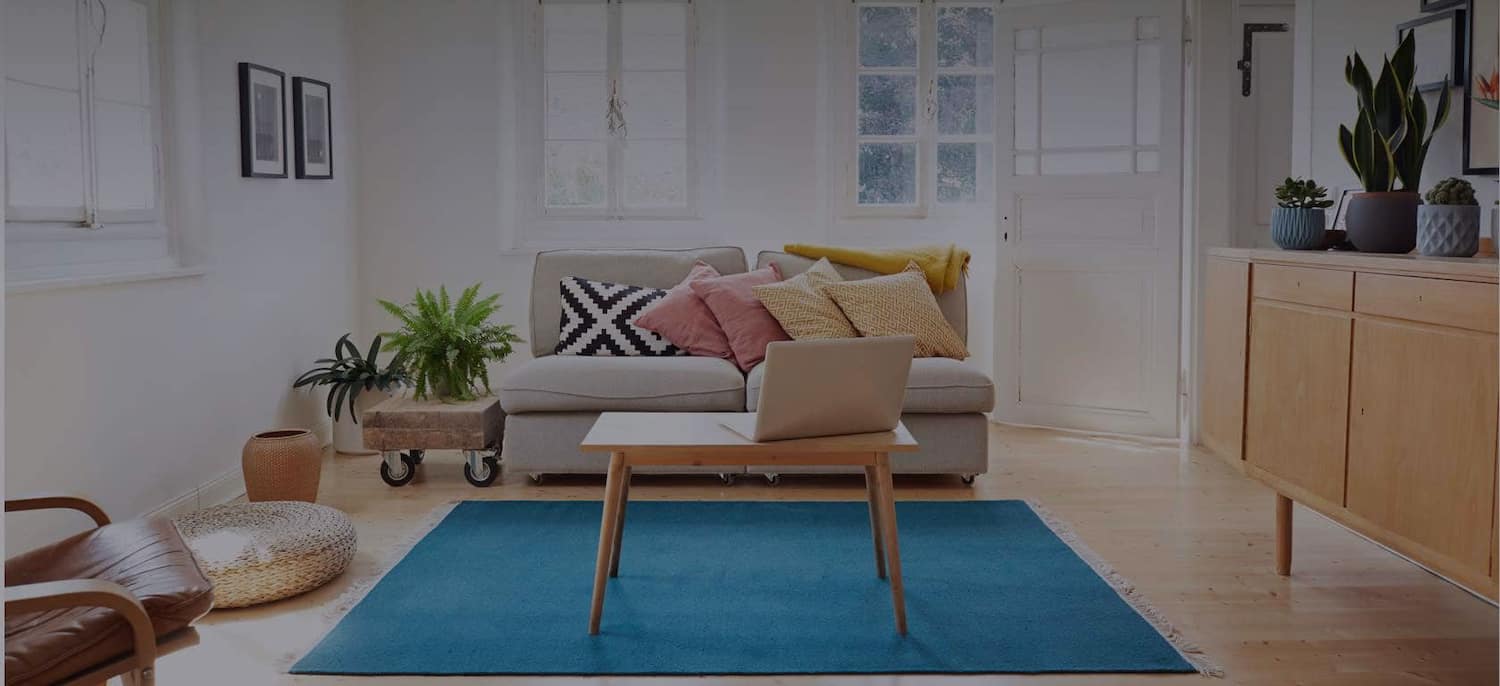 Get matched with top Storm Shutter Installation in New Orleans, LA
There are 8 highly-rated local storm shutter installation.
Recent Hurricane Shutters Reviews in New Orleans
Bruce from Shutter Up was amazing to work with. I originally got a quote from them a few years ago, then the priority for shutters got pushed down on my list until recently. He gave me a deal on the new price (more in line with the price from a few years ago) because I came back to them. The quality is fantastic, the choices in color and finish are great, and the installation process was quick and easy. Would definitely use them again!

- Jessica H.

Acadian Windows and Siding LLC

My overall experience with Acadian Windows was fantastic! From the beginning when I first called for an estimate all the way until the job was completed. They were able to work with my schedule so I didn't have to miss any work throughout the process. The salesman was very nice and informative and never pushed for the sale. The installation was done very thorough and only took a day or so. While the price might have been a little higher than competing companies the quality of their window stood out beyond all the others. So for me that made it worth it. I highly recommend this company.

- Justin W.

Acadian Windows and Siding LLC

I was very pleased with the Acadian team. We had 3 companies come out and give us estimates. We chose Acadian because of what we read on a angies list and they had the most colors options for the shutters. Our windows were installed first because they took less time to make. The installers were all very kind and respectful of our home. It must've been 100 degrees outside and they never stopped working. About a week later the shutters were ready and they came an installed them. My husband and I barely recognize our home. Home improvements can be such a nightmare and every step of the way I felt everyone at Acadian Windows was commited to providing me great service

- Phyllis K.

Acadian Windows and Siding LLC

These guys are awesome!! We contracted them to renovate the exterior of our home with .new Windows ,siding and shutters. We could not be happier. Fast and efficient bottom line These guys are professionals ... I would refer them to any one

- Ashley B.

Acadian Windows and Siding LLC

This is the second time I used Acadian Windows and they managed to exceed my expectations again. After the great experience we had with our windows and siding we called Neil back out to give us an estimate on new shutters. I was partial to the colonial shutters but my wife like the tropical bahama shutters. Neil was able to show us pictures of the two different shutters on his ipad which really helped. So we chose green bahama shutters. We were given a time frame of 3-5 weeks due to the powder coating and manufacturing process, however, we got a phone call in two weeks trying to schedule our installation. The morning of the install we were called about thirty minutes before the crew was supposed to be there by Chris the lead installer. He said he was calling to let us know they were on the way and would be to my home in about 20 minutes. When Chris and his helper arrived they both introduced themselves and Chris whom we had met before when he came out to measure handed us a folder with all of our warranty information in it. Then they got to work. They were fast and meticulous in everything they did. This was a very clean process and we felt that these two guys were in complete control and new exactly what they were doing. When they were finished Chris walked around our home with us, demonstrated our shutters, and allowed us to operate them. As I said before this is the third service we've contracted Acadian for first windows and siding and now Bahama Shutters. This company gets our highest grades from product quality to installation. We would recommend Acadian to anyone who is looking for a high quality local company and we cant wait for summer to get a patio cover from them.

- James W.

Acadian Windows and Siding LLC

Went very very well..... I am a perfectionist, and I was very pleased w/ the level of detail and the quality of work. The salesman Niel communicated better than anyone that I can remember dealing with in a very long time. From the time I called he had scheduled an appt at that time and was able to visit the next day (and was also able to accommodate an evening visit due to my work schedule). The next day after I paid the deposit, the lead installer stopped by to check out the job. A few days later the materials were delivered and they began the next day. I believe 3-4 business days from when I paid the deposit (and it rained two of those three). The evening before Neil called to reconfirm and said they would be there at 7:30 am. The morning of the job, Neil was there at 7:30 and the crew arrived at the same time. The crew was VERY professional and had all the right tools. They completed the job in one long day, to my amazement (although they did have plenty of workers). The attention to detail was excellent. the corners were all perfect, the product was VERY high quality, and the best part and most overlooked...... ALL transitions were caulked (skipped by many many Co's. I know b/c my late father was a contractor and I worked for him building new houses all through high school and college. Further, on one side of the house is where all of our utilities come in... I was wondering how they were going to navigate the main electrical and cable lines coming in, the weatherhead, cable boxes and other electrical lines that were run to the attic via conduit over the years.... but the job was PERFECT and I cannot believe how well they were able to navigate everything. I could not be more pleased with the final job. Also, after the job was complete, the same evening, Niel came out to inspect and searched all the details, transition and if the job site was clean. It was perfectly clean and there was not one shred of trash anywhere. They also hauled off all the old siding.... so from morning to night,. there was no sign of work. The next morning the owner called (do not recall his name) to see if we were satisfied and to perform a walk through. Unfortunately I had an early morning meeting and could not meet him; however, my wife did and said he was very nice. I was so pleased w/ the job I asked him to put a sign in front of our house, which they did do. I still have it up and will leave it for another week or two. Great salesman! great Crew! Very nice and conscientious owner... great to see a Co. so committed to quality AND SERVICE. Rare these days. I do want to ask them to install storm shutters at a later date.... need to replenish excess funds first.

- Robert J.

Acadian Windows and Siding LLC

Each time I hired them, they have showed up when they said they would, they were professional and surprisingly quick, and their workmen were clean and friendly and I had confidence they knew what they were doing. So, far all of the work they have done is holding up beautifully. I think they were very detailed and did not do any sloppy work at all. I'll be calling them today to get a bid on siding.

- Eric S.

Acadian Windows and Siding LLC

I called various contractors that specialize in windows to look at the wooden door assembly that I had installed across the rear of my house 15 years ago. A set of three 30 inch wide wooden frame glass doors, 6ft 8in high were installed in my dining area and a set of two 36 inch wide wooden frame glass doors were installed in my adjoining den (or great room)making the rear of my house appear very open. Over the 15 year period, the wood frames and door stock had deteriorated badly and I had wood rot throughout the area. Of the several companies that responded, none of them seemed to have the means or wherewithal to replace the material in the area with a new set of glass door sized windows that would not deteriorate or rot or have hurricane impact glass that was both tinted and attractive. AS I went into my second year attempting to solve this problem, this company 'ACADIAN WINDOWS AND SIDING" were installing windows in the little town of St. Rose, LA where I live. I asked for a representative to stop by and look at my problem. Mr. Ricks came by and immediately assured e that he could furnish the materials and do the installation in a relatively short period of time at an affordable price. I hired him on the spot. The units were assembled on site. The door sections were made of fiberglass with factory colors, and the frames were made from a composite threshold material. All of the surrounding areas were covered with PVC coated metal sheeting to match the factory colors. The glass is all Hurricane Impact. We are more than 100 percent satisfied with both job and prices and recommend Acadian Windows and Siding of Kenner, LA every chance we get.

- Robert H.

Acadian Windows and Siding LLC

The window replacement was excellent. The workers worked constantly and did a very professional job and we couldn't be happier. The windows fit very tight and really insulate the inside of the house. They are very attractive and function very well. The dormer siding and insulation went equally as well and look great. The men worked very hard until they finished. The doors were a little more tricky and were a bit harder to put in. The suppliers were rather slow getting the doors to Acadian, but Craig repeatedly kept in touch and made sure the job was done right. He and the office staff always answered the phone and knocked themselves out to satisfy us in every way. Neil, the sales representative, was very knowledgeable and kept in touch as the jobs were being done,as well. Craig, the owner, came out several times and inspected everything and made sure everything was done to our satisfaction. We were very pleased with the way he handled everything. Although it was the supplier's fault that the doors were a bit slow, and not Acadian's, Craig discounted the door job...something that no company has ever done for us!! This is a one-of-a kind company! This is about the only company I have ever used that did everything we asked. Everyone was very polite, friendly and competent. I highly recommend them!! They go above and beyond what is required to be an excellent company!

- Frank W.

Acadian Windows and Siding LLC

Acadian was puntual with phone calls and house calls. Shutter delivery and installation was on time, professional, and the yard was left clean and tidy. They were all a pleasure to deal with from sales through installation. I will use them again.

- Christy C.
Hurricane Shutter Installers in New Orleans
Explore Our Solution Center for Helpful Hurricane Shutter Installer Articles
Storm Shutter Installation in New Orleans