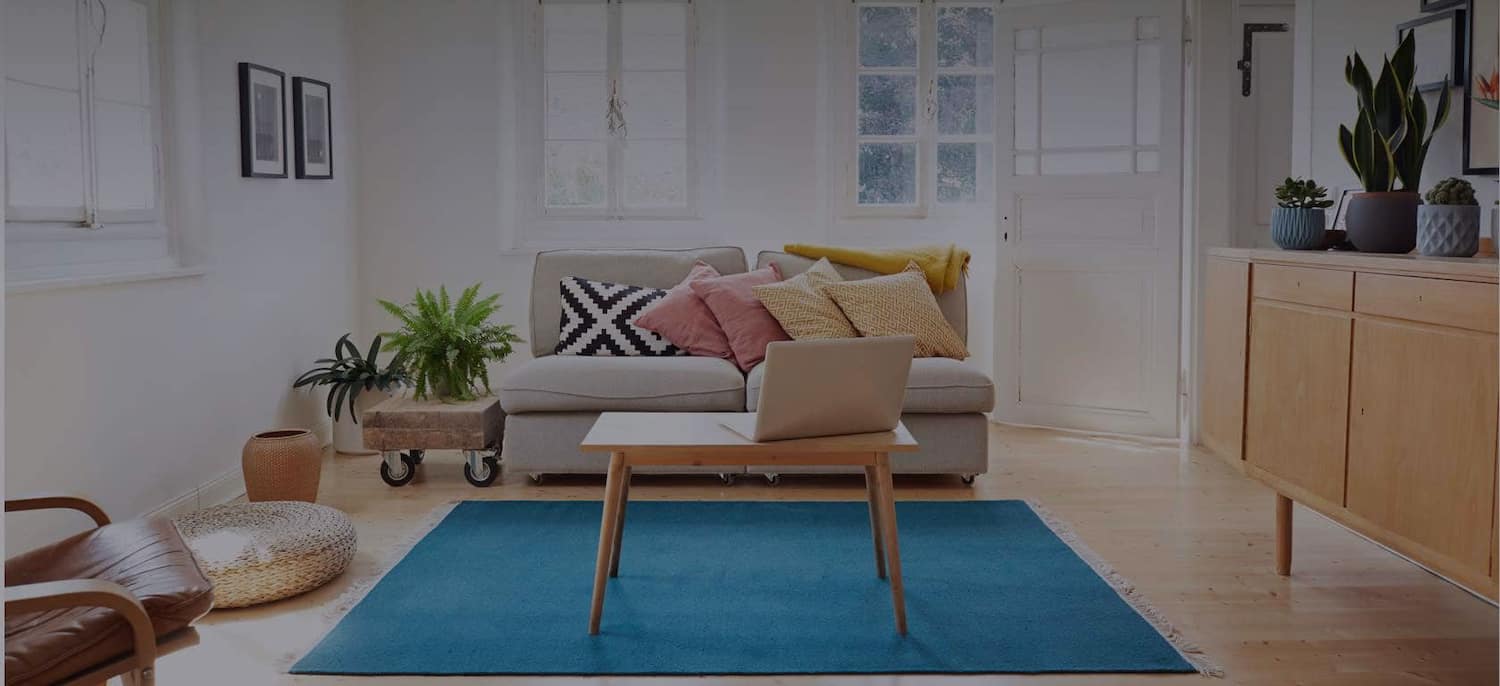 Get matched with top Countertop Kitchen Installers in Madison, WI
There are 33 highly-rated local countertop kitchen installers.
Countertop Installers in Madison
Recent Countertop Installation Reviews in Madison
Kitchen & Bath Solutions, LLC.

We are VERY VERY happy with the job done by Kitchen and Bath Solutions! They worked with me and helped me to achieve the look that I wanted. Everyone that worked in our home was respectful and did a fantastic job. Working with Alberto and Elizabeth was a pleasure!! The cost of this remodel was very competitive with other like businesses in this area.

- Elizabeth M.

Kitchen Solvers of Madison

Bill and Eric were great to work with. Our project had a lot of changes and Eric helped us navigate them each time, having several detailed conversations over the phone and dropping off several samples at various points in the project. Bill is an excellent craftsman, easy to work with, and very detailed oriented. Great experience and great finished product at a fair price.

- Adam K.

Happy To Help Home Improvement

I hired Patrick for a kitchen remodel. I needed the existing cabinets, sink, countertop, and tile removed. The space prepared for a new sink cabinet and a new wall cabinet to replace the existing cabinets. I first met Patrick and knew that I would like working with him. His estimate came in, and that sealed it. Patrick did an amazing job!!! He installed the new cabinets, countertop, some tile work, lighting, some new outlets and a new sink and garbage disposal. He did an amazing job on all of it!!! A great job on the electrical, plumbing, tile, framing in the wall for the new cabinet and replacing the existing sink cabinet, drywall, and preparing the new walls for final paint for me. Patrick had really great suggestions on materials and things that just made sense as we went along. He also was really open to my suggestions and changes as the project progressed. Not only is he a great contractor and amazing at what he does, he's a really kind person. It was a pleasure to have Patrick in my home for the project, and we had many great conversations and he is just a really good person. The project came in on time and UNDER budget! Well, a little over the original budget, but that was my fault because I added things like a garbage disposal, extra outlets, tile work, etc... But definitely under budget for all the work he did. I would hire Patrick again, for sure. I wish I could upload photos of my before and after. Great work Patrick!! Oh, and during COVID times, Patrick always had a mask on while working and I appreciate that.

- Christopher K.

Kitchen & Bath Solutions, LLC.

Messages were replied to in a few minutes. Places where the granite had chipped or where pieces were coming apart are now in great condition and you don't even notice.

- Terence W.

The worker was very good and the work was completed quickly. However, they had to come back and resurface one spot where the resurfacing vanished. One spot stained, which they said would never happen and were reluctant to correct. This was resurfaced to a degree when the worker came back out. They prolonged the time to get this corrected.

- Linda K S.

We could not have had a better experience with our new quartz countertops! MGQ was one of a few companies we reached out to. While we were impressed with the initial response from all, Madison Granite & Quartz went a step beyond. They were quick, knowledgeable, and friendly in answering our initial questions about the process and some particulars of our installation - and then Jacob took our initial color selection and found an option in another line that had virtually the same appearance and saved us about 25% on our project! We got rapid responses from MGQ to our questions, they responded to ALL of our questions each time (which is a big help when you're busy and short on time), and we always felt like we were getting their full attention. Once we placed our order, MGQ continued to be responsive; they ordered/fabricated/installed our countertops smoothly/quickly and we're thrilled with the final product. Whether corresponding with Jacob, finalizing details with Steffen & Jacob, templating our cabinets with Steffen, or observing the install with Jacob & Daniel, we always felt that our project was in good hands and we were never simply being handed off "from one department to another". Madison Granite & Quartz takes obvious pride in their work and their customer service and it shows throughout the process and their work. My wife and I wholeheartedly recommend them!

- James T.

Great! This was our first major remodel with professionals. Janean and Curt were very knowledgeable - Janean with design and products; Curt with planning and followthrough. Janean created 3 separate plans that would fit in to our existing space. She helped us visualize the outcome and was very helpful going through different products with us at the suppliers. Time2Remodel employees were personable and respectful, and always cleaned up at the end of their shifts. Good people. We are so pleased with the end results!

- Rich S.

DISTINCTIVE STONE INTERIORS

In mid-October, we started getting estimates from Angie's List vendors, including Distinctive Stone Interiors. After sending Crystal, their office manager, a line drawing of our countertop and going back and forth a few times with questions, Crystal sent an estimate for the project along with a timeline. We finally settled on Distinctive Stone Interiors, mainly because their quote was very reasonable but also because Crystal was very helpful and very PATIENT. She answered all my questions - probably many times over - and was always pleasant and knowledgeable. After the decision was made to go with DSI, they directed us to a great company to choose our granite. After much hand-wringing - there were so many beautiful patterns to look at, it was all a little overwhelming - we chose our granite slabs in a beautiful black, gray and dark tan swirl called Peregrine. It was a perfect match for the knotty pine interior walls of the log home. The next step was for Kurt, one of the co-owners, to come out and get exact measurements. He did that and explained the rest of the process. I had already chosen a sink which, as it turned out, was too deep for our opening so I had to go through that process again. Kurt told me of a few sink styles he knew would fit the opening and that was very helpful. I finally chose a great black, granite composite sink that looks perfect with the countertop. Next, I went to Distinctive Stone Interiors to look at the slabs and discuss with co-owner Tony, the best layout for our template, based on the color and design of each individual slab. Tony described to me how he envisioned cutting the stone. It was very interesting to see how the stone is cut and what goes into deciding how to lay out each pattern. The story is complicated because we were in the midst of replacing our ceramic tile flooring and were also waiting for the new appliances to be delivered. The new countertop couldn't be placed until after the new wood flooring was in and had cured for several days and until the appliances were on-site and ready to be installed. By the time we decided on DSI, it was early November. We were expecting out-of-town guests for Thanksgiving so everything needed to be done no later than November 23. Crystal and Kurt were extremely accommodating of our schedule. On the day of installation, Kurt also had to deal with was the fact that the main floor of our log home was up a very narrow flight of stairs ending in a narrow porch at the top of the stairs. Because of this, the largest expanse of granite had to be cut into 3 pieces in order for Kurt and his installer to be able to carry it up the stairs and negotiate to turn on the porch. This also required 2 additional seams in the granite. In spite of all this, Kurt got the granite installed on time and it was done beautifully - the seams all look great and the kitchen is everything we hoped. I enjoyed working with Crystal, Kurt and Tony and would happily recommend Distinctive Stone Interiors.

- Leslie S.

Kitchen & Bath Solutions, LLC.

Alberto and his staff were excellent! They kept us informed of any delays, and were flexible with their schedules to keep the project moving and on budget. They were open to our ideas and had our satisfaction as their goal.

- jill D.

Curt took a lot of time with us in the beginning and showed us a prelim design so we knew what to expect and the direction of our project. We liked our connection with him. Throughout the project we then worked with designer, Janean, and she was great about meeting with us at various shops in town to help pick our design choice. This was super helpful! She also would get back to us on our many questions. We will use them in future projects! Thanks Time 2 Remodel.

- Amber D.
Find Countertop Kitchen Installers in
Countertop Kitchen Installers in Madison