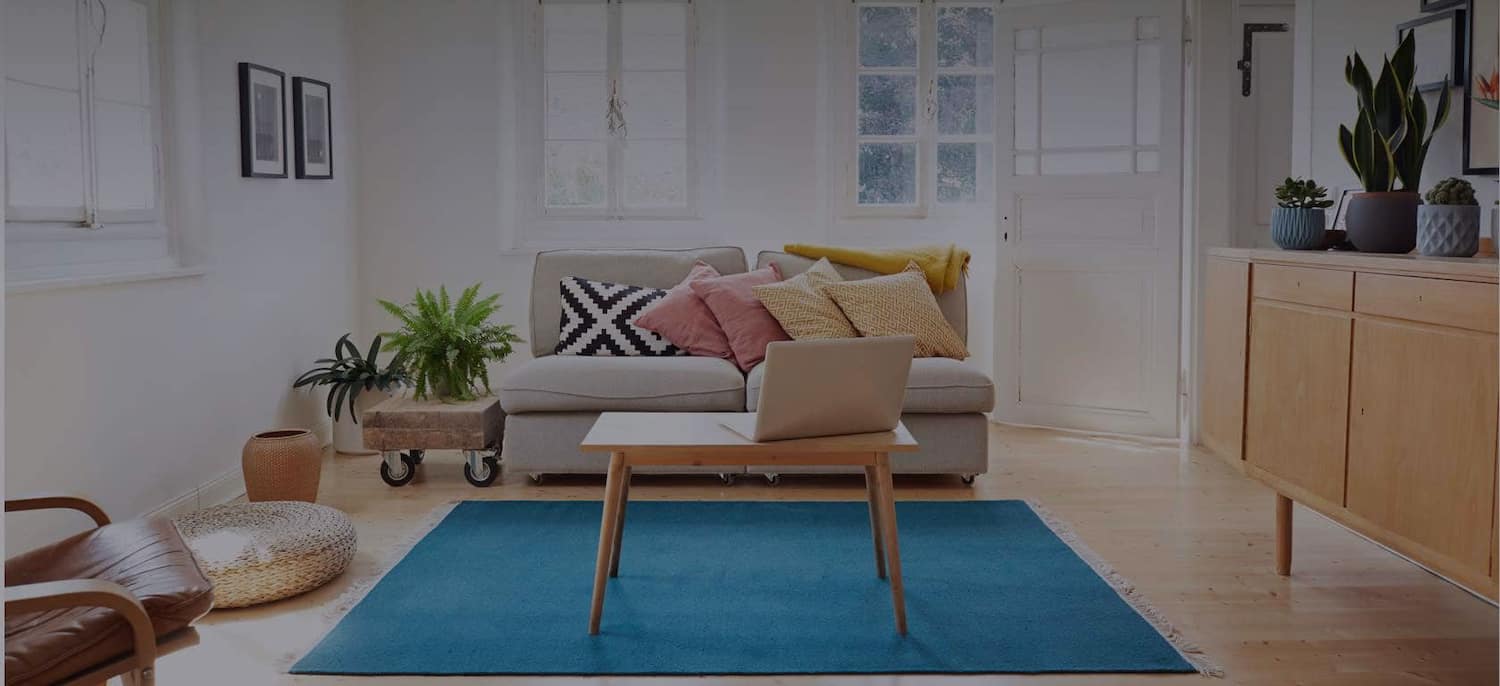 Get matched with top Excavators in Fresno, CA
There are 0 highly-rated local excavators.
Recent Excavating Reviews in Fresno
I had an exceptional experience in this company. When you see these great reviews up here: they're true! Oren, our contractor with SOD Home Group, proved that house construction projects don't have to be a nightmare but can be a pleasure if you find the right person to take you through it. Our old house seriously needed a remodel, and I didn't have any personal preferences for any contractor; I lucked out when Oren came to interview. I liked Oren's friendly, straightforward manner, devoid of slickness or hard sell, and his experience in construction was obvious as he walked me through the process. Oren spent time in the planning stage to find out what I wanted and discussed ideas that would work with the space. This is important: he is not the designer, he is the builder and will tell you what is structurally possible. Once a plan is agreed upon, his designer Eden put everything in several designs and after this stage is approved… then the crew do the work but i selected the fixtures, tile, paint color, etc. Oren had many useful resources to help, but I had a great idea of what I wanted needed. On the business end, once I committed to the job, the contract was clear, covering a schedule of payments and stages. Oren kept me up to date with what he needed from my end and when the crew was going to show up, etc..; all the teams came on time and work diligently. What a great combination: an experienced contractor with talented people skills who wants me to be happy with the job and makes it pleasant and easy! He's been there for my every question and issue and gets back to me right away. I'm impressed by Oren's team, all very professional people who do excellent, clean work while treating the area with respect; there's not one guy working in my house that I wouldn't have back (we are all working from home because of the pandemic). I'm impressed by the beautiful work that is being done and how creative and collaborative this team is. So summarizing: I found an honest, personable, skilled contractor backed by a wonderful team of professionals who are doing what they promised. No games here. I feel supported if questions come up and absolutely admire how they do business. The prices are fair and I feel that I have good value and guidance. I'm thrilled with Oren and SOD Home Group (including the staffers at the home office) and wouldn't go looking anywhere else for my future projects.

- Marquez E.

He wanted me to pay him cash up front. I gave him $2000.00 but would not give him the balance of the $1500.00 until the work was done. He refused to give me a receipt for the $2000.00. We also discussed him putting in a fence in my backyard and he quoted me $6000.00 FOR THAT. His worker came back to finish things and was pretty much done but the sprinkler system needed to be turned back on and seed needed to be put out on the lawn as well. I called Tom because his worker did not know how to do that. Tom said he would come out in a couple of days and I said I wanted him to come out sooner. I wanted him to finish it so I could get him paid. I then started thinking about the fence and I decided I did not want him to do that work for cash and he would not take a cashiers check. I decided I was going to terminate him and told him I wanted his address and I would send him a cashiers check for the balance owed. He texted me back and said his tools were in my backyard and that he wanted to pick them up. I replied to him I did not agree to store his tools on my property and to come and pick them up on the sidewalk in front of my house. He pulled up and started yelling at me. He then tried to jump over my locked fence. I called 911. When he could get over the fence, he backed up in my driveway and he dumped a lot of debris from my yard and left it all in my driveway. It was a lot of debris and I could not get my car out of the driveway now. He then texted me and said I could pay him $1500 with a cashiers check or he would put a lien on my house. The police came out and saw the debris and contacted him. (The officer's name was John Lindsey and his badge number is 1284. The event number is 21AN3892.) They told him he needed to move the debris out of my driveway. He said he would not do that until I paid him the $1500.00 first. I will be paying the amount anyway because I don't want to further damage in my house. I cost another $480 for another company to cleaned up the spoilage for what he done.

- Cynthia C.

I LIKED THE FACT THAT THEY DIDN'T CHARGE ME FOR MILEAGE FOR DRIVING ALL THE WAY OUT TO MY HOUSE. I ALSO LIKED THE FACT THAT THEY HAULED AWAY THE EXTRA DIRT.

- ROBERT G.

Roto-Rooter Plumbing & Drain Services

Overall considering my bathroom toilet overflowed on a Friday and I tried to get service on a Saturday it went pretty well. The office kept me informed as to when they would be able to come out which was not until Monday. They where able to excavate on Monday afternoon and pumped on Tuesday. Everything was completed Tuesday evening including repairing hole that had be previously in the septic tank lid and installing a cleanout pipe. They worked very hard and where extremely pleasant to work with.

- Kareen B.

Tim Sloan Backhoe Service

Tim dug a trench in decomposed granite (rock) for a fiber cable conduit between a utility pole and the house, where space was extremely limited. Some people have trouble walking a large dog, but Tim walked a large backhoe with the skill of a NASCAR driver to position the backhoe without the wheels touching the ground. After finishing the hard part in no time, Tim then dug a 400' trench for a water line that went up a hill to the other side of a pasture (piece of cake). Nothing in the foothills is easy, but Tim made it look that way.. Tim's 37 years of experience and very good equipment, made for a superior job in no time. AND HE SHOWED UP WHEN HE SAID HE WOULD.

- Robert J.

I was able to save $65 by digging down and exposing the lid on the tank..Kelly emailed me the diagram from the county of my septic system with demensions of how far the tank was from the house. After I found the lid 16 inches below the surface, I called Kelly and set up a time on Monday. Ttwo hours later, Kelly called back and had a cancellstion and was able to come out after lunch on the same day. The two men were courteous, did a thorough job and cleaned up the mess.

- Janet R.

Davids Custom Tractor Work

I contacted this business via phone on Sunday afternoon. We agreed to meet at the property at 8am the next day. The business owner was on site waiting for my arrival at 8am. I immediately noticed the condition of his tow vehicle, his tractor and the impliment he would be using to cultivate my property. I was impressed with the cleanliness and overall condition of this machinery. It has been my experience that men who take pride in their machinery pride their work also. We walked the job so he could locate obsticals and hazards before starting work. He quoted the job's price according to size and difficulty. I found his pricing to be fair for the job at hand so I agreed and he began right away.The work was better than I expected and my expectations were somewhat high. He did not cut corners and did more than I asked because more was needed to do the job to his standards.When the work was finished I was more than happy to pay him a well deserved percentage over quote. I have been on both sides of this kind of work so I know how some people are when it relates to tractor work of this type. They are tight and are not willing to pay a man what he and his equipment are worth.

- Christopher P.

I LIKED THE FACT OF WHEN THEY GOT TO MY HOUSE THEY GOT RIGHT TO WORK. WHEN THEY WERE DONE DIGGING THE HOLE ALL OF THE EXTRA DIRT I SOLD TO THEM FOR A FAIR PRICE.

- MARTHA S.

Tim Sloan Backhoe Service

I talked to Tim Sloan about my end goal of installing the trampoline so it would be at ground level, and he sugggested a better method that was much more efficient than what I had planned to do, saving me time, wasted labor, and money. I was amazed how he maneuvered his backhoe in my confined backyard; he was extremely precise in his placement and equipment movements to get the job done in the best way. Tim even lifted our trampoline into the air and down into the hole, which was not something he had agreed to do in his original estimate. Then he helped us backfill around the trampoline frame. We were able to get this job completed in one day with his help. The other estimate I received was for $1200-1500 for the same work. I absolutly would call him in the future if I ever needed excavation work.

- Melody H.

Randy Walukones, Licensed General Contractor

I had a patio cover that was damaged in some of the windstorms that came through the last winter and I was debating between rebuilding it or just tearing it down and taking it out. I got an estimate from him, as well as few others. I actually had him do the basic demolition, taking a part of it and hauled away. His rate was least expensive and was a reasonable quote for what I was asking. The one thing that I liked about him was that he gave me a written a quote through an email and which works fine for me. I really appreciated a written quote instead of giving me a number verbally which bothers me. I actually asked him for a written quote and he had no problems and emailed it to me. He came, showed up and did the work. I was okay with his work but I wasn't entirely happy with the cleanup after he was done working; he did remove all the wood which was fine but I realized that there were little nails and staples that had fallen all over when the whole thing came down. So I had to go out there and sweep up to make sure that there was none of it left around. I have dogs at home and having those things left would have been disastrous. Though his work came at a good price but I wouldn't appreciate it if you didn't take a broom and clean up. He was timely and did the work in a quickly manner but I didn't appreciate his cleanup after. I might consider using him again in the future for other work but I would be really cautious and specific about wanting to talk about cleanup with him.

- Holly L.