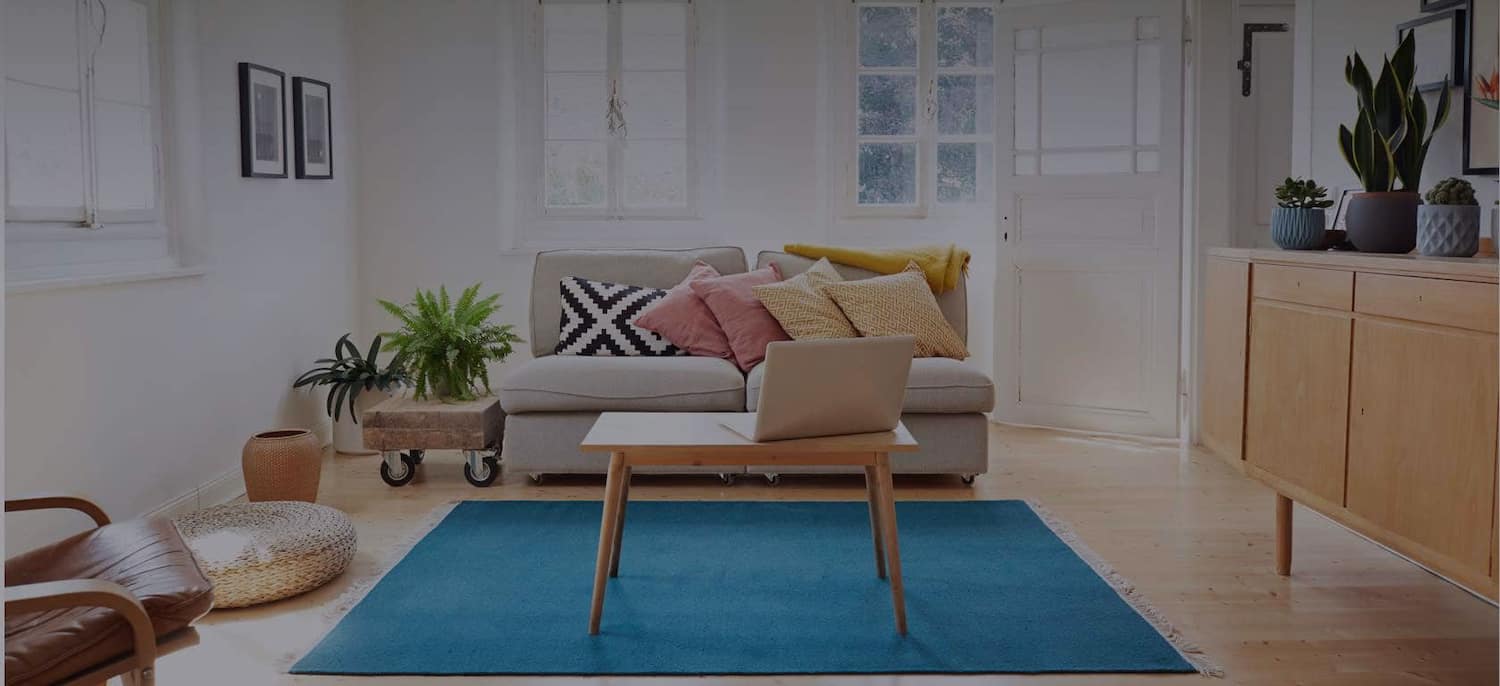 Get matched with top biohazard cleanup companies in Austin, TX
There are 8 highly-rated local biohazard cleanup companies.
Matching on Angi
Share some details about your home project.
Within moments, match with highly-rated local pros.
Compare quotes and choose the best pro for the job.
Recent Biohazard Cleanup Reviews in Austin
Emergency Cleaning Solutions

So I have to start this review by saying they did make a major scheduling mistake. HOWEVER this review is not about that so much as how they made it right. Once they arrived, we mutually agreed that it would be better to the do the vital portion of the services I had requested quickly rather than

the full service we had previously agreed upon. And they did do it very quickly. The scheduling snafu would have cost me extra money (there were other workers involved being paid by the hour), except it didn't. That's because Chris not only didn't end up charging me anything for the job, he actually GAVE ME MONEY to make it right. I mean, who does that? He was also profusely apologetic, saying that something like this had never happened before. Given the lengths he went to to make it right, I'm inclined to believe him. They definitely deserve your business

PuroClean Property Savers

Israel and his team were prompt, responding within hours on the day of our house flood (plumbing leak). They were thorough, courteous, in-and-out quickly each day. They had the right equipment and turned what could've been an extremely expensive disaster into an inconvenience that we could recover

from without too much trouble. They were patient with a slow insurance claim process and professional about receiving their payment throughout. I will remember these guys and recommend them without hesitation

Premier Restoration & Reconstruction

Very professional establishment! I appreciate the time the technician spent walking through my home and explaining the process to me, not rushing off to another job. He was very attentive in listening and answering any questions I had, along with kind and patient through out the process. Everything

was tidy and organized from the estimate to my home at the end of the day thanks to the workers making it as if we could barely tell they had been there. Will be recommending Premier restoration & reconstruction to family and friends

SERVPRO of Guadalupe & Gonzales Counties

This franchise was recommended to me for a water damage in my home. They were professional and helped me through the process to get my home restored to normal. Would definitely use them again!

PuroClean Property Savers

Israel was extremely responsive, easy to get ahold of, did thorough work and put the room back together perfectly. When the roofers I hired on my own messed up the repair they were suppossed to do, Israel brought in his own roofers and they completed the job right.

SERVPRO of Hyde Park / Central Austin

Had a horrible experience and my Washer basically flooded......everything. They came out at took care of it same day!

They came out as soon as they could and were very respectful and professional. They looked over the scene and gave a solid price that would not change once they started. They came out and started the cleaning when they said they would and showed absolute respect and professionalism. Everything was

inspected and removed from the scene. If it could be cleaned, it was. They did not throw everything out. They came back a second day and a third to make sure that everything was spotless. They cleaned and patched walls and a low ceiling. I would recommend this company over and above any other company in Central Texas

.He does excellent work. He does a fantastic job. We are very happy with him and we will continue to use him for any remodeling we do.

Blackhill Restoration Services

Insane prices. DO NOT USE THESE GUYS. They don't give you a price up front and then they jack the price way up. They tried to charge me $2400 for a job that was priced by Servpro at $800-900. Then they acted like they were doing me a huge favor by discounting it to $1400 if I paid the same day -

but only that day - or they would send it to collections. I told them I would pay $1000, which was what the person had quoted me the day they were there, even that was overpriced for the job. Even though the job would have taken 3 days if they had given me appropriate instructions (keep doors closed, check breaker regularly). They refused my money and sent me to collections. Unethical. Horrible, bad people. DO NOT USE THEM

ServiceMaster Total Restoration Services

Servicemaster answered our call at 5:30, crew arrived at 7:46. We had started to remove some water with a vacuum. While one tech was on the phone trying to contact our insurance company, the other started the water removal. They extracted water from our ceramic floors and carpeted areas. Removed

toe kick from cabinets, set up 26 air movers and 3 dehumidifiers and took away 3 area rugs for cleanup. At this point the only negatives were that the one tech was on hold for over an hour trying to contact our insurance (after business hours on a Friday night). Sunday another tech came to remove the baseboards. We agreed that he could leave the baseboards (thinking that he would gather them up and leave them in the garage or driveway) and we left the room. He advised us that he was done and left and we walked into the area only to find baseboards, some with exposed nails, and debris strewn throughout the damage area. He just left the boards as he pried them off. We got him back in the house and told him leaving all the debris scattered about was unacceptable. He told us "well, it's gonna look like a war zone". All he could do was gather it up and put it in a pile(by custom drapes) because he had no garbage bags, broom or vacuum or equipment of any kind! We had to clean up the best we could amid the equipment and wires after HIM! By the way, he did not have the common sense to turn off the 26 air movers while he was working so now there was sheetrock debris blowing everywhere! The original team came back the following Friday, determined everything was dry, apologized for the incompetence of the other tech, took way the machines and swept up the remaining debris left by the baseboard removal. Then we noticed the marks left on the walls from the baseboard removal and the coating of dust throughout the ENTIRE house. The house had just been cleaned prior to the pipe burst and now every room in the house, every shutter and blind, counter (every item in the kitchen cabinets) had been covered with a fine dust. We called customer service and they sent a rep to look. He was very agreeable and apologized. Promised to send out "the ladies" to clean up the dust and a crew to clean up the walls. Days later 2 techs came out and cleaned the black marks off the walls, the carpet and dusted off (just the window sills, mantle and uncarpeted areas of the staircase) - it was hardly a whole house cleaning! They also delivered the 3 area rugs - by that time it had been 2 weeks since the pipe burst. That weekend we moved into the house and Monday we unwrapped the 3 rugs which were in sealed plastic. The wool rug felt slightly damp and when unrolled, had grey spots scattered about!Also, when unwrapping the other rugs, we noticed some scraps of paper, leaves, and grass! I immediately called SM and the same customer service rep came back out to look at the rug, and took it back to SM for inspection. In the meantime, we received a bill for 5,422.89, which included a double charge for one of the dehumidifiers. Servicemaster had the rug for 2 weeks for inspection. They called and told us that it was not mold, but a "manufactures defect" in the rug that caused the grey spots. They could not definitively determine the cause of the spots and I was directed to another customer service rep and was told that perhaps the dyes in the rug had bled. At this point our conversations were amicable and we agreed that I should contact the place of purchase. I spoke with the person there who was knowledgeable about the rugs, described the nature of the spots and later agreed to bring the rug in for a look. It was the opinion of the rug seller that the spots did not appear to be a simple "dye bleed" because the dye 1) did not bleed/"spread" out into the adjacent fibers (think of how a paper towel absorbs water). 2) The spots were only grey in color - none of the other colors of the rug bled - and the grey spots appear on areas of the rug where no grey fibers are present. 3) There are red fibers in the rug - red is the most volatile dye and most prone to bleed - the red fibers show no bleeding. 4) The spots are random, and again appear in areas where there are no grey fibers. Conclusion: it appeared that something had been splattered ONTO the rug. Again, this was a new rug, that had never been unrolled. It was on the edge of the water damage and was only wet where it touched the floor. I called Servicemaster with the results and was then directed to a series of customer service representatives that told me that I should either "just claim the rug to my insurance company (that was a common refrain throughout the entire dealing with SM). I asked for a replacement rug a number of times and was flatly (and rudely) refused.At one point Servicemaster demanded I get a third party analysis, one that was acceptable to them (and if I could not find a company they would provide me with a list). I refused, stating that the burden of responsibilty is theirs, as they had 2 weeks to inspect the rug. (In my opinion, as servicemaster claims that they could not determine the cause of the damage to the rug then they should have called in a third party during that time). I was told that I needed to get my insurance company involved in the matter, while Servicemaster knows that insurance companies do not offer mediation services. In the meantime, I was informed by my insurance company that an additional invoice from Servicemaster and payment had been made. I had to contact Servicemaster for a copy of that invoice. I called the "global headquarters" and was told that they have no influence over their franchisees and I should take the matter up with....my insurance company! I have received yet another(and very unspecific) invoice for approx $200 for "rug cleaning". These charges also appear on the previous invoice. These charges are now "under review". The disinformation from this company is astounding...the story is always changing...from the number or rugs I had cleaned, to the dates of service...and then claiming they will reverse the charges for rug cleaning...then claiming that no charges for rug cleaning were ever received by them! I will never use this company, these are the worst contractors I have ever experienced. Update: after many weeks of haggling with this company, they reversed the invoice for rug cleaning and issued a check to have the area rug cleaned (had a third party examine the rug...turned out those splotches were dirt! - How servicemaster could not determine this is beyond me)
Last update on October 14, 2020
Biohazard Cleanup Services in Austin
Find biohazard cleanup companies in
biohazard cleanup companies in Austin
Companies below are listed in alphabetical order.
To view top rated service providers along with reviews & ratings, join Angi now!
Biohazard cleanup services that service Austin