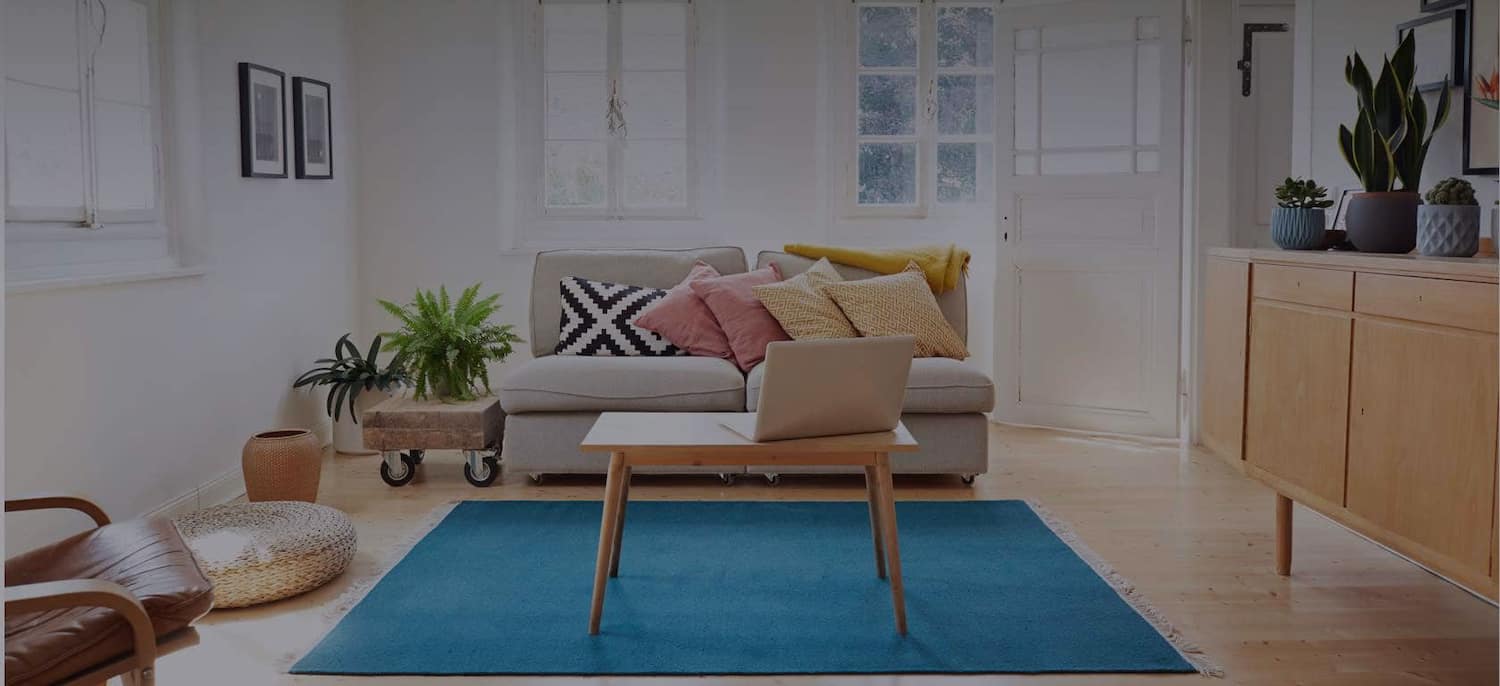 Get matched with top Drywall Contractors in Valley Springs, SD
There are 4 highly-rated local drywall contractors.
Recent Drywall Reviews in Valley Springs
This was by far the best help we have ever received. Very knowledgeable in every new task we had ready. After the previous task was done way above standard and with speed. We would definitely recommend and hire again.

- Roy C.

It's been hard to find someone who works as hard and efficiently as I do, but it's not an overstatement to say Ernest does even better work. He did such a good job I hired him full time to flip my duplex paid him more than I thought I would pay anyone, but It didn't matter because work got done twice as fast. I will definitely be giving him a call once I'm ready to remodel another home!

- Arnie c.

Exceptional work! Always prompt returning phone calls or texts, always on time (usually arriving early), polite and professional. We would definitely recommend JL Drywall and we look forward to using them again in the future.

- Teresa H.

He did a great job, Not only did he do what he said he was going to do, but he was in and out and the place was spotless when he left. Our home looks gourgeous now and I cant believe how good it looks now. I would recommend Brushworks to not only my friends and neighbors but my family as well. I will be using them again for any future work we have done!

- Heather D.

Nelson Home Improvements LLC

Gary completely gutted and remodeled my basement. He did an awesome job! He framed in the walls, then sheetrocked after blown in insulation was done. He finished a family room, a bedroom/craft room and a bathroom which included a beautiful tiled shower. He laid vinyl plank flooring and he painted for me. He did everything! You can't go wrong with Gary. He is very conscientious and does awesome work!

- Diana D.

Jason did an excellent job. From preparing the work area, repairing, retexturing and then clean-up, all was performed above expectations. My Father retired from the drywall business, so I probably had higher expectations than most individuals. Jason exceeded my expectations and I will definitely utilize him for future projects and will refer him to family and friends.

- Joan N.

October, 2012--John and his crew winterized my garage and turned the rafter section into a storage area complete with drop-down steps. The work was done timely and accurately. For what they did, I felt we would have been charged more by any number of other contractors, many of whom would not have done the work nearly as well. The results were fantastic. We had a normal winter, and where water would have frozen before, I now had a workspace that was as toasty as our TV room. It made my home-based business flow much smoother. I should also mention that they worked around the mess we had in our garage with great efficiency. End of May-August, 2011--This is when we were first introduced to John. I had a roofing project started by someone else who left the roof bare except for the tar paper. 1-inch rains had been occurring about 3 times a week through May and a good storm with wind would have removed the paper and destroyed the roof (we didn't know an 18-month drought was just beginning, but that's another story). When I asked a friend, they told me about John. I called him on a Sunday and pleaded my case. He had a number of other jobs that needed to be started, but because I was in a serious predicament and it wouldn't hurt any of his current customers to have him away for a day, he came by on Monday and finished the roofing. We have never seen anything done so quickly and accurately. In one day, one man installed a beautiful roof that still looks brand new. Since the drought seems to have ended, we've had it tested by a few rains and no moisture has gotten through. In spite of the fact that he could have charged me a confiscatory rate, he actually charged me less than I thought it would have been. Later that summer, John did an excellent job at replacing the rotted board that border the roof along the side of the garage with a white plastic board that perfectly matched the paint. He then made us a set of plastic gables that will last forever for the top of our house. They look fantastic and our occasional bat and mouse visits were eliminated (mice were climbing the vines). Summer 2012--My wife is a great gardener and has always wanted window flower boxes. John fabricated some out of a plastic the likes of which he'd used on the gables, however, they were supported with some steel frames that were bolted into the brick of the house. A grown man (maybe 2) could stand on them without them falling or tearing away and more importantly, my wife and all the neighbors absolutely love them. The cost of these was about what we'd have paid for some of the nice prefabs, which are of no better quality than John's and we still would have had to install them ourselves. SUMMARY: In John, we feel we have finally found our one go-to contractor who can make or fix just about anything that can be made or fixed. Both my wife and I frequently recommend him. Joe H.

- Joe H.

I have a split-level home. The area of siding facing east above my garage had been improperly installed by the siding company. Not necessarily their fault as I found out later that the manufacturer had provided the wrong specs to the installer. The installation had not allowed a large enough gap at the bottom of the siding where it meets the roof of the garage to allow water to drain away. As a result, the bottom boards were rotting and peeling. Additionally, the frame at the bottom of my patio door had suffered some water damage and, with support lost, the door was sagging in its track and not sealing properly, which allowed in a sizable draft. I checked Angie's list and got the names of the top three contractors for these types of jobs. J.Wahl was not among them but only because no one had done a review of him yet. I called the top three. Number one was booked solid and couldn't come out for an estimate. Two and Three came out, couldn't identify the source of the problem, but gave estimates in the thousands of dollars and their fixes included complete replacement of all of the siding and a new patio door and frame. The thinking, I guess, was that proper installation of siding and a new patio door would automatically resolve the sources of the issues. My saving grace was I had asked Number One for their recommendations for contractors and Jamie Wahl's name was mentioned. To be fair, they had also mentioned Two and Three from Angie's list, so I'm sure they are reputable and competent contractors, but they under-performed on the estimate. Jamie was my fourth call. He came out and spotted the source of the problems right away, which led to a much simpler repair diagnostic. He was between larger projects and said he could start right away. He came when he said he would. The work was all performed in one day with minimal expenses for materials as he was able to save most of what was already there and just fix the problem areas and the surrounding damage. His cost was more than fair. He was polite, professional and he cleaned up all the mess from his repairs. My only regret is that it has taken me this long to get around to writing a positive review for him on this site. All of his work has held up and I would not hesitate to recommend him to others or use his services again.

- Shannon R.

I was very impressed with the promptness in returning my phone message. A few days later Jason came to access the project and immediately gave me an estimate. I offered him the project and he scheduled it for the following week. The job was done while I was at work and Jason called me when it was complete to inform me that there wasn't any sign of mold and the repair was completed. When I arrived home I was very happy with the results. The texture matched perfectly and other than a needed coat of paint you would not have known there had been a crack. When the bill arrived in the mail I had another surprise....it was substantially lower than what the estimate was. I have a couple of other projects that I will have in the future and without a doubt I will be calling Parsons Drywall to do the job.

- Karin H.

I purchased a HUD home that needed major remodeling before I could move in. It was through the Good Neighbor Next Door program that I as a teacher could get. One thing that I was concerned about about was finding a contractor who would be honest and fair. My realtor recommended Landon Greenfield and I am happy he did. Greenfield Builders made sure that I was charged fairly for all the services and quality work was done. When the original plumber refused to use my inexpensive bathroom fixtures I had purchased, wanting to use his overpriced fixtures instead, Landon fired him. I had to wait a little longer because of this, but it was worth it in the end. I would definitely recommend Greenfield Builders to any of my friends and family!

- Nicholas J.
Drywall Contractors in Valley Springs
Explore Our Solution Center for Helpful Drywall Contractor Articles
Drywall Contractors in Valley Springs