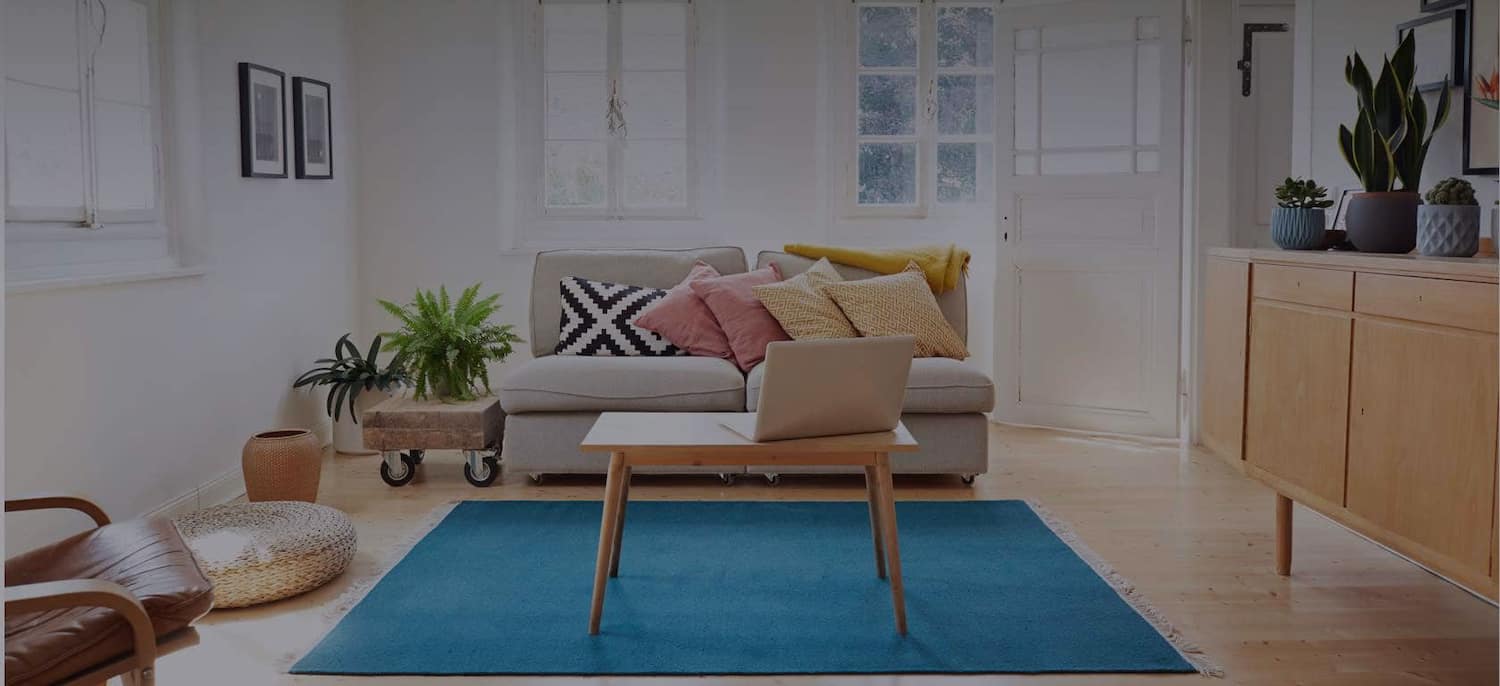 Get matched with top Modular And Mobile Home Remodelers in Wilsonville, OR
There are 25 highly-rated local modular and mobile home remodelers.
Recent Mobile Home Remodeling Reviews in Wilsonville
Ron has done very good work. He pays close attention to detail and performs tasks in a timely manner. He always shows up when he says he would. I highly recommend him for any remodeling job.

- Steve S.

Jenson General Contracting

Went great. Moved walls, relocated electrical and plumbing. Tore out all kitchen cabinets and prepared for new ones. Prepped house for new paint, new flooring. Installed new slider with enlarged opening.

- Wayne W.

We live in a mobile home and the seams were busting and there was dry rot on the bottom and he put caulking around the seams, skylights, windows, etc.  He put all waterproof cedar boards around the bottom of the house so it wouldn't happen again.  He pressure washed our home, our driveway, and our roof.  He's going to replace our roof later in the summer.  We're going to have him replace the tile, cabinets, and countertops in the kitchen and bathroom as well.  He's also going to paint the outside of the home!  I've never seen two people work so hard in my life!  I gave each of them a $50.00 bonus!  They were so fast and so good.  It was amazing! The pricing was better than reasonable as well!

- Toni W.

Greenway Renovation and Construction LLC

I was very appreciative of how the owner, David Lammert, fit me in his schedule, made valuable suggestions and explained what he was planning to do and then what he actually had to deal with. this was not a simple project and I was impressed by the way he made lemonade out of lemons. he was punctual, cleaned up after himself and finished the job on time.

- kathy b.

It went well, only one error had to be corrected. One screw used in installing the dinette was to long and it caused problems with the slide out. LJ corrected the issue as soon as I was able to get the motor home back to him.

- Gregg A.

Gregory Braswell Construction

Overall, Greg did everything we asked punctually, well, and professionally. This is one of several times we have hired Greg. He replaced the deck roof and strengthened our deck; He replaced our roof after finding and repairing some leaks; He rebuilt our entire rear exterior wall of the house to replace dry rot that had been "calked" to within an inch of it's life;  He installed our dishwasher and sink and fixed a plumbing problem associated with the work. Each time, Greg was everything we needed of a real professional. He had been honest. punctual, and clear on costs of projects. There is extremely talented and resourceful. If you have a project of any size, He can do it himself or call on his equally professional collegues in specialty trades to work for him.

- John R.

H & R Construction & Restoration Services LLC

After taking bids and references, I went with this company as friends had hired them in the past.  When friends walk away from large remodels and small jobs happy, then you know they're a good company to hire. Plus, as a single woman with absolutely no construction or tool knowledge, I needed a company that was reliable and worthy of my trust. (Keep reading to the end to see the funny story) I was impressed by their professionalism from the beginning.  The job supervisor was always willing to explain what they were doing and why.  Putting wrap stuff around the hole in the wall where the window is going to be? I didn't know the reasons WHY they did it, so I asked.  It's lucky I wasn't paying them by the question! They always were willing to give me all the information I needed. No question was treated as 'dumb' or 'unnecessary'.  They taught me so much about why it should be done the way it was. Often I would check it out online and they were doing the work exactly as the siding and window companies recommended. This made me feel all the better about hiring them and trusting in their knowledge and skill. The job started out as only window and siding replacements. The siding is the concrete Hardy Plank siding, but first they had to remove the old (1959) siding.  The windows replaced were the old single pane aluminum.   They even brought a chain saw one day to assist me in removing some bushes that were in their way and I no longer wanted. They would have gladly worked around them, but I saw the opportunity to remove unwanted bushes.  They also removed the old window sills and replaced them with new mahogany to match the rest of the mahogany woodwork in the house. They custom stained the wood to match existing woodwork too.  You cannot tell the difference between the new and old woodwork. They even came and talked to me about the roof vents and the ones in the ceiling above the porches and deck.  They advised that I did not have the recommended airflow in the attic.  So they fixed them.  Oh yes, they also assisted me with replacing the screen in the vents under the house, as a few of them had cracked over the last 50 + years.  Those have remained completely solid and were well done. I was so impressed with the quality of their work, plus how easy they were to have around, that I expanded the job to include adding additional insulation in the attic, and fixing the crawl space under the house.  Back in the 90's when the sewer had been put in, whoever did the work did not remove the dirt dug up.  It was piled near the footings and could have caused problems. The vapor barrier had also not been replaced under the master bedroom.  I needed the dirt removed, everything smoothed out, new vapor barrier put down, plus insulation on the pipes and rehanging insulation that was hanging from below the floor joists. While this part of the job was being done I left it to someone else to supervise and went on vacation.  THAT's how comfortable I was with this all-American crew! They were GREAT!  In fact, they worked really well with the electrician I'd hired to rewire the whole house. (I decided to go ahead and replace lighting with all the other work going on.  The electrician doing the install pulled out a handful of blackened wires above the kitchen. Time to rewire for safety!) Then I expanded the job to include remodeling my family room, which is a converted two-car garage. It had been converted back in the 70's and was always REALLY cold.  I'm on the east side of Portland and get the Gorge winds hitting my house head on., as my house faces east.  I could feel a breeze in my house, which was the reason for new siding, windows and insulation. Imagine my surprise when the Supervisor told me they'd found a 4" gap left in the wall and covered up with bricks outside.  As the bricks aged and the mortar cracked, air was freely coming in. No wonder I was cold!   They took all the old paneling and insulation out, then brought the old garage door wall from 2x4's to 2x6 to match the other walls. Then they put in new thick insulation (advising me on what would best work in the space) hung new drywall, enlarged the closet from 3' to 5', hung new closet doors, new moulding at the ceiling and base of the walls.   Part of this job was to remove an existing outside door that originally had been the side door out of the garage. I felt this was a door that was a security problem, so I had it removed.  I also had them replace my laundry room outside door with a heavy duty door. Now I had a lovely new family room and had pulled up the carpet before they started taking out the old drywall.  I now decided I didn't want to replace it with carpet, as it was a concrete floor (garage) and was slightly slanted down.  They leveled the floor and installed cork, but in the form of snap together planks (like the laminate floors, but cork that can be refinished and has a 10 year warranty).  I'm REALLY happy with the floor and have had not ONE problem. They even assisted me with replacing all the door hardware in the house, including new deadbolts where there had been none. Oh, and they installed the TV mount on the wall. It's one of those large brackets where you can move the TV (50") up and down, in and out, plus rotate from side to side. The installation had to be done really well so the TV would be stable.  I tell you, these guys were ever so helpful and accommodating! (Of course, I did pay them for the additional work but never felt cheated.)   They also installed a new metal security/screen door on the front door, then I noticed them doing something to my solid hardwood front door and asked what he was doing. He said the door was off just a bit so he was making it close easier for me.   I was actually sad to see them go.  Months later I had them back to rebuild and enlarge my shed; including adding shelving.  Next I want to remodel the kitchen and dining room, and I'll hire them.  No need for getting other bids.  They were worth every penny! Part of my enthusiasm for them is how responsive they were when the laundry room door shifted and I could see a bit of daylight (that darn wind really hammers the house sometimes).  They came back out on a weekend to fix it for me, and then reminded me again to call them if I had any more problems. Another thing was the quality of the paperwork at our final accounting.  Everything was professionally done and put together in a way that I could file it all. Even the warranty information was there all nice and neat.  The final accounting was exact and well done.  There were NO bad surprises, which is a big deal all by itself.  I hate nasty surprises, and they were fabulous about talking to me as the work went along, or when they found something unexpected.  Funny Story - When replacing my windows, they carefully removed the alarm system sensors from the windows, packaged them and put them in the supervisors work van.  I didn't think to warn the security company before I'd left for vacation, as I just did not arm the system.  When I returned, I called the security company about coming out and adding new fire and smoke detectors. (That blackened wiring in the kitchen worried me, even though it was all replaced.)  They told me they'd been busy troubleshooting my home system and it was driving their tech people buggy!  It seems that my alarm system was reporting the windows as fine, but then they were disappearing off their system at night!  Every time the supervisor arrived in the early morning, the system worked, because the sensors were in his van in my driveway.  When he went home in the evening, or left for lunch, the system went haywire without the sensors in his van in the driveway.  OOPS!!!  Be sure to report to your security company!! I've enthusiastically recommended them to others, and some friends are planning to hire them for their home remodel this upcoming year, as they were impressed with the quality of work done at my home.  Even my boyfriend hired them to assist him on a few things he wasn't sure how to do in his own home remodel.

- Debbie M.

We were preparing our 35 foot RV with two slide outs for sale when one of the slide-outs snapped a cable and could not be used. We frantically called around to find anyone who could repair the slide out. On a  referral from another company, we gave Rose City RV a call. They not only said they were able to fix it, but said they would get to it right away if we were able to get down to their shop. He instructed us on how to ensure the slide out would not fall out while driving to our destination. When we arrived, he greeted us and spoke to us about the issue. He then gave us a tour of his huge shop. Neat as a pin and so well organized. We could easily see that every project was neatly laid out and organized. He knew where every project was in the process and what was left. From his explanations, we could see that this is a shop that knows how to tear down and rebuild just about any RV from scratch, exactly the sort of team you would want doing any repair on your rig. Truly impressive. We have had multiple repairs and major projects done on our rig in the past. Not a single one was without issues. And every shop you walked into was a mess. You wondered how they got anything done and were always shooed out the door as quick as possible. We could see the difference immediately. This full service shop not only does the repairs and rebuilds, but his wife has a shop that does upholstery work for for their refurbishes. We are actually sad we are selling out rig. What a relief it would be to have someone like him to do all our work for us! After our tour and chat, we went home. A few hours later he called back and let us know that he not only fixed our slide-out, but also repaired out entry steps that were not retracting fully. He did all of this for the meagre price of $250. We have been fleeced so many times by Camping World and other small private shops that we were overwhelmed by his honesty and integrity. Please give this worthy shop your business since we can't!

- Sarah T.

Northwest Exteriors and Energy Conservation

Ours is an old house and has some peculiar features. In every case, Rick has been creative and careful in working on our home. He and his crew have been professional, friendly, and easy to work with. He is honest, on time, and on budget. There are few cases where I can unreservedly recommend a company or individual. This is one.

- David D.

Gregory Braswell Construction

We were very pleased with the results of Greg's work in the kitchen and bathroom. He enjoys his work, and is obviously very experienced. He took pains to insure that he knew exactly what we wanted, and was very punctual. Whenever he was delayed by another part of his day, he kept us informed.  We enjoyed working with Greg. He was able to answer all of our questions, and took the initiative to suggest alternatives that would increase the quality of the work. He was also able to suggest how we could save some money without affecting the quality of the work.

- John R.
Mobile Home Remodelers in Wilsonville
Explore Our Solution Center for Helpful Mobile Home Remodeler Articles
Find Modular And Mobile Home Remodelers in
Modular And Mobile Home Remodelers in Wilsonville