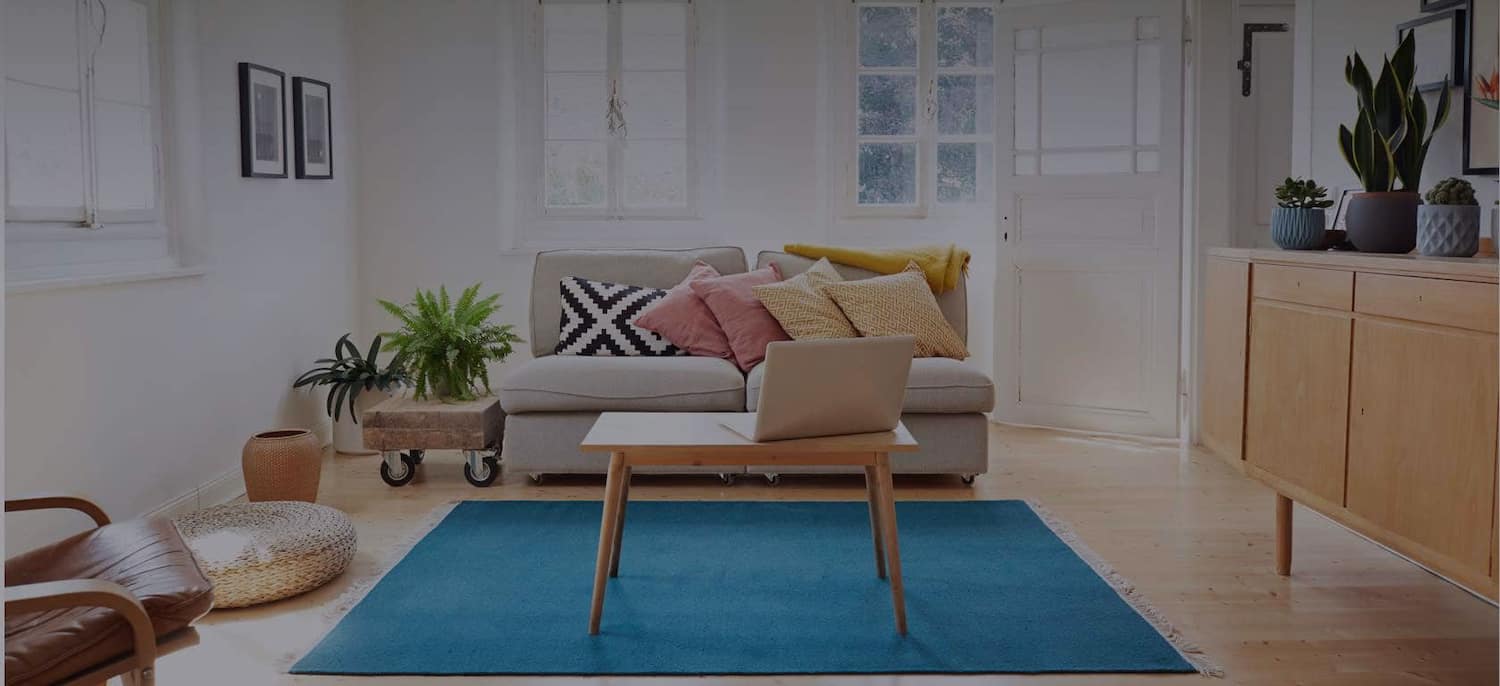 Get matched with top Lawn Irrigation Services in Canastota, NY
There are 1 highly-rated local sprinkler system.
Recent Irrigation System Reviews in Canastota
S&A Irrigation Systems and Repairs

Top notch work. Austin and Stephan are knowledgeable and experienced in their craft. Great value for the money spent. I recomend S&A Irrigation should be on your speed dial list. I can't speak more highly of their organization. Thanks guys!

- Daniel C.

Mike is fabulous! He came in and fixed our gabion baskets which were threatening to tumble down. He knew exactly what he was doing and did the work properly. No shortcuts! We also had areas of poor drainage which were always soggy. He fixed those. Replaced rotting railroad ties with landscape stone and rocks for out driveway and landscaping. Everything looks spectacular. Mike went out of his way to not damage the lawn and landscaping with his big equipment. He left the site looking better than it ever has. I don't believe I have ever met a person, let alone contractor, that I trust more than Mike! If he says he and his crew can do something -- trust that he will do it right and you will love the results!

- Tami R.

Did not do the type of work I was looking for. UPDATE: I did not intentionally mark a "B" rating -- I thought I had put an "N/A" down. I am so sorry. He didn't do the type of work I was looking for and I appreciated his honesty instead of trying to do something he did not feel comfortable with! I have changed it to an "A"!!!!!

- Gene and Shelly S.

Owner Mike Legnetto was phenomenal. He wasn't the least expensive - but he was the one with the best plan to correct our situation. He worked with us from start to finish making sure we got the appropriate permits and approvals and then working with everyone to make sure that the results were more than we expected. Mike is extremely honest and will tell you if he can or cannot do something. If he says he can -- trust him. Even our Town codes enforcement officer and building permit board members were impressed.

- Tami R.

Sollecito Landscaping Nursery

My wife and I are the original owners of the home we have lived in for the past 27 years. Most of the original landscaping is also 27 years old. Much of it had gotten overgrown, some of it was diseased. We worked with both Bartlett Tree Experts and Sollecito's to determine which shrubs to remove (and which to prune). Once the shrubs to be removed were determined, Mr. Sollecito had us fill out a questionnaire asking what we wished to accomplish with the new landscaping. We also went to his nursery to look at photographs of plants and to write down the ones that we particularly liked (not that they would necessarily be in the final plan, but to give Mr. Sollecito an idea of what we "liked" in the way of plants). Mr. Sollecito also came out to our house to look at what we currently had, took many photographs, and asked us what we were hoping to accomplish (we wanted a lot of color, a lot of flowering plants that bloomed during different times of the growing season, some plants to "block" the view of certain things, and other areas opened up to allow a view, and plants easy to trim). Once we gave Mr. Sollecito our ideas of what we liked and wanted, he drew a comprehensive blueprint that he discussed with us in detail. He also gave us photographs of all the plants he had in his plan so we could see what each would look like. We loved his plan. Once we confirmed that we wanted the work done, Mr. Sollecito coordinated all his work with Bartlett Tree Experts (to remove over 40 old shrubs and grind down the stumps), another company that delivered the dirt and a fourth company that installed the mulch. A Sollecito team of 3 men worked for 2 days reshaping the land and installing the shrubs and drainage. Mr. Sollecito also visited while the work was being done. Everything went smoothly -- all the subcontractors working with Mr. Sollecito were also punctual and did professional work. Mr. Sollecito also provided me with a lot of instructions on plant care and watering, a watering wand, a moisture meter and a six gallon bucket. Once the shrubs were tentatively put into position, Mr. Sollecito and I inspected what was to go where -- and made several changes and additions to his original plan. I liked this flexibility because it identified some areas where there were too many plants, and some areas where there were not enough plants. It also identified the need for a rock walkway to the front watering faucet -- which was a great idea and addition to the overall plan. All the work was professionally done and we have some beautiful landscaping that my wife and I will enjoy for years and years!! I highly recommend Mr. Sollecito and his landscaping team.

- Lynn D.

TruGreen Lawn Care - 5175

It took several days of phone calls to get TruGreen to send out a free service call (which was part of their selling points - unlimited free service calls for the asking, but this one took 3 weeks to get with almost daily haranguing of the company by me), and when it finally got scheduled, it was scheduled for the wrong day, and I had to call back and get it re-re-scheduled. When my service call finally came, the guy, with hands on his hips, immediately began to dismiss everything I said. He blamed my dying, mushroomed and weed-covered lawn (which had not, for 3 years, been anything but green, lush, full and weed-free) first on the weather, then on the "compact soil," and then said, "well, when you took the contract did we promise you that your lawn would become completely better?" I explained to him that for 3 years we had had a lawn care company who had managed, despite the "compact soil," and the weather (both of which have been equally experienced by all the other properties on our block that somehow have lovely lawns, in fact, with the same lawn care company that we USED to have before we switched this year). He then shrugged his shoulders and said that he'd never heard that complaint before, that he couldn't believe that TruGreen had somehow "caused" weeds to grow, and seemed to suggest that the huge brown and black patches of dead grass, the large swarms of mushrooms, and the scattering of weeds in all parts of the lawn was either a.) our fault somehow, or b.) to be expected because that's just how things are in Clay, NY. As to the mushrooms, he added, "You know how those form? Bacteria in the air." Seriously? So not only was he dismissive of our concerns (my wife, does the mowing and the trimming and the gardening on a fanatical regular basis, and who knows the lawn's health like one of her own children, came out and tried to explain the transformation over the first month since TruGreen had been the caretaker, and the tech just seemed oblivious), but now he's just making stuff up because he figures we don't know any better? HELLO... MY WIFE USED TO BE CO-OWNER OF A LAWN CARE AND LANDSCAPING COMPANY. Surprise! I do not like being lied to. He suggested that we aerate (which of course would have cost us plenty -- aha! There it is! The sales pitch. Was that the plan all along?) but said if we didn't want to do that, he would re-do the weed-and-feed for free (which is no big deal because we are supposed to have unlimited free service calls anyway, and if they had just come out 3 weeks earlier when I started complaining and requesting a service call, MAYBE some of the damage to the lawn could have been prevented!) At this point, the lawn was borderline destroyed, I didn't know if that level of basic ministration was going to salvage it. It was almost as bad as it was when we had first bought the property. We were looking at possibly selling the house in the coming months, and with the lawn looking that bad, we were almost certainly looking at several thousand dollars less that we could command for the home, especially considering how gorgeous everyone else's lawn is in the area (like ours used to be). The company was wholly to blame for this, and their phone network makes it impossible for service and complaint calls to find the right office. I spent several days trying to reach the Syracuse office (my local office) but I was shunted to Long Island, New Hampshire, Connecticut, Rhode Island and Florida. Had this been dealt with in a timely fashion, my lawn could have been saved. While the tech was here doing his re-treatment, I was able to reach a B------, a Manager in the Syracuse office. I told him much as I have written here. He assured me that he would come out and tour the property with me, and try to "work something out." He did, and we reached an agreement whereby he/they would "make it right" including a free aeration and overseeding to try and shock the lawn back to health. 6 or 8 weeks went by, and no contacts or visits or service calls, and then the financial collection letters started to come. Finally, in frustration, I headed to their office to deal with them face to face. I met with a manager above Brian, and pled my case. It made no difference. No one called, no one came out, and I started getting 1-2 collection calls a week. I went back to the Syracuse office again, and this time B----- was there. He seemed angry with me that I had dared come to see him at work, and scolded me for doing so. Really? He agreed to halt all collection efforts, and said he would schedule my aeration and overseeding. I told him that since two months or more had gone by, I had been denied certainly one, at perhaps two regularly scheduled treatments. He said that was because when an account was in collection status, the trucks don't roll -- even though I had already explained myself to their people, and the customer service people at all 5-6 of the different phone numbers they provided, multiple times over several weeks, plus a formal complaint that I filed through EthicsPoint... and didn't he think that the right thing to do was to take care of the customer by continuing to treat the lawn while the mess got straightened out (that way they wouldn't be actively harming the lawn any further through their inattention?) but that didn't seem to register. It was late September before I got my aeration - I was actually home while the tech came out to do it. He confirmed that he was there to do an aeration and overseeding, as promised. This was the first time that anyone from TruGreen had been out to do anything with the lawn since THE FIRST WEEK OF JUNE. I had to leave for work partway through his servicing the lawn, but when I returned home later that day, I found that he had left WITHOUT APPLYING THE SEED. I will never use this company again, nor should anyone else.

- ANDREW K.

HADLEY'S LLC LANDSCAPE AND SNOW SERVICES

Very unsatisfactory. Original design fairly decent but no follow through on service. Long delays during work left property a mess with major areas unusable for long periods of time. Sprinkler system a disaster that they would not fix. Illumination wires exposed everywhere. They quit the project and left without a walk through or any follow up to complete unfinished parts of the work. They did damage to the property and claimed they did not, refusing to pay for repairs. Any problems were said to be our fault. We had to get a more reliable contractor in to complete the work and fix many parts of the work. Some areas are still so bad that we will probably have to spend even more to fix the mess in a few years.

- Michael M.
Irrigation Systems Installers in Canastota
Explore Our Solution Center for Helpful Irrigation System Installer Articles
Find Lawn Irrigation Services in
Lawn Irrigation Services in Canastota