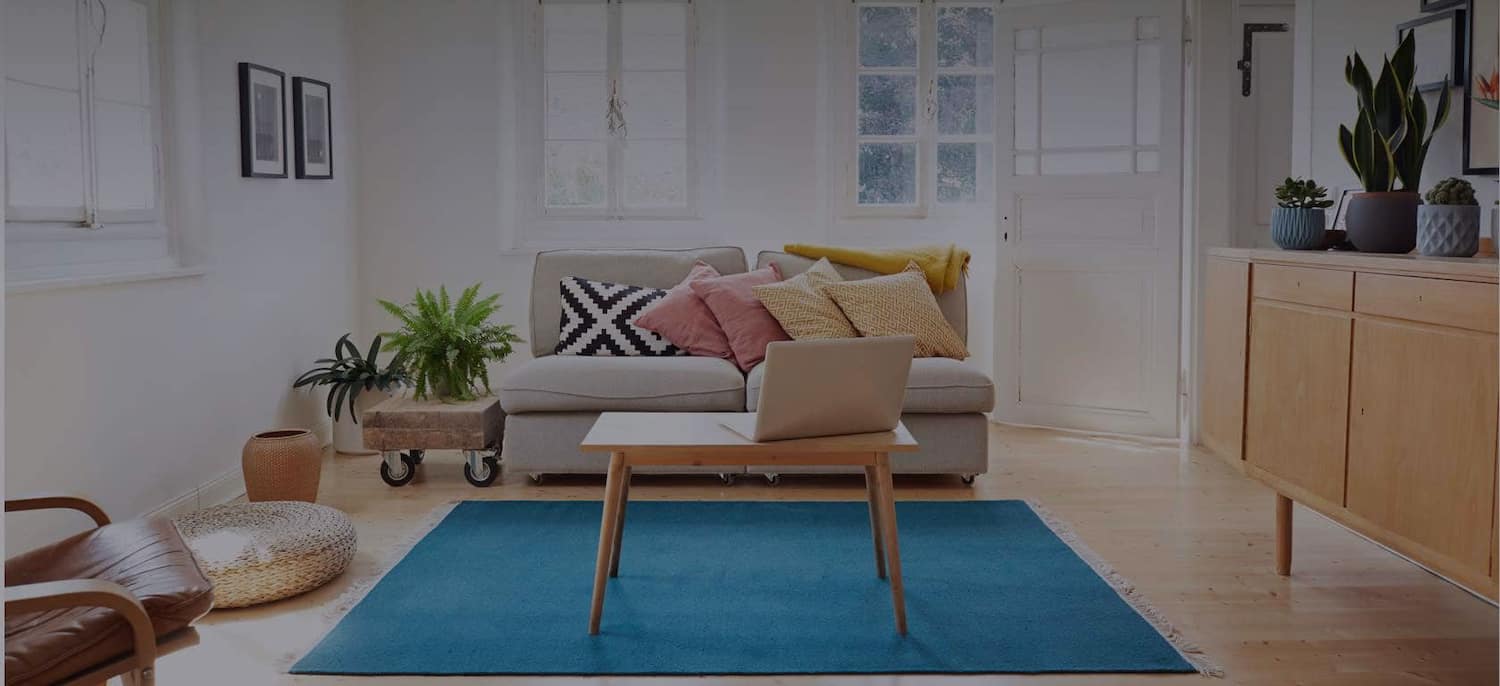 Get matched with top Hauling Services in Lawrence, KS
There are 10 highly-rated local hauling services.
Recent Hauling Reviews in Lawrence
Concrete Genie Property Services

Very professional and knowledgeable. Answered all my questions and offered lots of options and advice. Concrete was completed on schedule and turned out beautifully. I will be calling on Concrete Genie in the future for some driveway repair and additionally patio projects

- Karen S.

John and Roy were punctual and professional, worked very hard for several days including some of the coldest days of the year. They went over and beyond to satisfy, and even removed old carpet from an upstairs room for free. They have state of the art equipment, and are equipped to handle small and large jobs if needed, including several trucks and dumpsters for hauling. They also provide handyman services should you need them... Had them replace a lock on a barn door while they were on site, and was quite pleased with their work. They worked independently on my property for days, and I would highly recommend them if you need trustworthy, reliable and industrious folks who will not gouge you!

- Isaac O.

Service went extremely well. Showed up on time, removed all the trash, and laid down the gravel I needed. Very easy to work with and friendly.

- Edward Z.

College Hunks Hauling Junk

This went well.  The guys arrived within the window of time they said they would, called 20 minutes before arriving, and were very friendly and easy to work with.  They explained the process in detail before I had to commit to the actual service/price.  While it wasn't cheap, it was well worth the $ not to have to deal with figuring out how to responsibly dispose of someone else's junk.  I liked that College Hunks do what they can to keep things out of landfills and provide a Goodwill receipt so that the cost of the service can be deducted on taxes.

- Elise P.

I called Chris on Monday and left a message and he called back in a few hours. I told him what I needed done and he quoted me a price to which I agreed. He was available the next day and offered to pick up the first load and bring it around 10 am the next morning. He arrived a little early and unloaded the first load on my driveway and headed off for the second load. After unloading the second batch, he gave me an invoice that matched the quoted price and I paid him by check and got a 'paid in full' receipt. His manner was friendly and pleasant and I would be happy to use his service again.

- Tim M.

Two trucks and two workers called and showed up an hour early but waited a few minutes until I was ready. I told them everything but a couple of items would be going and they walked around to take a look and explained the pricing system. I agreed and they went to work. They spent a lot of time loading the first truck trying to get as much in as possible. They were able to get everything into two trucks and there was a lot of stuff. The carpeting and padding came out easily but the tack strips were harder for them to deal with mainly because they didn't bring any tools with them. They ended up using the tools they had removed from the garage. When I made the appointment I had stated the carpeting and tack strips would need to be removed so I didn't understand why they were not prepared. But they were able to complete the job and overall I was pleased with the work.  

- LOUELLYN S.

I give RenMD an overall grade of D because of the unfinished items. If everything was completed they would have received a C.  My initial feeling was that RenMD was not qualified (unable to produce photos of previous kitchen work). However we were running out of time and needed to get it started. As we got closer to spending 25K it was clear the job was not going to get done?Even after eliminating some major items like countertops, kitchen island, pantry shelving and the 20+ items mentioned below.  Job was canceled before completion. A list of unfinished work is detailed below. To be fair, I had RenMD put new siding on additional (approx 100 sq ft) location above the addition, which was not part of the bid. Overall quality was less than expected (new floor boards move up and down, new wall corners not square, some not even close). It?s hard to judge the finish work since most of it was not performed. PREJOB: Initial meetings went well, staff was cordial and able to discuss what was needed, but did not produce anything as far as a plan or any vague attempt to convey any details of the project. No finalized plan: No drawings, no blueprints, no sketches covering the details of the project (outlets, lightboxes, what?s removed, what stays & goes).  We received more drawings and plans from other contractors who didn?t get the job. The lack of a plan was a continuous burden throughout the project. Many decisions had to be made on the spot when client just happened to be there. These decisions were rushed and reduced the overall potential of the project.  In retrospect, I think RenMD was just going to go in and install cabinets over they old drywall, leave the outlets and do a minimal amount renovation.  CONSTRUCTION: Ren MD is paid by the hour. There is no incentive for efficiency and accountability. Client pays for mistakes, oversights and poor materials planning. Example 1:There is no incentive to prepare a materials list and consolidate trips to the store when client is paying for these supply runs. For the duration of the 4 week job there was an average of over 1 Home Depot run per day (15 minutes to the store + 15 minutes back + shopping time, all at $50/hr. Example 2: RenMD accidentally cuts a water line. Client pays for it to be fixed (then re-fixed with copper and solder). From the time of the original cut, clean-up, repair, rework there was potentially 3-6 hours in that situation alone?all of which is client paid.  We are very disappointed in RenMD and finding inadequacies on a weekly basis that eventually needed to be redone by client. Here are some of them: Trim Removal: Poorly handled trim, which is going to be reused, is scratched and thrown in a pile in the garage. Instead of keeping them organized and marking where it came from I have to pay someone $50/hr to figure out where it belongs, sand out and finish any scratches that originated from them being thrown into a pile. This goes back to hourly incentive and efficiency. Client had to organize and stack trim. Materials: Client paid an additional 10% on all materials, including cabinets & shelves and anything that was picked out by client prior to job start. That makes RenMD responsible for making sure the materials are correct when delivered. This was not done and resulted in a series of costly mistakes that prolonged the project and resulted in rework by RenMD, and later by Client. RenMd had the cabinets for at least a week in storage. No one checked to see if they were 1) the right size and, 2) if they were damaged. Two of the major cabinets were the wrong size, another was damaged, and several doors were damaged. Reordering cabinets added additional waiting time and ultimately additional costs of reworking already completed tasks (moving outlet, relocating gas line, delaying shelf placement). The new cabinet that replaced the broken cabinet is .25 inched taller that the rest which created problems for the counter that the client had to install.RenMD tried to fix broken cabinet with glue but result was not acceptable. RenMD replaced cabinet at no charge. Floating Shelves: Shelves were sitting in the kitchen for at least a week. Nobody checked to see the specified mounting requirements. All shelves required a specific number of contact points with the framing as described in the instructions located in the box of each shelf. In order to obtain the minimum required contact points areas in the framing behind drywall had to be reinforced, which was not done by RenMD. Client had to remove all the drywall (15? x 8?), reinforce studs, then re-sheetrock, mud, and finish. Client paid an additional 10% of the total cost of those shelves to RenMD. Floor Sanding: There are 12.5 hours of floor-sanding time logged in and the floor was far from done, not even close. I think they rented a flat vibrating sander instead of a drum sander. Floor had to be finished by client using a drum sander. It took my wife and I about 8 hours. SMALL THINGS: Outlets: They reused many of my old outlets. A 25K kitchen and they didn?t get a new $2 outlet that didn?t have paint all over it?  Nails: I had to continually pick up nails in my driveway and yard. There was no effort on their part. I don?t think they own a magnet. Still finding nails. New framing over the foam: New roof framing has been nailed over the exterior foam, not sure if this is correct but was assured this is OK.  UNFINISHED WORK: Client was left to finish the project. Here?s a list of the items that had to be done after reaching 25k: Remove NEW North drywall and add reinforcement for 6 shelves and hood. Re-Sheetrock N wall, tape, sand, mud, etc Sand remaining unsanded walls on N, W, and E walls Mud and sand to finish Install window trim Attend to 1/2 East wall (move cabinet, install outlet for kit light, mud, sand) Prime walls, Paint All Install Stove Hood install Shelves install (required tearing out N wall to add shelf reinforcements per shelf instructions)  Install NW cabinet and SE (replaced) cabinet (RenMD offered to do the SE cabinet) Relocate RenMD installed kitchen drain (too high), repair drywall access location Relocate RenMD installed gas line to accommodate stove being flush with wall (RenMD installed 1st time in wrong location, moved it over, still incorrect. Client moves third time) Purchase and Install counter top Purchase and Install sink Install dishwasher Install final trim on windows x4 Varnish Window trim Install floor outlets Install final 6? floor board on west floor  Sand Floor Stain Floor Finish Floor Make Shelves for pantry Make Island Insulate under bay floor and cover with plywood Install, and finish sheetrock in basement Finish entry stairs (install trim, sand finish) Reinstall front floodlights

- jonathan w.

Morning View Reclaimed Lumber

Unreliable and unprofessional from the start. Tore up the site much more than necessary. This will end up costing me more than I might have made from the deal. Repeatedly misrepresented what they'd do and how they'd do it. When this was brought to Johnny's attention he became verbally abusive. Finally fired them from the job. Haven't seen any money yet.

- Mahlon S.
Hauling Services in Lawrence
Explore Our Solution Center for Helpful Junk Removal Articles
Hauling Services in Lawrence