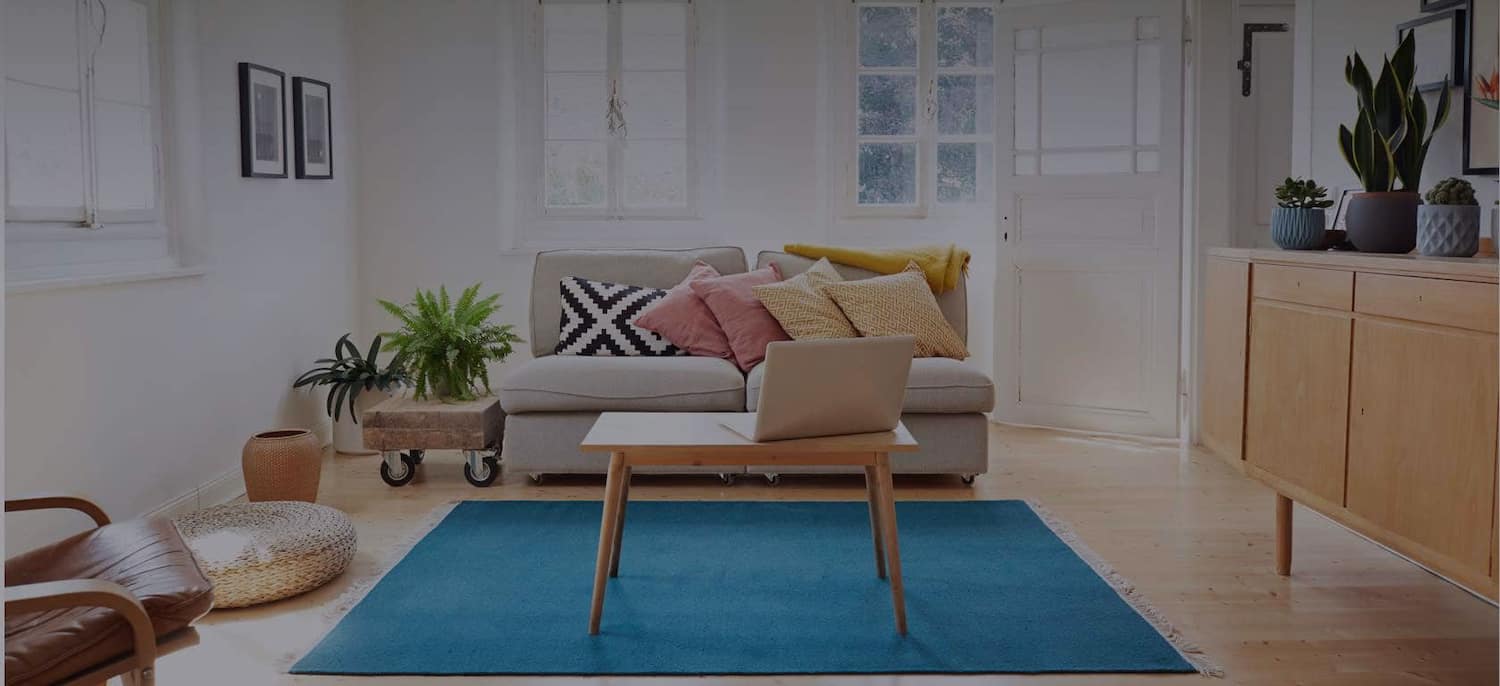 Get matched with top Egress Window Installers in Hayden, ID
There are 8 highly-rated local egress window installers.
Recent Egress Window Reviews in Hayden
Covington Painting and Remodel, LLC

I have used Chris and his workers for a few projects around my house. First time I met Chris was for painting the outside of my house. Went from 70's bright green to a more modern grey and dark green. Several neighbors thanked me for updating the horrid paint job. They were quick and within my price range. Second job was 3 egress windows because he was the cheapest bid. Glad I hired him and his team because I didn't have time to do and coordinate these projects. (Quality) Only gave them a lower review because I have some paint chipping years later but it is most likely due to sun damage/ sprinkler damage and old layers of paint from previous owners. (Professionalism) -Chris himself was fantastic and down to earth. He came with his painting/work clothes. You can tell he spends most of his time painting. Had a problem with one of his employees smoking around my house then leaving all the buds around the outside when Chris wasn't around. Brought up my concerns with Chris and he listened. From my understanding, the certain individual that I had problems with no longer works for him.

- Christine L.

We called Renewal By Andersen Windows to come out and give us a quote on replacing our existing windows. Chris, the salesman came out and measured all of our windows and sliding door, and showed us all the options available. We decided to replace all the windows with Andersen's new state of the art energy saving windows. Jason, the project engineer, came out to follow up with the original window measurements, and presented all the different options of framing the new windows in. Once the windows and sliding door were manufactured and delivered to the shop, Dawn the project manager in the office called and scheduled a date and time for the installers to come out and install the windows. The installers, Matt & Zach, were prompt in arriving the first of four mornings to do the installation. Matt & Zach said they have been with the company for 6-7 years, and enjoy working for Renewal By Andersen. Matt & Zach were very knowledgeable regarding the installation and were very professional dealing with us. They are both very courteous and friendly. They took extra precaution by laying down floor coverings throughout the house, covering all areas with plastic, and helping to keep the house and outside working areas clean and neat. They gave us a time frame the first day of what they expected to get done each day, and were spot on with their timing. They showed up each morning at exactly the time they told us the prior day and were a pleasure to have do our installation. They told us the first day, that we would probably start to see a change in indoor temperature, that the windows would seal off and hold the house at a constant temperature. Sure enough the first evening, my wife and I noticed that there wasn't any chill in the living room, that we didn't need to run the fireplace and that the heater wasn't cycling on on off. Now that the job is complete, we are shocked at how energy efficient these windows really are! It has been a wonderful experience to deal with such a professional company and all of their professional employees. Useful Funny Cool

- Kathy R.

2 employees came out first thing in the morning, very prompt and professional. They got to work right away, we had 2 egress windows put in our basement rooms and the workers got everything done in one day! Paul was very professional and explained everything to a T. Would definitely recommend 100% and will be calling him if we need anyone work done!

- Chris C.

Heinemann Construction LLC

We had Jeff's crew fully remodel one of our basement rooms and add an egress window. They did some minor work on another room in the basement, and they removed an old, rotten deck that we inherited when we bought the house. All the work is excellent. The personal interactions were great; the crew were friendly, punctual, and thorough. They took the one room all the way to the foundation and built up from there; it was a big project with some funky angles from the 1950s. When we have work in the future, we will definitely contact Jeff again. A few things that I found particularly good: first, Jeff gave us a few different bids to help us figure out which things we could afford to do now and which things we could delay. Initially, we were thinking of doing several partial projects, but because he was willing to give us three different bids, we managed to get exactly what we wanted in one room and enough done in the other to make it very comfortable. Second, Mike and Chris were the two guys here the most and they were friendly and kind. The site was kept clean, and we never worried about leaving them alone in the house. They arrived when they said they would, and they communicated clearly. Third, Jeff was always a phone call or text away. He responded quickly and was kind. There was a hiccup in the some of the electrical work that I didn't catch when doing the walk through. Jeff had the electrician on site within hours to fix the issue. I want to be clear: we had already paid him; I had already signed off on the work; and even then he gave me the same personal attention he'd give us while doing the work. The craftsmanship is great. We really love the new room, and we are more than happy to recommend Jeff and his crew to anyone needing projects done. I will recommend him to friends in the future.

- James A.

Had a fantastic experience with everyone at RBA. Ryan B, Brandan G, and Brian S were my installers and they did a great job. Could not be happier the entire process was extremely easy and everyone was very accommodating and informative.

- Mark B.

Elite Construction & Remodeling

I contacted Sergei Stefoglo, owner of Elite Construction in the Spring of 2015, and he came over and gave me a written quote.  We then sat on the quote until at least late 2015, at which point we decided to proceed not only with the egress windows originally quoted, but with replacing two small sliders as well.  I contacted Sergei to see what the Spring of 2016 would look like, and he indicated they could likely do it in January, but that prices of construction materials had gone up about 15%.  He also updated his quote on the additional windows. We agreed to go ahead, and set a start date that ended up working out for February of 2016.  They were to put in two egress windows and two additional small sliders, replacing the old broken metal casing windows (that had no screens). His crew showed up on time, and went to work on the outside on day one, and then worked on the inside for days 2-3.  They were an excellent group of guys--extremely courteous.  They did an exceptional job of cleaning up both inside and outside.  The outside looked better when they left than before they got there, and the inside was very nice and clean.  It was agreed that we would stain the window frames, but everything else was done rapidly, professionally, and very nicely in three days. They completed the job as scheduled, if not a couple hours before, and the cost was as agreed upon.  Sergei was excellent to work with financially--I gave him 50% at the beginning, and just mailed him a check after the inspector cleared the work two days after the job was complete.  The inspector was in and out--no concerns. We communicated almost exclusively by e-mail, a little by phone, primarily because that's when I have time to communicate after work.  In that there was probably some miscommunication on paperwork--I thought he was going to pull the permit (it was always clear that the permit cost was above and beyond the bid, but who would pull the permit wasn't as clear).  When the job was done and I asked Sergei about the permit, he indicated I'd need to take care of getting a permit and getting it inspected, though when I said I thought he was going to, he said he could, but preferred to stay busy on job sites and not spend his time at City Hall.  He had been so good to work with I just went and pulled the permit myself, and had it inspected two days later.  Not a big deal.  I do prefer for a contractor to pull the permit though, and he was willing, just preferred not to do it. In an e-mail I asked for copies of papers showing proof of license, bond, and insurance.  I don't know if he missed that in my e-mail, or didn't think it was worth the trouble.  At one time he'd mentioned that he was licensed, etc., but we never really followed up on that.  Again, seems to me to just be good practice that I try to follow to request those things.  Probably if I'd asked in person rather than e-mail he would have provided it. I would highly recommend Sergei and his crew.  I always want a crew that my wife feels comfortable around--that's my litmus test for how they are professionally and their level of courtesy.  She appreciated them very much.

- Andrew M.

Elite Construction & Remodeling

Elite Construction was highly recommended to me by a friend, so I knew it was a good company and didn't expect any major problems to begin with. But now after the project is finished, I can say they exceeded ALL my expectations! Always considerate, friendly and accommodating, which meant a great deal to me. They showed up when they said they would, and if anything came up Sergey would call and explain the circumstances. All the employees and subcontractors were very knowledgeable and competent, performing the highest quality work. Sergey would always think ahead and plan the work in a way that was most efficient, so there was no idle time, but the house was never overcrowded with workers getting in each other's way. I changed my mind couple times about few things, and they were very patient with me. After working with Elite for about two months, I can't think of anything about this company that I would be dissatisfied with! I'm very impressed with their work ethics as well as quality of the work, and would highly recommend them to any homeowner considering any kind of remodeling project!  And of course, I will definitely hire them again!

- Raisa B.

Elite Construction & Remodeling

Sergey did a great job.  He was good to work with and flexible.  I dug the hole and he hauled the dirt away before putting the window in.  He was very willing to answer questions.  Communication was as good or better than most contractors I've worked with-they're juggling a lot of jobs.  He did a quality job with the actual work, looks great!  Much better price than other estimates I got.

- Jason S.

Elite Construction & Remodeling

Went very well. Company owner dealt with me directly on going over what was to be done, how he'd do it, anything we needed adjusted to work around us living there while he did the work, picking colors, etc. Let us know when he would start construction, did it in the order I requested, then changed order of work at my request so I could do some work I wanted to do before he put the siding on that section. All the workers who came and did work on my house were very nice. Tried to avoid disrupting out lives and waking the baby. They are finishing today and everything looks great.

- Joshua A.

From start to finish, from the first visit and demonstration to the detailed planning session to the final walk-through, it was fantastic. Not only is the quality of the windows superior to anything else I researched, but they helped me with financing. Joe and Lincoln were totally professional with every aspect of the installation, explaining everything, making adjustments needed for an old house, and being cheerful and friendly in spite of my overly protective little dogs. I have had work done on my home before and was left with messes to clean up and new repairs I had to do, but the cleanup this time was impeccable. They went above and beyond to make sure everything was perfect. The effect of the new windows is amazing - more secure, way more energy-efficient, more light, and keeping the historic look. I can't wait till I can have them back to install the rest.

- Annie O.
Egress Window Installers in Hayden
Explore Our Solution Center for Helpful Egress Window Installer Articles
Find Egress Window Installers in
Egress Window Installers in Hayden