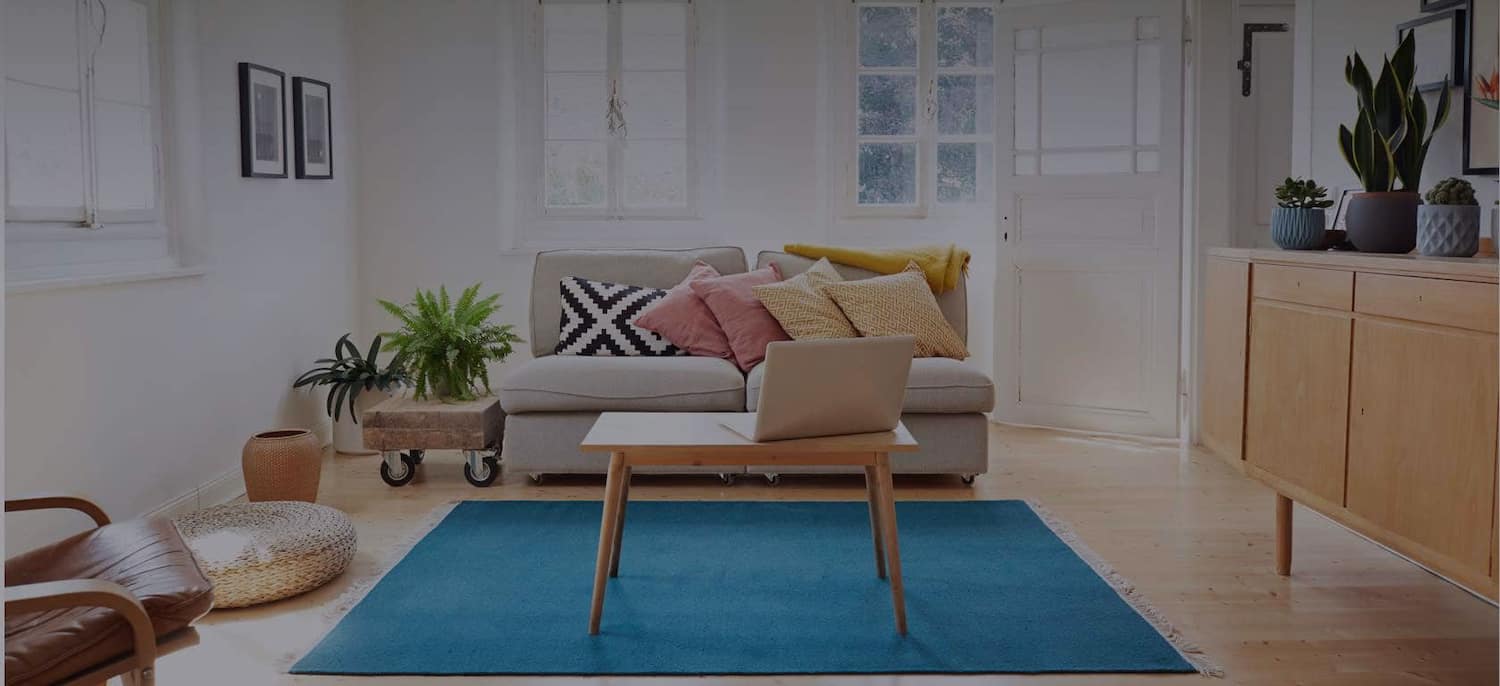 Get matched with top Home Builders in Anamosa, IA
There are 9 highly-rated local home builders.
Recent Home Builder Reviews in Anamosa
Schroer and Sons Home Improvement

First steps were to tape up the doorways and protect the flooring, so that the rest of the house was not impacted. The tear out was fast and smooth and debris was removed same day. other contractors such a plumbers and electricians were all managed by Schroer and Sons, and were all very professional. Some additional task we did not ask for bids on (such as adding a new screen door and flooring) was added by us at the last minute and was taken care of with out issue. Also in the tearing out of the wall, we thought we would need a support beam, which was part of the original bid. After deconstruction it was found that it was not a support wall, cutting the cost and complexity of the project with they passed back to us.

- Brett E.

Schroer and Sons Home Improvement

Schroer and Sons Home Improvement fixed the bathroom. The previous service provider had not done a good job. Schroer's were fabulous. We were totally pleased with this company. They also gave us recommendations for a plumber, a painter and an electrician who were all fabulous. Schroer were very polite, listened to us, and actually did what we asked them to.

- Anne W.

Resurrection Home Solutions, LLC

I would certainly want to hire these guys again for anything, they were very punctual, were professional, were very friendly and did follow up calls to make sure everything was still up to my expectations. I would highly recommend them to anyone, and will definitely have them back

- Sheryl A.

Deutmeyer and Grawe Construction

Tony was very good about discussing our plans, and figuring out alternative ways to do things that kept our costs down. I had suggestions about the building materials and better ways to insulate. Other contractors I talked to weren't as knowledgeable about the new methods, or weren't willing to deviate from what they normally use. Tony was, and we're very happy with how everything turned out. I wanted to do some of the work myself, like the kitchen cabinets, tile floor, and paint, and Tony worked with my schedule to make everything get done in a timely manner. A couple of the subcontractors weren't as open about what they were doing, and why, but Tony got me the answers I wanted. We are very happy to recommend him to anyone wanting a big job done; new construction or addition.

- Bill M.

Dan Lynch Construction, Inc.

Good guy. Seemed knowledageble, professional and above board. But VERY high bid.

- Jason P.

His work was always on time, his workers were professional and his craftsmanship was beyond all reproach. Roger loves what he does and it comes through from the start, when he had us meet in the kitchen of his own home, which he built for his family. He was open to the idea of an earth home and researched the best ways to make sure drainage and other issues were addressed. As a former architect, he had a hard time believing we could build a house with no hallways, which is what we wanted, but after back and forth a few times with designs, he saw what we were talking about and was more than willing to make it happen. He found the best construction materials at a decent price for constructing into the earth, for energy efficient windows and doors, for radiant floor heating and a geothermal unit. He grew up in this area and knows which subcontractors are reliable, quality people and which ones to avoid. He believes in a fair price for the work performed, and doesn't charge some crazy premium just because he's close to Iowa City, where some builders charge twice what he does for the same kind of work. His history in the area led us to acquire an incredible piece of native walnut from an old sawmill operator and that is now our fireplace mantle. We showed him a photo of a contemporary stairway in Dwell magazine and he built it. We showed him railings from the same magazine and he designed and built them (for the loft that provides the clerestory and southern exposure). And all priced reasonably! He was a pleasure to work with from start to finish, and took great pride in his work, even once working well into the dark night putting up plywood to protect our new diamond-polished concrete floors from rain. We have bought, sold and lived in a number of homes in our lives, and we've never had such a great experience with a building contractor. Anyone hiring Roger will be lucky to get him and you'll get a lot of quality house for your money.

- Suzan E.

Dan Lynch Construction, Inc.

Dan Lynch is very easy to talk and very responsive to requests. His workers were diligent, cleaned up after their work each day, and performed repairs that seemed to be impossible, but they were so meticulous that the repairs were perfect. We had two horrible repair areas at windows that had leaked for years. Time and time again we had people come in to find the leaks and fix them. None of them ever stopped the leaks, but Dan and his workers found the two leaks, which proved to be improper installation when we built the house. One leak was in a 14-foot span of windows, two stories high with 9 foot ceilings on both floors. The windows were surrounded and separated by very ornate wood trim that was painted white. Once the leak was "actually" repaired, the leak being the above the window where the wall met the soffit, the repairs began. 50% of all of the wood trim on that wall had cracks opened up in wet seams, creating highly visible destruction by the water. With the tiniest of tools, he very meticulously cleaned out all of the cracks, filled the spans of open breaks in the wood, painted the areas that were patched, That window also had serious and ugly water damage to the sills which were also repaired. When he finished this project, it was impossible to tell any water damage had ever taken place; it was like new!! The second very serious leak was in the large front window. This was another leak that numerous repair people told us they had patched . . . NOT!!!! Dan Lynches men found the leak, which was caused by a missing piece of the window on the floor above, which was how the builder of our home caused 9 years of leaking in the big window below!! Dan Lynch and his workers not only found the cause of the water damage, fixed the problem, and repaired the extensive water damage in the big window. Since the water had leaked in from the floor above, the wall paper had fallen way from the wall around the large window. The leak had created wood expansion and cracked paint on the window sill and on the mopboard at the floor below. The span of wallpaper between the the sill and floor had fallen away from the wall. At the top of the window was the worst damage that ran the entire length of the 10-foot window. In beginning his repairs the painter poked into the wallboard above the window to remove the damaged area. The wallboard came down and was so saturated that it had disintegrated into a soft, moldable clay!! He cleaned away the area above the window, installed a piece of new wallboard, about 9-feet by 5 inches, did all of the plaster and patch netting work and careful sanding. When that was pristine, he painted the area and when dry, he replaced the wallpaper. No one would ever know there had been a leak. The repairs that he did made were more art than a repair!!! There were numerous problems where simply painting over patched picture holes was not satisfactory because, although, I had all of the original paints, some had dried up. With my folders of house construction information, I had all of the paint numbers for the house. When he went to have fresh paint made for those dried up, he found that they had changed the base for all of the paints. The color was a perfect match to the walls, but looking at an angle, there was a different sheen to the original and new paint because of the base change to non-toxic. A few rooms he had to paint in entirety. He found that by a clever method of painting up to wall seams or deco wood, an area without a need for patching could be left unpainted by using corners, and other wall breaks as a method of making the paint job look perfect, without having to repaint the entire room. Over all of the years we worked with contractors for building additions or making repairs in 5 different homes, I never found anyone to compare to Dan Lynch and his crew!!! Besides the beautiful repairs, Dan was a very patient and responsive man. I would hire Dan Lynch again and highly recommend him to people needing help with their home.

- ARMELLA D.

I had a bunch of little things we wanted to do around the house in addition to wiring work that was outside my skill set, not to mention tool set. I knew that bringing in a contractor to do all the work would end up being close to $10k, because everything would have to be done by subs, like the wiring by electricians, plumbing by plumbers, etc... I had resigned myself to hiring an electrician to at least get the wiring done and do other stuff myself as time allowed. A woman at my workplace heard me talking about my situation and gave me Matt's name and number with a pretty strong recommendation. I'm glad she did. Matt returned my call 10 minutes after I called and left a message and offered to meet me at my house at my convenience to talk about what I wanted done. We met a couple days later in the evening and he spent a full hour with me, going through the house and talking about more efficient (and cheaper) ways of getting what I wanted done. It struck me at how well he listened to what I was saying and how he came up with really elegant methods of doing it. I received a quote for $3800 the next day, which absolutely floored me as it included just about every little thing on my list for not much more than I'd pay an electrical contractor for just the wiring. He did caution me that in an older house like ours that repair work often finds more problems and the end price may be higher but he would talk with me about every item before he started. And he did find a few things, like the dishwasher (installed by a big box retailer) that had a hacked-off extension cord poorly hardwired in. All told, he probably did another $500 worth of work and only added $200 to his original quote. Matt's a licensed electrician but was also skilled in carpentry and plumbing. When had to cut and cap a water line to get a repair done, he just whipped out a propane torch and a pipe cutter and got it done. During the job, Matt was always on time, friendly, and willing to answer questions about his work. He worked very cleanly, I don't recall having to clean up sawdust or waste material. The work was done over a period of four days, which was what Matt had estimated. Started on time, finished on time. Perfect. My only caveat about Matt is that he's mostly a one-man outfit. He brought in an additional worker one day to help with the wiring, but every other day it was just Matt. Given that, you're not going to get a glossy brochure or a slick salesman/estimator. He doesn't have a website, in fact I don't think I ever got a business card from him. That's where the B in professionalism comes from, since that stuff seems to be important to some folks. Not me, though. I got very good workmanship at a great price from a friendly, competent contractor. There's just something about the guy giving you the price being the same guy who's going to do the work. I talked to Matt this week and after the snow melts, he's coming over to discuss our deck options. I already know I'll be happy with the outcome and that's a good feeling.

- P.J. S.

Stumpf Construction Services Inc

I had repeated water seepage problems in the basement. Terry Stumpf came out to provide an estimate and displayed excellent knowledge about the causes and potential solutions. I ultimately asked him to install a tile drainage system and the job was completed in a timely and professional fashion. The system has worked wonderfully thus far -- no water seepage, even though we've had at least 1 horrific storm since installation.I also appreciated the team's efforts to clean the basement after installation. Contractors frequently leave a mess wherever they go, but Terry's team vacuumed and cleaned up the debris remaining from the (substantial) project. I would highly recommend Stumpf Construction Services (also called the "Basement Doctor", I think).

- Amandeep G.

JIM BURESH CONSTRUCTION CO

They are more expensive but you get what you pay for. They are meticulous and insist on a top quality finish. They built our house and later we waited one year for Jim B. to be available to add on to our house. Jim B. ensured the house got done in a timely manner. We didn't experience any of the new house issues many of our friends experienced with other builders.

- JOHN S.
House Builders in Anamosa
Explore Our Solution Center for Helpful Home Builder Articles