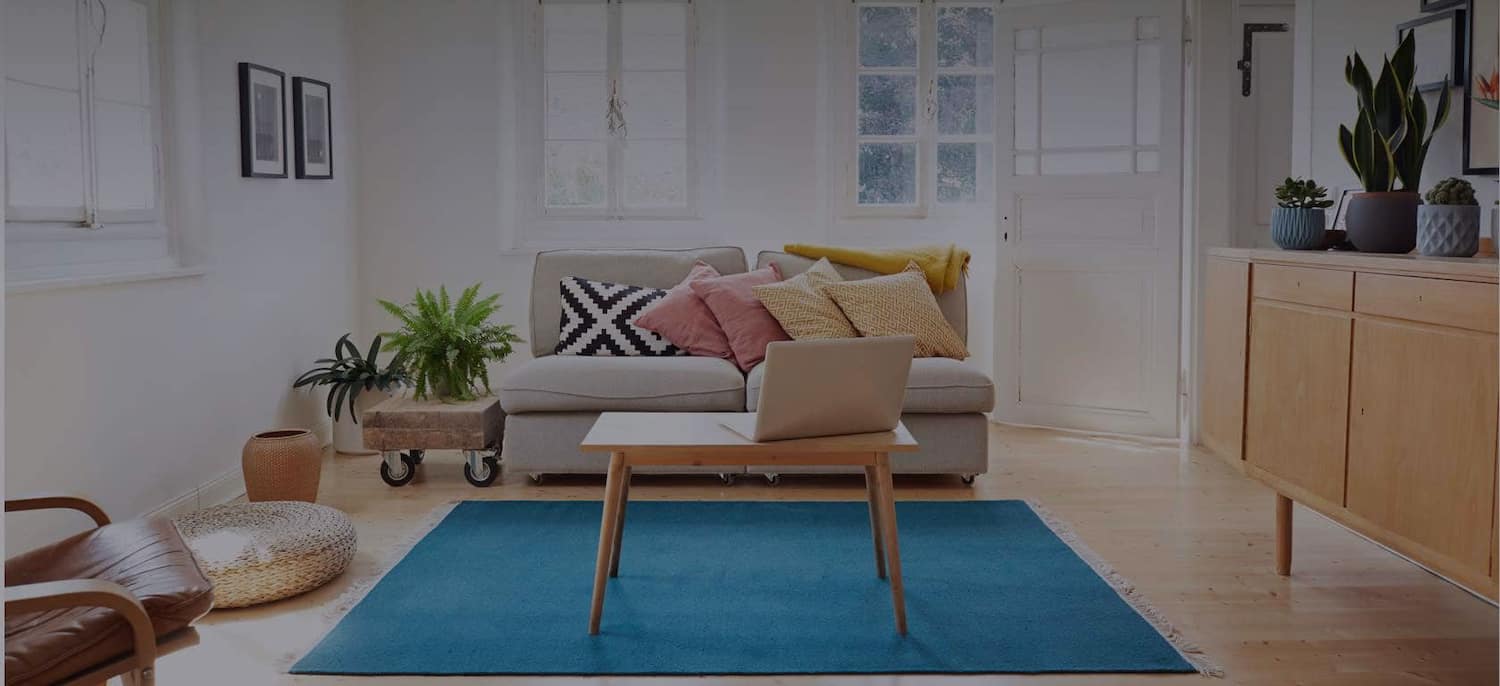 Get matched with top Waterproofing Contractors in Blairsville, GA
There are 7 highly-rated local waterproofing contractors.
Recent Basement Waterproofing Reviews in Blairsville
Our basement has been leaking forever, probably since the house was originally built. Every time it would rain hard, water would seep in between the foundation walls and basement slab. After a hard rain, I would vacuum up 15-20 gallons of water with my wet/dry vacuum. We had a landscaping and irrigation company put in french drains to deflect rainwater, which didn't help at all. I called a few local companies but none *specialized* in basement waterproofing, so I called two larger regional companies to get quotes. We called AquaGuard and BDry, and got a quote from each. Both seemed professional, both had great financing options, but BDry came in significantly lower in price. Almost half the price of AquaGuard's proposal. We went with BDry. They completed the waterproofing in about 2 days, were very professional, and cleaned up pretty well when they left. It's been over six months since we had the basement waterproofed, and we haven't had a drop of water in the basement since. Now that we are confident the basement won't leak, we started finishing the basement. Plumbers cut the concrete to move drain lines for a toilet and shower, and accidentally cut into the BDry drain lines. BDry gave me an entire section of the corrugated drain and piece to connect it so my plumber could fix it, and they didn't charge me a dime. Their service is awesome, and I would recommend them to anyone with basement waterproofing services.

- Brandon E.

Daniel Brown Construction

Jon, posted a bad comment on Daniel Brown he wasnt the home owner at the time, he was prospect buyer Daniel made a referral to home owner on tile, all he fixed was construction, tile guy was paid by home owner! I was there for it all Daniel Brown Construction is trusted and one of the best!

- Joel H.

Prestige Home Restoration

The BEST Restoration company I've worked with in 20 plus years in project management!!!! Excellent service and experienced technicians!!

- Henry O.

Work was not performed as outlined in the contract. Plastic was only laid on the floor and not attached to the walls as outlined. No lights were installed as outlined. They installed a 50 pint dehumidifier when a 70 pint was specked. Dehumidifier is a home interior model costing $250 and not a commercial model which I was charged $800. Did not block vents so I was just dehumidifying the outdoors. I had to redo all their work to get it right. I held back $250 of payment until they made it right. They neve came back or called. Also my home now smells like a basement over 5 weeks later. They said it would only smell for a few days. Very disappointed and not professional. I would not recommend them.

- Chris E.

Basement Masters Waterproofing

The work performed by Basement Masters Waterproofing was truly exemplary. They were on time for every appointment, explained all our options fully, provided the most competitive estimate, were neat and efficient while conducting the work, and all staff were polite. Everyone in our family was very pleased, and we HIGHLY recommend them. They did very high quality work for less money than some of their competitors.

- K K.

The process requires days of hard dirty work to accomplish the task. The employees were diligent, polite and did not complain about the work. Their goal was clearly to satisfactorily accomplish their task.

- Dean R.

The service turned out great. The cost was a little more than other estimates but the proposal that they gave me included more service and it has worked out well. They were reliable. We had one problem with a backup battery and they came very quickly to fix the issue.

- Nancy M.

Engineered Solutions of Georgia

Allan is straight-forward, honest, and explains everything in a way you can understand. The crew of three men that came out to do the work were punctual, professional, personable, communicative, and efficient. I am very pleased with the quality of work. I rest easy with this transferable life of the structure warranty. If my house needs anything else that Engineered Solutions of Georgia provides, I will definitely use them again.

- Dawn E.

AquaGuard Foundation Solutions

I was happy with their service. It was a lot of work for them. They were able to fix it and do it cost effectively.

- Bettina D.

AquaGuard Foundation Solutions

The people at Basement Systems did a great job. They came out and sealed up my crawl space which was collecting moisture. They were kind, attentive and professional. I would recommend them to others.

- RAY L.
Basement Waterproofers in Blairsville
Marietta,GA

Angi Certified Businesses

These Businesses meet our standards of certification, which include:

The owner, principal, or relevant manager passing a criminal background check
Required to have applicable state and local licenses
Maintain an average star rating of 3.0 or better on our network, if they have at least one review
Paying to advertise their services
Meeting any other eligibility criteria required by Angi

Business Description:

AquaGuard Foundation Solutions, founded in 1995, is a subsidiary of Groundworks, a family of companies that offers superior, proven solutions for your foundation repair, structural repair, crawl space encapsulation, dehumidification, and concrete leveling needs. AquaGuard is a recognized accredited member of the Better Business Bureau and devotes its years of experience, industry knowledge and specialized training to help customers protect their homes or commercial buildings from water damage...

Recent Review:

Adrian Haynes was the right person for me, to guide and explain what was going on, he was very professional.

Reviewed by Mary M.

Business Description:

Engineered Solutions of Georgia is a trusted foundation repair company that specializes in commercial and home foundation repair and basement waterproofing throughout the greater Atlanta, Georgia area and the southeastern United States. Thousands of homeowners have trusted us with cracked, sagging, and structurally weak foundations, and have been rewarded with the high quality and cost value of our foundation repair. We are dedicated to foundation repair and restoration, and provide our custo...

Recent Review:

Very professional and courteous. They kept me informed before, during, and after the project. I would recommend them to anyone that needs affordable and professional foundation work. I have good pictures of all of the work they completed and they ensured I was satisfied with the job when they were complete.

Reviewed by Brett H.

Business Description:

Dry Pro Foundation and Crawlspace Specialists, founded in 1999, is a subsidiary of Groundworks, a family of companies that offers superior, proven solutions for your foundation repair, structural repair, crawl space encapsulation, dehumidification, and concrete leveling needs. They are a full-service company specializing in residential and commercial foundation repair, waterproofing and concrete repair solutions in the greater Charlotte, North Carolina area and parts of South Carolina. Dry Pr...

Recent Review:

Returning customers with DryPro – this time for floor support – thanks to Cody, Trevor, and Mang for their hard work and customer service!

Reviewed by Elizabeth L.

Business Description:

For more than 60 years, '58 Foundations has provided the highest-quality basement waterproofing, crawlspace encapsulation, foundation repair, and mold remediation solutions for homes and commercial properties. We lead with a promise of Trusted Five-Star Service, which means the customer experience is at the center of everything we do. Since 1958, we have been steadfast in keeping this promise and in upholding the values on which '58 Foundations was built: trust, teamwork, integrity, respect a...

Recent Review:

I really wanted to have a good review for BDry. The original salesperson was very friendly and helpful, and the team who came out was very respectful and really worked hard. And for starters, the system was finally installed, and my basement is waterproofed. That being said, I will not be recommending them to others. A one day job turned into 3 drawn out weeks between scheduling BDry to come out a second and third time to finish the "one day" job and to repair mistakes and then also having to reschedule our very busy contractor multiple times to work around BDry's schedule. This resulted in several days without pay for my wife and several wasted personal days that I had to take off from teaching. All told, they did not even fix everything when they came out to do repairs as the onsite worker had told me they would. They had ripped up some of our epoxied basement floor with tape (accidentally), but then when I spoke with a representative about it, they essentially said that they didn't deal with small things like that and that it was my problem. Fortunately, we had just had the epoxy done the past year so we could still find it in store. Unfortunately, the stuff only comes in a $117 container. The biggest issues came with the original salesman giving us certain specifications that we had to have met with demo work before they could come and install the system. Those were communicated to our contractor: "Cut the studs one foot up from the wall". We made sure this happened. When they arrived, they said it had to be demo-ed even further and were going to charge me a fee for it, even though we had demo-ed the way they told us. That was sorted out, and we weren't charged the fee. However, they then proceeded to cut halfway up our walls, mutilating the studs and the drywall above it with the precision of elephants. This translated to a lot of extra labor and a bit more in material costs for our contractor. Our contractor then helped put together an estimate for how much more BDry directly cost us, and it amounted to $400. $400 was a good bit more for us to be paying right now, but I thought it would be no problem at all to get BDry to cover that for us, especially since we weren't even factoring in all of my wife's lost wages. They were resolute in not giving me any discount, insisting that I should be satisfied with them "Not charging me the $300 demo fee", which is irrelevant since it was their mistake that they had to demo more in the first place. Overall, while I am very relieved that the basement is finally finished, I am exhausted from this process dragging on and am very displeased with the company's lack of consideration for our time or the extra money they cost us. I will not be considering them in the future, and I will be warning as many others away from them as possible.

Reviewed by Anthony A.

Business Description:

At Healthy Crawl Space, we serve our customers with the best value for our high-quality work. Call today for a free no pressure Estimate!

Business Description:

ATA Family Pest Solutions is a family owned and operated company serving Metro Atlanta and Northeast Georgia reliable service for household pests, termites, mosquitoes and more. &nbsp As a family owned business, ATA is not bound by strict corporate policy. Our family is just like your family. We understand when you may have a problem with a scheduled appointment or have to be late with a payment. Many customers may need service after hours or on weekends due to work or family responsibilities...

Recent Review:

Kevin showed up when promised, was professional and explained everything he did. Great service!

Reviewed by Angela M.

Business Description:

All Phases Of Repair, Remodel, Replace, Refurbish. A True Handy Man Service.

Recent Review:

Do Not Hire! Was given a small simple list of projects to complete for my girlfriend in Murphy, NC. He handed the work off to his assistant David who barely began the project before he abandoned his client. Never returned phone calls or any messages and did not show up at scheduled times. AVOID AT ALL COSTS!!!

Reviewed by JAMES C.

Business Description:

Braswell Construction Group strives to achieve the highest quality and reliable services in order to surpass all expectations. Your property is a lifetime investment and one of your most precious asset, this is why we value each and every customer's desire to have a qualified professional working on the premises of your property. The best way to earn our reputation has been by word of mouth and we are proud to offer superior attention to each individual client in order to gain and keep your r...

Recent Review:

Hail damage occurred in March of this year and I contacted Braswell Construction as well as 2 other local roofing companies. Chris Gaugler contacted me asap and came out to the house. The other two roofing companies I never heard back. Braswell Construction contacted my insurance company and worked out all the details. A week later I had a brand new roof with gorgeous colored shingles. Everyone in the neighborhood stopped by and literally knocked on the door to inquire. Chris Gaugler was onsite and available for questions anytime to the very end. The crew only took one day to do the house, extended 4 car garage and well house. Photos attached and it really makes a difference.

Reviewed by Cheryl M.

Business Description:

Campbell Construction has earned a reputation for construction excellence. By employing cutting-edge technology and providing an exceptional customer service experience we have positioned ourselves as a leader within the industry. We realize that knowing how to build successful customer relationships is just as important as knowing how to preform quality craftsmanship . Our dedication to customer satisfaction is the key to our success.

Recent Review:

I chose this company based off reviews after my moms roof was damaged in a storm. They assured me they would take care of my moms roof and keep me posted on what was going on because I live in Texas and my mom is in Georgia. It was supposed to be a simple 2 day job that turned into my mother's worst nightmare. The first day they showed up they they were removing shingles and one of the guys said he lost his footing and broke the ceiling panels on the inside of the home. We said it was ok as long as it was fixed they assured us it would be, so it wasn't a big deal. when the crew left on the first day they didn't let anyone know they just randomly left and the roof was just wood no shingles and unfortunately it stormed that night so my mom woke up to water POURING in her home at 3am! It was unbelievable she took a video that I will be posting with my review as well as photos of damage and the poor job they did on my moms roof the 2nd day they said they would fix the water damage but didn't then broke 5 more of her ceiling panels and thought it was ok to just try to patch it??? Wow and to top it off my moms roof has waves like the ocean and they said it cause she has a older home, that something was bad under the roof and was expensive to fix.... so they never even gave us the option because they assumed we wouldn't or couldn't pay just cause it's a insurance Claim? How this place is I'm business blows my mind. We have given them multiple opportunities and almost 3 months to fix it and all we get are excuses, like they are avoiding us. Very disappointed now we will have to repay someone out of pocket to redo it the right way.

Reviewed by Roger W.

Business Description:

Romanoff Renovations is a full-service provider of flooring installation and bathroom remodeling. Romanoff Renovations was established in 1974 in Atlanta, Georgia by Doug Romanoff and has 48 offices and completes 2,000+ renovation projects each week. Romanoff Renovations' core company values encourage employees to "Do the Right Thing" through committing to excellence, listening, giving back and showing respect to all. In 2012, 2013 and 2104, Romanoff Renovations was awarded The Home Depot's p...

Recent Review:

Stair runner was installed crooked and nails poking thru carpet. I have been trying to get it fixed for 6 months. Do not sign anything they give you unless you are 100% satisfied and you have read the paperwork. The second crew that came out to look at the issue tried to get me to sign a form. They said "it just says that we came out". That is not what it said. It said that the problem was fixed and that there are no more issues. They show up and say they will come back, then they don't come back. They took the remnant of my carpet to bind and "fix" the problem when they come back. Then, they didn't come back. And after each time they don't show or show and don't fix it, I get a text asking if I'm satisfied. Each time, we call and say we are not satisfied. There is no end to this experience. I am going for a full refund from Home Depot and asking them never to use this company again.

Reviewed by Nathan W.
Deals in Blairsville for Basement Waterproofing
Explore Our Solution Center for Helpful Basement Waterproofer Articles
Find Waterproofing Contractors in
Waterproofing Contractors in Blairsville