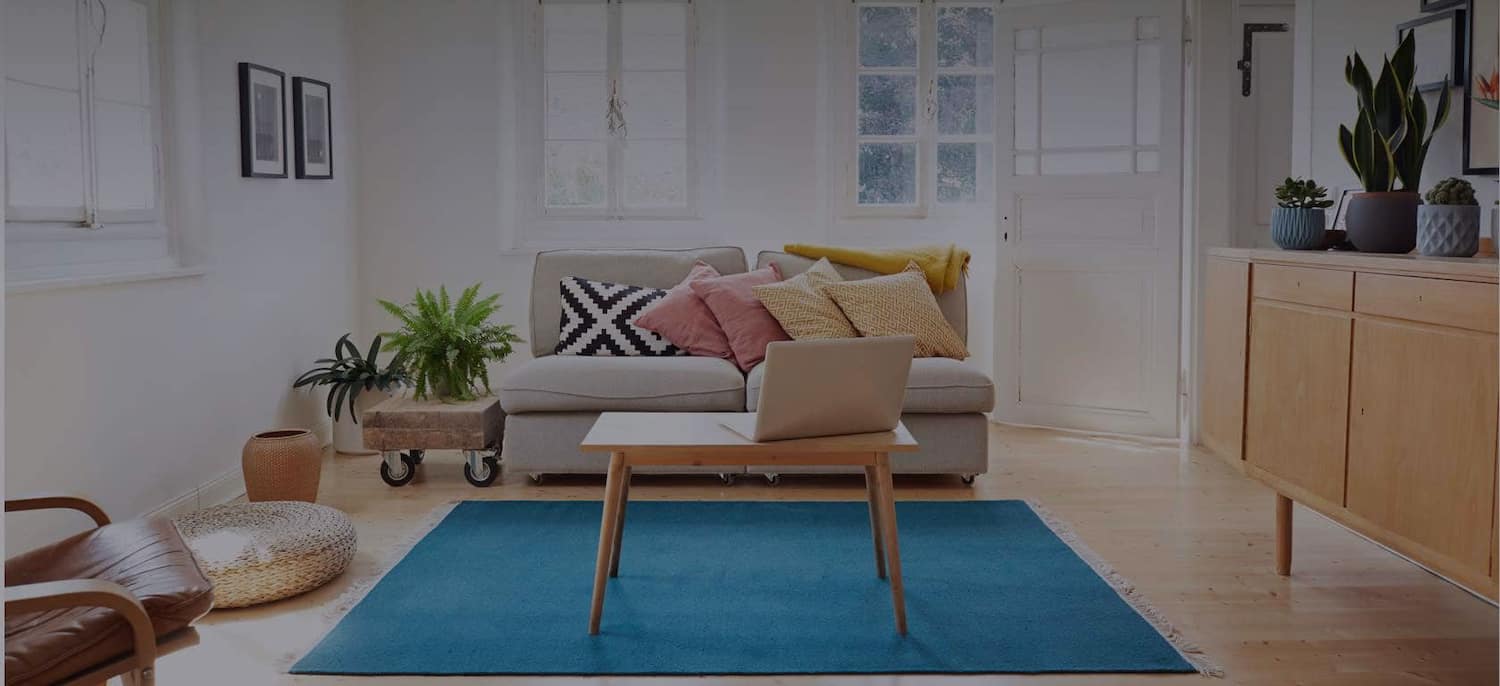 Get matched with top Antique Appraisers in Centennial, CO
There are 3 highly-rated local antique appraisers.
Recent Jewelry Appraising Reviews in Centennial
I go to Estate Sale to buy for my eBay Store. I go to a lot of Estate Sale's and there is no other Estate company's that are set up so clean and professional. Her prices are reasonable and every thing is priced and clean. This saves me a lot of prep time in getting my items prepared for pictures for my eBay Store. There are a few of us that buy and talk among each other and we all agree that going to her sales are all ways such a great experience and love it when we know she has a sale coming up. We are all there to be first in line. Jackie is such a good person to deal with and buy her set up makes it so easy for us to get in and get out to the next sale. I could not express strong enough to go to her sales. Her prices are in line our a little less with the other Estate Sale Company''s. On the last day of her sales with what is rest I can get great deals on what did not sell the first day's of the sell which there is not much left but still can get good deals.

- Ray S.

I have regularly gone to Segaloff's for little things like watch battery replacement. However where Bernie really shines (pardon the pun) is in going the extra mile for his customers. I brought him a wedding ring that had been damaged and needed a diamond. We considered the fix vs buy option and decided that a new ring that looked close enough would be the best option. Normally finding a ring a diamond of the right color and quality take a couple of weeks, but I wanted in a week because that was our anniversary (I know I should have gone sooner). In any case, Bernie said he'd try to get it ready in time. Perhaps I should say, of course, Bernie got me the ring and diamond the day before our anniversary. He worked on it during his days off, found a ring that looks identical to the original, and got a diamond to match the quality, clarity and color of the other diamonds. I can't say enough about our great Bernie is.

- David D.

Geoffrey was very friendly and pleasant to deal with. Although I don't know much about appraisals, it seems to me they did a thorough job. The analysis of the items was very detailed and careful. The appraised values came in right about where I expected them to be based on my own research or knowledge of the items. The watch was actually appraised by a third-party watch expert who also did the repairs and his research sounded very thorough in tracking down the origins and design of the watch. There was some delay in getting the results about the watch however I believe the watch maker had a personal issue at the time and that some of the research took a while to complete. Other than that, I had no complaints. All the items were cleaned and polished, returned in beautiful condition. The price for the appraisals was much better than most jewelers I called and I feel they did a very good job. I would definitely use them again.

- Jon W.

My wife's mother died recently in Charlotte. We knew this was coming and contacted Julie Hall (The Estate Lady) ahead of time to determine what she could do for us, particularly since we live 1500 miles away. When the time came, Jule met with us and we agreed on a plan whereby my wife and I would go through the house to capture all the personal items (photos, remembrances, etc.) that we wanted to keep. Julie inventoried furnishings and other items of potential value that we would not be taking with us and advised us as to there approximate values. She then arranged for consignment of those items to specialized sellers. After those items were removed, Julie and her assistant arrived to clean the house of all the other things, sending usable items to charities, recyclables to the proper disposition facility, and trash where it belonged. Where Julie thought certain items had value and the consignment sellers were not interested, she took those items and offered them for sale on a commission basis. Julie's services would be useful to anyone having to dispose of the property of a deceased relative or friend; it was invaluable to us given that we live 1500 miles from Charlotte. She kept us advised of everything by e-mail, phone, and snail mail and sent us photos of the house as work progressed. Through all this, Julie was compassionate, helpful, understanding, and caring. I highly recommend her and her services.

- William S.

PRECISION WATCH CLOCK & JEWELRY REPAIR

THE PERSON I WORKED WITH WAS VERY KNOWLEDGEABLE ABOUT POCKET WATCHES AND OLD CLOCKS. HIS ACCENT MADE IT HARD TO UNDERSTAND HIM BUT HE WAS FULL OF INFORMATION AND VERY NICE. I HAD TO LEAVE THE WATCHES THERE FOR THE ACTUAL WRITTEN EVALUATION.

- LINDA N.

JOHN ATENCIO DESIGNER JEWELRY

He is a local jeweler and an appraiser. My experience was good. They were quite nice. They had nice service. The appraiser was very appropriate and he let me watch so my ring never left my side which is what I wanted. Their jewelry is nice and they do appraisals on side. They don't send the stuff out.

- Lisa G.

The watchmaker worked on the watch for awhile and contacted me saying that it was very delicate. He suggested that he put a newer time piece in the guts of the watch and then I wouldn't have to wind it and it would keep better time. I did as he suggested and am enjoying it tremendously.

- MARGARET E.

PURVIS JEWLERS BUYS ITS' DIAMONDS FROM A SUPPLIER. WHEN A CUSTOMER MAKES A PURCHASE THE ON-SITE APPRAISER APPRAISES THE JEWELRY AND GIVE THE INFO THE CUSTOMER FOR INSURANCE PURPOSES. OF COURSE I DID NOT KNOW ANY OF THIS WHEN I RECEIVED THE EARRINGS AS A GIFT. WHEN THE APPRAISER SAID HE WOULD DO AN APPRAISAL I THOUGHT 'YEA RIGHT! YOU'LL LET ME KNOW IF I'VE BEEN RIPPED OFF!' AS IT TURNS OUT THE DIAMONDS THEY SOLD MY HUSBAND WERE UNDER WEIGHT AND QUALITY. PURVIS CONTACTED THE SUPPLIER, ORDERED AND REPLACED THE DIAMONDS AT NO EXTRA COST TO US! I WAS SO IMPRESSED!!! I WILL ONLY SHOP FOR JEWELRY FROM NOW ON AT PURVIS JEWLERS INC.

- VICKI C.

We were faced with an unusual appraisal situation that required removal of stones from a ring and an independent gem evaluation. We looked over several jewelers and shops in the area before choosing Garwood's. Garwood's was very professional and understanding of our situation, and provided expert gemologist handling of metal and stones with an appraisal at very fair terms (the stone removal was $50 and the appraisal of the now loose diamonds was $60). The staff was always quite courteous and accommodating, and we were treated as if we had been long-standing clients. They seem to enjoy a very excellent (and well deserved) reputation in the community. We would definitely do business with them again if the opportunity arose.

- Danica D.

THEY RECREATED A TIFFANY RING THAT SELLS FOR 1900 DOLLARS EXACTLY FOR 420. THE DID IT IN 2 DAYS FOR ME AS IT WAS A LAST MINUTE RUSH. CHRIS WATSON IS ONE OF THE OWNERS AND CAN CREATE ANYTHING YOU CAN COME UP WITH. VERY FUN.

- JENNIFER F.
Jewelry Appraisers in Centennial
Business Description:

Aria Oriental Rug is a professional rug repairing and cleaning company. Since all of the work is done in-house, with no out-sourcing, Aria Rug can offer you lower pricing.

Recent Review:

Well. One of the rugs needed some restoration and Shaun did that in house for a reasonable amount. Taking and laying my rugs were done in a careful manner. I appreciate the knowledge about oriental rugs and washing them by hand.

Reviewed by Mary D.

Business Description:

We are a national appraisal association of 300 members. We appraise antiques and art. Some members are dealers and gallery owners but all of us are anxious to serve you. Check our websites http://www.newenglandappraisers.org (click) "Find an Appraiser" for names and phone numbers of our members.

Recent Review:

Great! Patricia arrived at my home at appointed time and was very professional .

Reviewed by Dolores C.

Business Description:

Johnson, Inc. (a Numismatics co.), Nationally known, specializes in Coins, Currency, and Gold & Silver bullion items. We have two categories of service: Online Face to Face personalized service or In-Home for Florida residents. Estate acquisitions and trusts is our specialty. Our ONLINE APPRAISAL Service allows your items and our specialty to meet face to face regardless of distance. We back all our services up with your guaranteed satisfaction! Call or schedule your services today!

Recent Review:

VERY pleasant! Jewelry was appraised, check was issued (later deposited and cleared), and hospitality was a plus.

Reviewed by Ed S.

Business Description:

Whether you're selling a diamond engagement ring, your mother's Tiffany jewelry, Your father's Gold & Silver Coin collection, or it's time to sell a Rolex watch you no longer wear, we'll appraise your jewelry for its highest worth, then make you an offer you can't refuse. At Global, we make selling your jewelry, diamonds and gold valuables an honest, private and free experience via free mail-in service via FedEx insured overnight shipping.

Recent Review:

your referral is too far away. I'm in CA. They are in NY

Reviewed by Stacie D.

Business Description:

We are Graduate Gemologists from the Gemological Institute of America with a current membership in the National Association of Jewelry Appraisers. We comply with the Uniform Standards of Professional Appraisal Practices and the Code of Ethics set by NAJA.

Recent Review:

I went in for an appraisal on several jewelry pieces.  Nice office in the Stapleton area - easy to find.  The appraiser was very helpful in telling me how I can sell my rings and giving me ideas on prices and where to sell.  The other items I had I needed updated insurance appraisals done.  She got them done in 4 days - fast work. Would do business again.

Reviewed by Star E.

Rating Not Available

Pros who have not yet received a review do not have a rating displayed.

Business Description:

Antiquities, Estate Sale/Auction Services. Complete inventory of all Estate Items and custom pricing analysis. Competitive Pricing, flat fee or sliding scale commission available.

Recent Review:

They repaired it and did a GREAT job!  I highly recommend them.

Reviewed by SHANNON T.

Rating Not Available

Pros who have not yet received a review do not have a rating displayed.

Business Description:

independent jewelry appraisers serving the Denver metro area

Rating Not Available

Pros who have not yet received a review do not have a rating displayed.

Business Description:

Executor of an Estate? Moving? Combining households? Downsizing? Have Too Much Stuff? Contact us today, we can help you! BTS Estate Liquidators has a proven track record of over 15 years in the estate sale business. We stand alone in the industry, miles above the rest. From our professionalism to our pricing technique, our courteous, knowledgeable staff pay attention to every detail for the absolute best outcome. We are available to discuss your estate or liquidation needs at your convenien...

Business Description:

American Gem Registry is Colorado's only AGS Independent Certified Gemologist Appraiser. Most work can be done while you wait and while you watch in our secure Denver lab. We work for private parties, insurance companies, government agencies, courts, auction houses and others interest in hearing the truth, the whole truth and nothing but the truth about their jewelry, diamonds and gemstones.

Recent Review:

Neil is VERY good. He is knowledgeable and thorough. 
Naturally , he knows a lot about diamonds but he also knows about other gemstones and metals.
I have used him in the past and would definitely go back. 
The real value besides expertise is what you can learn from him while you wait. 
If you are not asking questions and getting his opinion while an appraisal is going on, then I believe you are missing a great opportunity.  It was worth the cost just in knowledge gained during my visit. 
All in all, I trust Neil to give honest appraisals and honest opinions. 
Will be back for future needs.

   

Reviewed by Gary B.
Explore Our Solution Center for Helpful Jewelry Appraiser Articles
Find Antique Appraisers in
Antique Appraisers in Centennial