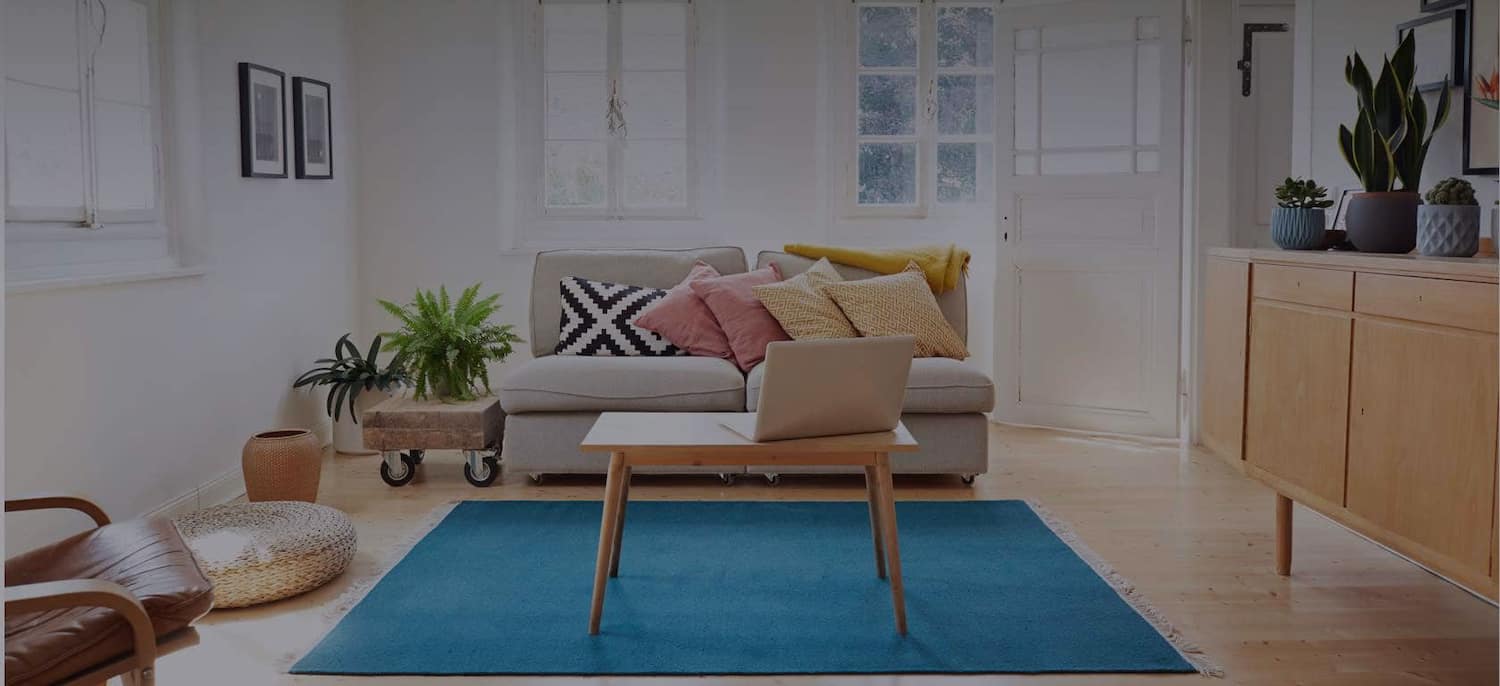 Get matched with top Home Builders in Taft, CA
There are 5 highly-rated local home builders.
Recent Home Builder Reviews in Taft
M&M Construction & Home Design

We would like to thank you  for our great first floor addition and renovations. Thank you M&M Construction,  for hard work, professionalism, friendly, courteous, reliable and trustworthy.Outstanding job, well done. We are happy to recommend.Doris & Dave Goldstein

- Dorit G.

Went smoothly and all my requests were granted and completed. Everyone was professional and courteous. They responded immediately to any call or text. The work was excellent. I was very happy I chose Auburn Oak Homes and Prestige Real Estate to have my home built and purchase my home. Thank you Victor, Efren and Aurelia!

- Angela C.

It went very well. Although we lived 1000 miles away, Jay was in contact via email and text. Whenever we came up to check on progress, Jay was available to meet with us and he has already set up appointments for cabinets, flooring, lighting, appliances, stone work, etc. After we moved in he was always available to tweak little problems, most of them himself.

- Donna L.

Lance McCullah Construction Inc

The remodel of our bathroom and office went very well. The bathroom was gutted to the studs. They built a large walk-in shower that is very luxurious. It has ceramic tile, stone trim, bronze fixtures and cubbies that hold all our products. They also built a custom vanity cabinet with double sinks and installed all the necessary fixtures. Hardwood floors (engineered) that are gorgeous. In the office they built custom closets and cabinets which hold all my husband's sports memorabilia. The office also has engineered hardwood floors that were put down by Lance's crew. Lance's crew were exceptional men who were very personable. I look forward to their arrival every morning. Lance McCullah Construction also removed aluminum siding from the exterior of our home. Underneath was cedar ship lap that is 110 years old. They restored all of it completely and painted the exterior while making any repairs that needed to be made. We now have the prettiest house in the neighborhood! We have friends, neighbors and strangers that tell us how beautiful they think our home is. Like I said above, we love Lance and his crew and are definitely using him again for our new project of remodeling our guest room.

- Dana M.

Construction is never the easiest thing in life to go through....money, time, expectations, questions, anticipation always sets in, especially with such a huge investment...Allison met with us ALL the time!!! She and her father never avoided our senseless phone calls, emails, or surprise visits...there were several times she would meet with us during the late evenings, even though she had a husband and two young ones of her own to tend to. The thousands of great things about this family could be written...they have a very strong attention to all of the details....they are honest and candid about EVERYTHING...they were never flakes on appointments and they always worked with you...if something wasn't in the budget, Allison and her father would go to great lengths to find an almost identical substitute...if it was a door she found on clearance while shopping with her family or a tile she happened to flip through and notice...she was always thinking about us. She and her dad made you feel like you we're their priority, regardless. My wife and I are extremely grateful to Brandt Homes for building our forever home and we are eternally grateful! We would recommend them in an instant!!!

- Zachary E.

Ricardo was recommended by Stan's Plumbing who had jack hammered my patio to repair a plumbing leak. About 8 feet by 2 feet and many inches deep over the new pipes to and from garage. Delay was required until the dirt dried. Ricardo returned my call in a reasonable amount of time. He scheduled a general morning appointment, then called early Saturday to do the estimate. I had no idea until I received the written estimate that Ricardo was a licensed general contractor. This helped my decision to hire him. We even had a chat about how long he'd been in business and how long as a general contractor and its value. He provided an estimated day to do the concrete work that depended on the jobs he had going on and the dryness of the dirt over which he'd lay the concrete. The estimated day was Wednesday. I heard from him Thursday evening with his plan to do the work either Monday or Tuesday, but no later than Tuesday. I was showering when I heard the thump, thump of him compacting the dirt on Monday morning. He was working with one other adult and had two grandsons with him. The adult was a smoker who left cigarette butt in my driveway. For this I reduced the professionalism by one letter. Ricardo himself was professional. Even the grandkids were not a problem to me since they were out of school learning how to work hard. The job was completed by the time I was ready to go to work. The saw cuts and prep were exactly as Ricardo described in the estimate process. The edging of the concrete was also exactly as described. The repair looks great. Unfortunately, we had a rare thunder storm shower during the day which left imprints of fat raindrops. Not a problem for me since the patio is all outdoors. Ricardo does more than concrete. I look forward to calling him for any future repair or remodeling needs.

- Donna J G.

He is an independent contractor. He is a fellow person and I have known him very well that I don't have to worry about him having the key. He tries to save the cost. He is very thorough and does all of the work all by himself. He doesn't have the whole crew to do the job and if he wants some workers for cement work then he always uses reliable people.

- Donna B.

This was the third remodel for me. I had always overseen my other remodels until I meet the guys at The Remodel Depot (TRD). These guys did a complete remodel on our entire home. We had just taken possession of our home that we had been renting out for the past 8 years and we would be living in the house for a long time. The last set of tenants did a real number on the house. It completely broke my heart. It was definitely in a unlivable state. So knowing that this was going to be a job for super girl I started doing my research on all of the products I would need to purchase. After visiting several Kitchen Remodel showrooms I came across The Remodel Depot (TRD). I knew I wanted quality cabinets that would last. Solid wood, no particle or MDF, soft close drawers and doors, dove tailed and few extras like a double pull out trash cabinet, etc... All the other shops were completely over priced with a 8 to 10 week delivery date. Here is how the estimates compared. For particle board, and maybe some MDF if I was lucky, no solid wood except doors I was looking at $6,000 more than TRD for the entire kitchen and I would have had to sacrifice the kitchen island just to get a substandard product. The choice was clear. TRD guys never pressured me or tried to talk me into anything. They gave me the estimate and encouraged me to shop around. No one came close to the amount of options, the price and the quality! They were patient and flexible. So I had them come out for a walk through and we ended up talking about the condition of the home and what it was going to take to get it in a livable condition. TOP TO BOTTOM! NO JOKE! Well these guys do a lot more than just cabinets. they ended up helping me with the entire house. If you are looking for the best prices and the best workmanship then you need to give these guys an opportunity to show you what they have to offer. They have the best crews in town and I challenge anyone to get a better price for the quality work they produce. Top notch and dependable. Electrical, plumbing, plastering, drywall, granite, tile, ceiling fans, curtain rods, baseboards, door hardware, etc.... Best crews in town!! I wasn't sure I was going to ever love my house again but I do! It looks better than I could have imagined. This was the first remodel that I have done that stayed on time and below budget. I couldn't be more happy. I would definitely use them again and I would urge anyone who wants an honest quote/price to give these guys an opportunity to show you what they have to offer. Completely satisfied!

- Tracy F.

Hardt Construction Services, INC

We had a terrible fire that was caused by some electrical components in our new car that was parked in the garage. We had used Hardt Construction Services before to re-roof the house, tile the outdoor patio, lay new pavement in areas of the back yard and to resurface the swimming pool. We'd had such a great experience with them the first time around that we chose their services again for what we knew would be an enormous undertaking. We were out of town when we got the call that the house was engulfed in flames. On our way home we'd called the Hardt's to see if they could come over soon and help us assess the damages. To our surprise, they came to the house that night which was especially comforting after all that we were going through. The fire department had just left, the home was still filled with smoke, much of our personal belongings weren't recognizable and everything from the ceiling down was water soaked by the firefighters efforts to extinguish the flames and halt further damage. Hardt Construction had to completely rebuild the garage, laundry room, guest rooms, treat for smoke damage, paint the entire house, rebuild some parts of the roof, rewire rooms, repair cement, rebuild walls, install all new doors, windows and the list goes on.... Our number one goal outside of the obvious one of getting the house back to pre-fire condition, was for us to get back home as quickly as possible. We were staying at a hotel until we got the okay that the house was inhabitable. We came home daily to check on mail and take care of  our pets that were living in a detached building on the property. Each day we'd see people from the Hardt's crew hard at work. One thing we noticed daily was that the crew cleaned up all of their equipment and supplies each day. There was never a mess. We were home so very fast considering the amount of damage done....which was less than 3 months. Would have been home sooner if insurance matters hadn't come into play due to the nature/cause of the fire. I can't even begin to describe how happy we were with the results of Hardt Construction Services' work. The rooms that had to be rebuilt looked better than they did prior to the fire. The cabinets, walls, garage, all of it looked wonderful. I was certain that the smoke smell would never come out of the walls either and I've never smelled it, even with my ultra sensitive nose! None of our guests can smell the fire smoke either! We truly have been thoroughly pleased with their work. From start to finish we knew what to expect, communication at its best... they kept us in the loop with where we were at on everything, worked with us to select tile, carpet, paint, fixtures, doors etc. and always gave us so many options. Just the right amount of guidance throughout the entire process as well. We are grateful and to this day continue to get compliments on the quality of the rebuild and restoration each time we have guests over. No detail was overlooked.  Inside and out, from ceiling to floor, our home looks amazing. It truly was a one stop shop experience right down to the interior design once the home was restored.  Their work is truly top notch, they manage their crews very professionally, communication was excellent and we couldn't be happier to be home....We will absolutely recommend Hardt Construction Services again and again.

- Michelle G.

We wanted to have our bathroom remodeled before relatives arrived for Christmas. Paul was able to complete the extensive remodel with time to spare. Paul was very helpful during the design process and we never felt pressured to go one way or the other. He was always prompt and made sure the area was clean when the trades were done for the day. Punch list items were taken care of thoroughly. Paul is committed to ensuring everything was operating properly. He even had to cut into a wall after the fact to remedy a minor plumbing issue.

- Dan R.
Explore Our Solution Center for Helpful Home Builder Articles