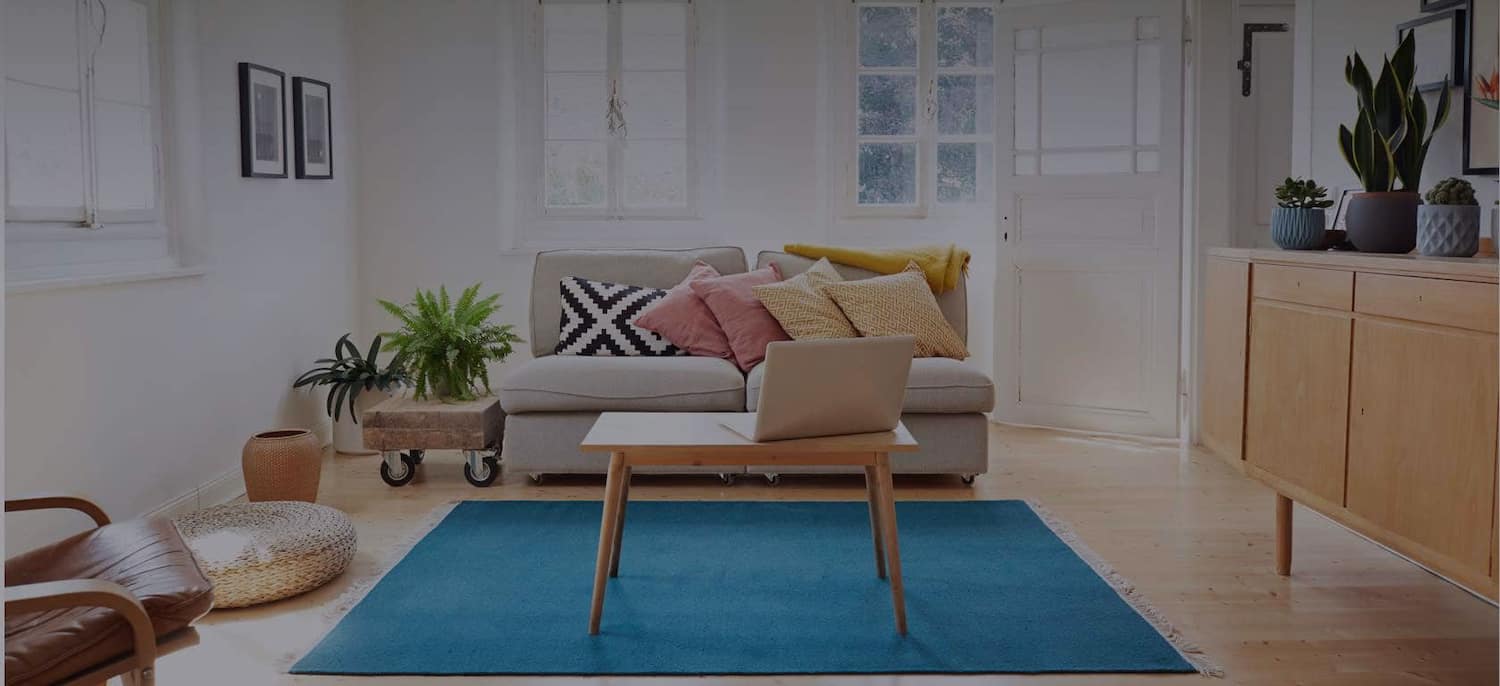 Get matched with top Antique Appraisers in San Jacinto, CA
There are 3 highly-rated local antique appraisers.
Jewelry Appraisers in San Jacinto
Business Description:

Appraisals by a certified expert! GemSecure Jewelry Appraisals (GJA) specializes in jewelry appraising, loose diamond certificates, jewelry and gemstone quality analysis reports. Patrick Davis is a professional independent jewelry appraiser serving clients in the greater Los Angeles area with over 16 years of appraisal experience. Outfitted with state-of-the-art Gemological equipment. Patrick provides accurate appraisals, evaluations and identifications of modern and antique fine jewelry, dia...

Recent Review:

Patrick was/is amazing. Super personable and professional. He took the time to explain everything to us step-by-step. I highly recommend him and we will be back to see him again. Thank you so much for everything 😀

Reviewed by Madeleine E.

Business Description:

We are a national appraisal association of 300 members. We appraise antiques and art. Some members are dealers and gallery owners but all of us are anxious to serve you. Check our websites http://www.newenglandappraisers.org (click) "Find an Appraiser" for names and phone numbers of our members.

Recent Review:

Great! Patricia arrived at my home at appointed time and was very professional .

Reviewed by Dolores C.

Business Description:

Johnson, Inc. (a Numismatics co.), Nationally known, specializes in Coins, Currency, and Gold & Silver bullion items. We have two categories of service: Online Face to Face personalized service or In-Home for Florida residents. Estate acquisitions and trusts is our specialty. Our ONLINE APPRAISAL Service allows your items and our specialty to meet face to face regardless of distance. We back all our services up with your guaranteed satisfaction! Call or schedule your services today!

Recent Review:

VERY pleasant! Jewelry was appraised, check was issued (later deposited and cleared), and hospitality was a plus.

Reviewed by Ed S.

Business Description:

Whether you're selling a diamond engagement ring, your mother's Tiffany jewelry, Your father's Gold & Silver Coin collection, or it's time to sell a Rolex watch you no longer wear, we'll appraise your jewelry for its highest worth, then make you an offer you can't refuse. At Global, we make selling your jewelry, diamonds and gold valuables an honest, private and free experience via free mail-in service via FedEx insured overnight shipping.

Recent Review:

your referral is too far away. I'm in CA. They are in NY

Reviewed by Stacie D.

Business Description:

For 30 years JOHNEVIEVE been a staple of the Southern California art and decor scene. Family owned and operated we pride ourselves in delivering impeccable customer service with minimal disruptions to our clients. We are dependable trustworthy and discreet .

Recent Review:

The best thing about telling the truth is that you don't have to remember anything. Let me recount here the worst estate sale experience ever. After posting a review this company messaged me via Instagram I think, threatening a police report for my illegal presence at the estate sale (admittedly I mistakenly showed up a day early but that story follows). So I said I'd be happy to respond to ANY police report they cared to file. It seems bullying people is their standard operating procedure. Now, they've either deleted or blocked me from their Instagram account and any potential further discussion or comment. I went to an estate sale one day and was confronted by unprofessional behavior and a rude attitude from a woman with extremely poor people skills. She was consistently nasty and unkind though she had two opportunities on two different days to make much better choices. The story: Went to the current June 25-27, 2020 estate sale at 1470 N. Blake, Orange, CA 92867. The woman running the show either hates men or hasn't yet figured out that people with money in their pocket are their bread and butter. Maybe there's a reason this estate sale company who also says that are art installation and white glove delivery experts has no social media links whatsoever on their web site: because if they treat me this way they treat many people this way. What did I do wrong? My first mistake was going to the estate sale a day early. An honest mistake. I didn't know I was off a day. With COVID-19 all days seem to blend together, right? I wandered into the garage occupied by other people in street clothes as well (the whole house was open with unidentified people walking around (I thought they were customers like me). I was talking to them, asking questions, getting a lot of "I don't knows" (no one identified themselves as estate sale company staff, No one asked me to leave, or kindly said the sale starts tomorrow) when this horrid woman comes out and rudely screeches, "please leave. Now!" in a low guttural yet fingernails across the blackboard tone. I looked at her as if to ask, "what?!" seeking understanding only to make eye contact with a face of untamed anger. "Trying to ask what was up I was greeted with the third grating demand to depart the premises, yet I did get in the fact I thought the estate sale was today to which I was told I was the only idiot to misread the dates on estate sales . net. I said I wasn't an idiot, trying to turn this negative situation around I humorously rebutted that I was not yet an idiot: I was a half-wit trying to get promoted to full idiot. She said she liked this and was going to use it again, yet, she completely failed at establishing rapport with her potential end user. Me. I returned to the sale today, and low and behold, rather than chalking my first experience up to a bad day was again greeted by the same acrid woman and her caustic, toxic personality who insisted on telling me the differences between estate sales and garage sales as if that's an excuse for her deplorable inability to relate to a broad spectrum of her customers. (Yes, her prices were on the ridiculously high side). I found two items I wanted but in a fit of fury at the payment table took them from my hands and again told me to leave refusing to engage in any sort of pleasantry of convivial discourse. I've met a lot of people in my day. I've been to many an auction and estate sale coast to coast. Have to say it's a rare bird who treats people like this. I'm a retired strategic management consultant to Chairmen and Board Members as well as Senior C-Suite and key line management executives at the world's most knowledgeable and demanding companies. I spend more money every year on collectibles than this woman's company makes. I've worked with more people in one year than this woman has known in a lifetime and she has a long way to go before gaining proficiency in any face-to-face activity with the public. She obviously doesn't know how to have, or maintain, a great attitude. And she doesn't know where she is or where she is going which always answers the question why am I doing this. That's the part that makes you happy. It's apparent she dislikes what she is doing. She's in the wrong line of work and my advice is two fold. Be nice to people if you want to get the most money from them, and, she's in the wrong line of work-dismissing people with the back of her hand as she couldn't care less. As she turns away I sit in my car and watch her staff staring at her back. They are standing there with body language that looks like they are thinking, "opps, she did it again." And this was just my first experience. Gotta go back to increase my sample size. After all, you never get a second chance to make a first impression, right?! I think Dale Carnegie still holds classes on How to win friends and influence people. And the truth is, all the people that should attend don't think they need it. It doesn't pay to turn potential friends into people who don't like you.

Reviewed by Martin C.

Business Description:

OWNER-OPERATED. NO SUBS. COST IS DETERMINED BY THE JOB. NO TRAVEL CHARGES. NO SERVICE FEES. MAY CONTACT THROUGH EMAIL.

Rating Not Available

Pros who have not yet received a review do not have a rating displayed.

Business Description:

Apparel deals gives clothing bearing trend in the fashion industry and wholesale fashion model, in particular. The company has been consumer dresses the most elegant and casual, and accessories at the most affordable feasible price.

Rating Not Available

Pros who have not yet received a review do not have a rating displayed.

Business Description:

Uncompromising quality and integrity in all of your precious metals purchases and sales. Specializing in gold & silver bullion. Avoid gold and silver retailers selling you their inventory at high premiums! We pay top prices for jewelry, sterling, diamonds and watches! Fisher Precious Metals is a national gold and silver dealer. Listed as a national dealer with the United States Mint, Fisher Precious Metals is a trusted resource for gold and silver coins and bars. Established in 1995, the firm...

Recent Review:

It went great! We found Fisher Precious Metals on Angie's List, and after googling them, we found they had very positive reviews across the web. Although it was a 45 minute drive from our home, we felt it might be worth it, and it was. We made an appointment with John via email, arrived at 11:00, and spent just over an hour in his office. He evaluated the sterling silver set we had to sell and gave us what we felt was a very fair price. He'd given us an estimate on the value of the gold coins via email, and although the price of gold had fluctuated since he'd provided the quote, the final price was very, very close to the initial quote. We were happy to learn that they will also buy jewelry, as I have a few pieces I haven't worn in a very long time. We were very pleased with the entire experience and will definitely return to their company when we have gold or silver to sell, and we're happy to recommend them to our friends. One thing to keep in mind is that sterling silver sets are basically worth the price of the silver itself. We knew that going in, so we were not disappointed and, in fact, the price we received was a little higher than we'd expected.

Reviewed by Laura C.

Rating Not Available

Pros who have not yet received a review do not have a rating displayed.

Business Description:

California Estate Sales and Antique Liquidators We have over 25 years experience nationwide in sales of antiques,art,collectibles,classic cars,automobiles,estate jewelery,sterling silver,rare collections and more. Our staff is knowledgeable,compassionate and courteous. Our team of experienced individuals takes the time to listen to the needs of our clients.Specialists in helping those facing foreclosure,downsizing,relocation,family death,divorce and more.. We will generate top dollar for your...
Explore Our Solution Center for Helpful Jewelry Appraiser Articles
Find Antique Appraisers in
Antique Appraisers in San Jacinto