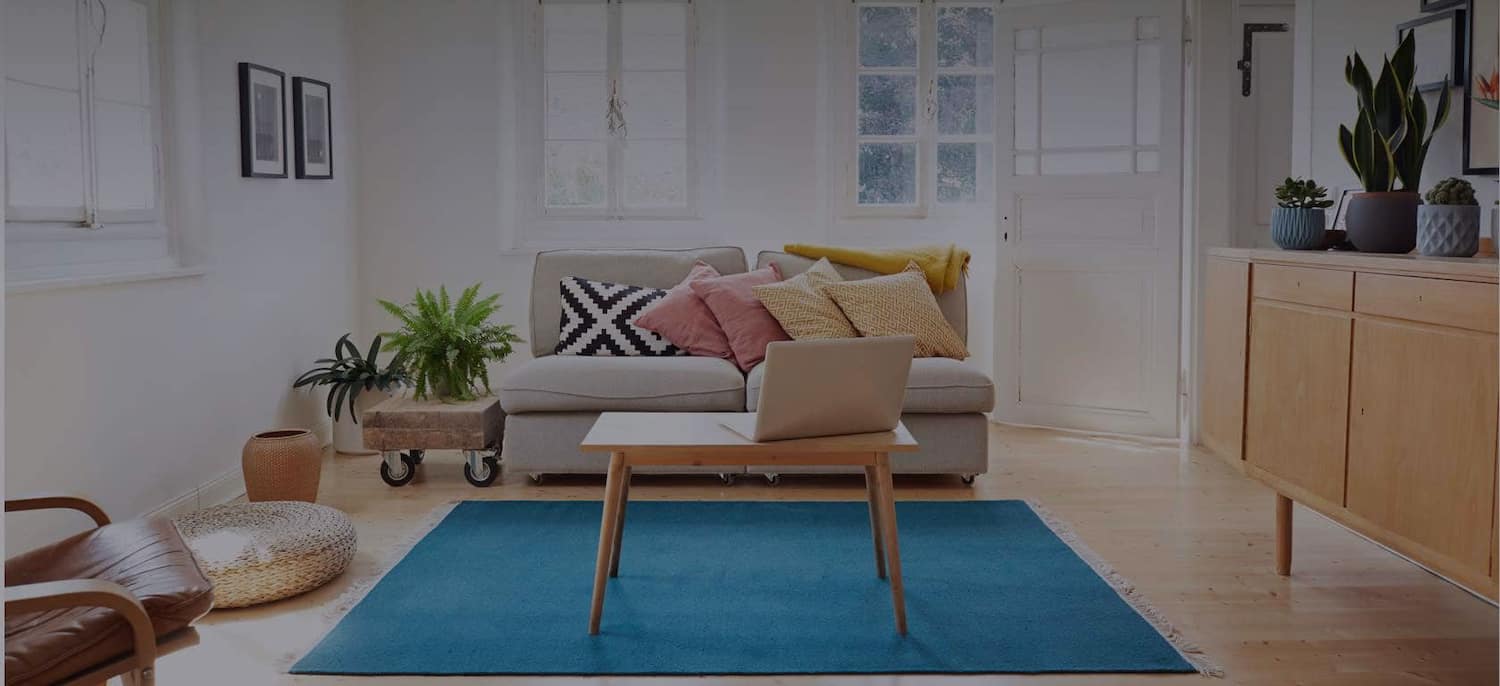 Get matched with top Gutter Cleaners in Red Bluff, CA
There are 4 highly-rated local gutter cleaners.
Recent Gutter Cleaning Reviews in Red Bluff
Casas Roofing did an excellent job on our new roof. It was done in about 4 days and they cleaned up very well. They also painted the underside of the eaves where a repair was done matching the existing paint. Overall it looks fantastic! Highly recommend them - reasonable cost and good work done.

- robert s.

Our 26 year old shingle roofing was past due for replacement. Pacific West Roofing was one of the roofing companies we were considering. I contacted Todd Fischer from Pacific West, and he promptly came out to discuss the project with me. He was very knowledgeable and clearly shared all the latest roofing information with me and told me precisely what the project would entail. The fact that he is very personable, too, helped me to make the decision to go with his company. Because of all the rainy weather we had this spring, they had quite a large backload of projects. They were not able to start for a couple of months, but it turned out to be worth the wait. The crew arrived early in the morning on the starting date. They worked quickly and efficiently even though the temperature was in the triple digits. Because of the extreme heat, they had to quit a little early each day of the project, but they always completely cleaned up around the perimeter of the house before they left. As the project progressed, Todd showed me an area of dry rot and also pointed out some boards that were showing sun damage. He indicated that a couple of boards probably should be replaced now (or very soon) but left it entirely up to me about what to do about that and other areas of possible concern. I, of course, had them repair the area of dry rot and also had them replace the 2 boards that most needed replacing. That added a little to the cost, but it will be worth it in the long run. Roofing replacement is expensive, but because of the extent of the work they did, the quality of their work and the quality of the materials they used, I feel the cost of their service was reasonable and competitive. In addition to the above mentioned services, they also spotlessly cleaned the gutters (which were filled to the brim with decomposed leaves and other 'gunk') and added 3 attic vents to the roof. All in all, we are extremely pleased with Pacific West Roofing and Todd Fischer. The project went very smoothly and exactly as Todd originally presented it to me. I wholeheartedly recommend this company for your roofing needs. I am confident that you, too, will find working with Todd Fischer a pleasure.

- Susan L.

Todd Fischer and his crew were very punctual and professional. On the final day Todd inspected the roof and did any necessary clean up. I was impressed that the owner was involved with the work and not just collecting a check. The work done was beyond my expectations. Thank you Todd and crew.

- Julie C. V.

He arrived right on time. Went right to work. Took a long time as the gutters hadn't been cleaned in many years and we have lots of trees around our yard. Was very pleasant and professional. Rained on him the whole time he was outside and was very cold....he was still very nice.

- Patricia A.

When taking bids for job, Jeremy advised, that considering our property, the gutter guards would not be a good option. We appreciated the honesty, as that cut the price of the job considerably. Another contractor was going to go ahead with gutter guard intallation. Accidently broke a hummer feeder--no big deal. We asked for the gutter debri to be spead around property, but most of it was just dumped in one spot in front yard. We live on a 2 1/2 acre, somewhat rural property, so it was not actually dumped on a front lawn.

- Steve and Bev T.

We had to call twice before making our appointment but it was close to a holiday so we will forgive that! They were here on time and did a great job. The screens took some time but were very well done. We would recommend them to anyone needing work done.

- Diane H.

I have used this company before and will use them again! Everything was done in just the manner described and the owner is very professional and courteous. Highly, highly recommended!

- Judith B.

Todd bid on this job along with five other local roofing companies. His professional demeanor and knowledge stood out among the bidders. It was also clear he was highly regarded by the local roofing suppliers and recently retired peers. What we wanted was a quality roof at a reasonable price. Pacific West Roofing delivered it. Work required complete tear off of old shingles and underlayment, replacing selected wood sheathing, fascia boards, flashing, and above roof vents and pipes, removing old skylights and installing new upgrades skylights, installing new underlayment, and upgraded shingles, cleaning gutters and installing gutter covers. We knew when we bought the home, that selected roof sheathing and fascia boards showed signs of wet and dry rot in places. The old roof and skylights should have been replaced years earlier. So we were expecting bad news once the roof was stripped. Under the bidding process, we asked bidders for estimates on sheathing and skylight replacement. Todd was the only contractor who said he couldn't really provide that information realistically in advance. So that was our only concern going forward. Todd and his crew arrived early every day and worked throughout the day each and every day. Watching them work it was clear everyone knew what they were doing and how to do it efficiently. At the end of each day you could not even tell they were there as they cleaned up everything at the end of each day. Despite what was clearly a hard working crew, they also all had a sense of humor and were friendly and well-mannered throughout the project. They were truly a well knit crew. Once the roof was stripped it was apparent that selected sheathing and fascia boards had to be replaced. The additional cost would take us over budget. Todd provided a solution. He was willing to provide the skylights at cost to help cover the sheathing and fascia work. The day after work was completed, we discovered two minor problems. First, the roofing nails used to hold down the flashing, underlayment, and shingles on the downslope side of each dipping skylight were a bit too long. The nail tips had come through interior ceiling drywall. Instead of just clipping them off, and painting over the remaining ends, which is what most roofers would do, Todd replaced everything on the roof but used shorter nails. Second, the nonreplaced vent and pipes were painted but those on the north section of the roof all began to peel within a few months. Todd is returning to repaint the above this fall at no charge. Whereas the work performed initially might seem expensive, we had a number of requirements that were deemed essential to getting a roof that really lasted for 25-30 years. We used locally manufactured (Malarkey) 30 year shingles (fifteen full followed by 15 prorated) warranty. The latter is a warranty that the manufacturer actually honors, unlike the suto long-term warranties offered by most major national shingle manufacturers, many of whom who are now facing class action lawsuits because of the truly poor quality of their premier shingles. We had shingles attached using five rather than three nails due to high wind conditions that often occur in our area. Also all sheathing and fascia showing wet or dry rot and flashing was replaced. Our upgraded replacement skylights were low E dual pane argon filled self cleaning and are also similarly warrantied against leakage. They were installed in a manner that ensured reduced potential for further reduce. We also installed the number one rated fire-sealed attic intake and exhaust vents on both house and garage given the high fire risk zone we live in. Finally the roof work was done extremely well. Minimally it had to be done to meet local current city building codes, and approved by city inspectors. Actually it was done to a much higher standard of quality because that is the nature of Pacific West Roofing. Upon completion, there are clean sight lines and flat planes throughout, with no dips or bumps, with in valleys looking like the roofing company adds---perfect abutments leading to a laser straight line of sight along the valley bottom from ridge top to gutters. The quality of Pacific West Roofing work is reflected in their warranty on workmanship, which is for ten years. (What roofer does that anymore?) Since we have had the work done, many neighbors and visitors have commented on how beautiful it looks.

- Michael K.
Gutter Cleaning Services in Red Bluff
Explore Our Solution Center for Helpful Gutter Cleaning Service Articles
Gutter Cleaners in Red Bluff