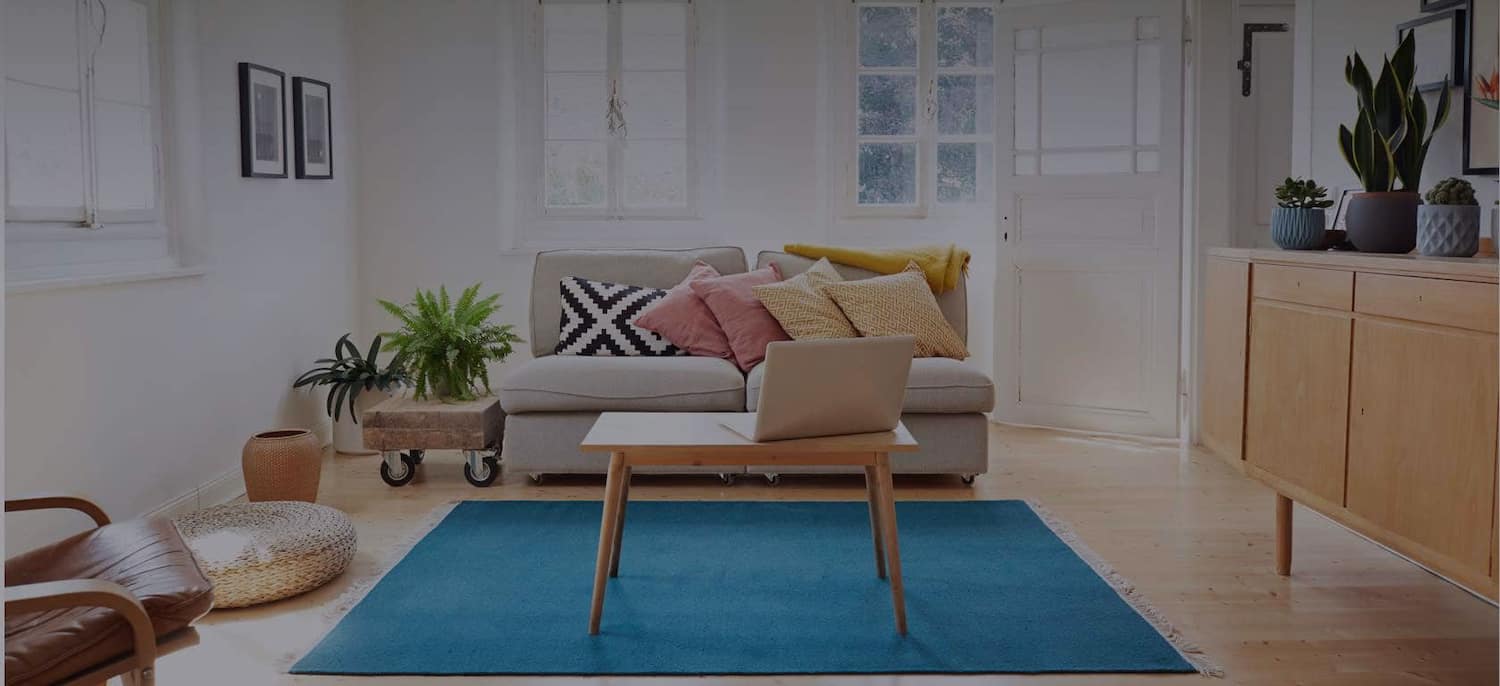 Get matched with top Masonry Contractors in Rancho Cordova, CA
There are 30 highly-rated local masonry contractors.
Recent Masonry Reviews in Rancho Cordova
Lavish Gardens was a pleasure to work with and they were very amenable to revising their proposal for me multiple times as I reprioritized the jobs I wanted to get done first. Mike came out to look over the work and do the original estimate and he was great to work with. He gave me some ideas on what I could do and didn't try to upsell me on things I didn't need. The week before the work started Russell and Ivan came out to walk the job and I felt very comfortable and knew exactly what would be happening. The week of the job they kept me posted on timing, work accomplished, and work left to be done. I never had to ask for updates and when the crew was at my house they worked hard and were very respectful of me and my neighbors. The work was done efficiently and was very well done. They did some extra work that was related to the job because they had the tool there for it and it was such a nice surprise for me. Additionally, they did an excellent job of cleanup and left my property in pristine shape. Specifically, my project included installing a 30 foot + retaining wall as well as installing over a hundred feet of a decomposed granite path. Lavish Gardens was one of the landscape companies I called but they far outshined the other companies in curtesy, responsiveness, and professionalism. I highly recommend Lavish Gardens and I will definitely be calling them for my next landscape project!

- Shannon Q.

Our project came out beautifully! Lavish Gardens Landscaping was amazing to work with: prompt with estimates and contracts, flexible with planning, friendly and professional. They were prompt every day and cleaned up at the end of their work. Our project was finished on time and it is beautiful.

- Annie V.

We love Lavish Gardens! When we first moved into our newly built house in Rocklin, the yard was just dirt and weeds. We met with several other landscaping companies, but Mike at Lavish Gardens was by far the most professional. The work that Mike's company and team did was performed as planned and estimated. The process was stress free and the work was completed on schedule. Mike is very attentive and responsive. He was always available for any questions we had and kept us informed every step of the way. Not to mention, he has a wonderful architect who drew our plans beyond what we could have ever imagined for our backyard. The architect was very helpful in recommending specific plants that, as we requested,were low maintenance and also bright and colorful. They also poured concrete, installed lights, a sprinkler and irrigation system, and a moss rock wall. The result is stunning and beautiful and not something you can get from any other landscaper that we've seen in the area. Lavish Gardens really knows their stuff. For example, we had a sudden drainage issue on a slope due to the home builder, and Lavish Gardens was able to install a drainage system that immediately solved the problem. We are thrilled how our backyard turned out and would definitely recommend Lavish Gardens!

- Brooke L.

Many years ago my husband and I hired Lavish Gardens to put up a small retaining wall and install some flagstones in our back yard. Since we were very happy with the work they did at that time, we called them back when we were ready to do some more extensive work. We needed a 35 year old, wooden deck replaced and we needed to re-design our back yard so that it uses less water. We have always found that the Lavish Gardens staff will listen and work with us. The staff at Lavish Gardens Landscape were all great: From the President/Owner of Lavish Gardens [Michael] to the site supervisor [Ivan ] to the office staff [Michelle] they were all responsive, courteous and personable. We were extremely happy with the final results of this project. The stonework was fabulous and it blended in with the existing hardscape we already had. This project also accomplished our goal of using less water in our backyard and requiring less maintenance. I would not hesitate to recommend Lavish Gardens Landscape to our friends or neighbors.

- Theresa S.

Lavish Gardens did a fabulous job on my front and back landscapes. Erin, the designer, truly listened to what I wanted and designed a beautiful plan. In the front, she incorporated a dry steam creek, lava rock bed, two DG pathways, accent grass with striking plants and lighting. The back has flagstone stepping stones that lead to a DG landing area, matching flagstone patio area for a couch with fire pit all surrounding a kidney shaped center grass with accent lighting. Owner Michael Cole was wonderful to work with. He texted everyday to let me know what was happening that day. Ivan and his crew were incredible. They were courteous, professional, prompt and clean. Work was done on time and I couldn't be happier with my yard. 5 stars!! Would highly recommend

- Suzanne O.

Lavish Gardens did an outstanding job, which far succeeded our expectations. The transformation of our yard is incredible. The entire process was efficient, professional and done in a timely manner. The team was polite, respectful and neat in all respects. We are incredibly pleased and can't wait to have them do more work for us in the future.

- Debbie F.

Their work was amazing! Michael during the quote, Steve the project manager and Ivan his right hand man were so hardworking and dedicated to making our yard look like it came out of a magazine. During this extensive rainy season they kept us informed on timing and what would be coming when. We are so appreciative of the work they did for us! It is beautiful!

- Lisa M.

I used lavish gardens landscape to design and build my backyard. We wanted a pool, hardscape, patio cover, retaining wall, and landscape. Our house is brand new and it was a dirt backyard so we had lots of room to work with and a blank canvas. Mike Cole and his team were so professional and easy to work with. My dream backyard was built in a matter of months. They worked with our budget and answered every question we had promptly. Even my neighbors saw the amazing work they had done for us and used them for there're yard. I'm so happy with the way everything turned out. My yard is beautiful and more then I had imagined it could have been. I recommend this company to everyone I know. We will be calling them again this summer to help us design and build our front yard. Thank you so much Mike and your team for everything!!

- Jacqueline F.

The Bidding: The owner, Michael, called me promptly & was eager to make my dream into a reality, helping me to visualize what we both saw. He checked in with me frequently, both by phone and e-mail to address any questions I had or ask me a preference. He oversaw every phase of the project to ensure that his standards and my expectations were being met. His mindfulness of our deadline was an encouragement. The Design Process: Usually this step is much more protracted than mine was. However, I don't feel I missed one detail or a minute of Steve's time.The designer, Steve, was incredible in his aesthetic sense, yet practical and efficient in coordinating project members to make it happen. He welcomed both my feedback (and design ideas) as well as my knowledge of plants. His excitement & enthusiasm for the project was contagious while watching our vision take shape. Once he knew the kind of plants I liked and the other parameters, he enjoyed having some artistic license to create an esthetically-pleasing space. I felt I was an integral part of the process, not just footing the bill. It's a personal thing for these professionals to have you pleased & enjoying your tranquil yard space they created with you & your needs in mind. The crew: The crew was hard-working, efficient, respectful, talented and neat! Unlike other landscapers & contractors we've hired in the past, Lavish Garden Landscapes actually picked up every mess they made ( which were few). They cleaned as they worked. I found not even a stray leaf once they left for the day. The topsoil and bark hardly seemed to take space in the driveway. It also seemed to disappear w/ a wave of pixie dust. I am so pleased with my amazing yard! I couldn't be happier with Lavish Garden Landscape in their actualization of the dream!Thank you, Michael Cole, Steve and staff

- Lisa Marie G.

Ten years ago we bought a new house and could only afford to install a pool and a small patio. Most of the backyard remained rocks and weeds for eight years. Two years ago we hired a licensed landscaper to finish the yard. He eventually stopped showing up after he had collected most of his money. Little did we know the contract he wrote was vague and benefited him during arbitration. Despite this we were still awarded a few thousand dollars from arbitration; but he never paid us and eventually lost his license. Although we were rid of the weeds and we had some grass and new patio area, most of our yard was still unusable. After this terrible experience we heard about Angie's List and eventually found Mike and Lavish Gardens. We met Mike over a year ago and he provided a free design for us. We couldn't afford to start work last year so we waited till spring and had Mike sit down with us to stream line the project and trim the budget. I found everyone at Lavish Gardens to be polite and professional. Ben designed the plan and listened carefully to our likes and dislikes. When work finally started in July Steve was the project supervisor and our main contact. He kept us well informed on how the job went. He and his crew were very knowledgeable and worked well together. They went more than the extra mile to make sure we were satisfied. It's one thing to have the owner or job supervisor proud of the work they do; but this sums it up best: When the stone sitting walls and patio were being set Miguel, one of the workers, started showing us photos on his smart phone of previous jobs he'd done. He showed us photo after photo of projects they had done. The pride he shown in his work sums up the overall workmanship that everyone at Lavish Gardens has. Our backyard has become not only a place we can use but it's opened up our whole house by giving us wonderful views to look at. With Lavish Gardens I found everything I was looking for: a company that is honest, reliable, and really cares about what they are doing. I only wish I had known about Angie's List 2 years ago.

- Ron L.
Masonry Contractors in Rancho Cordova
Explore Our Solution Center for Helpful Masonry Contractor Articles
Masonry Contractors in Rancho Cordova