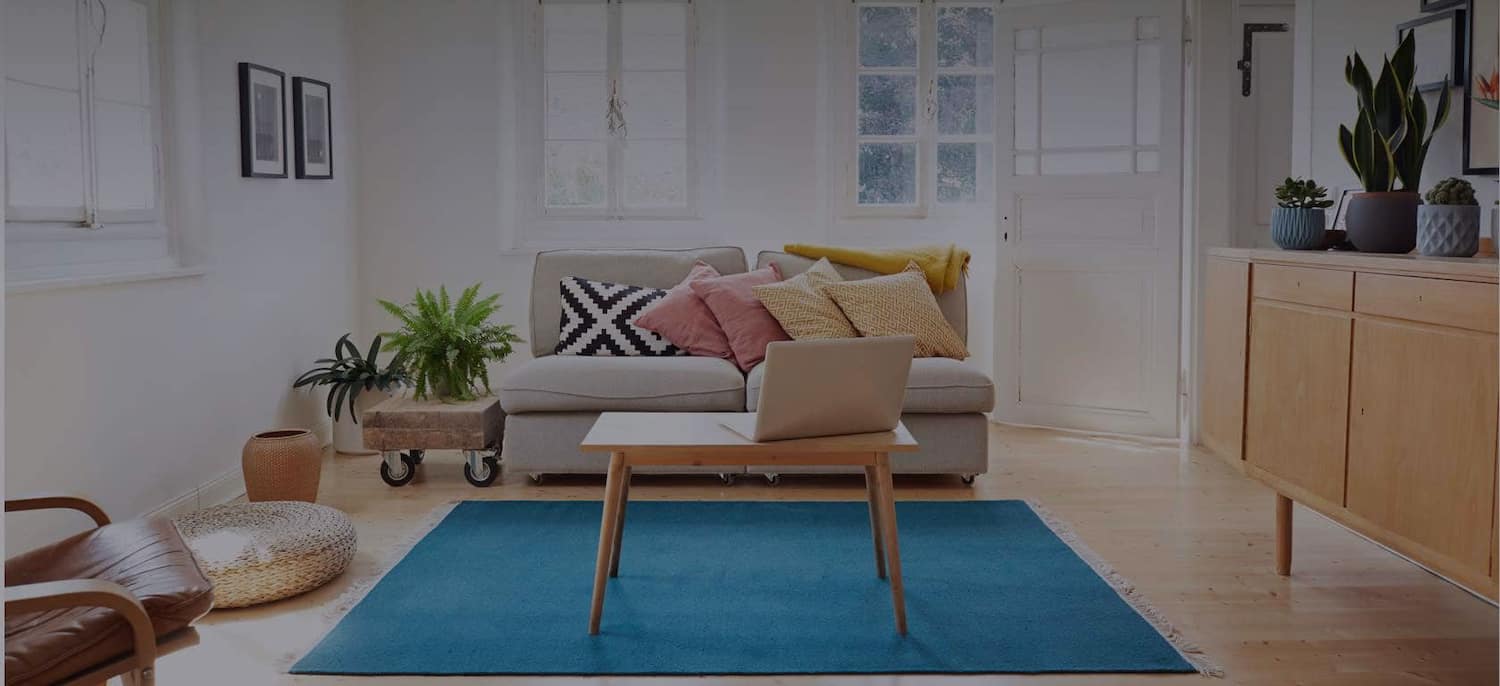 Get matched with top Antique Appraisers in La Jolla, CA
There are 3 highly-rated local antique appraisers.
Recent Jewelry Appraising Reviews in La Jolla
I was once told "if you don't know jewelry you had better know your jeweler". Victor and his wife and family are wonderful people. I always get quality service at a very fair price. The only jeweler I would ever need.

- John S.

Cal Coast Jewelry Appraisers

Kathleen Turner, Cal Coast Jewelry Appraisers, is incredibly professional. She is thorough, knowledgeable, punctual, responsive and certified in her field. She submitted a thorough and professionally prepaid report on her appraisal work for me. Her rates were fair and worth the money. She's a five star appraiser and worth interviewing for the appraisal work you many need.

- Haig A.

Cal Coast Jewelry Appraisers

Kathleen was absolutely incredible. I did not know what to expect or where to start with appraising my ring, which is a unique vintage piece you don't typically find anywhere. I had previously taken my ring a few other places and felt like I wasn't getting an honest or thorough evaluation of my piece. I feel 100% CONFIDENT that Kathleen has given me the best possible appraisal that I could have asked for. I would recommend her to anyone and will only go back to her in the future.

- Selena C.

I have known Victor and his work for years and have gone to him both for jewelry repair and purchases. He has a very warm and gentle personality and is able to tune in to what it is that you are asking for right away. He has no hesitation about attempting any repair but is also honest about possible outcomes. His prices are always fair and I have never felt taken advantage of. I have also never felt the slightest qualms about leaving a piece of jewelry there for fear he'll switch the stone or perform any other despicable act, as I have heard that other local jewelers have done. I trust him completely to do what he says he will, honestly, for the best price and in a timely fashion. His reputation in the neighborhood also reflects this. All in all, this appraisal experience was no different than any other of my transactions with him and it was a pleasure to have the whole experience go so smoothly and come out so well. (I might add that I was kind of difficult in leaving things with him.

- JOAN H.

Mulloy's Fine Jewelry is a family owned business and the son does appraisals. He had to go through a bunch of old jewelry and he knew exactly what they were, he told me what they were, he told me that he was interested in the silver jewelry. He was very knowledgeable, very personable, he was alert and knew his business. He just told me that if I didn't want the jewelry, I could give it to someone else in the family because it is old family stuff, he said I could use it for different stuff, he showed me old different bracelets and said these are the kind of things that make rings and he said that jewelry was made for just one purpose and that was to wear it and so he said I should hand it out to everybody and get people to wear it. I thought that was a great way of looking at it and so I took it and handed it out to our daughters and nieces and so forth. I had a couple pieces that I knew were slightly valuable and I took them to him for the appraisal and he said that he wanted me to understand that the appraisal was only for the actual value of the metal and gems, he had my grandmother's wedding ring and he told me that it was from before the turn of the century and that it was a very old piece. It was a classic collectors piece and that it had more value than the appraisal would say because he could not appraise the value of something vintage. I was very impressed with that. He was very informative, I got a written appraisal which I could use for insurance and that was wonderful and it was fine and very official looking and the ring had been cleaned, I was not expecting that. I have had jewelry repaired as well, they give estimates depending on the work and their estimates are very fair. They have a guy there who does jewelry repairs. I had my grandmothers old watch and he said that it wasn't worth repairing and he said that if I wanted to wear the watch, I should gut it and put new equipment in it and it will give me the time. He told me that it was worth it because it was sterling silver that was engraved and that it was quite a lovely watch and so we did it. The prices were reasonable. Their workmanship is good. The people there are just over the top nice. I like their product more than most jewelry shops that I walk in. They have a lot of vintage pieces and I like just to walk in there to look. I like them and I will use them over and over again. They took my grandmother's old pearl necklace which was broken and it was too tight and I wanted it longer and they actually matched the pearls and reknotted and restrung it. He told me before he started that the value of the pearls and the strings would be only for the repair and he asked me if I really wanted to pay that kind of money. They did a fabulous job and now I can wear my grandmother's pearls even when there were pearls missing and it is not easy to match pearls and the quality. It was expensive but I some things are expensive and some are very reasonable. The quality of their work is very good, whatever you get is in pristine condition. They told me that it would be ready on a certain day and they called me that morning and asked me to pick it up.

- Wendy L.

Ipenema Watch & Jewlery Repair

TOOK SEVERAL PIECES OF JEWELRY IN TO CLEAN, I HAD ONE REPAIR AND HAD THEM DO AN APPRAISAL ON 2 RINGS. THE WORK WAS DONE IN A TIMELY MANNER AND WITH GOOD WORKMANSHIP. I WAS PLEASED ON THE PIECE THAT WAS REPAIRED, YOU CANT EVEN TELL THAT IT HAD BEEN BROKEN.

- JOHN S.

A Change Of Seasons Estate Sale Services

Susan Copeland of A Change of Seasons was professional, friendly and a pleasure to work with. After having interviewed 3 other estate sale firms, it was a no-brainer choosing A Change of Seasons. ...a very easy choice. Not to bad mouth the others that I interviewed but the general feeling that I got afterwards was not exactly a comfortable one. As the potential customer, I was required to put my complete trust in the person(s) who were going to do the sale. This requires (on the part of the estate sale people) a great deal of confidence building. It didn't work out that way with me, however. One company came in and only seemed interested in what items within the home that had any value -- for them, of course. The other came in with an attitude that they knew everything there was to know about all the furnishings and nic-naks in the home, leaving an impression that I really didn't know much of anything, "...leave it to me and everything will be okay..." Blah, blah, blah. After interviewing Susan, with A Change of Seasons, I felt like there was respect. She didn't come off as a know-it-all but she made me feel like my mom's home was very important and everything would be handled with respect and care. I really appreciated the way she did business. Needless to say, trusting my male intuition worked out very well with Susan Copeland and A Change of Seasons. The trust factor was established long before the actual estate sale took place. The estate sale took place, as promised, right on schedule with no hitches. I had to be out of town during the sale but that wasn't a problem. I was reassured by Susan that all would go well. It did go well! I am very pleased with the results. I would highly recommend A Change of Seasons. They are very good at what they do. And, if you want to feel comfortable during a rough time (at best), you will have no worries with this organization. They are really great! Thanks again, Susan.

- Ron G.

Novotny Appraisal Services

He was efficient and quite knowledgeable about most of the items in the house. Those things that he did not have direct knowledge of, he quickly found and referenced their value through his access to Internet databases. I would DEFINITELY use him in the future. His services were provided on an hourly basis and he made every effort to complete the appraisal as quickly, professionally and accurately as possible.

- Sharon S.

Excellent, and very fast, was done in one day, and they are courteous, fair and took more things in for repairs that I dug out of my treasure chest.

- Patrick M.

He is excellent and he is the nicest guy ever. It is a family business and he bends over backwards for you and really helps you out as much as he can.

- Margaret M.
Jewelry Appraisers in La Jolla
Business Description:

We are a national appraisal association of 300 members. We appraise antiques and art. Some members are dealers and gallery owners but all of us are anxious to serve you. Check our websites http://www.newenglandappraisers.org (click) "Find an Appraiser" for names and phone numbers of our members.

Recent Review:

Great! Patricia arrived at my home at appointed time and was very professional .

Reviewed by Dolores C.

Business Description:

We are a Family owned Jewelry store in the heart of Carmel Valley. Victor is a master Jeweler with high credentials from GIA, Swest Mfg. Stuller settings and he has been around La Jolla and north county for over 25 years. we service all San Diego and other neighboring states. all Jewelry repairs, watch batteries, custom designs and in house custom designed jewelry made by the Jeweler himself and his personal jewelry line called Vicotero.

Recent Review:

I was once told "if you don't know jewelry you had better know your jeweler". Victor and his wife and family are wonderful people. I always get quality service at a very fair price. The only jeweler I would ever need.

Reviewed by John S.

Business Description:

Johnson, Inc. (a Numismatics co.), Nationally known, specializes in Coins, Currency, and Gold & Silver bullion items. We have two categories of service: Online Face to Face personalized service or In-Home for Florida residents. Estate acquisitions and trusts is our specialty. Our ONLINE APPRAISAL Service allows your items and our specialty to meet face to face regardless of distance. We back all our services up with your guaranteed satisfaction! Call or schedule your services today!

Recent Review:

VERY pleasant! Jewelry was appraised, check was issued (later deposited and cleared), and hospitality was a plus.

Reviewed by Ed S.

Business Description:

Whether you're selling a diamond engagement ring, your mother's Tiffany jewelry, Your father's Gold & Silver Coin collection, or it's time to sell a Rolex watch you no longer wear, we'll appraise your jewelry for its highest worth, then make you an offer you can't refuse. At Global, we make selling your jewelry, diamonds and gold valuables an honest, private and free experience via free mail-in service via FedEx insured overnight shipping.

Recent Review:

your referral is too far away. I'm in CA. They are in NY

Reviewed by Stacie D.

Recent Review:

Horrible service ... took my eyeglass frames in to repair a metal hinge. When I picked them up, my nice black frames were damaged..chipped and melted on the front of them. The District manager only offered a $10 refund, saying that this is ok cause they fixed the broken hinge.she refused to give me her boss information and told me if I kept talking she'd call security. Even her employee apologized agreeing this was not ok, but there's nothing she can do. Finally, they did refund the $58 but refuse to replace my now visibly damaged frames. I will be filling more complaints and getting ahold of fast fix Corp until they replace the frames they ruined.

Reviewed by Nicole R.

Rating Not Available

Pros who have not yet received a review do not have a rating displayed.

Business Description:

Rating Not Available

Pros who have not yet received a review do not have a rating displayed.

Business Description:

We appraise personal property with a focus on fine art, antiques and collectibles.

Rating Not Available

Pros who have not yet received a review do not have a rating displayed.

Business Description:

4-5 Employees including owner Free Estimates on value of your items Highest prices paid in San Diego San Diego Buying Group buys gold, silver, platinum, diamonds, watches and More. We have a highly trained staff and over 65 years of combined experience in the jewelry industry. Each of our locations offers a private and secure setting in which we can honestly evaluate your items and offer you the highest price possible. We treat every guest with respect and keep every transaction confide...

Rating Not Available

Pros who have not yet received a review do not have a rating displayed.

Business Description:

For over 10 years our customers have been and are our priority. We pride ourselves as being the leading pawn shop in San Diego, serving the financial needs of the community through pawning, buying, selling, and trading. CashCo Pawn is managed by two brothers who believe strongly in doing business with integrity, passion, and knowledge. All CashCo employees are trained thoroughly to obtain the education necessary to continue helping and giving their customers more than the best. The experienc...

Rating Not Available

Pros who have not yet received a review do not have a rating displayed.

Business Description:

Enhancery Jewelers features beautiful diamond and gemstone jewelry, engagement and wedding rings, fine watches, custom jewelry design, redesign of existing jewelry, estate jewelry,
Explore Our Solution Center for Helpful Jewelry Appraiser Articles
Antique Appraisers in La Jolla