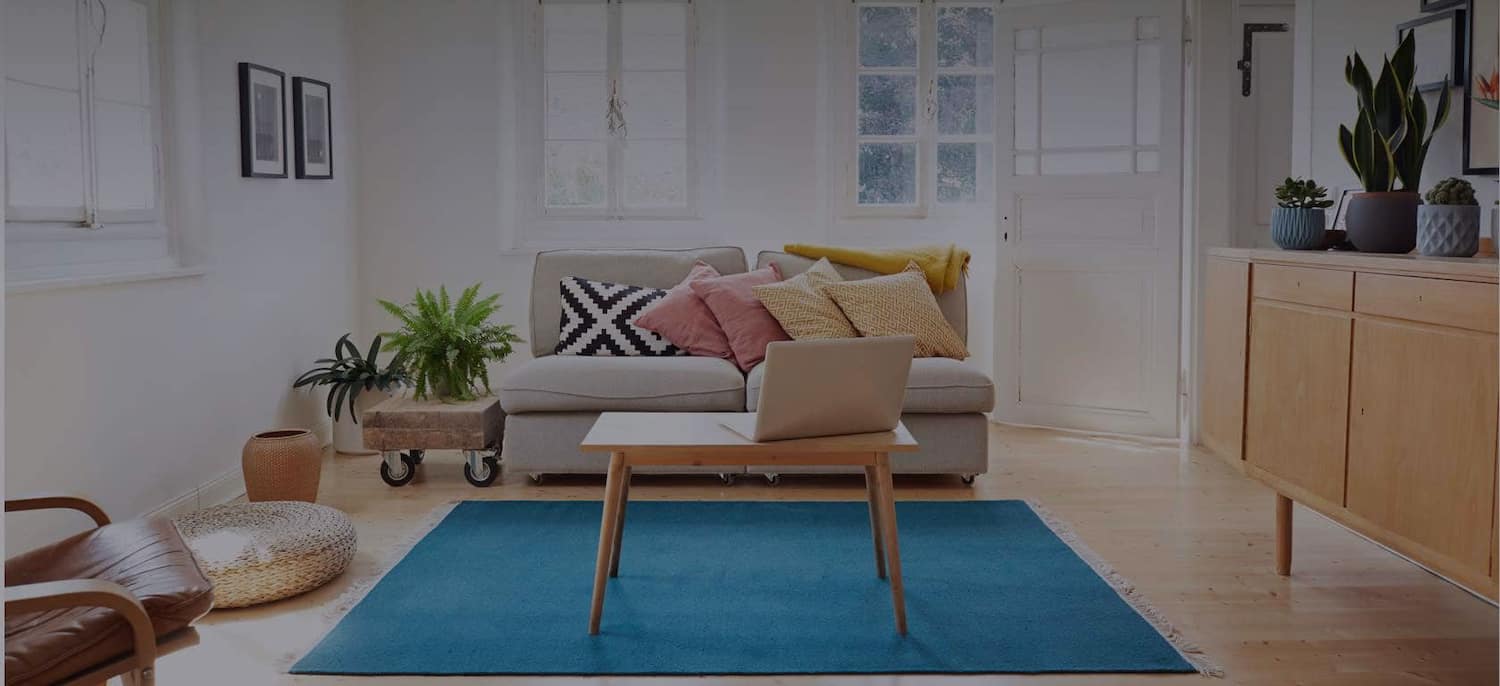 Get matched with top Antique Appraisers in Cool, CA
There are 2 highly-rated local antique appraisers.
Recent Jewelry Appraising Reviews in Cool
Burns Estate Liquidator LLC

If there was an A++++ rating I would be giving it! Susanne Burns was referred to me by my father's jeweler Sid Curtis. My sister and I are so beyond grateful for this introduction. My father passed away in April of this year and we were so overwhelmed by everything in his house. From the minute we first spoke, I immediately knew I had found the perfect person to help us through this process. She was so honest, professional, thorough, and all while being sensitive to the emotional struggle my sister and I were going through after having lost our father. Not only did she coach us through the process of going through everything in our father's home, but she prepared us for emotional ups and downs of each stage of the process throughout the setup and finalization of the estate sale. Susanne and Emily followed through on everything we discussed with no detail left out. They helped turn a very overwhelming endeavor into a seamless and cathartic process by which we were able to properly say good-bye to the contents of our father's home, while keeping the things that are/were most sentimentally important to us, as we prepared to sell the house. And there is no way we would be ready to sell the home had we not met Susanne and Emily. I cannot emphasize enough, if you are in need of an estate sale, Burns Estate Liquidators are hands down the one and only phone call you need to make. Thank you Thank you Thank you!🙏☺️

- Michael G.

Burns Estate Liquidator LLC

It was a daunting task, my mother's victorian 3 story house of clutter, hoarding, antiques, memories...you name it. Susanne and Gary and their team were professional, efficient, knowledgeable and kind. They provided accounting and documentation throughout the process and explained procedures. Susanne was able to encourage me to keep the memories of things I didn't need and let them go which was difficult for me to do after my mom passed away. They had items appraised and contacted potential buyers for items to presale, provided advertising for the estate sale weekend and basically took care of everything! I would hire them again in a heart beat! Many thanks!!!

- Sharla H.

Burns Estate Liquidator LLC

My family and I interviewed multiple companies when it came time to liquidate our parent's home. Susanne Burns and her team exemplified professionalism from her initial presentation, walk-through and assessment through the end of the sale. She explained every step of the process and even offered up questions for us to ask competitors to ensure that we chose a reputable firm. Our parents had 45 years of accumulated antiques, collectibles and specialty items requiring a great deal of research. The Burns team had the knowledge, experience and expertise to accurately appraise our belongings and assign appropriate values. The event was very well run, organized and well-advertised. Selling a loved one's possessions is an emotional time and the Burns team was so respectful, considerate and caring of our family heirlooms and prized possessions. They did an amazing job of cleaning and staging the home, leading to a very successful sale. They were also very security conscious. They arranged for a charity and hauling service to remove unsold items thus leaving the house empty, clean and ready to put on the market. It was a tremendous relief to be able to put this daunting task into the hands of a this very trustworthy company. Our sincere thanks to Burns Estate Liquidator for the success of our estate sale. --The McCarthys

- Marlene M.

The work went extremely well! Chris Newman and his team are exceptionally reliable and easy to work with. Highly recommended.

- Glen B.

Burns Estate Liquidator LLC

We wholeheartedly endorse Burns Estate Liquidators. Susanne Burns is a consummate professional who is also a joy to work with. We recognized and valued her expertise in appraisals, patience, fairness, advisement and transparency throughout the transaction. She packed up all of the outgoing items with extreme care and efficiency and even hauled numerous charity items to a local charity for us, returning to us a donation receipt. Highly responsive to the urgency of our situation, Susanne liquidated our home immediately after we'd spoken. She was "on the job" the very next day! At the end of a long and exhausting day of packing, Susanne patiently appraised my jewelry and paid fairly for that too. We could not imagine better service than that which we experienced with Burns Estate Liquidators.

- Pamela K.

Burns Estate Liquidator LLC

It went great! Even taking 50%, they got us more money than we would have received if we had kept 100% of a one day garage sale. Plus, we didn't lift a finger. They are professional, knowledgeable, hard-working... and very nice people. I highly recommend Burns Estate Liquidator.

- Kelly B.

Kenny G & Company Fine Jewelers

We had been to other jewelry stores that we just expect to get ripped off at. Kenny G and Company was great though! They were very knowledgeable about our gold. They explained everything and gave us very fair prices. It felt that they really bent over backwards for us.

- Gaylene L.

Burns Estate Liquidator LLC

The process went extremely well. The Burns team were very professional, the house was staged in a manner that was inviting, and the actual sale process was very well organized. The Burns team knows the business, and was sensitive to the customer and the liquidation process, since this can be an emotional aspect in parting with sentimental items etc.

- John A.

KENNY G & COMPANY FINE JEWELERS

THEY HAVE PROVIDED A HIGH QUALITY PRODUCT. THEIR CUSTOMER SERVICE IS EXCELLENT. THEY HAVE HELPED US DESIGN OUR OWN JEWELRY. THEY HAVE COMPLIMENTARY CLEANING AND REPAIR.

- BRIAN L.

Burns Estate Liquidator LLC

My husband (Bill) and I hired Susanne & Erika Burns from Burns Estate Liquidators to help us downsize from 3,500 square feet to 2,000. We were downsizing for retirement. Every inch of our home was decorated with high-end decorator furniture and objects of art. To say this was an emotional and stressful time in our lives would be an understatement. But Susanne and Erika were (are) the epitome of grace and professionalism. From the first meeting through the end of the liquidation we felt comfortable, supported and 100% sure that we were making the right decision— not only to downsize, but also to hire Susanne & Erika. I can't tell you in this review the peace of mind they brought to this transitional time in our lives. It is with pleasure and without a moment's hesitation that Bill and I recommend Susanne & ErikaBurns. One other item of note. Our liquidation was a smashing success. The amount of money we garnered exceeded our expectations by thousands of dollars.

- William K.
Jewelry Appraisers in Cool
Business Description:

If you are looking to downsize, simplify or have experienced the unexpected, we are here to help. Our goal is to help you reduce, recycle or reclaim a home. Contact us for an appointment at your convenience. Our company provides a full service liquidation including buying and selling of all precious metals. We are vetted with the Department of Justice and hold both a General Business License and Special Business License.

Recent Review:

If there was an A++++ rating I would be giving it! Susanne Burns was referred to me by my father's jeweler Sid Curtis. My sister and I are so beyond grateful for this introduction. My father passed away in April of this year and we were so overwhelmed by everything in his house. From the minute we first spoke, I immediately knew I had found the perfect person to help us through this process. She was so honest, professional, thorough, and all while being sensitive to the emotional struggle my sister and I were going through after having lost our father. Not only did she coach us through the process of going through everything in our father's home, but she prepared us for emotional ups and downs of each stage of the process throughout the setup and finalization of the estate sale. Susanne and Emily followed through on everything we discussed with no detail left out. They helped turn a very overwhelming endeavor into a seamless and cathartic process by which we were able to properly say good-bye to the contents of our father's home, while keeping the things that are/were most sentimentally important to us, as we prepared to sell the house. And there is no way we would be ready to sell the home had we not met Susanne and Emily. I cannot emphasize enough, if you are in need of an estate sale, Burns Estate Liquidators are hands down the one and only phone call you need to make. Thank you Thank you Thank you!🙏☺️

Reviewed by Michael G.

Business Description:

We are a national appraisal association of 300 members. We appraise antiques and art. Some members are dealers and gallery owners but all of us are anxious to serve you. Check our websites http://www.newenglandappraisers.org (click) "Find an Appraiser" for names and phone numbers of our members.

Recent Review:

Great! Patricia arrived at my home at appointed time and was very professional .

Reviewed by Dolores C.

Business Description:

Johnson, Inc. (a Numismatics co.), Nationally known, specializes in Coins, Currency, and Gold & Silver bullion items. We have two categories of service: Online Face to Face personalized service or In-Home for Florida residents. Estate acquisitions and trusts is our specialty. Our ONLINE APPRAISAL Service allows your items and our specialty to meet face to face regardless of distance. We back all our services up with your guaranteed satisfaction! Call or schedule your services today!

Recent Review:

VERY pleasant! Jewelry was appraised, check was issued (later deposited and cleared), and hospitality was a plus.

Reviewed by Ed S.

Business Description:

Whether you're selling a diamond engagement ring, your mother's Tiffany jewelry, Your father's Gold & Silver Coin collection, or it's time to sell a Rolex watch you no longer wear, we'll appraise your jewelry for its highest worth, then make you an offer you can't refuse. At Global, we make selling your jewelry, diamonds and gold valuables an honest, private and free experience via free mail-in service via FedEx insured overnight shipping.

Recent Review:

your referral is too far away. I'm in CA. They are in NY

Reviewed by Stacie D.

Business Description:

ADDTIONAL ADDRESS: 2580 FAIR OAKS BLVD SACRAMENTO, CA 95825. ADDTIONAL PHONE NUMBER: 9164877853.

Business Description:

Uncompromising quality and integrity in all of your precious metals purchases and sales. Specializing in gold & silver bullion. Avoid gold and silver retailers selling you their inventory at high premiums! We pay top prices for jewelry, sterling, diamonds and watches! Fisher Precious Metals is a national gold and silver dealer. Listed as a national dealer with the United States Mint, Fisher Precious Metals is a trusted resource for gold and silver coins and bars. Established in 1995, the firm...

Recent Review:

It went great! We found Fisher Precious Metals on Angie's List, and after googling them, we found they had very positive reviews across the web. Although it was a 45 minute drive from our home, we felt it might be worth it, and it was. We made an appointment with John via email, arrived at 11:00, and spent just over an hour in his office. He evaluated the sterling silver set we had to sell and gave us what we felt was a very fair price. He'd given us an estimate on the value of the gold coins via email, and although the price of gold had fluctuated since he'd provided the quote, the final price was very, very close to the initial quote. We were happy to learn that they will also buy jewelry, as I have a few pieces I haven't worn in a very long time. We were very pleased with the entire experience and will definitely return to their company when we have gold or silver to sell, and we're happy to recommend them to our friends. One thing to keep in mind is that sterling silver sets are basically worth the price of the silver itself. We knew that going in, so we were not disappointed and, in fact, the price we received was a little higher than we'd expected.

Reviewed by Laura C.

Business Description:

We are a Federal Firearms Dealer in California and Nevada. We will help you find the firearm that fits your needs, your hands and your skill level. We customize handguns with custom Cerakote ceramic finishes, trigger jobs, sight upgrades, grip stippling/texturing and more. With 40 year roots in auto racing, we specialize in late model Corvette and Camaro performance. Superchargers, suspension upgrades, performance enhancements, maintenance and repairs.

Rating Not Available

Pros who have not yet received a review do not have a rating displayed.

Business Description:

Serving the Sacramento, Northern California area Liquidation Exchange provides value to our client Partners through Estate, Business, Downsizing & Moving sale Services. May it be the Death of a loved one, Retirement, Moving, downsizing due to an unexpected life event, Let us help you make it easier. A Liquidation Exchange Sale is the most unique buying experience in the industry. We're a fully legal insured Company & Employer. We desire to provide the highest quality experience with well t...

Business Description:

Kenny G & Company Fine Jewelers opened our doors in November 1997. Born and raised in Sacramento, California, Kenny & JoAnne Gordon have been servicing your jewelry needs and providing a unique family style approach to all our valued customers and employee's.

Recent Review:

I had been looking around for a wedding band, as my engagement ring was not a set. In looking at other stores, even though my engagement ring is set in white gold, platinum was suggested because it wouldn't tarnish.
I had my engagement ring sized by this store (the Elk Grove location), and I told them that I wanted to explore a ring in platinum with a good clarity and a low-level of inclusions.
Max, the person we worked with, suggested that I go with white gold, and that I go with a diamond that has some inclusions under magnification, but none under the naked eye. Rather than charge me as much as possible, he was honest.
He was also very fair in the pricing. The ring was appraised for more than $800 more than what I paid for it.
I couldn't have had a better experience. Additionally, Max invited me into the store to look at the setting and the diamonds separately in order to make sure I was satisfied.


Reviewed by Sharon G.

Rating Not Available

Pros who have not yet received a review do not have a rating displayed.

Business Description:

We are a coin, precious metals, tokens, medals, paper currency, and all small collectibles shop and have been in business over 40 Years. We strive to provide excellent customer service in the fields we work in and we are very strong competitive payers when it comes to buying coins, bullion, and anything old and collectible
Explore Our Solution Center for Helpful Jewelry Appraiser Articles
Antique Appraisers in Cool