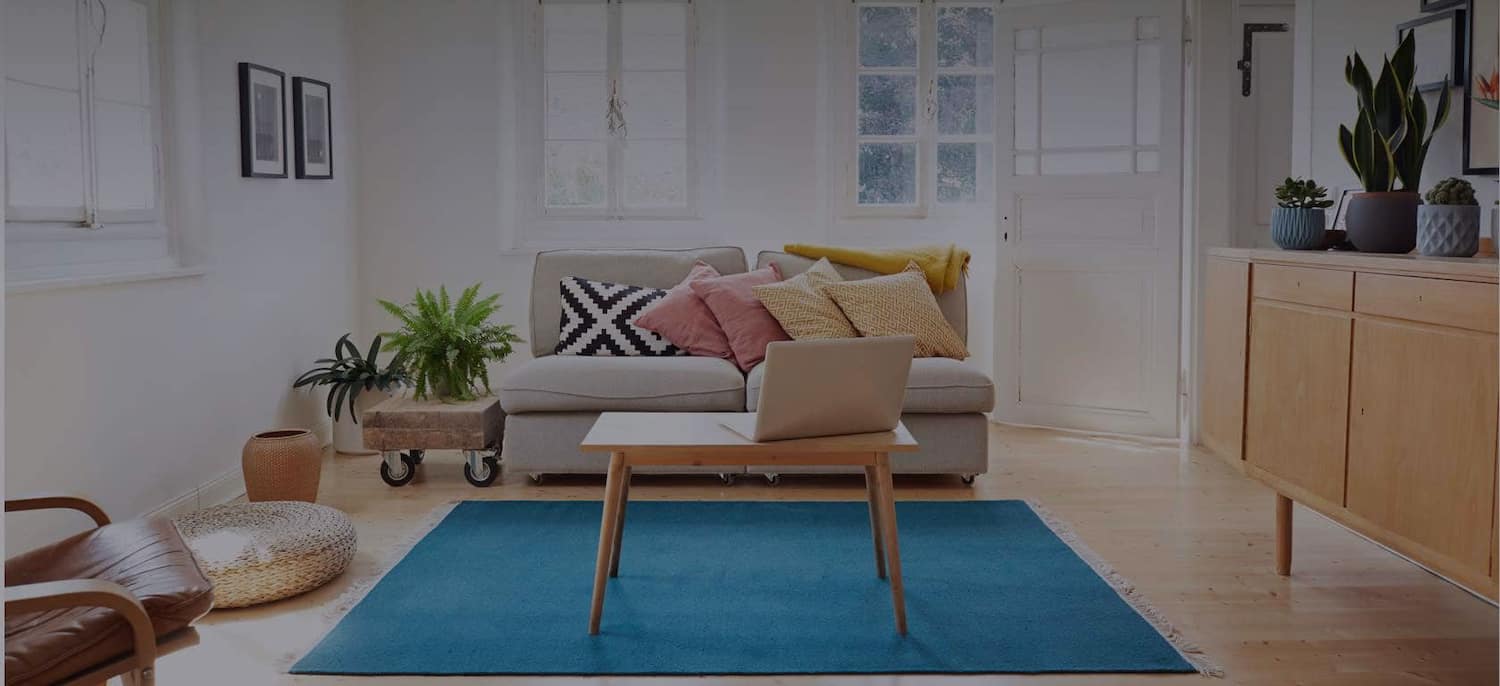 Get matched with top Glass Repair Shops in Camp Pendleton, CA
There are 17 highly-rated local glass repair shops.
Recent Glass Repair Reviews in Camp Pendleton
Stellar Home Improvements

It went fantastically. Mike not only did what was wanted, he was able to offer several options on things I didn't know could be safely done. Expanded my bathroom, really made it shine with all the modern updates. I will absolutely be hiring him again for further related projects.

- richard m.

Integrity Home Improvements Inc

We think it went VERY WELL... Overall we are completely satisfied and highly recommend Ryan, his foreman Jesus and the entire team! - Everyone was completely respectful of us (and we were there all the time- almost every day!) -We saw a real team effort and respect among themselves. Good humored guys! -We totally appreciated the fact that if we had any concerns we were listened to and responded to quickly and professionally. -Ryan has built a loyal team (many have been with him for years).. which we believe says A LOT for his leadership. - We heard about Ryan through our friends who had used him for their remodel and we will absolutely recommend him to others!!

- Linda H.

Dreamstyle Remodeling of San Diego

I contacted Dreamstyle to replace the old tub/shower in my bathroom and they absolutely did not disappoint. During my initial consultation with Zelanne Mullins, she ran through the entire process from start to finish, I selected all of the materials and fixtures I wanted and she was able to price out an exact quote right there on the spot. Notably, this was significantly cheaper than I had been quoted in the past. My project manager, Sean Baldwin, then came to do a follow-up inspection where he took all of the measurements and confirmed precisely what I wanted--he was in and out very quickly and the efficiency was appreciated. The two installers, Maximillian and Pedro, showed up on time both days (it only took two days!) and worked diligently the entire time to make sure this got done as soon as possible. They were both professional, personable and kept me apprised of what was happening during the process. Now, having used the new tub/shower multiple times, it's clear they did a wonderful job that is now leaps and bounds above my old tub/shower. I highly recommend Dreamstyle and all of the individuals mentioned above--thank you for a job well done (and for not giving me construction nightmares)!

- Chris H.

Dreamstyle Remodeling of San Diego

Ciaran McKenna and Derek McKenna are THE two guys you want doing any remodeling or repairs on your home if you live in the San Diego County area! Or elsewhere if you can get them. ;-) Between the two of them, they they possess the knowledge to do all maner of work and repairs. I haven't found anything yet they can't do! And Ciaran's attention to detail and caring about doing a really good job, and their fast pace and ability to keep it going all day, make for the best duo I have run into in my entire life. And I'm an OCD perfectionist.

- Rob P.

Dreamstyle Remodeling of San Diego

My husband and I decided to finally re-do our bathroom showers and bathtubs after many years of living in our home. I saw an ad on Facebook for Dreamstyle Remodeling and the discount they were offering for signing up before Thanksgiving. I decided to inquire with the company and immediately after putting in my interest, I recevied a phone call from one of the friendly staff asking me if I wanted to get a free estimate. I was pleasentatly surprised at how fast they responded and was able to schedule an estimate later that week. Our sales person came and gave us a thorough explanation of the estimate for our bathrooms. He was nice but very long winded and talked a little too much. The meeting took almost 3 hours - I get he was trying to sell us something but we were already on board, just needed the cost. We decided to move ahead because of the free 1 year financing option. Mack and Dustin were the two installers who came to do both our guest and main bathrooms. They were super professional and did a great and thorough job with both of our bathrooms. They came exactly on time every single day and worked until their job was done. Each bathroom took about a day and half to do. They were so quick and efficient. We would highly recommend anyone needing to do any bathroom remodels to Dreamstyle. We are very happy with our new bathrooms!

- Paula H.

Dreamstyle Remodeling of San Diego

Eduardo, Carlos & Javier are the team that completed the replacement and installation of 2 sliding glass doors with interior blinds and a bathroom window. Eduardo & Carlos did the installation & Javier did the refinishing work. We received a rundown of how & when the job would be completed. Not only was the work performed by these gentlemen top notch, they went out of their way to ensure that our home was protected from any dust etc by creating a barrier inside during the demolition portion. They patched the crumbling stucco at the bottom of the doors & removed & patched the holes from hardware that was above the doors but that didn't directly affect the installation. The interior paint colors were matched by Eduardo & Carlos, then Javier touched up the areas of our interior along with the final painting for the doors I highly recommend Dreamstyle Remodeling and their work crew.

- Suzanne T.

Remodel Works Bath & Kitchen

We love Remodel Works! After discovering harmful mold and mold byproducts in our home, we had to have many areas (namely the kitchen and 2 bathrooms) torn out. Needless to say we were completely shocked at the level of repair needed. Enter John DeLuca, designer du jour. He helped my mom design the kitchen of her dreams, as well as update the master and guest bathrooms which had been torn down to studs. John was always available for a phone call or text with any questions, even to help us choose paint colors outside of the areas he designed. The construction is still in process, but Lance has been amazing and everything is coming together beautifully. He has kept us updated each step of the way, and has a very calming demeanor (which is always appreciated during construction projects!). Brett has been great as well, always working hard with a big smile when we stop by to check on progress. Both have gone above and beyond in keeping the place in order (we are not staying in the home during this work). They both could have easily just stuck to the project they were hired for, but have done extra detective work in helping us figure out issue after issue with our older home. We know we are in good hands. This process has been emotional, as a remodel was initially something my mom and dad were planning together, but my dad ended up passing away suddenly just over a year ago. It has been such a blessing to be so taken care of by Remodel Works during a rough time. Highly recommend for professional, top notch work, and individuals who really care about their work and clients.

- Alex H.

Dreamstyle Remodeling of San Diego

Other than the time it took from ordering to delivery, everything was great. The installers were professional, friendly, on time, fast, efficient, clean and did a fantastic job.

- Robin S.

A-Team Residential Remodeling

A-Team Residential Remodeling recently completed our 8 month major home renovation including all three bathrooms, the kitchen, new LED lighting and electrical throughout, a new entertainment center, installation of all new duo-pane windows (54 of them), complimented by the final step, a superb exterior paint job. Most of the work was done by the exemplary A-Team RR workers, headed by Jeff Raleigh. And when Jeff subcontracted out (the electrical, plumbing, and decorative wood working for our all-new custom kitchen and bathroom cabinetry, and a full-wall entertainment center) the companies and people Jeff referred us to were equally exemplary. In the interest of brevity, I'll just use a few words and phrases that represent Jeff and his A-Team RR Team: Thorough, neat, respectful of our home and of us, careful, conscientious, fair, meticulously clean, prepared, diligent, customer-first approach. Also of note, A-Team RR minimized our inconvenience (in 8 months, we only had to vacate our home for three nights – each time for demolition), otherwise, they worked around us, and cleaned up perfectly at the end of each and every work day.

- David P.

Dreamstyle Remodeling of San Diego

I want to thank Maximillian & David who were the backbone of ensuring my bathroom remodel was competed with my utmost satisfaction in mind. They arrived every day early, worked diligently and with purpose-driven determination produced some beautiful workmanship and craftsmanship. Maximillian is an expert at troubleshooting any concern to complete resolution. Both gentleman are kind, considerate and always kept me informed at every step, provided best practices techniques to every evolution: installing the new shower, sliding shower doors, the position of how the shelves were placed to allow the water to roll off the shower shelves, while the shower products stayed in place, to ensuring the baseboards were replaced with such attention to detail. It was a pleasure to have them as my Bathroom Also, Vincent Quintana is an expert in his field of bathroom remodeling. With the departure our first Teamlead - Vincent came in, completed a thorough walkthrough to assess what was needed. I have to mention the job started right before the Shelter-In-Place in March 2020, so it took some time before things could regain a semblance of normalcy. Scott Shank was with us from the beginning, and remained involved, concerned and dedicated to providing the very best possible bathroom remodel job we could have. TommyB came in and completed the last of the vanity/bathroom remodels and he too did an excellent job! Dale also gets a mention because he is the shower door install guru for Dreamstyle and he took did really great work, and Alberto and Gabriel made fast, beautiful work of sealing our beautiful new tub. Though this team faced some challenges, ie; walls not being perfectly straight, or even having to re-caulk some areas, this team of professional made it seem to me and my family it was their duty to ensure our complete satisfaction. Along with installing the new tub, shower doors and turning a tub/shower to a shower-only, they also allowed us to contract them to install our 3-new bathroom vanities; 2-singles and 1-double along with the faucets (4) and the 3-new one-piece toilets and it all turned out so beautifully. Dreamstyle has our utmost confidence, and appreciation for a job expertly, safely (wearing masks), well done!!

- Sarah K.
Glass Repair Contractors in Camp Pendleton
Explore Our Solution Center for Helpful Glass Repair Contractor Articles
Find Glass Repair Shops in
Glass Repair Shops in Camp Pendleton