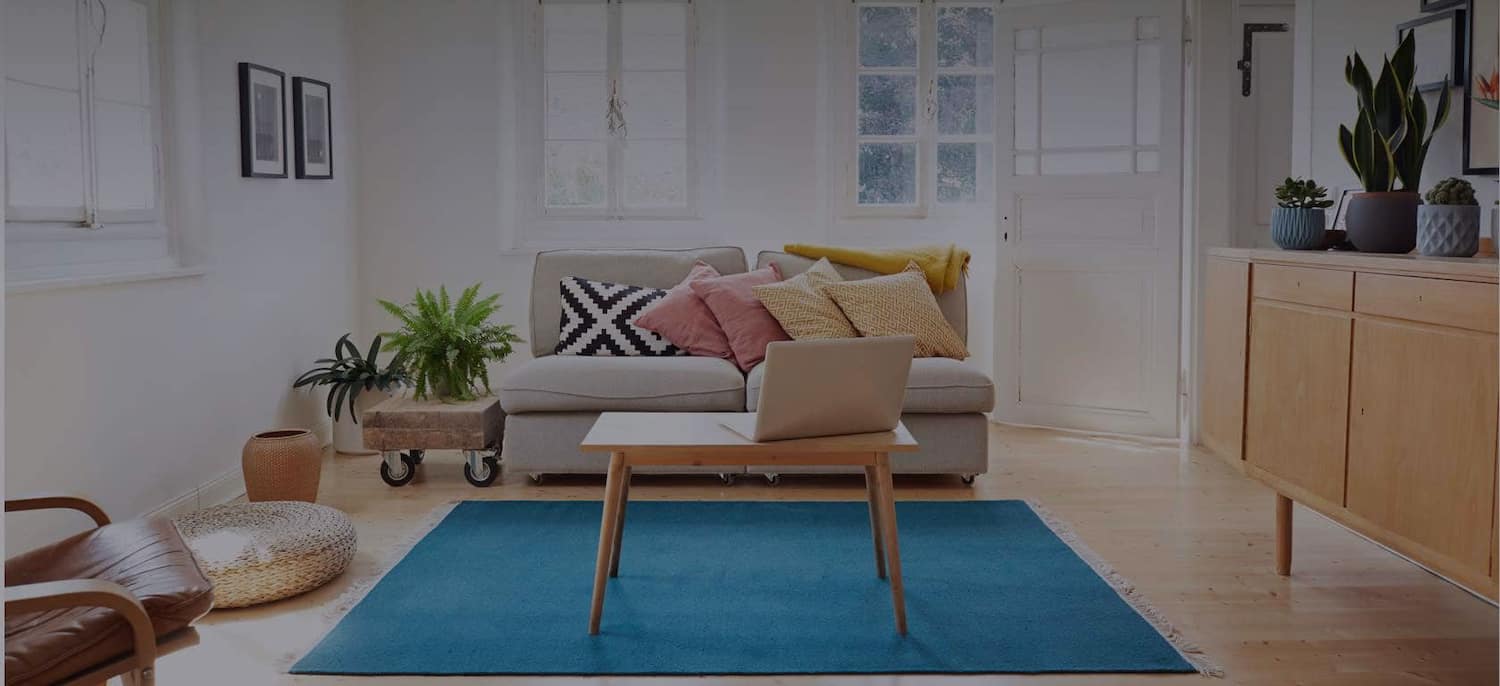 Get matched with top Deck & Porch Contractors in San Manuel, AZ
There are 26 highly-rated local deck & porch contractors.
Recent Decks & Porches Reviews in San Manuel
AR Legacy Home Improvement

We needed an extensive amount of work done on our home. Everything from drywall and door replacement to new kitchen cabinets (and everything in between!) Every room, including the outside of the home needed attention. I had met with several different home repair groups/individuals. Tony, by far, had the most positive, can do attitude. I felt a huge relief after meeting and discussing all our home repair needs with him. Tony has a kind, honest heart and he is TRULY skilled in what he does. Every bit if work he did on our home turned out beautifully. He did not cut corners or rush through the projects. We are so very pleased! We have already agreed to have him back for further remodeling projects! Tony and his crew are honest, trustworthy, skilled and thorough.

- Brittany B.

AR Legacy Home Improvement

Quality workmanship, reasonable price. Tony has been our go-to guy for many years. From re-bricking fireplace to remodeling bathroom, he does it all. Very nice guy as well.

- Mike H.

Mercury Pool Plastering Inc

Grace was great. The project was complicated requiring a number of crews, but Grace manage the workforce and we ended up with a great pool

- Conrad K.

Getting a definite starting date for the work was difficult as we were pushed back a few times. Seems that they do not allow for poor weather (windy days or colder days) in their weekly scheduling. Other than that, the work was very well done, making sure that none of the debris end up in the pool. Cleaned up the area well once the work was completed. Skilled workers with experience, knew all the tricks f the trade.

- Ginette N.

Legacy Design Build Remodeling

The Legacy team was fantastic! We worked with Legacy through various remodels over the last 24 months. COVID hit in the middle of construction and they continued to be reliable, professional, careful and excellent. We worked with several different team members and they are all really great. We are happy with our projects - excellent communication, quality product. I know how hard it is to find great and reliable contractors, I wanted to share it with everyone that Legacy was terrific. Highly recommend.

- Wendy T.

McFadden Construction LLC

The work has turned out to be more extensive than anyone thought. Ben is very good at making sure everything works and is safe. We have had multiple issues renovation an older home. Each frustrating situation he has been able to figure out the safest, most affordable and best looking option. I have many plans for more renovating and will always hire him and h it s crew. Very professional. Thank you

- Amy V.

D S Bahr Construction Inc

Dave came over within a few days of our phone call to provide us with an estimate. He was able to walk through the project and give us terrific design ideas on how to further enhance our home. We ultimately chose to do the work ourselves -- Dave's price was fair, we just wanted to and had the capacity to put our own sweat equity into the job. We do plan to call Dave again for future remodeling projects at our home.

- SUZANNE B.

Excellent! The tile is beautiful and not only makes the courtyard look better, but bigger. Enriquez and crew were good to work with and did a quality job. Roland in Pebble Creek

- Roland B.

Full Spectrum Contracting LLC

Floyd and Suzanne were fantastic to work with. They extended our patio approx 22ft. This included pouring cement, framing the roof, electrical, painting and roofing. Floyd and his team did a great job and kept us informed the entire time. We were very pleased with the outcome and would highly recommend their work. We are also going to have Floyd come out to install stone veneer on a couple of the patio columns. Very professional and do outstanding work.

- Christopher K.

M.G.M. Unlimited Construction LLC

Wes was very nice and returned call quickly and answered any questions. We had the exterior of our house painted and some wood trim repaired and replaced wood on laundry room. Everything was done quickly and it all looks great!

- Rob and Sandy E.
Deck Companies in San Manuel
Business Description:

Saber Landscapes Inc. is an award winning, licensed, bonded and insured landscape contractor. We offer a full array of services, including the initial consultation, design, and construction. We also provide maintenance, irrigation repair and a wide range of other services. The owner, Scott Sawyer, has traveled extensively throughout Europe, Asia and the world. He has lived and worked in Hong Kong, Singapore, Tokyo, Jakarta and Bali, working as a Resident Landscape Architect. He studies resort...

Recent Review:

Very well. Saber has been our landscaping provider on big and small projects plus monthly maintenance for over 12 years. We have been very happy and appreciate the reliable service and good quality of work.

Reviewed by Theodore G.

Business Description:

Driveways - Patios - Sidewalks -Repairs - We Seal Pavers. Free Estimates.

Recent Review:

Excellent! The tile is beautiful and not only makes the courtyard look better, but bigger. Enriquez and crew were good to work with and did a quality job. Roland in Pebble Creek

Reviewed by Roland B.

Business Description:

Five Guys Roofing provides residential and commercial building owners with expert, professional service for all roofing repair and replacement needs. With over 15,000 jobs completed and over 60 years of combined roofing experience you can rest easy knowing you have a "Certified Contractor" assisting you with all your roofing, repair, and maintenance needs.

Recent Review:

They started when they said they would and finished on time, did a fantastic job, would hire them anytime.

Reviewed by Jose P.

Business Description:

Since 1982, Carefree Stone has been a family owned business with thousands of decorative concrete coatings and thousands of very satisfied customers. We specialize in decorative concrete coatings including garage epoxy coatings, kool deck repairs, kool deck restoration, kool deck paint, kool deck seal, kool deck installation, concrete paint, concrete stain, microtoppings, pebble stone decking, and more. Allow us to design the part of your home that so many people ignore and, in turn, so many ...

Recent Review:

Five stars in not enough for the wonderful job Carefree Stone did in resealing my flagstone and repairing the cracks on the pool decking around the skimmer. To Jeff who came out to give me an estimate that blew all the other 3 companies out of the water, to Jen who answered all of my questions and phone calls, to Dennis, Jay and Spencer who did an awesome job. Dennis is an artist on matching my existing lace cool decking where the other companies wanted to grind it all down and retexture and paint it for thousands of dollars. They were always on time, never left a mess, kept us posted on all the stages of repair while they were here and answered all of our questions about the process. The flagstone and cool decking is absolutely beautiful! You should always get estimates from other companies, but I don't think you'll find anyone as great as Carefree Stone.

Reviewed by Catherine W.

Business Description:

We do not manufacture windows or doors for homes nor do we use Insulated glass. Strafford Window Mfg. manufacturers custom wood windows for barns, sheds, stables, pool houses, cabin, porches and interior applications in the home. Our windows are made of all wood and single strength glass. Call for pricing on Tempered glass. Strafford Window MFG. manufactures Sashes, Transoms, Single Hung Window Units, Hopper Window Units, Fixed Window Units and Screens.

Recent Review:

These windows are solid, well built and look great. I will be ordering more for my house.

Reviewed by Don P.

Business Description:

Patterson remodeling & custom tile strives to deliver the highest quality workmanship with unparalleled customer service.

Recent Review:

Our appliances were old and the cost to repair them did not justify the expense. The kitchen was out date with a need to demolish the old kitchen, replace cabinets, tile, electric, plumbing and install new appliance and paint the kitchen. We received prices from several contractors and through discussion it became evident that none were able function as a project manager, have access the required trades, or work with my wife to select tile, granite, cabinets, hardware and faucets. There were also concerns having strangers in our home. We selected Wolf Appliance for the kitchen. Through discussion with the Sales Associate she highly recommended Chelsea Wagner, Interior Designer/ Superintendent, with Patterson Homes LLC. Patterson Homes has a longstanding reputation of building home in the Phoenix Area and has an arm of the business the performs remolding Our first meeting with Chelsea we noted that she possessed a detailed understanding of the construction processes that we required for our Kitchen remodel and a flair for design. She was definitely someone my wife can work with. We found Patterson's bid to be fair and accepted their proposal. The remodel would take approximately 3 weeks. For us this was a huge project. In the onset there was quite a bit of trepidation; however, Chelsea proved herself as the Project Manager we were looking for. From the start she stepped up and took ownership of the Job and in many ways exceeded our expectations. Some examples of her efforts include: • Coordinated the trades in the appropriate sequence to meet deadlines with the consideration of our schedules. • Demonstrated keen design sense in making recommendation ensuring our selections tastefully reflected what we wanted in our kitchen • Resolved challenges around wiring, faucet selection and range exhaust ductwork. • Communicated when the trades were scheduled and what task they would perform. • Dealt with change orders and finding the appropriate trade (i.e. polishing and sealing travertine floors, additional lighting, updating 20-amp service, hardware selection) • Personally, picking up materials to ensure they were available when need by the trades. • Taking calls in the evening and on weekends to answer question or address concerns. • Kept the job running while we attended a wedding out of state. We were also impressed with the trades on our job. In all instances they were courteous and respective of our privacy being in a home under construction. They were quick to correct and issues we identified. The trades were hard working. Being on the job on Saturday or working late into the evening. We never had any concerns with them being in our home. We are very happy with the Kitchen remodel, receive quite a few compliments and definitely increased the value of our home. As we consider future projects, we defiantly will have Chelsea and Patterson Homes on the job.

Reviewed by James S.

Business Description:

Additional DBA's - Kona Landscaping, Kona Spas & Tubs.

Recent Review:

We found Kona Landscape online while googling "Bamboo" to have planted as a privacy border since we were putting in a new pool. They were the first thing that came up in the search, so I assumed I'd have to keep scrolling and review. After each thing I looked at, we would go back to Kona because of their "desert acclimated" strain of bamboo. I'll just say, the website doesn't do it justice, it just can't show you what you'll actually get!

We were already so impressed with the pool itself, so we couldn't imagine how Kona Land and Water Escapes could impress us any more. We were wrong. 

Lenny and Julie met us the day after we spoke with them, and took us to the greenhouse where they grow the bamboo. Obviously it's a growing place, so not impressive other than the size of the bamboo, but that's to be expected (some reviews on some sites have complained that it's not an "office").  Without us giving them any notice, they offered to follow us home to assess the pool and its surroundings. Lenny immediately started mentioning ideas of what Kona could do. We then made arrangements to have a follow up meeting and make some decisions, etc. They sent someone a couple days later to take photos of the existing yard, which I assume they used to help them create a customized design for us. Just a few days later, we met again to discuss (they came to our house with a few proposals), and we were surprised that they had made a video with what the yard "could" look like. We were amazed! It was so far beyond what we had expected, we kept thinking It would be way out of our price range. After the video came three options. We went with the middle option plus a few add-ons, AND Kona threw in several extras! The overall price was much more reasonable then we feared it would be.

Starting day was just one week later! Not only did they show up everyday, they finished on schedule. There were several meetings with Lenny during the process, and he made time to meet with us when we requested several adjustments (some after initial planting had begun, since one of us is VERY picky!). We were accommodated every step of the way!

In the end, we have the Desert Oasis we wanted, and MORE! Be careful reading reviews (as always), and remember that these reviews come from the general public, and they are not always reasonable! We definitely highly recommend them! When we had our pool opening party with a bunch of neighbors and friends, everyone was amazed how tropical everything looked, and several asked us where we got the landscaping work done - Kona Land and Water Escapes. We even ended up going with their bi-weekly maintenance service.

Reviewed by Eelco K.

Business Description:

Here at Amberstone Hardscaping Design We Specialize in Masonry and the Installation of Pavers, Concrete, Waterfalls, Artificial Grass & Much More! Call Today and Tell Us What Your Perfect Yard Would Look Like and We Will Put Together Some Designs Until We Find Exactly What You Want! Estimates are FREE! So Don't Worry About Paying Anything Until You Are 100% Sure That What We are Giving You is Exactly What You Want! Pricing Varies Depending on The Brand Of Product Chosen and The Size Of The Ar...

Recent Review:

They were great and they did and fantastic job.

Reviewed by Elisa W.

Business Description:

owner operated discount first time callers

Recent Review:

He is excellent, his price is reasonable, and he is very knowledgeable. We would highly recommend him and we would hire him again.

Reviewed by John A.

Business Description:

2 other employees. No sub contractors. Charges by the job. No travel/trip charges.

Recent Review:

yard looks much better and have received many compliments

Reviewed by Anita P.
Find Deck & Porch Contractors in
Deck & Porch Contractors in San Manuel