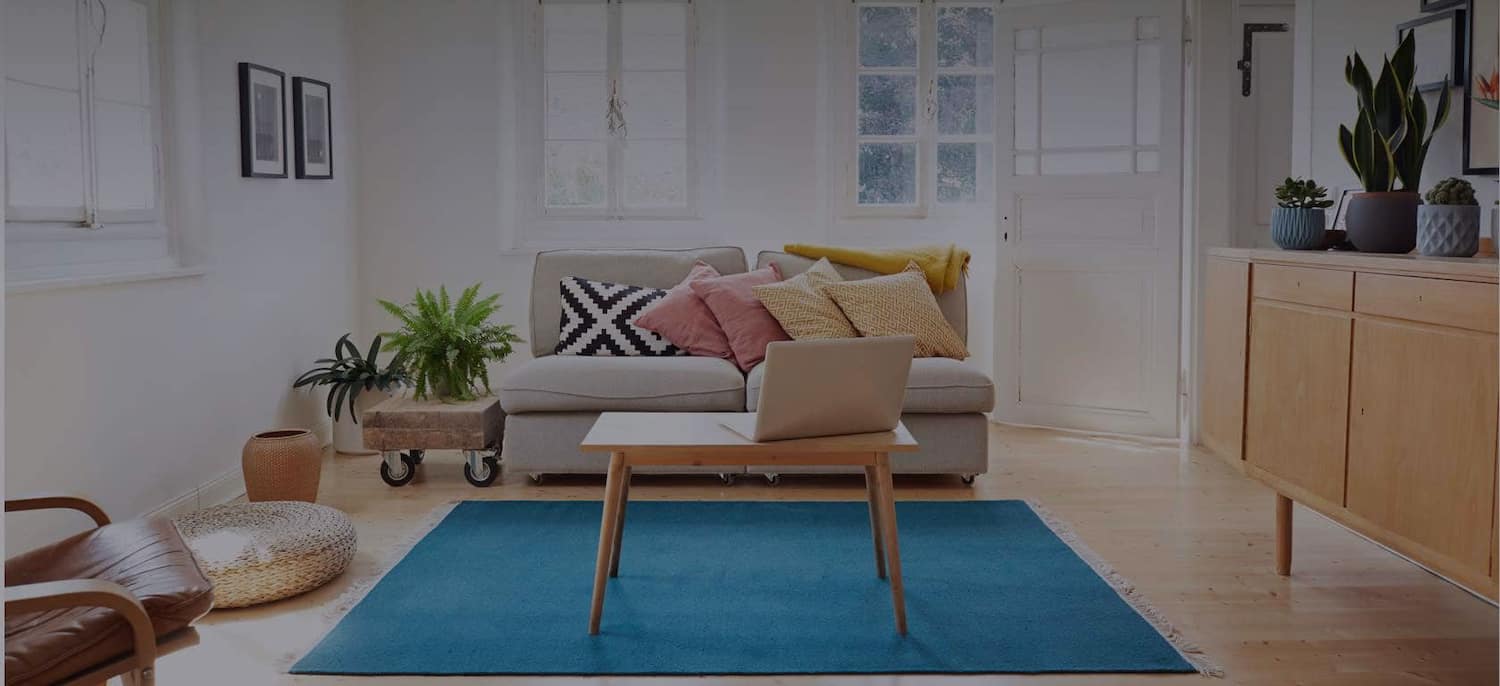 Get matched with top Masonry Contractors in Cornville, AZ
There are 2 highly-rated local masonry contractors.
Recent Masonry Reviews in Cornville
J C Tarasco Construction Co

JC Tarasco Construction and Painting was our contractor for a gazebo that was recently completed in our backyard. John Tarasco was our contractor when we did a large addition to our house previously and he and his crew did an amazing job. When he came over to give us a bid for the gazebo, we weren't exactly sure what we wanted. He gave us several ideas which was really helpful, and we happily accepted his bid. Once again, he hit it out of the ball park. It turned out even nicer than we expected. His crews were professional and did quality work, and he was there to inspect every step of the process. We couldn't be more pleased with it. We would highly recommend JC Tarasco Construction and Painting.

- Mary K.

Tony Orozco found all of the cracks in the mortar and in the bricks. All were sealed. Then, the entire house was sealed. We were very pleased with the work and would highly recommend him and the company.

- Carolyn W.

It went great! John listens to what you like and don't like. He then comes up with a plan, listening to your comments, and tweaking as necessary. He has a great eye for design, and easy to work with.

- Melanie B.

JSL Landscape has done several other homes in our neighborhood and we, together with our other neighbors, have been thrilled with the results. In the case of our two projects, both the BBQ Island and more recently the patios redesign, the work was completed in a timely and efficient manner and within the terms of the contracted proposals. Our most recent patios redesign involved tearing up old pavers and breaking up an old cement patio underneath, before the new layout could be completed. This was a major job that was largely completed within a couple of weeks. JSL Landcape provides very detailed, thoughtful and professional proposals that include detailed design drawings. John Leslie himself is a very creative and capable landscape designer who in our experience exercises excellent judgement. He had a very good knowledge of plants and plant usage, paver design and overall hardscape/softscape rations and transitions. JSL is a pleasure to work with and John goes out of his way to understand the wishes and tastes of his clients. He also steers people away from ideas he knows they will not like, once he understand a clients goals. After working with him we are at a point of confidence where we have often told John to use his own judgement when certain specific questions have risen that we did not have specific answers for. We unconditionally recommend JSL Landscape.

- Harold S.

Excellent! This job was completed on time and as bid. The company owner participates on site as well as supervises/guiding others to a first class result. As you can see by the work item descriptions I needed a scope of work that covered a broad base of expertise (wood work both fine and rough construction, masonry, varied surface finishes all matching, special jacks, custom hardware, even welding, and I wanted as few contractors as possible. Simply put, I needed someone with skills in multiple disciplines. That I gave "price" a B-grade isn't reflective of any deficiency in the contractor or his work, to the contrary it's a reflection that he won't use short-cuts, low-cost materials or methods. So, the relative negative implied by the B grade is "a higher cost" than some and there's no place for that input other than the price column and here in the comments. With Iraj there's a high standard and it requires the best in materials and practices. Therefore the implied negative is surpassed by an exceptional "positive" in the results category. By applying a B grade I'm saying Iraj's quality practices for excellence may come with a higher price tag. Said another way I would fully expect his bid to be higher if you collect multiple bids, but when you inquire into the details comparing proposed solutions you will know what the difference is that you are paying for. Reflective of that, none of my other bidders had the same confidence in their own work as manifest in their warranty; every one of them would only warranty their work for half (or less) the time period Iraj considered normal. Why they weren't matching his warranty says a lot about them, their plans, and the difference between Iraj's proposal and theirs. In summary I am confident you can find someone to under-bid because most others will consider shortcuts and lower quality materials at the onset as well as when the work is being performed. You get what you pay for, which on low bidders, can be a roll of the dice outcome. If you want a quality job then you shouldn't mind paying the bill of fare. Like they used to say "a fair day's work for a fair day's pay." Getting it done right the first time, with all the correct (to building codes and more) materials, undercoats, best solutions and methods accompanied by a stand-up warranty is worth not selecting the lowest bid.

- Dean P.

The owner and crew of 4 were awesome. They did a wonderful job and as a perfectionist I was thoroughly impressed. They were professional, efficient, prompt and very careful with existing landscaping and irrigation. I cannot say enough wonderful things about them. I would highly recommend them.

- Alison W D.

The local (flagstaff, AZ) representative gave me only one exemplar of his work in a town a hundred miles from Flagstaff (50 miles from the work site). When I called the homeowner he was less than enthusiastic about someone coming to his home to see his wrought iron fence. I subsequently contacted the company directly and the sales representative gave no other addresses, so I told him to e-mail me close up pictures of other projects. That was the last I heard from them. If Home Depot had not made the initial pitch for this company I would never has spent so much time getting the run around. I have contracted with a local (Flagstaff) company and expect to have my fence up soon.

- Martin V.
Masonry Contractors in Cornville
Business Description:

Backed by over 20 years of experience, we are a general contractor, that can assist in every aspect of a home project. Customer Satisfaction is very important to us and what we pride ourselves on. We go out of our way to see the the customer is taken care of. From remodeling, to painting, to flooring and decks, we can help every step of the way. Owner ran and operated. Give us a call today!

Recent Review:

Never showed up to make a proposal. The project mgr. made an appointment and then his office called and changed the appointment and he never showed up. No one called us to cancel or change the time and we waited half a day. When we called him his excuse was they tried to call but that was clearly untrue.

Reviewed by Larry B.

Business Description:

Cost is determined by the job. DBA: JSL Associates & JSL Associates LLC

Recent Review:

We are very happy with the landscaping design which was proposed and implemented. John had wonderful ideas and suggestions, but was attentive to my preferences. When a few of the plants didn't survive, John honored his warranty and replaced them. I often receive compliments from our neighbors, who remember how horrific the landscaping was previously. A huge thanks to John and his crew!

Reviewed by Janice L.

Business Description:

landscaping and masonry sevice

Recent Review:

Mario and his crew were very hard working, punctual, professional, and attentive to detail. They had to first remove the old concrete and rebar, spread sand evenly, install the pavers, and put sand in the cracks. Everything looked beautiful when they finished and they cleaned up the area very well. Mario is a very skilled craftsman who oversees the work and also does some of it himself. He has taught his crew how to do the work and requires the same dedication and professionalism from them that he models. He will show you pictures of completed jobs and help you choose the best colors for your house. You will not be disappointed.

Reviewed by Barbara C.

Business Description:

SERVICE AREA, 30 MILE RADIUS OF CITY. SOME EXCEPTIONS MAY BE MADE.

Recent Review:

After having legitimate experience with this company in Tucson, I would NEVER recommend this pool company. Make sure to also look at their other profile for this company on Yelp. It's a double listing. They get 1 star only because I can not give them zero stars. I strongly suggest contacting the Registrar of Contractors to see how many claims they have had and have active against them - not meeting minimal industry standards- in their short time in business since 2017 when Premier first started doing business as BOA Vista Pools & Spas. Our pool broke ground April 2018. Stephens inexperience and lack of professionalism has plagued this project from day 1. He has exhibited poor construction, poor follow through, poor communication, and just bottom line- not delivered what we were promised it paid for. We still have not officially- as of Feb 2021- we still have not officially taken ownership of our pool because Stephen fails to complete a properly working and functional pool. We had to bring in the register of contractors because he took part of our money and then abandoned our job site. we were awarded 17 line items of things he has failed to deliver or meet minimum standards of satisfactory product. He even after that - made many promises he does not keep. I welcome anyone considering using this pool company to feel free to contact me. I'm sure after talking, you will have all the information you need to find a different pool company. So many reputable pool companies with a long history of satisfied customers. This is not one of them. Wish we had done more research. We initially went with this company because they said they went above and beyond for their customers. They touted how they did everything above what all the rest are doing. All lies. We were bamboozled. Almost 3 years and we have not officially taken ownership of our pool, our pool has never been functional and operating as it's supposed to, riddled with so many problems, leaks, poor design leading to poor function, if it even works at all (our fire pot has never worked for more than a few weeks). they they can't keep any of its employees because their lack of regard for quality and service puts employees on the front lines of having to lie to customers! Stephen is not professional, doesn't do what he says, makes promises he never plans to keep and has proven to have zero ethics when it comes to maintaining good business relationships.

Reviewed by Christy W.

Business Description:

We provide General Contracting Services for commercial and residential building. We self perform many construction trades including Rough Carpentry, Concrete and Drywall, just to name a few.

Recent Review:

They left the job site clean and even swept the remaining concrete slab. They were punctual, quick and courteous. I would definitely hire them again.

Reviewed by Wendy H.

Rating Not Available

Pros who have not yet received a review do not have a rating displayed.

Business Description:

I can do any kind of home repairs and am a licensed plumber i have 6 years of schooling and 25 yrs of experience under my belt,I am not doing this to get rich I am an honest working family man looking to support my family. no job too small, I am a clean worker I always get the job done right the first time and on time. I take allot of pride in the work that I do my company motto is " you get A+ quality work for a C+ quality price" I can always work within a budget and no price is set in stone...

Rating Not Available

Pros who have not yet received a review do not have a rating displayed.

Business Description:

Ancient Stone® is more economical and durable with greater design flexibility than natural stone. Proudly made in the USA, Ancient Stone® is locally produced in Phoenix, Arizona and shipped worldwide. Ancient Stone® will turn your home or business into a distinct and dramatic expression of classic elegance. Traditionally, cut stone has been synonymous with strength and security. Architecturally, Ancient Stone® has blended these virtues into a variety of cast stone products to represent the be...

Rating Not Available

Pros who have not yet received a review do not have a rating displayed.

Business Description:

At David Reyes Construction, we are family owned and operated. We've built our livelihoods on custom residential homes, and many more services. From the simple to the lavish, we've experienced it all and we can help you every step of the way. No job is too small or too big for our knowledgeable crew We have been providing construction services through out northern Arizona since 1989.

Business Description:

Amon Builders, Inc. was established in 1989 as a General Building Contractor, holding licenses in both B-01 commercial and residential building. Mike has been in construction for over 40 years, and doing business in Payson and the surrounding areas (Show Low, Pinetop, Snowflake, Holbrook) for the last 25 years. We offer competitive pricing while maintaining quality workmanship with state-of-the-art equipment and techniques

Recent Review:

They were extremely punctual and professional for our first meeting. It seemed positive and we were looking forward to them providing us a bid and then conducting the work. However, we only received one follow-up email asking for more information and then never heard from them again. I have sent several emails and left several messages on their answering machine with no reply. We are now utilizing a different contractor to do the work.


Reviewed by Mark S.

Business Description:

Butler Developments, LLC - LEADING THE WAY IN QUALITY CONSTRUCTION. Specializing in Custom Home Building and Commercial Services; new builds, renovations to existing buildings, remodeling all aspects of buildings, painting, roofing, concrete, etc... No job is too small or too big for Team Butler! We are a locally owned and operated company with highly trained professionals.
Explore Our Solution Center for Helpful Masonry Contractor Articles
Masonry Contractors in Cornville