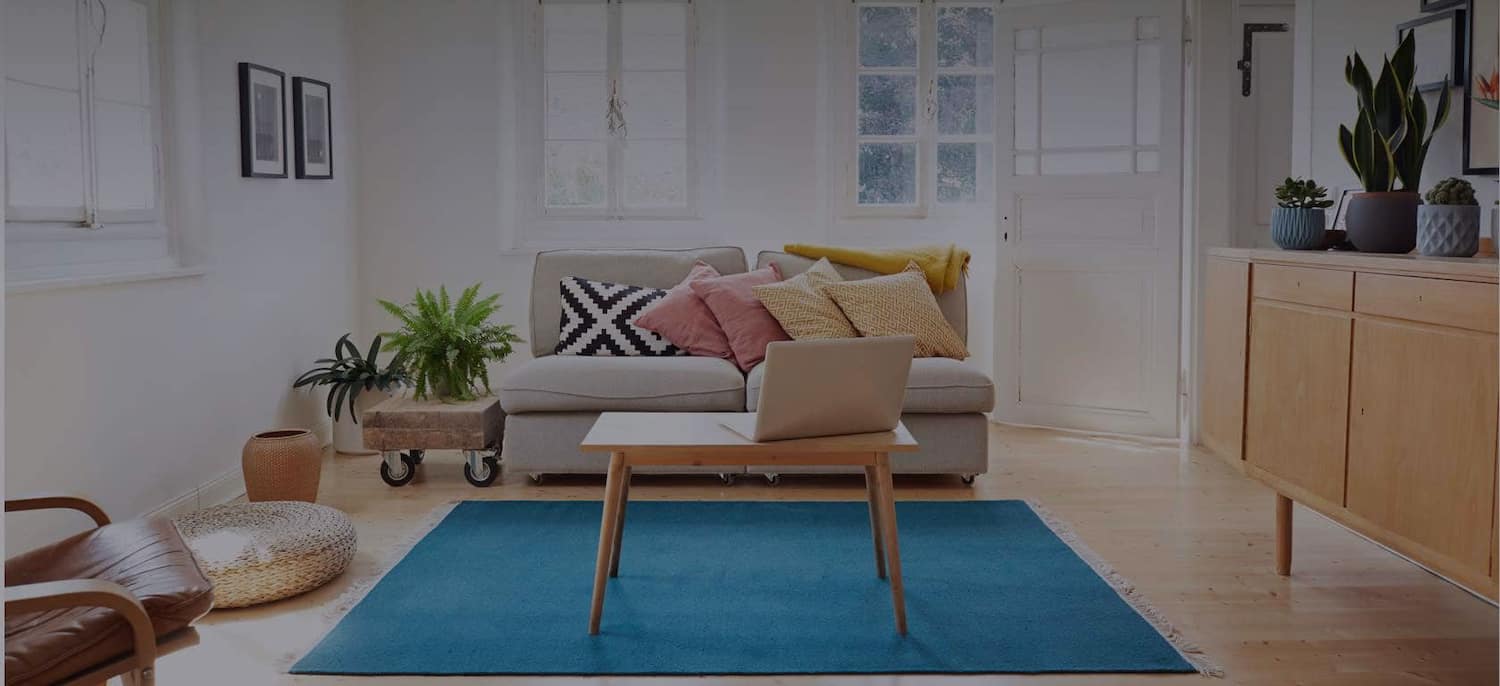 Get matched with top Siding Contractors in Jonesboro, AR
There are 6 highly-rated local siding contractors.
Recent Siding Companies Reviews in Jonesboro
Terry's Home Improvements LLC

Installed new siding and tore out old windows and replaced them with new windows. Looks great and has cut my light bill in half. House looks like a brand new home!

- Devin G.

I scheduled an appointment for an estimate. Mr Cross arrived as scheduled and provided a estimate the next day along with an estimate of when the work would be done. The work began and finished on time. The installers were great - they did an excellent job, were very conscientious and went above and beyond to make sure everything was right before they left.

- Margaret W.

This was the best job I have ever had. Donnie Bosby went far and above what you could expect. Excellent work!

- Jerry Y.

This is a large house; 40 ft. high on one side. They had a 5 man crew and it took 7 days to do the job. They missed the first start date, the weather delayed them on a current job. When they started-they stayed with it until completion and I was happy. This job was done in Dec.(30's-cold). It is now June (90's), and I had some expansion problems in a couple of places. I called them and they promptly came out, replaced the pieces, smiled and said if I had any more problems to just give them a call. Price wise- they were not the cheapest and not the highest. Kind of in the middle. They did have the credentials...lic., bonded, insured. etc. They also took down the existing gutters (to put facia trim behind it) reset them, and installed some new gutters where I was missing some.

- gene b.

RIDGEWAY SIDING & SEAMLESS

The inital phone call I spoke with Doug about the leak around my window and he said he would come out that afternoon or the next and take off a few pieces of siding to find the leak and give me an estimate to fix it. He no-showed without so much as a phone call to let us know why he hadn't. I waited a few days and called back...again promised to come out and again without so much as a phone call - no-showed. I called one last time and he apologized for not coming out and PROMISED again to come out that afternoon after the job they were on or no later then the next afternoon - again without so much as a phone call -NO-SHOWED. I will have to use another provider after two weeks of broken promises.

- Rob K.

JIMMY BRADLEY'S HOME IMPRVMNT

November 14, 2017, After getting three estimates, doing lots of research for any negative feedback, we chose JIMMY BRADLEY'S HOME IMPROVEMENT to replace our old windows and doors, install new siding and faux stone on our house. Mr. Bradley's employee Jeff was the one that did the work on our house. Mr. Bradley never came by to check on the work his employee was doing. First Jeff and his helper(training) removed 14 old storm windows and 14 Old Pulley Windows and installed new windows, in less than 7 hours. I couldn't believe it when I got home and saw how much they had completed in such a short time. We contacted Mr. Bradley immediately when we noticed the window trim had huge gaps in the corners, the caulk was sloppy and was missing in some areas. Jeff also broke one of the new windows during the installation, but failed to mention it or repair it, until I ask him about it. Mr. Bradley made excuses like "everyone has their own way of doing things" but he assured us that the issues would be corrected and the job would be done right. We also discovered that Jeff had used pieces of a cardboard box in place of the 3/8 thick insulation, under the siding on an area of our house. Leaving the area unprotected from water damage as well as insulation. When I questioned Jeff about it the following day he claimed that he replaced it before installing the siding. They completed the job in December 2017. We were not happy with the quality of work but believed Mr. Bradley when he assured us that things were done as they should be. Within just a few weeks we started having issues. First, the new French Doors were very difficult to close. We had to pull up on the door and do all sorts of maneuvering to get it to close. We contacted Mr. Bradley and Jeff came back and worked on the door. Around this same time,(4/25/18) we noticed areas of the Fascia was falling off of the house. The nails were just falling out. We sent photos to Mr. Bradley and he offered no explanation, he sent Jeff to nail it back on. The door was better for a few weeks, then quickly got even harder to close, and at times would just swing open, even when locked. In June 2018 we noticed the siding on one side of the house was buckled and warped. We notified Mr. Bradley about the doors and siding. It took several calls and text messages before he finally sent someone on 8/23/18. By the time they did show up the siding was buckled and warped on the front of the house, more nails were popping out from the fascia and the windows still had gaps in the corners and exposed wood in some areas. The person he sent could only work on the door (by placing a piece of cardboard between the hinge and door facing) and he put some caulk on the windows. Mr. Bradley said he would send someone to work on the siding. December 2018, Mr. Bradley sends a new guy to fix the door and siding. That's when we discovered why the door had so many issues. The nails holding it on were not nailed into anything. (see IMG_4011.JPG) He put a few nails in the windows and the siding and called it fixed. He told me he had replaced the cardboard with insulation since Jeff had lied about removing it. Once again we called Mr. Bradley he came for another walk around, we still had siding falling off, gaps in j-channel, etc... We actually had some new problems as a result of Jessie's work. (IMG_4028.JPG, IMG_4035.JPG, IMG_4029.JPG). January 2019 We took a photo of the cardboard still on our house. April 2019, same guys are back to remove the siding & j-channel and reinstall it. 1st wall the Siding seems are not going the same direction, the panels were too tight & had no expansion room. This caused the original buckling. When they removed the window trim we just happened to see the wood around the window was decayed. All decayed wood was supposed to be removed during the initial remodel in 2017! (IMG_0462.JPG) 2nd wall siding not straight & insulation hanging out at the bottom, no expansion room. 3rd wall no expansion room, siding not straight. 4th wall siding removed laying on the ground the guys leave for the day. We find decayed wood on a window. The wall and siding are rained on several times and is still laying on the ground. 4/23/19 On more than one occasion when the guys show up to work they have come to the door and asked me "what do you want us to do". "REALLY?" Is all I can say! We have had so many "walk around meetings" with Mr. Bradley and his main siding guy (Jessie). I think looking at our house should be all the direction they need!! When I mentioned to Jessie that the siding will not move he stated; "it moves where I want it to". That explains so much! Mr. Bradley had the nerve to complain to me that this has cost him $5000! Well just do your job correctly cause this has caused me 20,000.00! Do yourself a favor and stay away from BRADLEY'S HOME IMPROVEMENT!!! NIGHTMARE

- RENEE P.

Staley Custom Siding & Exteriors L.L.C.

The project was delayed due to weather, which is understadable for summertime in arkansas. He did not provide the work crew he promised and their work was not consistant. They would work 3 or 4 days a week and 2 different weeks no work was completed at all. He said they were working on other jobs besides mine. They did do any clean up, as was discussed before work started. I had to clean up after them every weekend and haul the roofing and sheetrock debris. Shortly after work started, Patrick started asking for payment advances (which was not in accordance with our contract). He had some staffing issues with workers quiting. We had an incident where I paid some of those workers directly instead of through Patrick then they quit. I lost about $500 on my mistake, and learned that lesson the hard way (never pay the workers directly even if they say it is ok with their boss). Work continued slowly and the payment advances continued as well. Then on Saturday Sept 13th he came and loaded up his tools. He said it was something to do with his insurance paperwork. He left with all his stuff and I haven't seen him since. I contacted him the following mon and he said his trailer was broken down on the side of the road. I contacted him again the next day and he said: I am being evicted, losing my truck, have no cash and no crew. I haven't heard anymore from him since. Now I am left with a building that still needs: siding, metal wrap, gutters, wall texture & paint, interior doors, stairs & ceiling in the shop, cabinets installed and columns installed on front & back porches. With the advances he took, the remaining work has been paid within $700.00 of the contract agreement. The money I am out for the work he did not complete is estimated to be between $7,000.00 - $9,000.00.

- Mark L.

JIMMY BRADLEY'S HOME IMPRVMNT

First I was told the installer, Jeff, had 22 years of experience installing windows. They replaced my old windows and when I went to inspect the final installation I found the metal capping around the windows had large gaps,was uneven and the caulking was on the new window frame and was the worst excuse of finish caulking I ever seen or could imagine and that a company would accept that inferior quality. The owner and Jeff came back and the owner, Jimmy Bradley, said the quality was inferior and unacceptable and that they would correct the problem. Jeff stated that the metal man was new and he should of inspected his work. He did not. By the way Jeff first put the finishing caulk on with sunglasses on. How can you perform a quality finish caulk with sunglasses on? On the original caulk finish the caulk was over 1 inch wide and very thick. They came back and re-did the metal trim. They just put new metal on top of the original metal. Then they added MORE caulk on a already unacceptable caulk job. So now we had fat, ugly, wide and unacceptable caulk finish. They came back to try and re-caulk the finished window installation a total of 4 times. I selected Jimmy Bradleys Home Improvement for his reputation, Jeffs 22 years of window installation experience and hopefully the quality of the vinyl window. Now with hindsight I wish I had selected another company. I expected and paid for a quality window replacement and a quality finished product. I did not receive a quality, professional finished installation. I have seen the finished, fine caulk job of other window company's installation. I have had family and friends notice and state "who did your windows? They look bad." Anyone can hang sheetrock but it the finished wall that is what decides how good of a wall you have. No difference here. I would rather have a less quality window installed and finished professionally than the best window in the world installed with what looks like a 10 year that caulked the window in. From my experience I would NOT EVER recommend this business for ANY kind of work, service or product. I paid for and expected a quality window installed with a fine finished caulk job. I did not receive this.

- brian s.
Siding Contractors in Jonesboro
Explore Our Solution Center for Helpful Siding Contractor Articles
Siding Contractors in Jonesboro