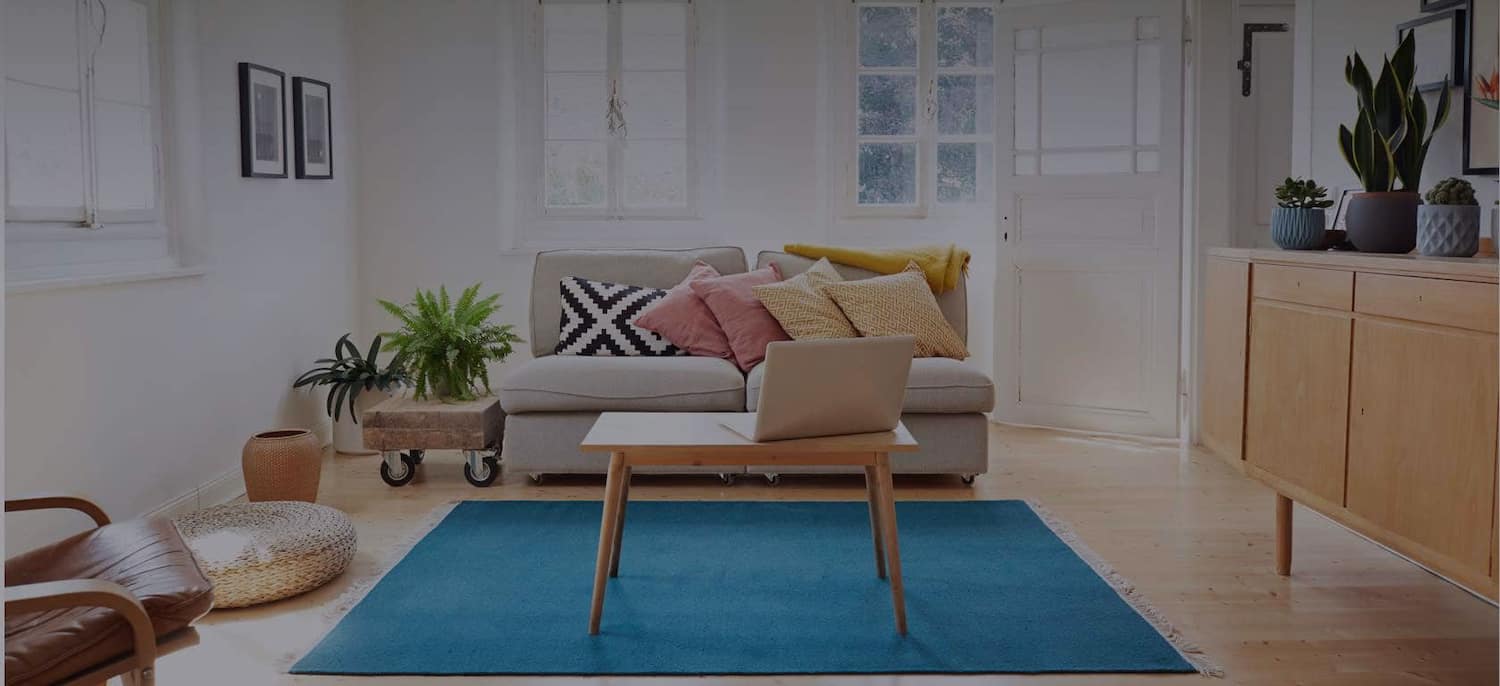 Get matched with top Siding Contractors in Hartford, AL
There are 6 highly-rated local siding contractors.
Recent Siding Companies Reviews in Hartford
Ken Miller Construction & Windows

They were prompt and efficient in responding and making sure that they did not inconvenience my customers. The work was of the best quality and they made sure that there was no mess left behind. Where other contractors that i have used in the past have had a habit of leaving something of a mess behind, Miller & Miller did not. They were professional in all of there dealings, and did not go over there estimate.

- Joshua M.

Fantastic personal service. Quick response. I own 4 homes and easily the best contractor I've dealt with

- john b.

Wiregrass Vinyl Products LLC

The overall experience was great. Ken is super nice and is far from being a pressure salesman. He went out of his way to make sure we had the look we had envisioned. Ken's guys are very hardworking and extremely professional. Despite the grueling heat you never saw them complaining or without smiles on their faces. They worked very quickly and took pride in their work. The siding turned out much better than I could have ever imagines and if that wasn't enough they even volunteered to do some painting and to install new lighting just so that everything about the house looked just right. Ken was also very meticulous about the work being done just right. I have never seen a more professional and just overall nice group of people. If that isn't enough believe me when I say his work speaks for itself.

- Helena G.

While searching for a company to redo our house siding we found nothing desired for weeks. We found companies or people who would say their arrival time for quote and never show,state outrageous prices or the lack of professionalism to turn us away. Then one day I was out in the Dothan,Alabama area I read a sign on the side of a truck Hang-Rite Vinyl Siding. With nothing but frustration going for us so far, what could it hurt to walk over and talk. I did just that and we have felt it a blessing since. Mr. David Wagoner is a professional, will answer all your questions and offers no surprises at job completion. His crew consists of him and a relative, that's it. Do not expect a large crew showing up eyeballing every item you own, it's just not going to happen. Our home and yard was respected, the work is top notch and I've even got a quote for a small well house in the works. You can't do any better in the Dothan,Alabama area than Hang-Rite!

- Pamela D.

I called him and he came out and did measurements, got prices and gave a written estimate along with a Plan for the project. His plans were computer generated and were very through, and he even gave me choices. I liked having that on paper for a reference. I was very impressed that he was conservative rather than wasteful with the lumber to save us money. I Highly Recommend Charles for Seniors and others. Too often older people get taken advantage of in this day in time and I think Charles will treat you right. 5 /5 stars Jane Meadows, M.S.

- Carla M.

Klein and Son Construction and Excavating

They come when they say & stay on the job until it's finished.The estimate is always accurate.If you have any questions or need guidance they are very helpful.They have done a lot of work on my house and the workmanship is great.I have absolutely no negative comments to make, only praise. I am very impressed with them and their work. To say the least, I highly recommend them. In fact, I refer to them as "my contractor".

- Sally H.

Charles always pronto, always on time. Communication excellent, phone or e-mail. Projects discussed, and alternative methods explained, and cost effective considered. Excellent workmanship. I managed to watch him at work, and enjoyed watching him work, and it was a joy to have someone who loves their job. It was indeed an honor to have him working on my home, and I appreciate all of the work he has done for me.

- Dianne O.

They exceeded our expectations. They were very professional and finished all repairs within a timely manner. We were very pleased with the finished work and would use them again for future home repairs.

- Ken J.

Bob's Roofing & Home Improvements

They did a wonderful job. I checked around several different roofing companies and Bobs roofing had a great reputation and they were the cheapest. Very nice company. I will be using him again to paint my house he gave me a very good price for it also. If you want a great company look no longer this is the right company

- sandra c.

Scott McCowan is wonderful. It was a lot of money, but it was fair. It was what my husband allotted. He doesn't do a lot of advertising and he doesn't need to, as it is a lot of "word of mouth" with him. He was here not long ago and we are getting him to do some more work. I recommend him to whoever wants good workmanship at a good price. I give him high ratings and will continue to use him in the future.

- James M.
Siding Contractors in Hartford
Goshen,AL

A Super Service Award goes to providers who have achieved and maintained a superior service rating on Angi.

Business Description:

We have the experience and dedication to bring your dreams to reality! We guarantee your satisfaction, and we won't leave until the job is done right. Call or click to schedule a free estimate today!

Recent Review:

They are professional, fast, efficient and they clean up after themselves. I'm very pleased with the work.

Reviewed by Eddie B.

Business Description:

Factory trained sheet metal crews. We are metal roofing specialists installing any type of metal roofing with 30 years of experience, I sell, install and stand behind our work. Many satisfied customers who can refer us.

Recent Review:

My husband and I are very pleased with the metal roof that Triple Crown put on our home. We got 3 different quotes, and even though Triple Crown wasn't the cheapest, we decided to go with them because we've been around long enough to know that the cheapest and the best are rarely the same thing. Triple Crown was the only contractor we spoke with who took the time to educate us on the different construction methods for installing a metal roof over shingles and why they prefer to use the batten strip method. Once we had that information, we did our own research (thanks Google) and agreed that was the best application to go with. From start to finish it was evident that Triple Crown does not cut corners on materials, technique, or workmanship. They produce a quality product which they stand behind with an amazing warranty that far exceeded their competitors' guarantees. When the building inspector from Dade City came out to inspect our finished roof in order to close out the permit, he also spoke highly of the work he regularly sees from Triple Crown. We're very satisfied knowing that we got a quality roof at a reasonable price, and we couldn't be happier. If you're looking for a roofer, we highly recommend this company.

Reviewed by Kimberly B.

Business Description:

There's never been a better time to transform you home with Champion of Birmingham! Think of us as a one-stop shop for everything you need to beautify your home's exterior: windows, sunrooms, siding, roofing and doors. Only Champion offers the superior energy efficiency of Comfort 365 Windows, industry-leading limited lifetime guarantee, and award winning products made in the USA. For over 60 years, Champion has been manufacturing and installing quality windows, doors and sunrooms while crea...

Recent Review:

Champion windows is unresponsive, it take several attempts to have a representative contact, during & after our installation. Our windows were misorded, arrived broken, and the job site was left a complete mess. Champion ordered 3 windows incorrectly & one arrive broken. We had to continuously call them to track down to have our 3 windows put in & one repaired. The debris left on site, broken glass, nails, trash, ended with a nail in my car tire & having hire a clean up crew to help pick up the hard to clean up glass & debris. The window payne around our picture window inside the house was badly beat up & damaged, the install team put colored Chaulk to hide it. Additionally, the crew put white trim around our windows, when we ordered grey. The crew leaders left for 2.5 to go get the correct color. I was the one who caught their error after they put the white trim up around the picture window. Crew admitted to not checking the inventory for our job before they arrived to start our job. It's beyond repairable and need replaced. The install team cut our siding, two big cut marks on our hime. 2nd time Champion came to right their wrong, they left our home with a still broken window & the window that needs replaced due to manufacturing error on the inside of the glass, it's scratch. 3 rd time Champion sent the Regional Manager to come out to evaluate the damage. He he confirmed. We now have to wait to have our issue fixed & take a 4 day off from work to have Champion Windows back to our home. I believe we deserve compensation beyond delivering the right good & services. We should be refunded the cost of clean up and car tire, along w time off from work. I would not recommend them.

Reviewed by Kasey F.

Business Description:

For more than 29 years we've been fair, honest home remodeling contractors that Tri-State area residents trust. Utilizing superior skill and customer service, our goal is to provide homeowners with professional home repair and remodeling, as well as a truly competitive price. For home remodeling and repair contractors Wiregrass homeowners look to A Cut Above Carpentry, job after job. Clients come to us when they have an idea they want to incorporate into their home. Whether it's installi...

Recent Review:

This was our second venture with A Cut Above Carpentry, and like the first, it was flawless. We had linoleum in a full bathroom and an adjoining lavatory area. We had very old carpet in an adjoining bedroom, with a large walk-in closet. All old flooring was removed and replaced with a wood grained, ceramic tile. It all looks great - we couldn't be happier. As with the first job, Paul and his team showed up when they said they would, and the work was finished on time, and the project was under budget. Would we use the again? ABSOLUTELY!

Reviewed by William B.

Business Description:

My name is Matt Rosser and I own CUTTING EDGE CONSTRUCTION, we provide a number of services such as new home construction (framing, Roofing ,Installing windows and Doors, vinyl siding,Concrete pouring and decorative concrete (staining and texturing, But the best thing we offer is customer service I employ 5 well trained people, we will treat you fair we treat your house as if it were our own WE give FREE ESTIMATES WE DIFFERENCE between us and most other construction compaines is that we care ...

Recent Review:

He was knowledgeable and professional and he completed the job on time and budget

Reviewed by Barbara R.

Malvern,AL

A Super Service Award goes to providers who have achieved and maintained a superior service rating on Angi.

Business Description:

Van Horne Enterprises is owned and operated out of Malvern Alabama. We have over 25 years of experience in the industry and we know how to get the job done right. We feel invested in our clients homes and constantly strive for customer satisfaction. We can personally deal with your insurance company to save you the hassle. I would love to take on your new roof or new siding so please give us a call or click for an estimate today!

Recent Review:

The job was started right away. The crew was friendly and arrived on time. They worked until dark. Mr van Horne answered his phone or returned my calls right away while the job was being done. Mr. Van Horne and his crew treated me respectfully.

Reviewed by Michael W.

Business Description:

Davis Roofing has been taking care of all your roofing needs in Dothan, AL, Birmingham and Columbus, GA since 1965. Whether its emergency roof leak situations or a total roof replacement need, we have you covered.The service department division is on call for clients with roof leaks 24/7 through service dispatch technicians on call. All Emergency, Urgent and Scheduled dispatches are available so that we can better serve our clients fast and efficiently.The roof replacement division works clos...

Recent Review:

They finally called 2 1/2 weeks after the initial call from me. He stated he would come to my house on Friday after lunch and never showed, didn't even call me to let me know he wasn't coming or to reschedule. Poor way to do business.

Reviewed by Kelly M.

Business Description:

Classic Copper Works uses time honored German copper smith techniques handed down from father to son and passed on to our highly skilled artisans. We specialize in the fabrication of custom copper & bronze products and other metal specialties. WE DO NOT OFFER REPAIR SERVICES OF ANY KIND. Additional phone number - (888) 908-5339.

Recent Review:

They was out of state and was not able to do work. Could not find someone in my area.

Reviewed by L S.

Business Description:

We do almost all our own work. If we sub-contract any of our work we make it clear what will be sub-contracted. Experienced in USDA Rural Development jobs.

Recent Review:

Very well. Quoted a fair price. The crew was very efficient and worked the whole day. The whole job was completed in 2 1/2 days. Mr Miller came to inspect the work after it was completed. Nothing was left behind. Everything was picked up and yard was left clean after completion.

Reviewed by Barbara G.

Recent Review:

We were first happy with their work. Unfortunately they require all monies up front, I believe that is because they never plan to return a call or complete follow up. Our roof still leaks in the same place that we originally had a new roof put on for. There is no customer follow up. We have called for months . They initially told my husband they would return. The roof was put on in April it is now October.Refuse to take our calls now. Would not recommend this company.

Reviewed by t h.
Explore Our Solution Center for Helpful Siding Contractor Articles
Find Siding Contractors in
Siding Contractors in Hartford