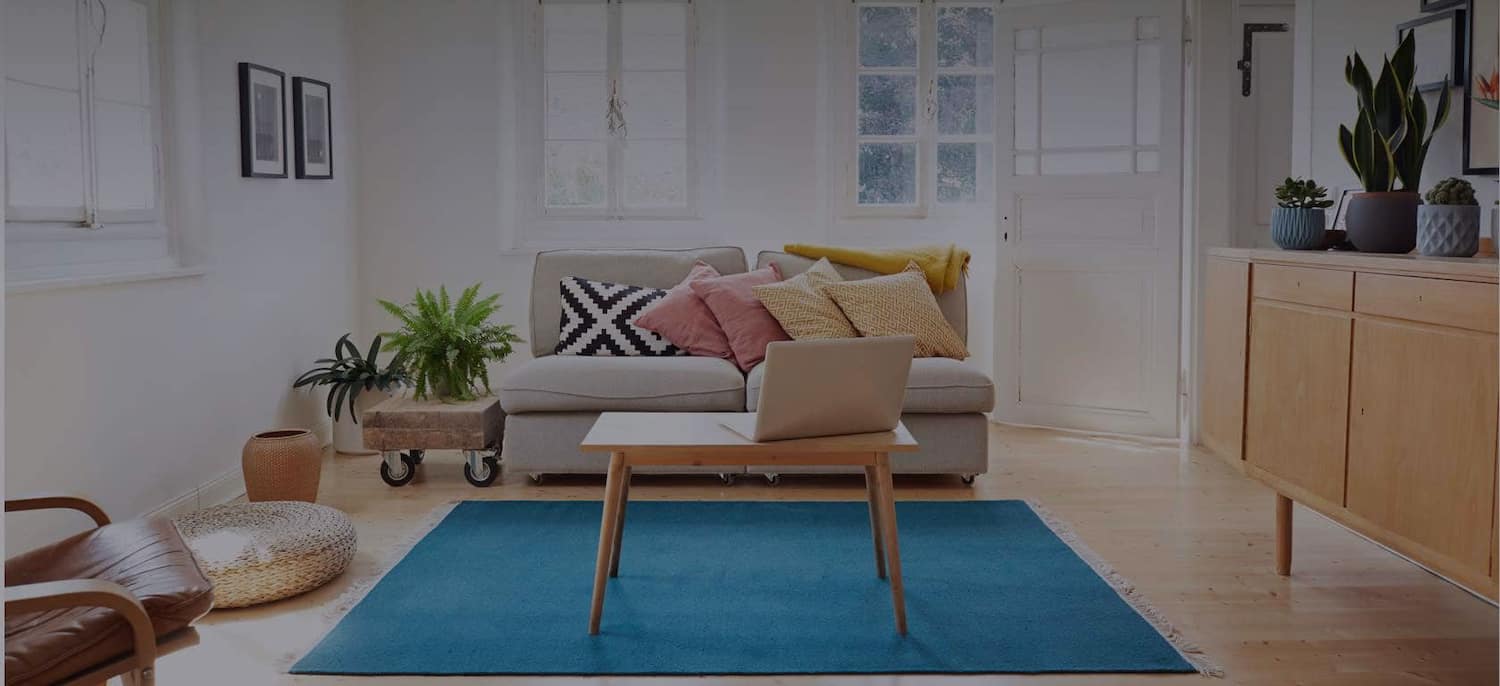 Get matched with top Home Builders in Grant, AL
There are 7 highly-rated local home builders.
Recent Home Builder Reviews in Grant
Okay so my boyfriend worked here. He worked hard for in and out over a month, when it come pay check time, he always had a accuse. My bf stopped working, we have tried now to get his check, and we still have not gotten his pay check, I find that as a man your word is all you have in life, my bf wasn't always on the correct path in life, he got outta jail, landed this job, and thought he was doing good, this company owes us right at 800.00 dollars and want pay us, this isn't the only person done this way. Bobby also is on drugs, do not work for this company you will never see your pay check.

- Michelle T.

Poorly Signed and paid installment on June 10, 2020. Broke ground mid July. Was supposed to be done by September 15th 2020. He walked off the job in Jan 2021. Didnt pay his subs and sent a letter for us to sign to take on responsibility for paying his subs. Had to fix the concrete floor so flooring could be reinstalled. Still isn't right Sent a second letter threatening to put a lien on our house because we wouldnt sign his ridiculous letter taking on paying subs. There isn't enough money left to finish the job anyway. Much less pay the subs he should have paid. He doesn't respond. Wont warranty his work. Left cracks in the ceiling, molding undone. Flooring still at issue, We have never tried to rush them or get on them at all about anything. He didn't put a dumpster on property right away and left piles of trash in the backyard for months. No port a potty. So yellow Gatorade bottles were found. It goes on and on To top it off the addition is for my elderly mother who has Alzheimer's and has had nothing but stress over this. We have already paid out of pocket over 12k. They weren't even able to move three existing windows and install them properly so that the custom blinds could be reinstalled. The size of the opening for doors is not correct so adaptations will be needed to finish the shorty work they are passing of as complete. I went with them, not because they were the cheapest. Because they were not. But because of good reviews. So I sadly put this out there to protect others from their deceitful ways. I noticed other better business bureau complaints that occurred after we had started our project. Beware. You have been warned

- Kimberly D.

First off, what kind of company just deletes the reviews section of their Facebook, unless they're really bad? Murphy never really finished my house, they just stopped working on it. Getting their warranty team to do anything has been a nightmare. They're unresponsive, slow, late, and don't do anything approaching due diligence. I would have fired any tradesmen who made half the mistakes Murphy's warranty team did. It's gotten to the point that I don't want them working on anything that I can do myself because I don't trust them not to make it worse. Sims-Lohman sucks The door guys suck Murphy doesn't do anything to make sure that work is done and doesn't make sure the people they're sending to do work have the appropriate tools and equipment. They aren't proactive and their thirty day check in was late - we had to remind them. They don't respond to emails in a timely manner and their responses are incomplete. They don't promptly schedule tradesmen to do work. They don't ensure tradesmen are aware of the scope of the work to be done. They don't ensure tradesmen have the appropriate tools and supplies to do the work. They don't check to see if the work is done. They don't ensure that tradesmen clean up their messes. They must be prompted, repeatedly, to schedule work. They do the bare minimum they can get away with

- Jake A.

The commode valve in the master bathroom failed while we were out of town, so full water pressure was "watering" the house for two days or so. After another service came initially to dry things out but ultimately pulled up most of the subfloor to the floor joints, McMunn Construction came in for the restoration work. It was more restoration than remodeling, although we did upgrade here and there in the process (flooring throughout, master bathroom vanity and counter top, master bathroom shower, and replaced 15 year-old water heater). Roger and his crew were always a pleasure to work with; quite accommodating, very polite, and responsive to phone calls or emails. There was always someone working when someone was scheduled to work. When it came to sheetrock work, they didn't hesitate to do a little extra repair in other locations when asked. In the utility room, there was one wall that had growth records for our three children which they cut out for us (so that we could otherwise preserve it when the room was repainted) and replaced at no extra charge. I appreciate very much the solution to provide additional wall support that was needed due to the subfloor replacement. Repair took several weeks longer than the anticipated three weeks or so, but it was not the fault of McMunn Construction. While some of the delay is attributable to two of McMunn's subcontractors (both involved in supplying and installing the upgraded shower), most of the delay was due to 1) our tying together the new shower wall with a new vanity countertop, and 2) multiple problems with getting a new vanity in a timely manner, which was our responsibility. Price was quite reasonable. Although we did spend more than what insurance covered, the extra is attributable to the upgraded flooring, upgraded shower and vanity and its countertop, and replacing the water heater. For me to award an "A" in quality, practically every detail including finish work, would have to be perfect, and that would be hard to find in most contractors. So, there were a few things, particularly in finishing work, that were not "perfect," but nothing to "get all tore up about." We replaced much of the flooring with ceramic tile, and McMunn's "tile guy, " Tony, did an excellent job. So, I came close to awarding an "A" for quality for McMunn overall, but it's certainly a strong "B." Again, Roger and his crew were very responsive. If a problem was evident (e.g., omitting a place in the utility room floor for heating/AC vent and for the dryer vent even after the ceramic tile was in), they responded very well to rectify that. Not that this was a problem at all with McMunn Construction, just keep in mind when using any contractor, to have the work that's needed to be done clearly defined including details that you might tend to assume will be provided.

- Larry K.

Gave estimate and then went to work. Work was done on time and addition work problems were explained and cost give. The service was very good and the work quality was excellent.

- Ward W.

My husband and I were absolutely satisfied with all work performed. Had it not been for my husband having had major complications from a recent back surgery we would have done this work ourselves since my husband is a perfectionist. Mr McMunn always showed up when he said he would which really goes a long way to build a good relationship with a customer. All work was done professionally and in a timely manner. He went to great trouble to blend the texture on the ceiling and did a fantastic job. My picky husband was pleased but I think I was more so since I didn't have to be the helper on this job. Truly a top notch professional!

- Jennifer R.

Brent, Ben, and Joe all did a great job in removing our old windows and installing our new windows. They were very professional and considerate. They did a good job of communicating with us as to when they would be there and as to how they would perform the work. Ben did an excellent job of making sure that we were happy with how the windows were installed, how the trim (brake-work) looked, and answering all of our questions. They worked a partial day on 5/25 (set-up day and installed three windows). They installed most other windows and began installing metal trim on 5/26. On 5/27, they installed the last window and finished metal trim installation. These guys do all types of construction and remodeling work. I will definitely consider using them for any future work, and would highly recommend them to others.

- Chad C.

Everthing looks perfect and would recommend him to anyone!! Did an outstanding job on my door frame!!

- Dylan J.

Welcome Home Construction, LLC

Welcome Home Construction repaired a large deck and installed new tongue and groove boards in the ceiling of an existing porch. They were able to devise a solution to repair an existing support for the deck, and did a very good job of replacing all decking. They did an excellent job of fitting and trimming the new ceiling boards for the porch, enhancing the appearance of the area. All workmen were courteous and professional and kept the area clean at the end of each day. Mr. Joyner maintained frequent oversight of the work, and was always available to answer questions. We would not hesitate to call him for future work.

- Ann W.

Winner Team Construction, INC.

In the end I wasn't able to obtain the financing required to use Winner Team Construction's services, though if I had I would have used their general contracting services to do the job.

- Penh B.
Explore Our Solution Center for Helpful Home Builder Articles