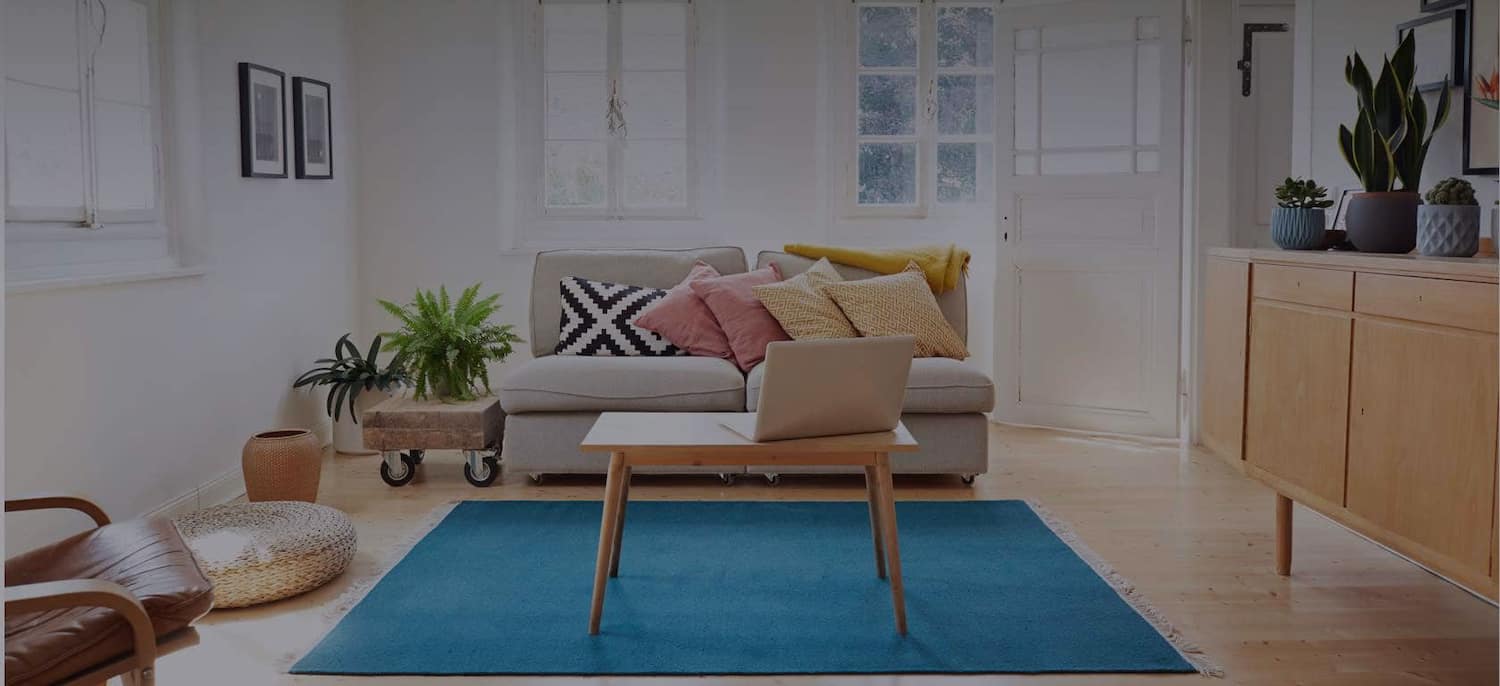 Get matched with top Garage Builders in Eutaw, AL
There are 3 highly-rated local garage builders.
Recent Garage Building Reviews in Eutaw
Roof was great left some old roof tire paper an single was to come back an clean it up did not come back

- Glenn F.

We hired Wayne Peffer to manage a numbers of repairs on our house, have it fixed and painted, and remodel two bathrooms. He couldn't have been better and has in fact become a good friend. Wayne is himself an expert handyman and carpenter--skills he teaches at Shelton State--who has a wealth of experience and wants every job done right and in in the manner he himself would want for his own home. He also uses first-rate electricians, and flooring and glass contractors. He's smart, affable, and fair; in fact I'd rate him as high on personal character as I would on professional expertise. Easy to contact, easy to work with, costs explained up front--a real gem in all regards. We'd use him again: he's a complete A+.

- William U.

Wayne had done an addition to our house 6 years earlier and had added a underground Tornado Shelter with a master bedroom above it. We were in it when the tornado of April 15, 2011 hit our house. During the tornado of April 15, 2011 our home was damaged by trees and limbs hitting the house. A large tree smashed some of the roof rafters and sent limbs thought the roof and into the up stairs bedroom. Wayne was on site at first light the day after the tornado (once the police would let him into the area).He had an electrican working with him so that they could disconnect the section of the house that was damaged and make it safe to put power back on the house once the power company finished their work. Twelve days later while Wayne was working on the house, the April 27, 2011 tornado that hit Tuscaloosa came withinm 1/2 mile of our house and ten people (my family, the neighbors and Wayne) spent some time in shelter that wayne had built for us 6 years earlier. Over the next few months Wayne and his team pulled my house back together and repaired and remodeled several rooms. He kept me informed and updated so that I was never wondering what would happen next or what I needed to provide to keep the job moving. Peffer Construction is a small company with very dependable sub-contractors. They give personal service at a great price. They take on a few projects at a time and do the higest qually work. Please keep in mind that they have other clients and have to serve them too so its up to work out a schedule. If they are not on your job some morning they may be on mine. You will have to learn to share.

- dennis m.

Pefffer Construction has done work for me on several project over the past 10 years. They have remodeled a bed room and bath room along with adding a large closet and computer room. they have remodeled another bedroom for me. They constructed a 1400 sq ft. master suite addition that included a below grade Tornado Safe Room with a very nice interior stairway leading to the bunker. the addition also included two toilet rooms and a Spa Suite. While doing the addition they remodeled the laundry room so that i can use two washers and two dryers. he also replaced some windows and doors while remodeling the house. several years later we were hit by a tornado (so we got to use the shelter). Peffer construction showed up as soon as they could get through the police lines and started patching up the house. They met with our insurance adjuster and rebuilt the damaged part of our house while we were still living in it. 12 days after we were hit by the tornado a second major tornado passed within 1/2 mile of the house and the peffer crew (who were repairing the house), our neighbors and our family all found shelter in the Safe Room. Peffer Construction is very eazy to work with and the craftmanship is the best you will find.

- dennis m.

Pro Maintenance And Construction

The pergola is gorgeous and it perfectly matches the style of our house. Even our neighbors are impressed and have asked for their contact information for projects around their homes! Connie and Greg Thompson run a tight ship and everything is done to their exacting standards. Greg is obsessed with perfection and had his team recut wood/stone etc until he was happy with the result. He basically treats your project as if he was working on his own home. My husband and I watched in amazement as we could not believe the level to which he focused on even the smallest detail. He and his team were ALWAYS on time, polite, and cleaned up after themselves everyday. Connie keeps you posted on the arrival of the subs and is available all of the time (to include the weekends) to answer any questions. She and Greg keep on top of everyone's work and inspect for quality control. This project and their professionalism exceeded our expectations. We were so impressed that we will not use anyone else for future projects.

- Kimberly A.

Pro Maintenance And Construction

We are thrilled with the final project as it exceeded our expectations! I do not like the look of a traditional storage unit and wanted something that looked like it was part of the house with columns, gabled roof, siding on the front peak, and removable lattice panels so that we could use the garden house for storage and/or gardening projects. It looks stunning and our neighbors were impressed with our new addition (they thought it was a new room and were shocked to see that it was for storage). Connie and Greg were always on time, polite, and gave us great ideas and suggestions and all work was done quickly and to very exacting standards. We are so thrilled that we are going to use them to remodel our master bathroom and kitchen, two very big jobs.

- Kimberly A.

Pro Maintenance And Construction

The new fence is beautiful and has made a dramatic difference to the appearance of our side yard. In less than one day the old fence was completely removed and the new one installed without any evidence that the old fence had ever existed. Connie worked with us closely for measurements to ensure that the new railings were close enough together to ensure that our dogs weren't able to squeeze through the bars! Then Greg and Steve built the new arbor with beautiful columns and a custom top to match our pergola on the other side of the house. This is the 5th time that we've used Pro Maintenance and Construction (remodel of our master bath, remodel of the kitchen, new pergola, new garden house) and they continue to impress us with the exacting quality of their work and their sincere focus on customer satisfaction. We will not work with anyone else but them. Even our neighbors are using them because of the quality of the work that they've done for us.

- Kimberly A.

Pro Maintenance And Construction

Fantastic. Connie and Greg are professional and conscientious from initial planning to completion. They coordinated all subs, listened carefully to our wishes, and worked hard to keep costs down while still providing superb work. Greg is very fastidious about keeping the construction site clean and protecting your existing floors and carpets from construction while Connie is in constant contact to keep you up to date on the arrival and departure of subs. Everything turned out beautifully and we are using them again for our next project - the kitchen!

- Kimberly A.

Pro Maintenance And Construction

My experience with Pro Maintenance was a GREAT one! From the outset, they took their time and took us around to see their previous work. Other customers loved them and were very personable when they told me of their experience with Pro Mainenance. I was impressed with their professionalism and their personable interest in my project. They treated my situation as though if it were theirs! They dealt with our insurance company with tact and professionalism and expalined to me in great detail what to expect. They made an intimidating situation a manageable situation. They started the project letting us know when they would start, what to expect during certain stages and had an 'open door' policy to call anytime with questions or ideas. This contractor built my home with the care if it were their personal home. They were passionate with giving me ideas and input and no matter how many changes I made they were accomodating. They even made some of my ideas even better! Contracting is a hard business with all kind of hinderences and delays. But Pro Maintenance made my experience a delightful one. When there were delays, I knew Pro Maintenance was doing all they could do to make the delays short and less painful. I actually felt part of the company!! Their employees were delightful and informative. They all had great attitudes and loved what they did. It showed in every aspect of my home and what it looks like today. If I had to go through the stressfull task of rebuilding my home again I will definitely have Pro Maintenance on my side!!!

- Walter A.

Pro Maintenance And Construction

Fantastic! Connie and Greg Thompson and their team are the absolute best at what they do. They are on time, super responsive, and obsessed with perfection! We've never seen anyone work so hard to get the job done RIGHT. We have a huge kitchen that needed a significant update and they worked with us from initial planning to final wall color choices. Connie worked with us to keep costs down and that allowed us to put the money toward granite counter tops and a custom island. Connie is the quality control expert and she came by everyday to ensure that the subs were there on time and doing their job right. She even picked up things that we didn't notice and made the guys come back to fix it to her standards! Greg is like "McGyver", he can come up with a solution to anything and worked a miracle when my custom granite island top arrived with the center cooktop cut out wrong. The stone company thought the stone was a total loss but Greg came up with a solution that saved the entire piece by fabricating a metal strip to hold up both the cooktop and the pop up vent (and you can't even see it). That was a miracle because we could not reorder that specific granite and the stone company was so relieved and thrilled with his work that they paid him for his work and have actually asked him to help them on other "problem" projects. Greg and Connie run a family business and they are absolutely committed to quality service. They kept us updated at every step, we never had to worry about surprise costs, their subs were fantastic, and they always cleaned up after themselves so it minimized the pain of living in a construction zone. This is the third major project that they've done for us and we continue to be so impressed with their service and expertise (and we have very high expectations!). Our kitchen is absolutely stunning and every suggestion they made turned out to be the best decision ever! We trust them implicitly and will continue to use them for every other future project!

- Kimberly A.
Explore Our Solution Center for Helpful Garage Builder Articles