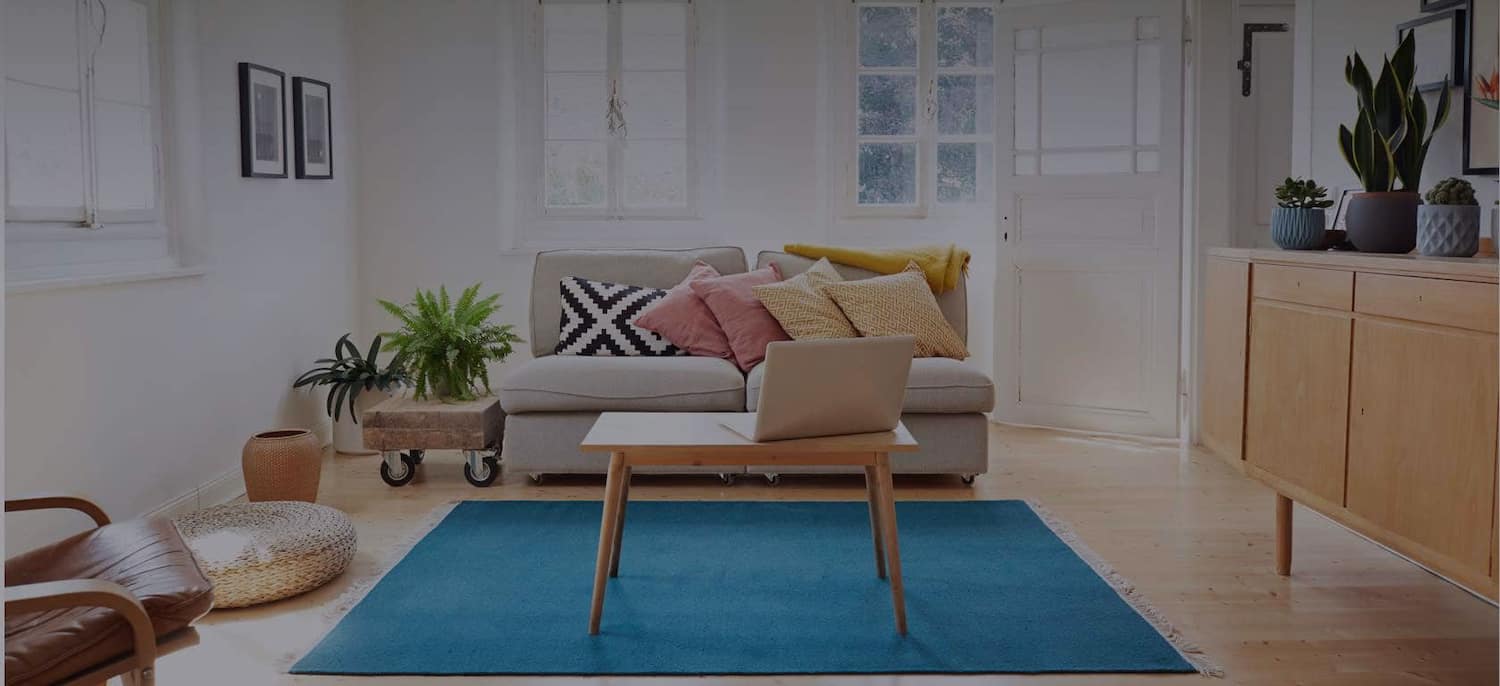 Get matched with top Floor Cleaners in Dothan, AL
There are 0 highly-rated local floor cleaners.
Recent Floor Cleaning Reviews in Dothan
Veterans Cleaning Solutions, LLC

Excellent job! Jim called before coming and showed up at appointed time. He explained what he was going to do before he did it to make sure my understanding of the task required was the same as his. I had previously damaged some limestone tiles with an acid wash and thought them impossible to restore. Jim spent approximately four very labor-intensive hours repairing the damage and restoring the shine to the limestone. The task involved sanding/polishing the tiles with several grades of honing substance with accelerated grades of polishers. It was a lot of work, but the tiles were returned to their original beauty. Awesome.

- Sandra H.

Veterans Cleaning Solutions, LLC

All the work was accomplished as indicated. Pricing was excellent including especially the 15% veterans discount. Quality of all the cleaning was excellent I would recommend Veterans Cleaning Solutions to anyone who wants a first rate cleaning of their home especially in preparation for sale.

- Virgil W.

Veterans Cleaning Solutions, LLC

We already use Veterans Lawn Care and they are great! So we decided to give the pressure wash guys a try. Let me tell you - these guys are awesome! Prompt, courteous, and very professional service all around. They did such a good job on the pressure washing that we are having them refinish our floors in the next couple of months. They do it all - carpets, pressure washing, lawn service, refinish floors, etc. Wish I could give them a higher rating than "A"

- Ellie L.

Veterans Cleaning Solutions, LLC

Three men showed up at the appointed time and worked over eight hours. They moved the furniture, cleaned the tile, sealed the grout and fan dried the floor. Then they replaced the furniture exactly as it was. While they had heavy equipment, they also cleaned by hand where necessary and protected appliances, cabinets, etc. They were very professional in their manner and worked constantly. While Garrett and Derek worked inside, Brandon got busy with the driveway. It was a big job, but when he finished it looked like the concrete had just been poured. Impressive job. Then he helped inside. Our house is over 3000 SF, and only two rooms are carpeted, so it was a big job for 2 or 3 men. I was sceptical when they started, as I thought I had tried everything and still couldn't get them as clean as I wanted. Even after using a wet pickup shop vac, a carpet/floor cleaner and good old elbow grease, I still couldn't get the floors clean enough to pass the "paper towel test". These young men did an excellent job. I was able to go to several high traffic areas and scrub with a damp paper towel, and it always remained clean and white. So I'm a believer. They did what I haven't been able to do, and believe me, I've put in a lot of effort in trying to do the job. I highly recommend Veterans Carpet Cleaning and Lawn Service. In fact, I'll probably have them back to clean the outside of the house. Also, they cleaned up after themselves. I didn't have to pick up ANYTHING after they left. In our experience that is a rare thing, and these gentlemen should be commended for that too.

- Sandra H.

Veterans Cleaning Solutions, LLC

Horribly. We are in the process of putting our home on the market, so we had a paint contractor (Covenant Bros. Bob Brown) outside painting the exterior of the house, in absolutely no conflict with Veteran's contractors, who were scheduled to arrive around lunch or noon. Covenant did a fantastic job on our exterior paint. I will leave the details in another review of Mr. Brown's services. We also had a handyman (Larry Bryant) doing some work on our outside porches and replacing two interior toilets and changing out some ceiling fans. Mr. Bryant also did a terrific job for us. When Veteran's representatives arrived, they were a very young woman and man (both 19-20 years old). They arrived in a van at approx 11:45 a.m. When my wife, who had taken off specifically to be there for Veteran's (and not the other 2 contractors), welcomed them in, our handyman Mr. Bryant was in the process of completing a new toilet install in one of our upstairs bathrooms and had a water line which he was in the process of replacing. He did hit a snag and had to run to the store to get a replacement line. My wife actually went and purchased the line and was back by 12:15. Before my wife left to pick up the line, she asked Veterans's rep, the young woman, if this would present a problem. She said that it would not as they had to pull out their lines and equipment and that it would take awhile. Note: Upstairs, Veterans was contracted to clean 2 bathrooms, 3 bedrooms, and the main hall. Our handyman was in ONE bathroom for approximately 20-30 minutes of this time. If Veteran's had wanted to, they could have started in either of our children's bedrooms and would not have interfered with Mr. Bryant in the least, nor he, them. Again, my wife had been assured that Veteran's reps had no issue with Mr. Bryant's work in that one bathroom. When my wife returned at 12:15, she saw the Veteran's representatives sitting in the van, with NONE of their gear out and was told by the young and ill-trained representatives that she was to call Tim at their office immediately. When she called Tim he first refused to say anything, then began screaming, "Do you have other contractors's at your home right now?!" My wife, taken aback, replied "yes", as if it was any of his business other than if these contractors were impeding Veteran's in any way, which they absolutely were not. Tim, their sales manager, in very belittling fashion, told my wife that "he didn't pay his people to sit in the van and do nothing. " My wife said she agreed, and that there was NO REASON AT ALL for Veteran's two teenagers to be sitting in a van, listening to the radio. NOT pulling out equipment or lines. NOT cleaning either of the two children's bedrooms, the other upstairs bedroom, or the first floor bedroom and laundry room. NOTHING AT ALL WAS GOING ON. In Tim's view, this was all my wife's fault, but any reasonable manager would have easily seen that this was the case. Tim had also left, on my phone a message at 12:11, which said that I was to call him immediately in a very rude tone. As I teach and coach, I did not see this message until our lunch period. I did call him back, but he did not answer either of my calls. Veteran's began work at around 12:25 or so after my wife go off of the phone with Tim. If I had been there, I would have told them to leave my property immediately, but my wife was a lot more understanding than most anyone would have been. To say their work was shoddy and substandard is an understatement! First, our tile was cleaned in both bathrooms and a downstairs bedroom and laundry room. It was cleaned, but not particularly well. My kids could have mopped it and done just as well. It was certainly not the level of cleaning which was represented by Veterans. The real problems were with our carpet. First, it was not cleaned well at all. And I mean, AT ALL!! None of the spots which Tim, on the pre-inspection process assured us would come up were removed, but it certainly wasn't from lack of using enough water, as our floors were absolutely drenched and soaking wet. We've had floors cleaned in previous homes and have always had a good response (especially with Steamex years ago). The process is wet, but most of the water should be EXTRACTED from the carpet as that is how the soil and stains are gathered back into the cleaner tanks. Our floors were so covered in water that they were still soaking wet the next night, over 24 hours later. It was as if they wet everything down to look as if they had done something and then just left. Plastic covers that were supposed to be put on the feet of our furniture in wet areas was only applied under under chest of drawers in one bedroom. Our bedposts sat in water, as did our cabinet and entertainment center. All wet and unprotected! We ran our A/C and ceilings fans at full blast trying to dry the floor, which took over 36 hours. When the carpet did dry it was brittle and crunchy as if there had been solvent left on it. Not sure if this is why, but I'd bet on it. It was obvious that they decided to get done fast, get paid and get out. I believe they were told to do so by Tim, but that is certainly nothing that can be proven. Veteran's representatives rushed my wife into paying them and they hightailed it out by 3:30 or so. Funny, as we were told that this process would take over four hours to complete. Remember, they didn't actually start working until approx 12:30. When my wife actually saw the mess and amount of water on the carpet, she know that she had made a mistake in paying them for completed and quality work. This was neither! She called me at the school panicking. I told her to call them back, but Tim did not answer her calls. I then called Tim four times and left two different messages to call me back immediately as we had a problem. Tim never called either of us back that afternoon or evening. Nor did he call the next morning, so we decided that the only recourse we had was to stop payment on the check we had given them. In our history together, over 17 years, neither me, nor my wife, have EVER stopped payment on a check. (Our other contractors, Mr. Brown -$2,000- and Mr. Bryant - $1,000 - were paid just as soon as their services were completed in full in cash, and we were very pleased with those services. They would both attest to this fact.) Two days after the check was cancelled, we received a call from another representative at Veteran's, named Jim, saying that they wanted us to pay them for services rendered, immediately. There was no mention of our calls or complaints, just "Pay us now." Later, they sent threatening texts saying that they would put a contractor's lien on our home unless we paid them immediately. My wife called Veteran's and told them the problems and how absolutely shoddy their "service" was to us. They asked us for a chance to look at the work and to see about giving them a chance to make it up, but when my wife met with owners John & Jim at our home, taking off from work to do this at our expense, she was told that everything they did was good and that we shouldn't have expected to see those carpet stains come up, as had been promised. They even told my wife that Tim would not have told her that they could clean the stains and that it was probably from "animal feces", as we do have three very clean, and house-trained dogs in our home. These dogs are almost never upstairs and never unattended. This was obviously an attempt to call my wife a liar and say that our house is filthy. (A tactic called shifting the blame.) I can assure you the house is clean, except for the carpets.... thanks to Veterans. I also assure you that my wife did not lie as to her being told the carpet would come clean as that is what Tim point-blank told me on the same day. Obviously Tim knew that if he had stated that Veteran's couldn't guarantee cleaning our carpet that he would lose this sale, so he told us what we wanted to hear. (Actually, I purchased a carpet cleaning solution from Amazon for $15 that I tried one two of the "impossible to remove" stains and guess what: Gone!! I plan to hit the larger stains and use a small steam cleaner, which I bet will have the same effect.) We eventually agreed, at Veteran's request, to pay Veteran's a little over $200 for the tile, though it was absolutely shoddy (3 out of 10 scale) work. Our attorney told us that we'd certainly not have to pay, but that if we didn't want to miss work for court, or have a lien on our home, we should pay them and just learn a lesson from the experience. Here's the lesson: We used Veteran's in part, because they had very good reviews on A.L., but the big reason we chose them is that they advertise that they are owned an operated by U.S. Military Veterans. We thought we'd have our floors cleaned well & also help out American veterans, whom we both truly appreciate, because without them our freedom would be impossible. I know, my brother is a Lt. Col. in the U.S. Army. It seems clear that Veterans CAN do good work. They probably do it most of the time, but they certainly did not do, or attempt to do, this at our home. In our opinion, Tim probably told the workers to 1) get done fast, 2) get paid, and 3) get out. This is not the mark of quality leadership and training, so I can't say anything good about John and Jim, the owners who intimated that my wife and I were lairs and looking to beat them out of a bill that was significantly less than our other contractors were paid happily by us, complete and on time. You'd think that they would have looked at that, but they just went straight to menacing us. The much bigger issue is that, when they were called on it, rather than take the "Customer is always right" approach, they went straight to threatening speech, calling me and my wife both liars, in so many words, and threats of liens on our home. Lesson learned: CHOOSING VETERAN"S WAS A BIG MISTAKE!!

- Hannah P.
Floor Cleaners in Dothan
Business Description:

Started by Paul Freeman, a lifetime collector of Arts and Crafts period textiles, Archive Edition offers reproductions of a hand selected collection of the finest Arts and Crafts textiles discovered throughout his lifetime. Archive Edition Textiles are copywrited reproductions of authentic Arts and Crafts patterns using modern materials. In 2014, Freeman partnered with Karl Eulberg, an executive in the furniture industry and lifetime fan and collector of Arts & Crafts. Eulberg brings a backg...

Recent Review:

It hasn't gone. Have you not read several previous reviews???

Reviewed by Gene P M.

Rating Not Available

Pros who have not yet received a review do not have a rating displayed.

Business Description:

Handy man service 1 to 2 employees

Business Description:

Our professional carpet cleaning team has more than 40 years of experience in carpet cleaning, and has seen it all. From basic cleanings to deodorizing, or the complete care of carpets and flooring, our team has the knowledge and experience to do your job well. At Gulf Coast Carpet Cleaning & Disaster Services, we know that having clean carpets in your home is always a priority — but there are also times when you need our help in a commercial or business space too! Because of our experience...

Recent Review:

Professional, knowledgeable, very responsive and we appreciated their excellent service. Jason and his apprentice were friendly and happy to answer our many questions fully. We would recommend them unconditionally!


Reviewed by Margaret K.

Recent Review:

They did a great job.  We were completely satisfied.


Reviewed by James G.

Rating Not Available

Pros who have not yet received a review do not have a rating displayed.

Business Description:

Brannon's Hard Surface is able provide you with all your cleaning need and tile repair needs.

Rating Not Available

Pros who have not yet received a review do not have a rating displayed.

Rating Not Available

Pros who have not yet received a review do not have a rating displayed.

Business Description:

Trinity Remodeling is a company that believes in Integrity, Quality, and Afford-ability.

Business Description:

Granite Gold is a third-generation family of stone care experts, dating back to the 1950s. Co-founders and cousins Lenny Sciarrino and Lenny Pellegrino grew up in the family business, manufacturing, installing and restoring stone surfaces. Their mission is to help homeowners easily protect their stone surfaces through safe, do-it-yourself care and maintenance products, and protection plans to safeguard against accidental damage. Granite Gold brand stone-care products are available nationwide ...

Recent Review:

I have used several Granite Gold products and like their effectiveness because they do what they are supposed to do. No strong fumes or irritating skin problems. The granite counter top daily cleaner and polish are so easy to use (spay it on and wipe with a paper towel) to keep all your stone products clean and shiny. I was surprised to see how effective the grout cleaner is. I sprayed it on some dirty tire floors in the bathroom and let it sit for a couple of minutes. Then I went over it with the scrub brush they provide. It looked clean then, but when it dried, it was much brighter. This is a 40 Year old bathroom tile floor pictured. Granite Gold also provides excellent professional support.

Reviewed by Lee H.

Rating Not Available

Pros who have not yet received a review do not have a rating displayed.

Business Description:

Masonry Restoration includes Tuck pointing, Spot pointing, and cleaning. Flooring includes Commercial VCT, Hardwood, Carpet, Carpet Restretch, Vinyl Repair, Ceramic Tile installation and cleaning .Epoxy System Certified

Business Description:

Cece's Total Care is new and ready to serve all your needs.

Recent Review:
Explore Our Solution Center for Helpful Floor Cleaner Articles