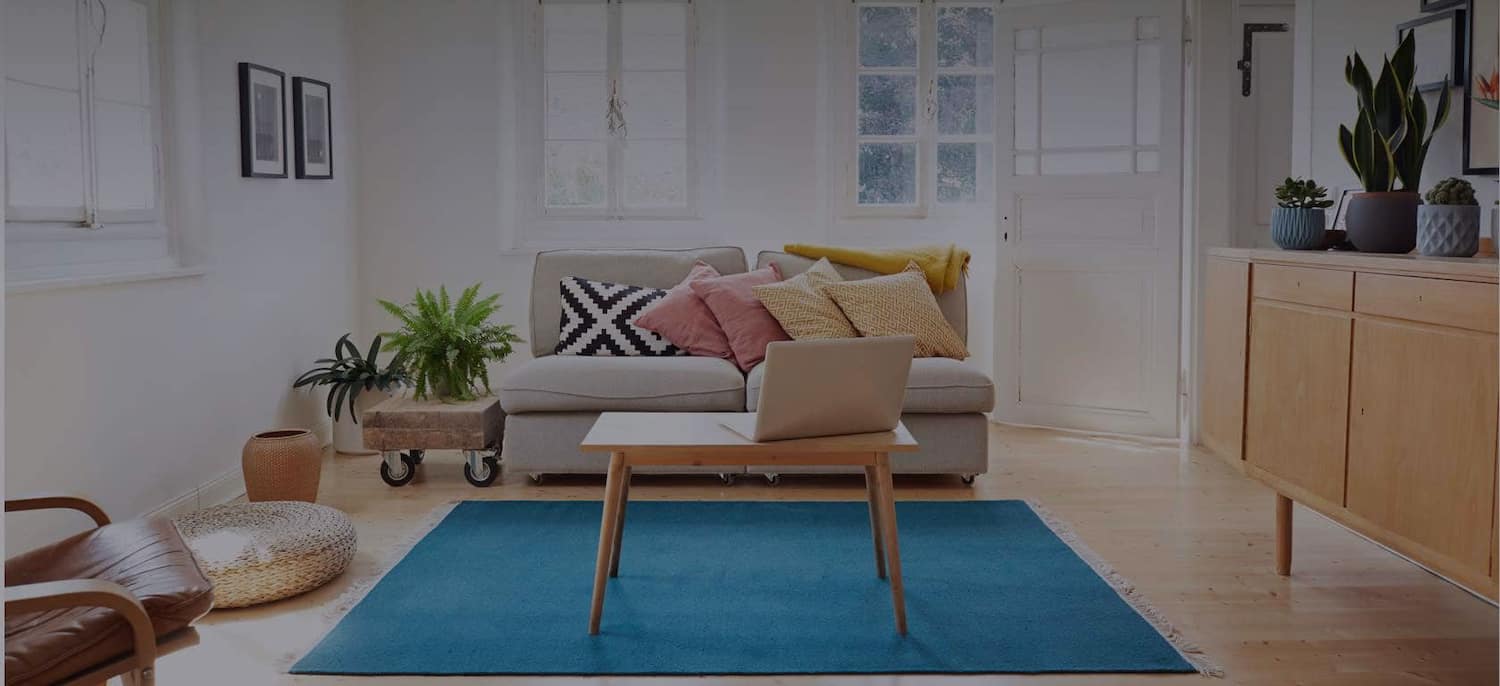 Get matched with top Sunroom Patio Enclosures in Cowarts, AL
There are 10 highly-rated local sunroom patio enclosures.
Recent Patio Enclosures Reviews in Cowarts
Guttering job went very smoothly from the beginning to the end. Adam was very helpful and courteous, and the job was perfectly done. Thank you Adam

- larry a.

Nathan and his crew, Steve and Jason, started and completed my beautiful screened porch in 3 days, as promised. He came and measured and gave me a bid on the same visit. I had a time crunch because of previous vacation plans. They worked me in to have it completed before I left! In 3 days I have a beautiful, professional, serviceable screen porch! I have a sun room that has a wall of windows that face the west. When the sun hit them in the afternoon things really heated up! I was trying to decide between having the windows tinted, getting an awning, having a screen porch or a pool. When I talked with Nathan he told me the pros and cons of each. I decided on the screen porch because I can use it year around and be outside in the shade, bug free!! When they arrived and set up, I had no idea that they could get it done in 3 days. They were all professional and perfectionist with a great work ethic. I couldn't believe they worked so steadily in this Alabama heat. I would recommend them to anyone who is looking for a professional, high quality, awesome screened porch! It was well worth the investment! It has added even more value to my home.

- Mary W.

They do covered patios, enclosures, pergolas, and guttering. They will even replace all the facia board before they do the gutters. This price included the roof, soffet, and the wiring for the speakers and the new fan. They re did the gutter system last. It is glass from floor to ceiling except for a couple windows that we asked them to put in. It is double pained and my plants and cats love it. It is an average of 74% at all times.

- cathleen a m.

Affordable Screen Enclosures

Overall great experience. The crew endured some sweltering heat, it took a little bit longer than estimated but in 100 plus heat, I'm truly impressed. As miserable as the weather was they did not cut any corners. The finished product was exceptional quality. It came with a one year warranty. Nice people very hard workers.

- Kristina I.

See above. Tommy and his crew do excellent work and if you want a contractor who does it right the first time and has integrity to follow up and ensure the product is continuing to hold up, hire Tommy.

- Aaron S.

The work Paul Bryan and his crew performed is of excellent quality. They took their time, did things right the first time and completed the job in record time. I am planning to use him on future jobs. I appreciate the professional and friendly manner of the owner and his crew. I will recommend him and his company without reservation. I have a beautiful sun room to enjoy for years to come, thanks to A Cut Above Carpentry.

- Gisela D.

Had Drew come out for an estimate. He measured and asked questions. He gave an overview of how they would do the work and gave me a written estimate. I called him back after I got 3 more estimates and they were able to complete the job the following week. Very professional company with great materials. I was extremely pleased with the results.

- James C.

The entire experience was wonderful.The estimate was fair and the work was great. The workers were polite and professional. It couldn't have been better. I am completely satisfied with the job. They cleaned up eveything. And the owner even came out and inspected the job himself. This is the second job they did for me. I also had them to cover my patio which was another outstaniding job. That was in 2010. I will use them for all that I need done if they can do it.

- Beverly R.

Mr. Blansit was supposed to not only replace my roof but he was to also, according to my insurance estimate and what was covered by the insurance check and the contract I had with him, take down the popcorn ceiling in my livingroom, kitchen and hallway where the old roof had been leaking. He was to replace damaged sheet rock, prime, re-popcorn and paint the ceilings. He was also supposed to remove and/or cover the furniture while doing this as well as repaint and repair all the walls in those rooms. The job was supposed to have been done in July and he did not do anything till August. He demanded half the payment up front to purchase materials. He only replaced the roof and with that he did not replace any OSB boards that he claimed in the original estimate were damaged. He did not remove any of the popcorn ceilings. He only had his crew paint over the popcorn and as a result it began to peal off the ceiling. They also did not move or cover anything so now I have paint drips all over my furniture and tile floors. He never came back to fix the ceilings. He never painted the walls. He took the money and never finished the job. I am now made aware that he is being held in the Coffee County Jail on several, more than 10, felony charges of theft by deception and has at least 3 complaints to the BBB. His reviews on other sites are all the same. He took the money and didn't complete the work or the work was substandard. He is not a professional. He is a conman. Do not hire Kelly Blansit.

- Melissa M.

Michael Millner M&E Home Remodel

There is a person on Craigslist named Michael M. claiming to run a legitimate business called M&E home remodeling and they were anything but professional. They were suppose to convert my patio room into a enclosed dry wall room and have the patio room build after that room was done. They kept poorly putting things together and was called out on it until they grabbed their equipment and materials and left. The staff had little to no idea on what they were doing and left the place incomplete with tons of deficiencies and No sun room. They kept the deposit.

- Kenneth V.
Patio Builders in Cowarts
Ashford,AL

Angi Certified Businesses

These Businesses meet our standards of certification, which include:

The owner, principal, or relevant manager passing a criminal background check
Required to have applicable state and local licenses
Maintain an average star rating of 3.0 or better on our network, if they have at least one review
Paying to advertise their services
Meeting any other eligibility criteria required by Angi

Business Description:

Hollow Oak Restorations is an LLC dedicated to helping you recover from water or storm damage or simply doing renovations to your home. The owners of the company have over 75 years of experience in construction between them and make sure that you're happy with the final product. We only hire the best candidates so they can get the job done in a way that leaves you satisfied. If you go with HORest, we'll help you make your house a home again. We specialize in Insurance work, as we have trainin...

Recent Review:

The workers arrived on time, were polite, skilled at their jobs and exceptionally neat. The work done met my highest expectations. Some other work was done and it too was done well with skill. I would have no reservations about recommending this company.

Reviewed by Ellis P.

Business Description:

Established in 1999, Hogan Builders Inc. is a Design and Build firm that specializes in creating what our clients envision as their dream home. For some this means adding onto and remodeling an existing home. For others, it means the construction of a new home. In either case we are fully qualified to make your dream home a reality. Our owner, Sean Hogan is a former President and board member of the Athens Area Home Builders Association. He has been appointed by the mayor and Commission of A...

Recent Review:

This was an increasingly frustrating experience. After ignoring my instincts that perhaps his company was either too busy or too disorganized to handle the project well we ended up going ahead. My husband worked in the trades with him about 10 years ago and thought he seemed like a stand up guy. If I had just asked for some word of mouth reviews from people in Athens we would have heard enough to deter us, but we didn't do it because of time constraints. 
He and his project manager were constantly vague or delayed providing information. Many important processes were skipped, including pulling a permit to repair a wall which required structural, electrical, and plumbing oversight. It was agreed that the back wall needed to be repaired before starting the porch, but then his crew went ahead and started the porch before even putting windows back in. This was when it was starting to get cold, mind you. 
When they added not the back porch they pulled back about 8" of the roof line all the way across the back porch about 16'. After the porch roof was built it was left exposed with no tar paper for at least a month during which time we noticed water pouring in at the porch ends and through the wall onto our brand new door. When I finally reported this it took them about 20 days to get the roof covered with tar paper. I thought the issue was fixed at this point. 
While there were many small details of the project that went wrong, either through their inability to effectively communicate with their crew or our needs being ignored, the biggest issue we encountered is the lack of professionalism and bullying that transgressed because of the water leakage issue. The week before they "finished up" we started to demo inside for a bathroom renovation we planned on doing. The inside of the wall, right under post for the new porch, was sopping. The brand new lumber and insulation we had them put in was soaking wet and a great deal of mold was growing. The owner said he would come and view the problem at the start of the next week. After we did not hear from him or his project manager, who had come to look and said they would remove the affected drywall and insulation, by Tuesday of that week, and after repeated instances where they didn't do what they said. We removed it ourselves and started drying it out. Unfortunately, the span of the the porch wall where moisture was getting included our kitchen and only working bathroom. Even though we have only asked that he deduct the labor for taking out the drywall and replacing the insulation ourselves, he has refused to take any responsibility for the leaking, saying that because we had a hole in our house that there is no way he caused further damage. He has even blatantly lied about why he did not come look at the problem. Prior to his work we did not have a closed wall system that was taking on water and while parts of our rafter system were and are currently exposed, our roof was not leaking into our home. Even after we took out the wall and were trying to dry it out, moisture was still coming into our home under the west side of the porch. The project manager said they would flash and repair that section, but it was not done.
In addition, when opening up that wall we noticed places where the wall framing was not attached to the sill and even scarier, places where there were no supports added to hold up the subfloor and floor which had previously been attached to the sill or damaged. Places where several feet of flooring where just hanging off the nearest floor joist.
Needless to say it has gotten ugly. His information is so disorganized that his final bid did not include the most recent change order and was about $1200 higher than it should have been. His communications about money have been bullying and he either does not respond reasonably to any critique or he ignores information. We have been working to reach a compromise to find a fair amount to pay him, deducting the work we have had to do to fix dangerous, damaging, or incomplete work, but he refuses to negotiate the amount he is demanding and is threatening and lien on our home and court. So, we have had a pretty bad experience. 


Reviewed by Timera T.

Business Description:

There's never been a better time to transform you home with Champion of Birmingham! Think of us as a one-stop shop for everything you need to beautify your home's exterior: windows, sunrooms, siding, roofing and doors. Only Champion offers the superior energy efficiency of Comfort 365 Windows, industry-leading limited lifetime guarantee, and award winning products made in the USA. For over 60 years, Champion has been manufacturing and installing quality windows, doors and sunrooms while crea...

Recent Review:

Champion installers were professional, knowledgeable, and respectful. Most importantly they performed the job of installing the windows quickly and efficiently. The work was WELL DONE. thank you champion. I will use them again.

Reviewed by Joy D.

Business Description:

For more than 29 years we've been fair, honest home remodeling contractors that Tri-State area residents trust. Utilizing superior skill and customer service, our goal is to provide homeowners with professional home repair and remodeling, as well as a truly competitive price. For home remodeling and repair contractors Wiregrass homeowners look to A Cut Above Carpentry, job after job. Clients come to us when they have an idea they want to incorporate into their home. Whether it's installi...

Recent Review:

Great work by Cut Above. Paul and his crew do terrific work. The prices are very good, and the quality of the work is excellent.

Reviewed by William B.

Business Description:

Dream Builders USA serves our customers with professional, effective roofing and contracting services. Owner, Kim Derks, is a 2nd generation roofer that can satisfy any of your roofing or home improvement needs. In additions to roofs, we offer remodeling, additions and will even build you a New Homes. State Certified BUILDING CONTRACTOR - Serving The State of Florida Since 1999. We offer New Construction and Existing Repairs. We offer Roof Certification Services. We offer services to Commer...

Recent Review:

Kim completed a metal roof replacement was was done very professionally and I am extremely happy with the end result of the project.

Reviewed by dew drop b.

Business Description:

If you are looking to add value, comfort, and beauty to your home or business, the professional staff at Hathcock Home Services is ready to provide you with the best solutions for your home improvement projects. We offer a wide variety of services to best serve our customers at competitive prices. At Hathcock Home Services, our roots run deep! Originally a division of Hathcock Roofing (founded 1945), Hathcock Home Services separated in 1985 specializing in vinyl siding and awnings. Over the y...

Recent Review:

Guttering job went very smoothly from the beginning to the end. Adam was very helpful and courteous, and the job was perfectly done. Thank you Adam

Reviewed by larry a.

Business Description:

Retractableawnings.com is a RETRACTABLE awning industry expert hired by Architects, Landscape Architects, Exterior/Interior Designers and Contractors worldwide on a consulting basis. Retractableawnings.com is a specialty fabricator, distributor & installer of all types of exterior RETRACTABLE sun, rain, wind, bug & snow protection systems including but not limited to: ≡ Retractable folding lateral arm awnings ≡ Retractable patio and deck pergola cover systems ≡ Retractable vertical drop arm a...

Recent Review:

1 response ,,, waited a month for a visit and quote. Would not give a discount on price for disabled Vet, or Senior .......... Contacted 2 others.. No response.2,

Reviewed by Jamie K.

Business Description:

JNB Services, LLC is well-establish residential and commercial company in Daleville, Alabama and have been in business for 5 years. We serve over 725 clients and have done over 1,000 projects. We satisfied our clients so well that they keep coming back for multiple projects with us and they continuously refer us to the people they know! We also received over 60 testimonials from them. We deliver quality of work, use quality materials and on budget-guaranteed! We provide high quality professio...

Recent Review:

A few hick ups due to weather and not enough materials. But otherwise it went great. The whole team. Was great

Reviewed by Candace. Sun Room Build T.

Business Description:

ARCBAZAR provides online architectural design. Services include: New Residential, Remodeling, Interior Design, Landscape, and Commercial Spaces. Clients launch a competition for a project online at ARCBAZAR.com by providing a brief description and images/dimensions. Several Architects & Designers participate in the competition. By the end, Clients receive multiple design packages and choose the best solution. To view completed projects, please visit www.arcbazar.com

Recent Review:

Good for initial idea generation - will not replace an architect familiar with local Building Codes

Reviewed by Jeffrey P.

Business Description:

Amazing EZ-Screen Porch Windows are uniquely designed and custom-sized screen porch windows made to fit existing openings without expensive re-framing. They are also ideal for new construction. It's easy to enclose your outdoor spaces. Versatile, rugged and attractive, they're also a snap to operate. Open, they let the breeze in, closed they provide protection for rain, snow, wind, dust and the summer sun. Light weight, but heavy duty. Amazing EZ-Screen Porch Windows are constructed of ...

Recent Review:

It went perfectly. I called and spoke to the office immediately. They came out the next day on a Sunday prepared to give an estimate and complete the job. Everything is done. They performed quality work with quality products, very professional, clean-cut, honest, efficient, fair price. We are very happy and highly recommend them.

Reviewed by Michele I.
Explore Our Solution Center for Helpful Patio Builder Articles
Sunroom Patio Enclosures in Cowarts