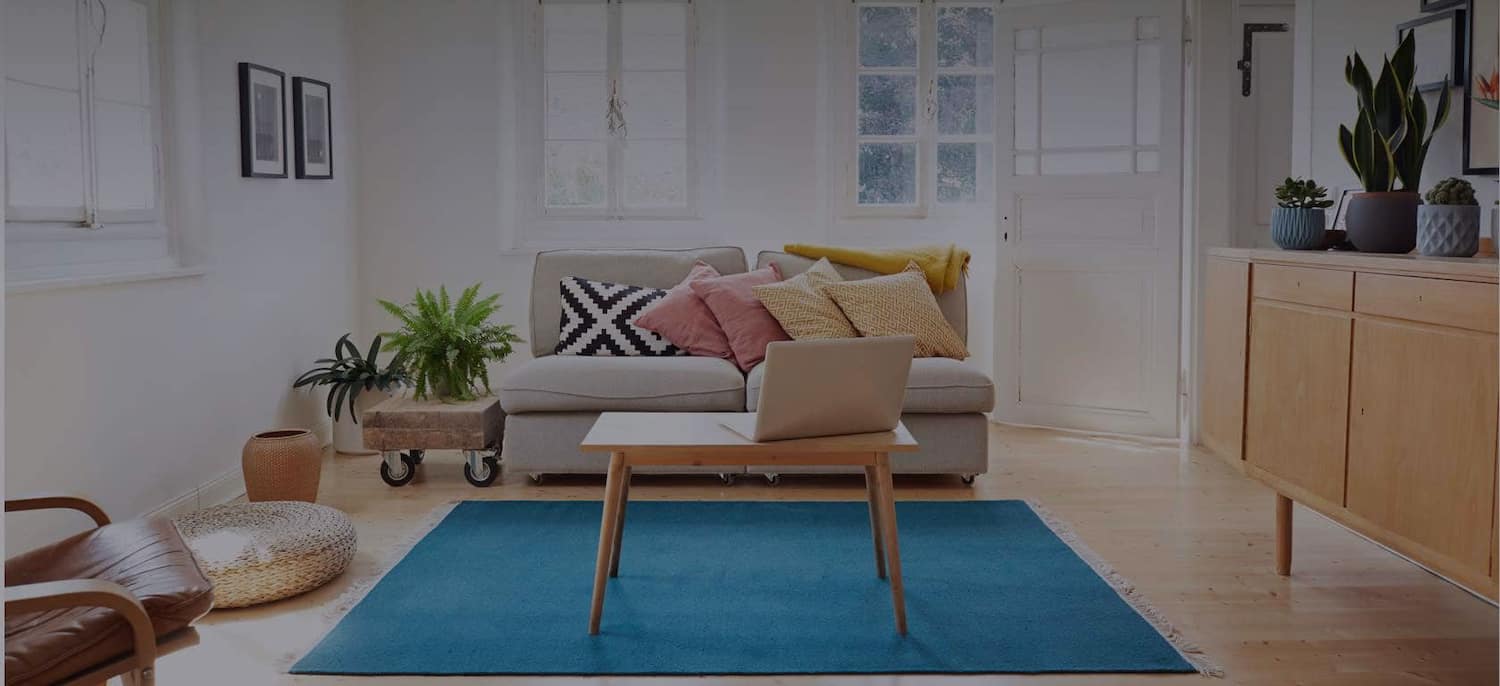 Get matched with top Antique Appraisers in Bryant, AL
There are 2 highly-rated local antique appraisers.
Recent Jewelry Appraising Reviews in Bryant
We take our broken jewelry to Southern Bullion. They let you know what they will give you or if they will even take the items. It is a nice place and the staff are very helpful. It feels safe when you go to see them.

- Jack C.

They meet with the family member or members, set a date for the sale and start to work cleaning out closets, basements, attics, etc. They price and mark everything and are equipped to display and arrange a beautiful sale. The family just has to allow them access to the location to clean out, clear out, haul off garbage, etc. At the sale they help customers load furniture or attend to whatever needs arise. They charge 25% of collections. They also advertise extremely well and their listings are on estatesales.net as well as other venues. They run their sales on Friday and Saturday and the family gets their check Monday! If you are a buyer, I suggest you follow their sales. They are already developing quite a following because they do not over price but certainly do not under price. They price according to value but respect today's economy and customers. They are as good to the customer as they are with the family. These folks have high ethical standards and are very honest. If they find money hidden or valuable items they notify the family immediately. No secrets or sneaky stuff with this group. The best part is they are pleasant and fun to do business with! They get an A+!!

- Mary D.

Mr. Neal was really on the ball. It was his own shop and he did everything himself. He took each item of the jewelry and listed it. I had thirty to thirty five of them. He then itemized each one, weighed each gold piece and gave me the current gold price. He also told me as to what the discount would be if I let him have the gold so that I could re-sell the gold and make a little profit. He then gave me a very good estimate on the diamonds and indicated as to what he thought that they were worth. He told me that he would give me a conservative estimate as they could be worth more. He also told me that there were other jewelery experts in town who might be more accurate and that he would get as close as he could because he specialized more in gold than diamonds. He was a quiet man and was very forth-coming. He was an older man who had been at this for a long time. He knew he could not afford to make too many mistakes because it was a one man operation. I have been an ethics officer half of my life and I have been around people. I could sense quite honest, ethical people and he was one of them. He did it for free. I have been to the other jewelers who charged me $10 for appraising a watch which was worth only a few hundred dollars. He said that he was hoping that I would bring back the business when I wanted to dispose the material. He was alone in the shop and so, he dropped everything that he was working at when I walked in to his shop. He took care of me and then I left after I was done. I am quite sure that I would use him in the future.

- James L.

He has not gotten back with me as he had promised after taking the things from my home. He did sell some things, but there were a lot of other things that he has not given me back if he has not sold it or advised me on what the status of my items are. It has been about a year and a half since we started this process and the things that he has are very valuable and I feel that I have been taken advantage of. He will not call back, or answer my phone calls. I would not recommend doing business with him as he lied to me and basically stole my things. I would simply like for him to be in communication with me about the things that I have not sold that are still in his posession.

- Dorothy W.
Jewelry Appraisers in Bryant
Business Description:

We are a national appraisal association of 300 members. We appraise antiques and art. Some members are dealers and gallery owners but all of us are anxious to serve you. Check our websites http://www.newenglandappraisers.org (click) "Find an Appraiser" for names and phone numbers of our members.

Recent Review:

Great! Patricia arrived at my home at appointed time and was very professional .

Reviewed by Dolores C.

Business Description:

Johnson, Inc. (a Numismatics co.), Nationally known, specializes in Coins, Currency, and Gold & Silver bullion items. We have two categories of service: Online Face to Face personalized service or In-Home for Florida residents. Estate acquisitions and trusts is our specialty. Our ONLINE APPRAISAL Service allows your items and our specialty to meet face to face regardless of distance. We back all our services up with your guaranteed satisfaction! Call or schedule your services today!

Recent Review:

VERY pleasant! Jewelry was appraised, check was issued (later deposited and cleared), and hospitality was a plus.

Reviewed by Ed S.

Business Description:

Whether you're selling a diamond engagement ring, your mother's Tiffany jewelry, Your father's Gold & Silver Coin collection, or it's time to sell a Rolex watch you no longer wear, we'll appraise your jewelry for its highest worth, then make you an offer you can't refuse. At Global, we make selling your jewelry, diamonds and gold valuables an honest, private and free experience via free mail-in service via FedEx insured overnight shipping.

Recent Review:

your referral is too far away. I'm in CA. They are in NY

Reviewed by Stacie D.

Rating Not Available

Pros who have not yet received a review do not have a rating displayed.

Business Description:

Rating Not Available

Pros who have not yet received a review do not have a rating displayed.

Business Description:

GoldFellow® is a nationwide buyer of Gold, Silver, Platinum and Diamonds with an A+ rating from the Better Business Bureau. We have a reputation for honesty and superior customer service, having completed over 500,000 transactions. Our founder appeared on America's Money Class with Suze Orman to teach consumers how to sell gold. You can sell your unwanted gold to us using our free insured FedEx® service or by visiting one of our stores. For more information about our company or to find a l...

Rating Not Available

Pros who have not yet received a review do not have a rating displayed.

Business Description:

ANTIQUES, ESTATE SALES & EXECUTOR SERVICES

Business Description:

Uncompromising quality and integrity in all of your precious metals purchases and sales. Specializing in gold & silver bullion. Avoid gold and silver retailers selling you their inventory at high premiums! We pay top prices for jewelry, sterling, diamonds and watches! Fisher Precious Metals is a national gold and silver dealer. Listed as a national dealer with the United States Mint, Fisher Precious Metals is a trusted resource for gold and silver coins and bars. Established in 1995, the firm...

Recent Review:

It went great! We found Fisher Precious Metals on Angie's List, and after googling them, we found they had very positive reviews across the web. Although it was a 45 minute drive from our home, we felt it might be worth it, and it was. We made an appointment with John via email, arrived at 11:00, and spent just over an hour in his office. He evaluated the sterling silver set we had to sell and gave us what we felt was a very fair price. He'd given us an estimate on the value of the gold coins via email, and although the price of gold had fluctuated since he'd provided the quote, the final price was very, very close to the initial quote. We were happy to learn that they will also buy jewelry, as I have a few pieces I haven't worn in a very long time. We were very pleased with the entire experience and will definitely return to their company when we have gold or silver to sell, and we're happy to recommend them to our friends. One thing to keep in mind is that sterling silver sets are basically worth the price of the silver itself. We knew that going in, so we were not disappointed and, in fact, the price we received was a little higher than we'd expected.

Reviewed by Laura C.

Business Description:

Additional contact names - Jessica Ellis, Chris Munson. Additional email - jessicamunson@hotmail.com.

Recent Review:

I called the company and spoke to Chris, the owner.  I told him we had a rug that had been stored for 10 years and had a musty odor ,and that it was made of Olefin.  I asked him if it could be cleaned and the odor gotten out. I let him know that I didn't want to have the rug cleaned if it wouldn't be effective. It wasn't an expensive rug, and we would just buy a new rug in that case.

Chris told me that they should be able to get the odor out, so I dropped the rug off to be cleaned.  I paid to have it delivered when it was ready. When it came back there were patterns of brush marks in several large areas of the rug, a crease in the middle, and it still had the odor (but less than it started with).  He said the brush marks and crease should come out over time with vacuuming; they didn't.   I called, and they took it back and cleaned it again.  This time, the brush marks were much reduced, but it was wavy on the ends and there were several small bulges in the rug where apparently it had been stretched somehow. Still the crease in the middle, and still the odor, but again somewhat less.

I soaked the rug with Febreeze spray several times over the course of a month, vacuumed and waited.  The wavy ends, small bulges, and brush marks remained. The odor improved, but still I had to put air freshener in the room to mask what remained .  I finally called Chris to discuss the matter and ask for a partial refund.  He was rude, laughed at the idea, raised his voice, said it was a cheap rug and they couldn't smell anything. I reminded him that I had told him exactly what the rug was made of when I asked if they could get the odor out.  He continued to be insulting; said he didn't need customers like me (customers who expect a candid answer when they ask whether it would be worthwhile to get a rug cleaned, or expect to be refunded for unsatisfactory work?).  And to accentuate his unprofessional behavior, he hung up on me.  Now, he has the money, and we have a rug that needs to be replaced.

Reviewed by Teri J.

Business Description:

Established in 1959. Buy and Sell you Gold & Diamonds here. We also offer Loans on Jewelry. We offer more than anyone around as we are Wholesale Diamond and Gold buyers. We buy and sell all over the world. Trusted industry professionals giving the best price for your valuable jewelry, gold, & diamonds. We've been in business for over 50 years. Thats FIFTY Years! of paying top dollar for your gold, platinum and diamond jewelry right here in green hills, near nashville, franklin, brentwood, c...

Recent Review:

Had the best experience buying my engagement diamond from Green Hills Gold & Diamond Buyers. The owner, David Michaeli, was great to work with. He thoroughly explained the diamond wholesale market and was transparent in sharing the marketplace prices. He is very knowledgeable about the industry and how to maximize value for whatever customer budget. I've shopped several brokers and by far, David provided the greatest value. I will be going there again for my other jewelry needs.

Reviewed by Kenneth M.

Business Description:

We are a third generation jeweler with a rich East Tennessee heritage. Locally owned and operated, we are sure the upscale and relaxed atmosphere of our store will put you at ease. Our Certified Gemologist and Bench Jeweler provides expert jewelry appraisals and repair. We invite you to browse our exclusive deigner lines. We have a Custom Design Studio that offers you one-of-a-kind pieces, or we can create a unique design especially for you. We also offer fine giftware, such as Waterford C...

Recent Review:

I waited several months before writing a review to make sure they wouldn't just break off again. They seem very secure, and I feel confident I will have no more problems.


Reviewed by Christopher D.
Explore Our Solution Center for Helpful Jewelry Appraiser Articles
Antique Appraisers in Bryant