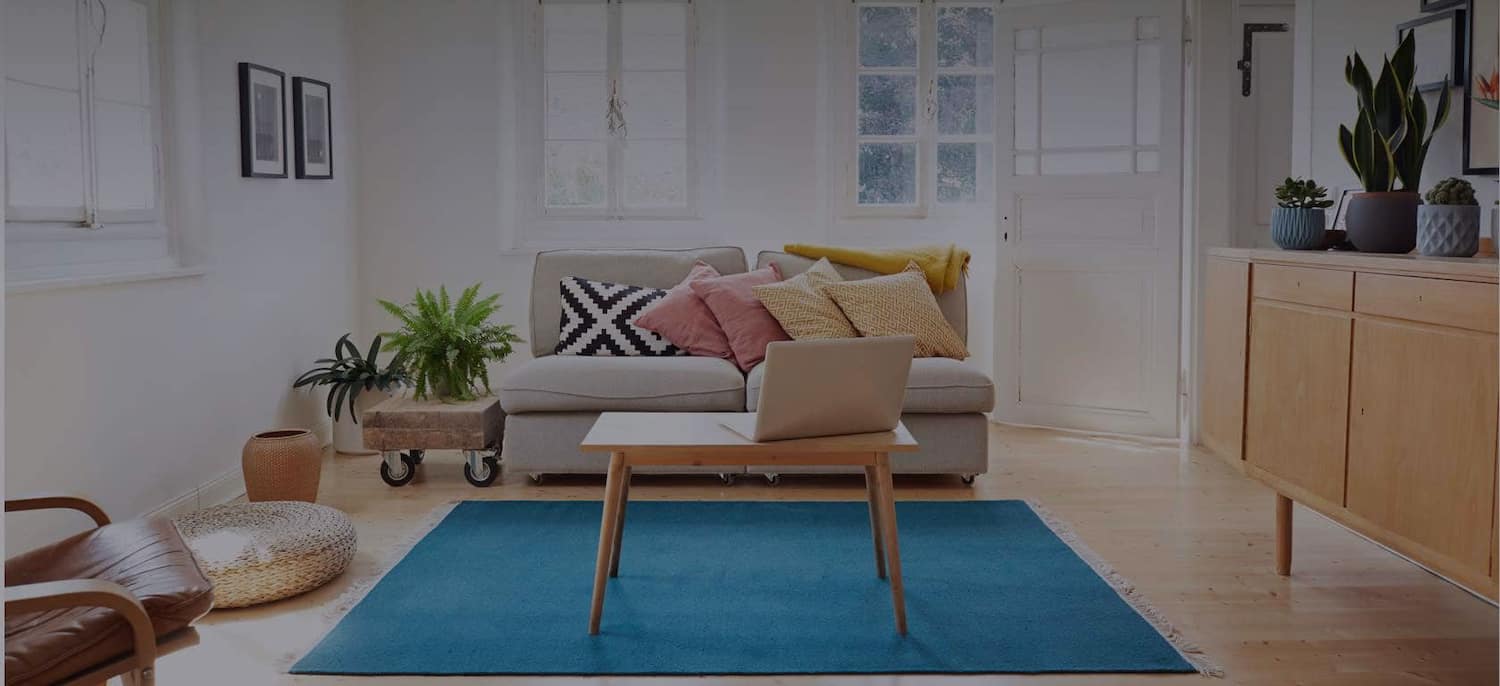 Get matched with top Wallpaper Removal Services in Brownsboro, AL
There are 8 highly-rated local wallpaper removal services.
Recent Wallpaper Removal Reviews in Brownsboro
Donald Bradford Painting & Repair

Don & Patty were very professional and did a wonderful job on all aspects. We are looking forward to them returning to do the other half of the house in the near future.

- Patricia H.

Donald Bradford Painting & Repair

Well. Donald was there for the majority of the time; he had one worker with him. They pretty much finished on time and in budget.

- debbie s.

Donald Bradford Painting & Repair

My experience with Mr. Bradford exceeded my expectations and would recommend him to anyone asking for a painter. I will be re-hiring him to paint other rooms within my home in the future.

- Mark S.

Donald Bradford Painting & Repair

Donald did an exceptional job. His price was very reasonable and he kept me informed on his estimated start and finish dates throughout the project. The house had been very poorly maintained with old style wallpaper that had to be removed and many sizable gouges and holes in the drywall. Donald repaired these so that the walls looked new.

- Patrick G.

Complete Home Improvements

Justin was very professional, hard working and very through. I highly recommend him & will hire him again.

- Mary G.

Susan Gregg Wallpaper & Painting

I was very pleased with Susan's work. The cost was very reasonable, and she was very responsive (returned my calls, showed up the next day to give me an estimate), and provided design ideas regarding the tile around my tub, which looks great. The painting was very good and very thorough; unlike some painters, she removed lights, towel bars, outlet covers, etc., instead of just painting around them. I thought I was just getting a painter, but I really believe she can tackle most of my home projects (e.g., wall tile, crown molding, etc.). She also has a very good design eye. I plan to use her next month for similar work in my other two bathrooms.

- Elizabeth H.

Susan Gregg Wallpaper & Painting

I had prior experience with Susan Gregg in wallpapering my Dining Room many years ago and her work was excellent. On the day scheduled for my wallpaper removal, Susan sent two people ( I think it was her daughter and granddaughter) but they indicated Susan would not arrive until later as she needed to go apply finishing touches to another job. I showed them where I had removed the small section of wallpaper so they would be aware of a potential drywall issue. I expected them to use some form of wallpaper removal technique (water, etc.) that would do less harm to the drywall. However they immediately began pulling the wallpaper from the wall in complete sheets with significant damage to the drywall. It took them only 20 minutes to strip the entire three small rooms. They then had to leave and go to Hazel Green (I live in South Huntsville) to get equipment and supplies to start repairing the drywall to get the wall in condition for me to paint. They had no equipment with them. I don't know if that was because they originally expected Susan to be there and she would have the equipment and supplies? They did not charge me for their time in going to and returning from Hazel Green. They seemed surprised when I told them this was an Angie's List effort for 8 hours. They indicated they did not know that! Would it have affected what they did if they had known it was an Angie's List job? After completing the 8 hours of labor which consisted of mudding and priming the drywall to get it ready for painting, there were still major rough areas that required much more work. It was far from being ready to paint. I talked with Susan via phone at the end of the day and told her the situation (she had stopped by briefly during the day to check on progress). I told her I would pay them for up to another 8 hours to get the walls in condition to paint. She gave me what I considered a fair price for the additional 8 hours and she and her daughter came back the next day and worked the eight hours. The walls were greatly improved but still not ready to paint when they finished. I talked to Susan about why they just ripped the paper off without trying removal techniques that might have lessened the damage to the walls. She indicated that the wallboard had not been primed before applying the wallpaper (back in the early 1970s) and there was nothing they could have done to lessen the damage to the wallboard. It was apparent that the people who built the house had not primed the wallpaper in those rooms. I had removed wallpaper from two rooms years ago and it came off with no problems because those rooms had previously been primed by the original owner before the wallpaper was applied. I have spent many hours cutting out and spackling "Bubbles" of wallboard paper and spackling areas that were not smooth enough to paint after Susan and her helpers finished their 16 hours of labor. I now have the three small rooms almost ready to paint and I have learned a lot in the process. I don't really know how to rate the effort I got from Susan and her team. Did I have a bad situation and they did as well as I could reasonably expect? I would not hesitate to use Susan again for work on my home but I would absolutely insist that she be there when the work started and probably insist that she be part of the team doing the work. I think she is very conscientious and is a capable and hard worker. I have no criticism of the other people she used in the effort. When they were there they worked hard, but I wonder if Susan had been there from the start if the wallpaper removal might have been done differently? Also if the two helpers had known it was an 8 hour Angie's List job, would they have only removed paper from one or two of the three rooms and done the chosen rooms to completion. I don't know why they didn't know it was an Angie's List job for eight 8 hours because Susan and I had clearly discussed that in advance. It is very difficult to rate this job because I am not sure what I should have reasonably expected for 8 hours of labor. I thought it was reasonable to get the wallpaper removed and the walls ready to paint after eight hours of labor. Even though I contracted for an additional 8 hours and the walls were still not satisfactory to begin painting, I still choose not to give a bad rating. My expectation that the wallpaper could be removed without significant damage may have been an unrealistic expectation. I contracted for 8 hours of labor through Angie's List rather than for a specific wallpaper removal job to be satisfactorily completed. The facts are in the write-up and will give readers an opportunity to make their own assessment.

- Larry M.

Heritage Painting And Remodeling

I bought a true fixer-upper with plans to stay on a tight budget. Tim Teters and his Heritage Painting crew gave me an excellent and fair quote for everything I needed. He was a true professional and truly a man of all trades. I hightly recommend him for all of your home improvement needs, you won't be sorry when he has finished the job!

- Jessica L.

Susan Gregg Wallpaper & Painting

I hired Susan and her son Ronnie on an Angieslist deal. They arrived at about 8:30 and quickly got to work. Since we had arranged for a certain number of hours instead of specific rooms, we set a priority list. They helped me move items out of the way, then removed each room's wallpaper quickly, cautiously, and thoroughly. They used a dropcloth and cleaned up each space after completing it, so that no messes were left behind. Both Susan and Ronnie were extremely friendly, open, and helpful. They knocked out a phenomenal amount of work in the limited time allotted, and were lovely to have around. If I need this kind of service again, I hope they're available.

- Karen E.

Susan Gregg Wallpaper & Painting

The overall job was not easy due to the age of our home (45 years) with prior painting and remodeling as well as very large windows with small wooden panes. In addition, we had done recent painting that needed to be matched in order to finish the tasks. When I met Susan, I was a little concerned that this small woman might not be up to the large job ahead. Boy! Was I wrong! She is "Superwoman" disguised as a mild-mannered grandmother! Watching her in action made me realize just how lazy and ineffective I am in comparison. I was totally impressed by her honesty, fairness, and willingness to do what was needed and not what was easy. When my wife and I changed our minds, Susan always gave good advice, fairly priced the changes, and performed the work with a great attitude. There were a number of times during the job that she did extra work, at no additional charge, to just improve the end result of a particular task. That really impressed me! Susan and her team, the Gary's (father and son), did an excellent job of preparation and worked very hard to complete all the tasks. I would rate everything that they did as "excellent" with the one exception being interior trim as "very good", primarily due to the need to do a few touchups, which they did with no hesitation and a good attitude. I feel that their job was made tough by the lack in certain cases of precise lines to paint due to the many previous coats and the settling of the home and I will add that I still consider their trim work to be the best of all the painters that we have hired over the years. At the completion of the entire job, Susan promised to return to correct anything that we found and she warned us to keep moving the windows to prevent sticking as the paint cured. We have not called her back and we took care of a few specks of paint on the carpet and a number of windows that did in fact stick. In summary, I can say that I consider my experience with Susan to be the best contractor experience that I have had. I would not hesitate to call her if I had another job to be completed.

- Johnny B.
Wallpaper Removal Services in Brownsboro
Explore Our Solution Center for Helpful Wallpaper Removal Service Articles
Find Wallpaper Removal Services in
Wallpaper Removal Services in Brownsboro