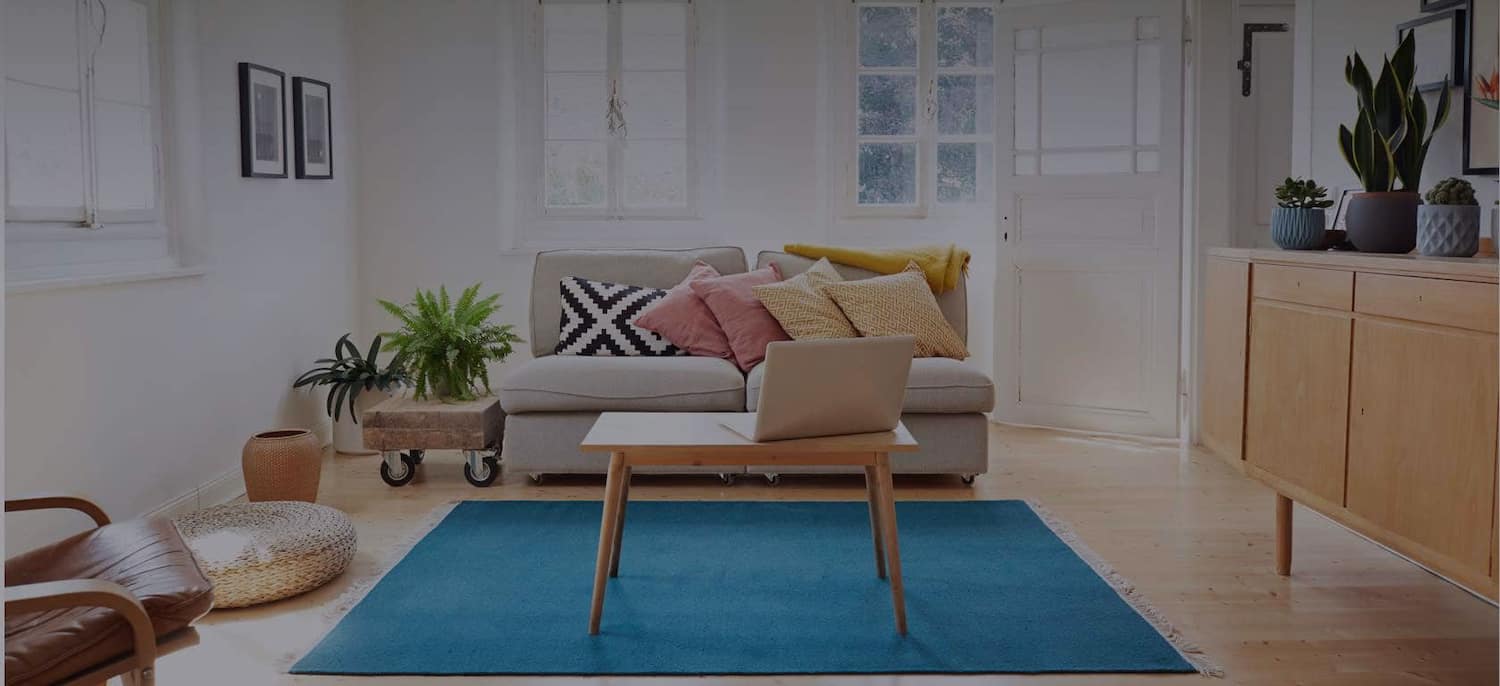 Get matched with top Cabinet Makers in Brookwood, AL
There are 2 highly-rated local cabinet makers.
Recent Cabinet Makers Reviews in Brookwood
Tess and her entire team at Counter Tops, Inc. are phenomenal. They are incredibly customer focused. Tess worked with us personally until we found just the right color Travertine. She even met us at the shop to show us the Travertine that had come in to make sure the color was acceptable, even though she was ill that day. Nothing was left to chance. She was so focused on our needs, she put her own aside so we would have a timely installation. Tess let us know up front what to expect (even the things that could go wrong...although nothing did go wrong.) Everything was on time and professional. Tess would even check in with us periodically while we were waiting on the Travertine to arrive to keep us updated. Her installation crew were terrific! They showed up on time, were very courteous and respectful of our home, ensured that we were satisfied with their work, and cleaned up after themselves. They even offered to help us move the drawers and personal items back into the bathroom! We highly recommend Counter Tops, Inc. and will use them again in the future.

- K B.

The cabinets were built and stained as promised. He delivered and installed them. The kitchen cabinets included matching crown molding in the kitchen. The results were very professional.

- Sharon M.

I was referred to Anthony (Sunshine State Kitchens) by my friend who had her floors done by his crew, I had commented to her how nice they were, and she told me that they had been done in ONE DAY (I have a fear of my home being a construction zone...so when she told me that I was intrigued). I emailed his office initially and had a few back and forth emails about what I was looking for and scheduling with the office girl whose name escapes me at the minute. She was very nice and helpful, and went out of her way to help me find a great deal on the flooring and cabinets I wanted, and did not give me a hard sell at all. She is incredibly friendly and perky, and you can tell she enjoys helping people. I scheduled Anthony to come out. He was right on time, and I immediately felt at ease. Even though I do not know a whole lot about construction, I could tell that he knows what he is doing and is dedicated to getting the job done right. He measured everything for me,and told me that he would have a complete estimate for me later that evening, as well as a Mock Up of what the kitchen and bathroom would look like when done. Within hours I received it, he provided a very detailed professional invoice, and the Mockup of the new kitchen was AMAZING....THAT is what sold me even more, the fact I could actually see the future through his design. At that point I called him and said "Lets Go" He had me order all the supplies from the wholesaler they had suggested (which was about 70% less than Home Depots prices) and work was scheduled to begin in 48 hours. He and his partner showed up as expected with all the supplies and began to work. Both of them consistently made me feel like I was an active part of the process explaining what they were doing (It is really scary to see your floor as bare concrete). In the end it only took Three days to do the all the cabinets, flooring and bathroom. Every time I would go away to run an errand or do some work and come back I would be amazed at the amount of progress those guys made! In the end I have to say it is everything I wanted. All the work was done beautifully and correctly, and I ended up spending considerably less than I had thought. I also enjoyed having Anthony and Oskar in my home, as they are both funny intelligent guys who I had fun talking with when they had a couple minutes to catch their breath. I would recommend Sunshine State Kitchens to anyone looking for flooring or kitchen or bath remodel. Thanks for letting me share :-)

- raymond a.

Mr. Davis customized cabinets for my new house 9 years ago and these cabinets are still as beautiful and sturdy as the day they were built. Mr. Davis's cabinets are still my favorite part of the house and they've generated hundreds compliments and sale offers over the years I've lived here. The only cabinet maker I'll ever use.

- Dana T.

They were very responsive at first and took our design ideas, incorporating them into the cabinet layout. We served as our own general contractors and they told us when they would be ready. We were delighted with their ideas and pricing, so we referred them to friends. They had the cabinet frames in shortly after the due date. This much was essential because the countertops had to be measured. Then things got slow. One of the partners was jailed by his ex wife for back child support. The other partner bailed him out but then he took all the working capital of the business to pay the back support. While this crimped their ability to work, they already had the material to finish ours. We passed many promised install dates. Unfortunately, we paid them when they were nearly finished. I thought they would still come because we had a small additional job for them. Nothing more has been done. We are still missing hardware that we will end up buying ourselves. The additional job will be done by someone else. It may seem like the loss of capital was a problem. However, they were able to do other jobs, especially for local wealthy, well connected people. In addition, one of them took a cruise. We wanted to have wooden bar stools to match the cabinet. I got them, stained them myself and varnished them with a spray can. The finish on them is better than the cabinets. Please save yourself a lot of trouble, do not use these guys ever!

- Patrick W.

Terrible. Will not do what he says and is he is going to do and accepts bad work. Will not respond or do anything to fix problems.

- Walt J.

SUMMERS & SONS DEVELOPMENT CO

I called Jeff Summers who transferred me by phone to Fred Summers. Fred came out, measured for the cabinets I wanted, and told me he would get back to me with a quote. I never received that quote. Does it take more than 12 days to get a quote?

- Deborah K.

I was not involved in this process but I have to use this kitchen he designed and the prior owner told us what she paid and showed us invoices in an effort to get us to offer full price. ----the cabinets and knobs are hard oak but he used machines screws not wood screws causing cabinet knobs to come off, hinges to pull out, etc. We replaced all with woof screws. ----some of the cabinet doors are not even, sag and don't match up, leaving an obvious gap. The hinges were not the right size to bear the weight of the heavy oak. We replaced. ----power connection for the disposal was boxed into the frame of the dishwasher so the disposal wasn't installed although it was on list. We installed a disposal and when our electrician cut into dishwasher frame to find the connection he found the wire had been cutoff so low that it could not reach and could not be used. We had to rewire that wall. ---an alcove was designed and built using hard oak for a refrigerator. However, it is not standard height and only the shortest fridge made, which does not much capacity for the average person and does not have an ice/water door option. We have a 2nd one in the basement for overflow.the other option was to take out the entire one piece alcove and dismantle all on that wall. The previous owner was ripped off but we are hsving to deal with it.

- Victoria S.
Custom Cabinet Makers in Brookwood
Business Description:

We are a custom acrylic fabrication shop with stock designs also shown on our website. Our quality is the finest in the acrylic industry. Display cases, wall cabinets, display covers and bases for antiques, model ships, collectibles, and turntables. Safely packaged and shipped to your door. We ship to all of the US states and cities in 48 contiguous states. Email or call us for a free quote 1 800-971-6276.

Recent Review:

Fantastic. This is the fifth time I have used J-Display to construct a model case for me. Each has been professionally engineered and built. John is a very gited craftsman and a pleasure to deal with by phone. I highly recommend J-Display.

Reviewed by JAMES B.

Business Description:

Jonathan Benson has been working with wood for over 30 years. He earned a Master's Degree in Furniture Design from the Rhode Island School of Design, has taught woodworking at the college level for 10 years. and has written several books, authored numerous articles and lectured extensively on topics related to woodworking and furniture design. Installations available in the DC Metropolitan Area.

Recent Review:

How could this company come to Illinois from Virginia??? Good question. The answer is. He didn't. No one responded from my area. I did the work. But I bet this guy would have done it the same way I did. Looks terrific. Thanks

Reviewed by Gayle P.

Business Description:

Best Nationwide Car Shipping with affordable rates and superior customer service. Plan ahead and save money. No deposit required. Ship your car safely and affordably. Established over 15 years. A+ rated with BBB. Open & enclosed, door to door auto transport. MILITARY, STUDENT, SENIOR, MULTIPLE CAR DISCOUNTS. Family owned and will work directly with the owner from start to finish. We provide honest quotes and spend the time it takes with our customers to offer a rate that meets their needs....

Recent Review:

They were responsive to the inquiry and price competitive. The car was picked up in short order and arrived a couple of days later. I've been through this drill before and been unhappy, but these folks were very good!

Reviewed by Larry W.

Business Description:

Welcome to Cabinets.com, one of the largest online retailers of assembled discount kitchen cabinets and a growing resource for all of your kitchen needs. Purchasing kitchen cabinets online is something new to a lot of home owners and renovators. At Cabinets.com, our team strives to build trust over the internet, provide the best quality service and products, as well as care for our community and environment. Cabinets.com was started in 2009 as Kitchen Resource Direct, one of the first compani...

Recent Review:

If I had it to do all over again, I would have went with another company. The cabinets took 3 months to get to me which that is what I was quoted so that's fine but I ordered all white cabinets and was shipped some that were blue. Also many of the cabinets were broken and several the paint was scratched off. When I contacted them I was told I would have to wait for them to be put back into production and replaced which would take another month or longer. I can't be without a kitchen that long. Also, other components were scheduled like countertops and my contractor. In the end they gave me a small discount for the broken cabinets and the blue cabinets and sent me paint to paint the blue white. The otherbroken cabinets they told me ask the things that were broken were just for shipping purposes yet all the other cabinets I looked at while I was shopping around had these corner braces in place and some were more expensive depending on the type of corner bracket. One of the drawers is completely falling apart and I was told that my contractor can fix it by installing hardware. In the end, the small discount I got wasn't enough to pay my contractor to fix many of the issues I've had with the cabinets and he also didn't have a spray gun for the paint so you can see the brush strokes with the blue I had to paint white.

Reviewed by Rob H.

Business Description:

Additional address - PO Box 1671 Alabaster, AL 35007.

Recent Review:

Lifetime guaranteed work is not holding up. Did not do what was .orginally planned.

Reviewed by Babs P.

Rating Not Available

Pros who have not yet received a review do not have a rating displayed.

Business Description:

Architecural trim ( crown,base,chair rail moldings)Cabinet installation (pre fabricated like Lowes or Home Depot. We also offer custom cabinets and mantles built to your specs. I can most of the time give prices over the phone but will have to be verified before job begins.All work is warranted from workmanship of this company. I do not let anyone other than myself do any work. Mention that you seen my ad on Angies List and recieve 15% off total job.

Rating Not Available

Pros who have not yet received a review do not have a rating displayed.

Business Description:

The end product will be your Blue Prints, Floor Plans, Notes or drawings (non-technical nor artistic required) designed and converted digitally into 3D (Isometric) full color digital images. (animation available). The purpose and value of my service is convey ideas and purpose of my Clients (Architects, Designers, Artists, Contractors, Home Owners etc.) into images from 8.5 to 11" to Large format such as Poster Board or Bill Board size for advertisement or demonstration, Video 3D animation al...

Rating Not Available

Pros who have not yet received a review do not have a rating displayed.

Business Description:

General construction and handyman services! Free estimates.

Rating Not Available

Pros who have not yet received a review do not have a rating displayed.

Business Description:

Carpentry and home renovations and repair.

Business Description:

We are family owned and operated. I have over 35 years of experience. I am a state licensed home builder, state licensed landscaper, and state licensed ornamental turf pest control. I carry workman's comp insurance and liability insurance. I have five employees. Payments can be made as follows: when job is complete, 30 days net, partial financing, draws, etc. We sometimes have pre-season and post-season promotional specials, repeat customer discounts, and sometimes referral incentives.

Recent Review:

John, owner of Mr. Clean came to my house and quoted, in a text, repairing a leak in my Roof and Fireplace. Sent someone out a few days later and was told the repairs were complete. Rain 2 days later, same leaks. Same person came out a week later, again told the leaks were found and repaired. Next rain, same leaks. Tried calling and texting John for 2 weeks and he would not respond. Had to contact using another number to get him to answer and he promptly told me "He was not doing work for free" and hung up on me! The most Unprofessional company I have worked with........... Roof and fireplace still leak so I will contact a professional to complete the work. I would not recommend this company!!

Reviewed by Chuck B.
Explore Our Solution Center for Helpful Custom Cabinet Maker Articles
Cabinet Makers in Brookwood