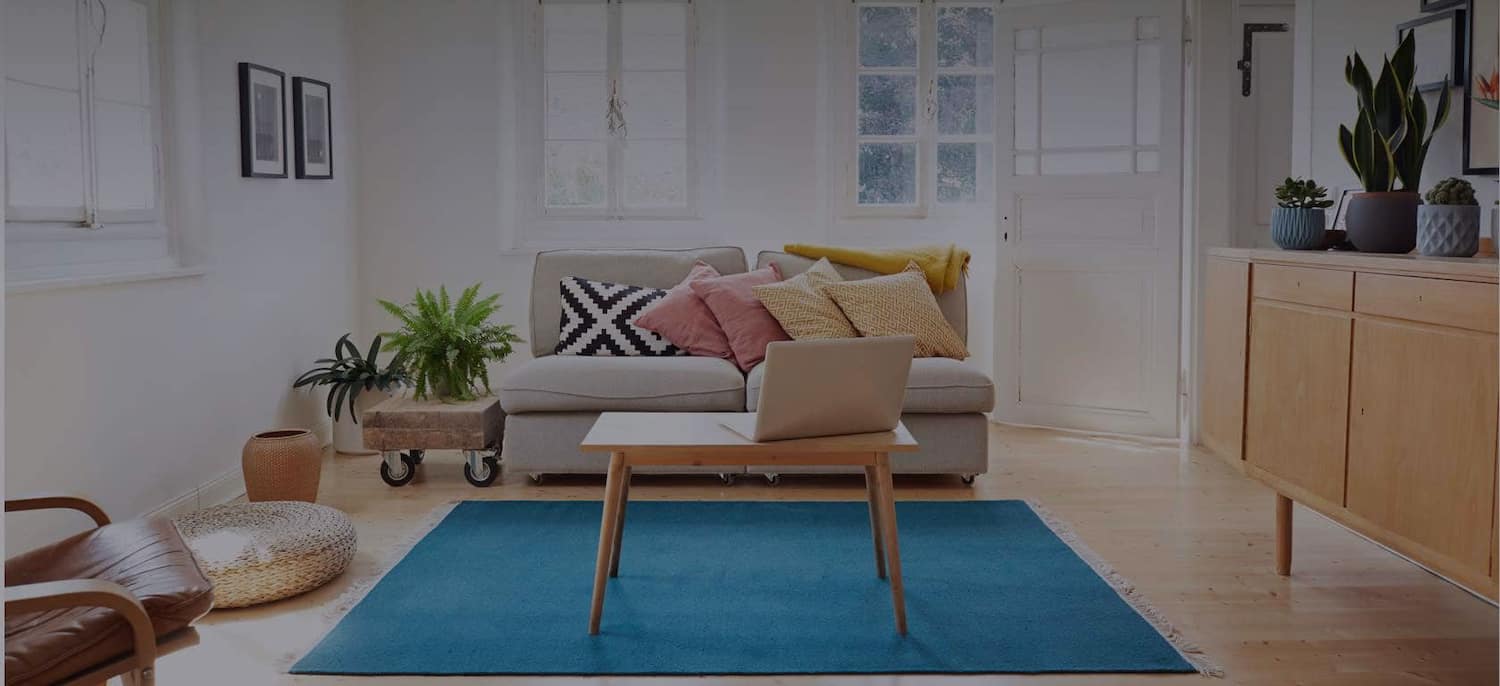 Get matched with top Driveway Gate Installers in Big Lake, AK
There are 3 highly-rated local driveway gate installers.
Recent Driveway Gate Installation Reviews in Big Lake
Dave and his son were very efficient and worked hard to get the job done quickly but correctly down to the smallest detail.

- Adam B.

I am so pleased to have found a contractor who is professional and timely in completing work projects. Dave responded to my request promptly. After explaining what I wanted, Dave was very helpful in finalizing that thought. He also was very conscientous in suggesting alternatives that might be helpful to me as an individual with physical limitations and as to the design. Dave was able to remove a tree from back yard prior to building the deck, eliminating the need for me to contact a separate company. Dave and his son built my decks in a timely fashion and with little disruption to my home access at all. Dave's completed work is more than I ever expected and I am thrilled with the results. My guests have had positive comments on his work. A friend that works in the construction field commended Dave for his excellent work. Dave was also very helpful in other jobs that I needed to have done. He repaired a gate entrance so that it properly latches together now. I came home and discovered Dave had powerwashed and stained my gate entrance, a small side deck and my wheelbarrel flower container to match my deck. It looks great! I am very pleased with the work that Dave has completed. He is currently in the process of preparing to start another project for me. He takes a personal pride in the work he does and I would certainly recommend him to others.

- Carol M.

He came out before I even expected him and put in the fence poles. Then a couple of days later he completed the job on budget and under the time allotted for it. He knows what he is doing and has all of the right equipment and did a fantastic job. He also helped with our gates and no additional price.

- Joan M.

Excellent Job! These Fullmer guys and crew are affordable, quick and do A+ work AND Jerry Fullmer promptly returned every single phone call I made to him. It first started the morning of the day they started. We all agreed to be at the rental house at 9:30 a.m. Jerry called at 9:20 and said they were there. I told them to go ahead and start. When I arrived 10 minutes later at 9:30, they had already removed all the old carpet from the house and were ready to begin painting. They are painters but I had a vacant rental that I wanted A LOT of work completed because much easier to do when a house is vacant. So, I arrive at 9:30 a.m. there were two guys there, the owner Jerry and another worker. A few hours later I returned after doing errands and there was a crew of I can't count that high (I'm exaggerating but still point taken) on every area of my house. I had the inside and outside painted, my decks and both sides of my high wooden fence washed and stained, patch work repaired from previous tenants and they removed my carpet and put a stain odor killer on the floor prepped for the carpet layers and they patched and painted a bang up in my garage door. So, these guys did all of this in a few days and they did everything I asked and more! If they saw a needed touch up I didn't mention, they repaired and painted it all for the quoted price. A few days later I was there getting ready for the carpet layers and I thought I saw a missed area in the bathroom and when I called his crew was there 'Johnny On The Spot' to make whatever I thought was wrong was made right. This company was easy to work with, and answered every phone call and, or text promptly. They were so down to earth yet so professional! If you ever want to see their work or have any further questions, please feel free to call Dianna at 907-250-9687. I will hire this company again!!!!!!!!

- dianna k.

Over all was excellent they in story very fast and very good quantity and many people came and help each other. I totally recommend this company and it work very well.

- Nuch L.

Titan LLC Anchorages Landcape Contractor

We originally called Titan to our home for a quote on a fence around our back yard. Titan responded the very next day with a personal visit and a very professional representative. Bryce was very helpful in helping us determine what we needed. We live in a new neighborhood, with strict HOA rules as to what the fences can look like. Bryce was very familiar with our HOA rules, and was very careful not to break any of those rules. We received a quote and the drawing required for HOA approval the very next day! Once we received HOA approval, Bryce had his team at the house, and they installed a beautiful fence in the matter of three days! The lines are straight, the boards are tight, and he was able to build the ten foot, swinging gate needed to accommodate my camper! Once the job was completed, Bryce personally came to our house to examine the fence with us and to answer any questions we may have had. We are very pleased with the services we received from Titan LLC. They did not tear up our yard, and they did not leave a mess. The fence is beautiful and is exactly what we needed/wanted!

- Susan T.

Titan LLC Anchorages Landcape Contractor

October 2013, my really old back fence blew over from severe winds in Eagle River. I called Titan, among other companies to see if they could come out for an estimate. I initially called on Sunday, the 13th. Titan called me back the next morning promptly. They let me know that they were gearing down for the season and would not be able to come out until the spring. I was disappointed, but understood since is was October, in Alaska. The person I spoke with was very courteous in her explanation and she offered an option for taking my name, number, and property address and putting me on a work list for the spring to have them come and do an estimate. I thanked her and chose to decline. I have begun the process over of calling contractors to get my fence fixed this spring, April 2014. I called Titan on Easter Sunday and left a message for someone to call me back. Meegan, from the Titan office, called me Monday morning to make arrangements for an employee to come and do an estimate. Chris Zeman called me from Titian a little bit later and we set a time of 0730 04/24/2014 for him to come to my home for the estimate. Chris and Meegan were both very helpful, cheerful, and professional. I have two quirks that I want to mention. 1. It is not appreciated when arrangements are made with someone to be somewhere at a certain time and then you call them exactly one minute prior to your impending arrival to say that you are somewhere else and unable to make your committed time. 2. On a professional level, it is not a common practice to use a text message to communicate with a potential client unless they requested being contacted by text message. Perhaps I am nit picky, but there you are. At 0800 on 04/26/2014, Chris promptly showed up for the measurement and viewing of the worksite. He was professionally dressed, in a company truck, with business cards in hand. Chris took the time to ask about how I wanted the new fence to look and asked a lot of questions to get specifics. I let him know I wanted my fence screwed together and brackets to hold it together rather than toenailing. I guess this is a common practice but I don't like the look. And in my opinion, screwing the boards together will make for a better held together fence. Chris asked about an as-built survey for the property, which none of the other contractors asked for. I thought that this was important and showed a level of knowledge to be appreciated. Chris let me know he would have an estimate for me by the end of the day. He called me with a question about the height of the new fence to match the height of the existing fence we have already have on the property. By 1030, Chris had a proposal typed up for me. Wow! I am very happy every time a professional keeps their word. It shows that they are ready to take on the job. I let Chris know that there were other bids that I was waiting on and he also let me know that Titan would be a bit flexible on price to come within a few hundred dollars of the other bids. They want the business! My husband and I chose Titan and came to terms. On 05/05/2014, I woke to the subcontractors getting started on work first thing in the morning. I reiterated to the subcontractors what we wanted to happen and he asked a few questions. Then he got straight to work. It took a day to dig all the holes for the new fence posts, a day for setting the concrete into those post holes and letting it dry, and two days to actually put the fence together the way we requested. When the fence was being put together, the guys on the crew realized that because of the height of the fence the concrete they had poured was not sufficient to carry the weight of the fence. They re-dug around the original concrete and poured more so that it was the right measurement for the height of the fence. Phew! Crisis averted! The digging of the holes would not have taken so long if the previous contractor hadn't dumped their old concrete into the ground at the end of the fence. Titan's crew not only dug it all up, they hauled it away with the rest of our rubbish. That was not part of our contract and they went above and beyond for us! The only thing Titan was not able to do was to tie in the new fence to the fence on the park side of our property. They would have needed permitting for that so we opted to not have them do the tie in. All that was left was to buy and install the gate lock for the doors on the fence. The subcontractor went to buy a basic set. My husband went to Lowe's to choose something that he would like and ended up purchasing that instead. When the subcontractor came back with the basic set to install, my husband told him that he preferred what he bought. Chris from Titan was made aware and let us know that if we let him know how much they were that he would deduct the difference off our final bill. We left for a vacation the following week. Chris followed up with us to see how we liked the fence and was there any last touches to be made while we were on vacation. Chris has made working with Titan easy and seamless. I did not love the texting at the beginning of the work relationship, but that being said, everything else I have needed has been answered to right away. The fence is beautiful!

- heather f.

The services Arnold and his team provided exceeded our expectations. My boyfriend and I decided last minute that we would like to install a fence before it snowed. Arnold fit us into his schedule and ensured that he would get it done before the season ended even in the mix of his personal schedule. The fence is absolutely gorgeous and exactly what we wanted and more. He got it done within a few days and the quality of work he and his team provided was exceptional. We wanted a dog run for our dogs and Arnold went above and beyond by designing an enclosed fence area on our porch that we can open and close to let the dogs out. I received numerous quotes around town and Arnold's pricing is very fair and competitive. In my opinion you also get more quality for your dollar. I would definitely use him again and would refer him to others.

- Brittany P.

Installed post's one week, then installed the fence in one day. Excellent work and able to flex with unique situations

- Aaron Z.

Tony himself is a blow hard. He lost a great employee. Not accepting the job was irritating. We needed to get them re-modeled ASAP to begin cash flow. . Tony wasted our time. Later the guy we hired told us he did that to show that he is in-charge and to be-little him like his own employee was a competitor. He made it be true.

- joshua s.
Driveway Gate Installers in Big Lake
Explore Our Solution Center for Helpful Driveway Gate Installer Articles
Driveway Gate Installers in Big Lake