Compare quotes from top mailbox repair services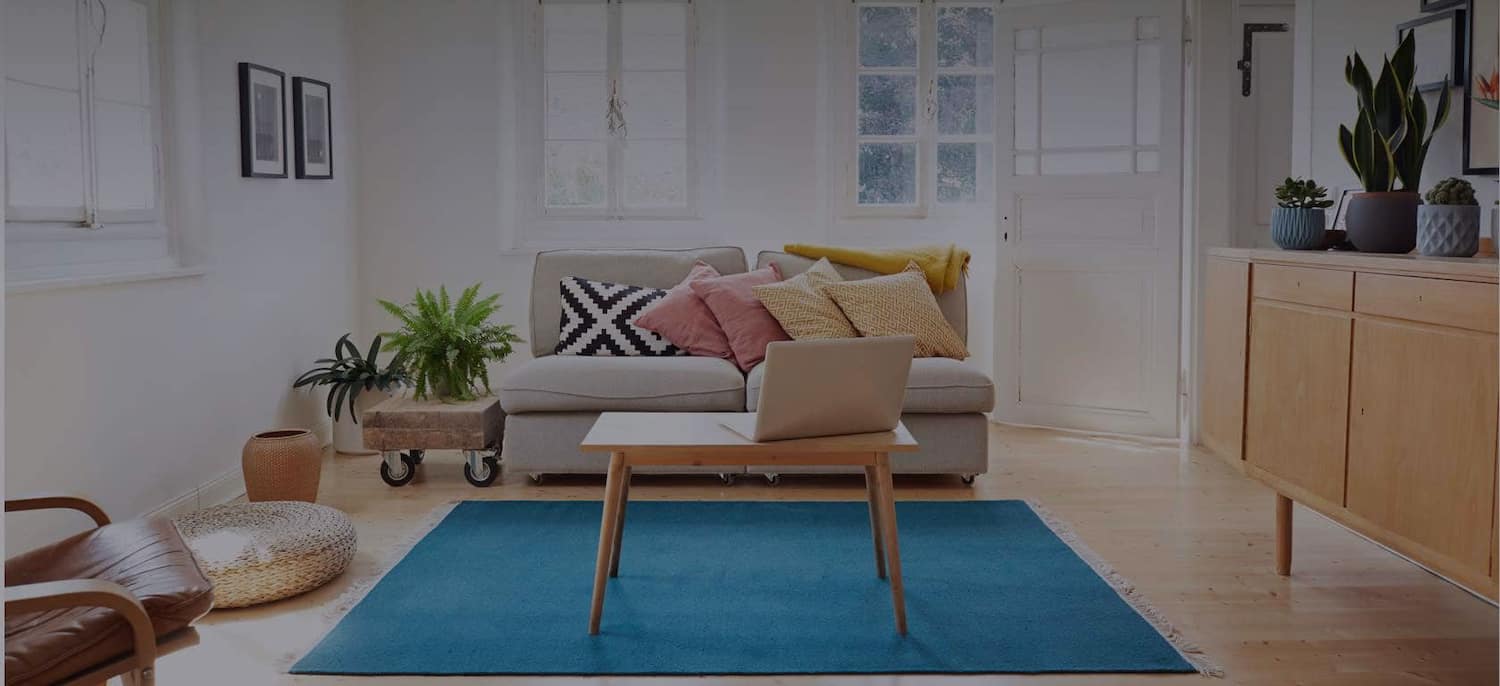 Get matched with top mailbox repair services in San Jose, CA
There are 4 highly-rated local mailbox repair services.
Matching on Angi
Share some details about your home project.
Within moments, match with highly-rated local Pros.
Compare quotes and choose the best Pro for the job.
Recent Mailbox Repair Reviews in San Jose
Taquia set the new post for my mailbox and reattached the mailboxes the same day he provided the quote. I appreciate the quick service.

I owned a 6 units apartment complex in Berkeley California having old mailboxes with old keys and/or old key blanks that could not be found and/or be duplicated easily for example at Home Depot; On July 2019 we contacted Reed Brothers Security 4432 Telegraph Ave Oakland CA 94609 and wanted to buy a

new 6 doors / 6 slots mailbox with the specific request that the new mailbox keys must be simple and easily to be duplicated at any key duplicator machines such as at Home Depot. Then the Reed Brother installed the 6 doors mailbox SalsBury USPS-STD-4B+ mailbox with a total cost around $800 which includes the mailbox, the cost of installation and the cost of coordinating with the local Post Office to came out and put on its own lock. Picture of the mailbox can be found at page 40 of the catalog at the [*** Link removed ***] Unfortunately, I found out latter that the keys for this new mailbox cannot be duplicated at Home Depot and/or at the Reed Brothers Security store. After three round-trips to Reed Brothers with 3 different duplicating keys not working, the owner Rod ? agreed to assign the last technician named Juss to came out and replacing all 6 locks; I would like to thank Juss who assured me that he would take care of the problem; and did not charge me any extra money because the mailbox is under warrantee. I want to give the technician Juss a 5 stars rating for his professional service, courtesy and assuring to the customer. D. Doa

This is the second time with have used Victor's service. He is very meticulous in doing the work and his price is fair. We would not hesitate to use him again and to recommend him to our friends.

Great! He does exactly what he says he's going to - call you, call you back, arrives on time, every time, explains how he's going to fix things and what materials are needed. And I didn't have to wait 2 weeks for him to come and do the work. That is a rare find these days and much appreciated. He

is more expensive than my last handyman, Cliff, however Cliff moved away from the Bay Area because he couldn't afford increasing rent so happy to pay a fair and living wage to Bruce. Call Bruce and I have no doubt you'll be very pleased

Bruce is extremely prompt. He is a true craftsman and works to get the job done exactly as you want it. We were thrilled with all of his work and plan on using him for more projects. He redid some crown molding for us and it is perfect!

He was prompt, efficient,knowledgeable,professional and along with all that a very nice person.

ML Movers Team, My hubby and I have had to move 10 times in the last 6 years so although I was a bit skeptical that any moving company could consistently get 5 stars on YELP, the ML Movers Team made a believer out of me. The ML Mover Team exceeded my expectations.I have to say from start (Lina was

pleasant, professional, efficient, thorough, patient: EXCELLENCE) to finish (the 3-men who did the job: respectful, pleasant, professional, efficient, hard working: FANTASTIC) and in-between (all the checkpoints, updates, messaging)this is the *****BEST MOVE***** I have experienced. And on top of it all, the guys showed up two hours early just when I was wishing they would! You cannot beat that! Excellent service from start to finish. Although I hope I never have to move again (!) if I do, I will return to ML MOVERS -- you guys mean it when you say: Thanks again and have a Happy Move! Best Regards,Tammy

My old unlocked mailbox was beat up by vandals and left on the ground - broken and mis-shapened - and my mail missing! So, I looked up mailboxes in my community and found 'LOCKING MAILBOXES' in Paradise. The owner, James Richards, came out to my home that day to take a look. He then helped me

choose the right secure locking curbside mailbox that fit my home and property needs. I bought the Columbia Mailbox with matching post which was $200 plus shipping and an additional installation cost of $50. It took just a few days and he was ready to install my mailbox - and what a difference it made! It improved the curb appeal of my home but more importantly, I felt protected from theft that my mail and packages will be secure, even if I go away for a few days. All the secure mailboxes are reasonably priced and crafted in the USA. Mr. Richards was prompt, courteous, knowledgeable and friendly! I would defiantly recommend LOCKING MAILBOXES! It was a pleasure doing business with him

Rex Key Locksmith and Security

Rex Keys store and office is just blocks away. Their service rep came down immediately and evaluated the problem, telling me which things needed to be attended to by the U.S. Post Office itself and which they could handle. Within half an hour they were back with the needed lock fittings and keys to

replace those on all the affected personal mailboxes. The work was done quickly and efficiently. The rest of the Homeowners Board was astonished at how low the materials and labor costs were

I sent out an e-mail to request for the services so it took about 2 days for Michele at 'Honey Do List' to get back to me but she was very efficient with communication and scheduling. She was able to schedule the work to be done within that week. She called me several times to make sure of all the

supplies on the list of the kit. On the day of the installation, the gentleman from the company arrived within the window provided. He was most polite, very professional and efficient. He suggested that the post should be placed a little further back from the original position to accomodate the larger dimension.I was missing a 4x4 wood that is supposed to go inside the metal post (this was entirely my oversight). The guy just went out to the nearest Home Depot and got one, concreted the post in, assembled the entire mailbox and was done in about 3 and half hours
Mailbox Repair Services in San Jose
Business Description:

Small family owned business specializing in welding and metal fabrication, from repair to moderate size projects, fine metals to thick materials. Servicing business, contractors, and consumers with all

welding needs from home projects, tool, shelf, custom tables, fence or gate repair to all types of new fabrications from concept (including general fabrication - ex. solar and electric car prototype needs for trade-shows or other business needs). Ask about discounts for Seniors and Veteran's...

Recent Review:

The owner, Ron, and I worked together through several iterations of designs to find exactly the look I wanted at a price I could afford. We came up with the design together, then adjusted it as issues arose.

Loved working with Ron as he's clearly an artisan that takes pride in his work. I can't say enough for the process of creating what I wanted and for the end result. I got *exactly* what I wanted. :

Katherine F.

Business Description:

Reed Brothers Security provides a variety of superior locksmith and alarm services. Whether you're interested in locks, safes, hand rails, gates or access controls, Reed Brothers Security can help enhance the

safety of your home and office. 24/7 lock out services for your auto, home or business. Our Locksmith and Alarm staff is available 24/7 for alarm repairs, emergency lockouts, kicked in door repairs, lock installations, re-keying of locks, the fitting of keys to locks, and safe repairs, s..

Recent Review:

From start to finish, this project was far easier than we expected. This is a two-condo building, with both front doors facing the street. The other owner, who has the upstairs flat, and I wanted screen doors

to increase air flow during&nbsp; the hotter days of summer and fall.&nbsp; We also wanted these doors to be pet proof and to be secure from intruders, while, at the same time, <em>not </em>looking like your typical iron-bar security barrier. We are extremely satisfied on all counts. I looked at a number of websites and found that the Woodguard security screen door listed by Reed Brothers fit our requirements perfectly. Although I ordered the doors sight unseen, they arrived looking exactly as described. From the outside, the doors appear to be made of beautifully finished wood (no hint of the steel door frame). The only giveaway is the perforated steel mesh, but even that is unobtrusive. Two Reed Brothers installers -- Eli and Andrew -- arrived this morning with the doors and took about an hour to install each one. They were professional, wasted no time and answered all of my questions. I found the entire experience -- from talking to people at the store via telephone to the estimator who came out to measure the doors to the installers today -- to have provided excellent service

Jean D.

Business Description:

Whatever your home needs, I'm the man to help you see it done. If you own a home you've probably encountered a really thorny puzzle. There are contractors. They're just the right people for medium to large

home projects employing one to many highly skilled workers. For this man's expertise you'll pay top dollar. On the other hand there are day workers you can pick up outside of Home Depot. These folks are just perfect for unskilled small home projects. They're men who'll work very hard, but w..

Recent Review:

Bruce is extraordinarily punctual and responsive. After my initial call, he came out to get the scope of the work, and we settled on a start date and time (note: he's an early starter. We settled on 7:30 but

I'm sure he could have come earlier). He has a very well-equipped truck and quickly set up the tools he would need, including a portable table saw(!) Each time he came out, we discussed what he would work on that day, and he kept me fully informed about what he was doing and why. Several times he spotted potential problems and addressed them. As a result when the installers came the job was very straightforward. Bruce is always happy to share tips about how to use tools and how to properly accomplish tasks. He's a real pleasure to work with. I thought his labor rate was very reasonable

TOM G.

Business Description:

American Kitchen and Bath, Inc. is a reputable full-service General Contracting business based out of San Jose, CA. We specialize in kitchen and bathroom remodeling. We not only design your kitchen and

bathroom, we handle the entire project while offering innovative ideas and creative design solutions. Contractor's License #886059

Recent Review:

I had hired AKB in 2014 for a kitchen renovation so I knew they were professional and perform quality work. This was a small job for them but they were very willing to do the work. The cabinet installation

went well and looks beautiful. The crown molding is awesome. I am very pleased and highly recommend AKB

JAY V.

Business Description:

Full service Home Maintenance & Repair. Specializing in painting, flooring and bathroom/kitchen remodeling. Electrical, plumbing etc.

Recent Review:

He tried to price gouge on materials. Keep a record and ask for receipts. Josh asked if I would pay him and a helper on one of his many 1 hour work sessions. I agreed to pay him and his friend Thinking this

would MAYBE expedite this way longer than a "2 day job" as he PROMISED me initially. His friend didn't seem to know how to use a power drill. He secured ONE 2x4 to my ceiling with the last wood screw 1/4 of the was into the board and upset when I refused to pay him for this visit. I was asked to assist him numerous times. Josh flaked on many appointments multiple times. I had to sand the ceiling myself and find a painter to finish the ceiling drywall because Josh would not return my texts or calls. What a headache. Beware

Todd N.

Business Description:

Security Services

Recent Review:

I just moved into my new house and called Greg to get the locks changed. He arrived right on time and completed the job professionally. Greg noticed that one of my doors had extreme dry rot around the frame

and I told him that I was desperate to get that repair made ASAP. Greg installed a brand new Anderson Coastal sliding glass door ASAP. So glad I called Greg especially after this rainy season. I couldn't have waited a week longer - seriously! He efficiently solved my problem. Greg worked with me all the way through the project and I couldn't recommend his services highly enough

Chad B.

Business Description:

We have the experience and dedication to bring your dreams to reality! Specializing in Handyman, we guarantee your satisfaction, and we won't leave until the job is done right. We pride ourselves on the

quality work we provide, while delivering great customer service! Call or click to schedule a free estimate today

Recent Review:

I was very pleased. It was a significant amount of storm damage, and they were prompt, skilled, and took care of the entire project very quickly. In fact, the entire repair was done in about a week. Once I

contacted them (through the link provided by Angi) they were out for an inspection and gave an estimate in a matter of days (which for our area is a really great turnaround time, particularly following a rare weather event!

William A.

Business Description:

El Cerrito CA Locksmith Store are a full service Locksmith Company, Who proudly provides Residential Commercial and Automotive and Emergency Service 24 hours in El Cerrito, CA.

Business Description:

In Logan Locksmith Shop has an experienced team of Locksmiths on call 24 Hours a day, 7 days a week including nights, weekends and holidays. In the event of an Emergency Locksmith Services, please call us and

one of our professional Locksmiths will be dispatched immediately to assist you with your problem. We are fully bonded and insured in compliance with the regulations in Hayward, CA

Business Description:

We are a Local Locksmith Company that provides locksmith service in Inner Richmond, CA. We offer our Locksmith service 24 hours a day and 7 days a week to those in need of our assistance.
mailbox repair services in
San Jose
Companies below are listed in alphabetical order.
To view top rated service providers along with reviews & ratings, join Angi now!