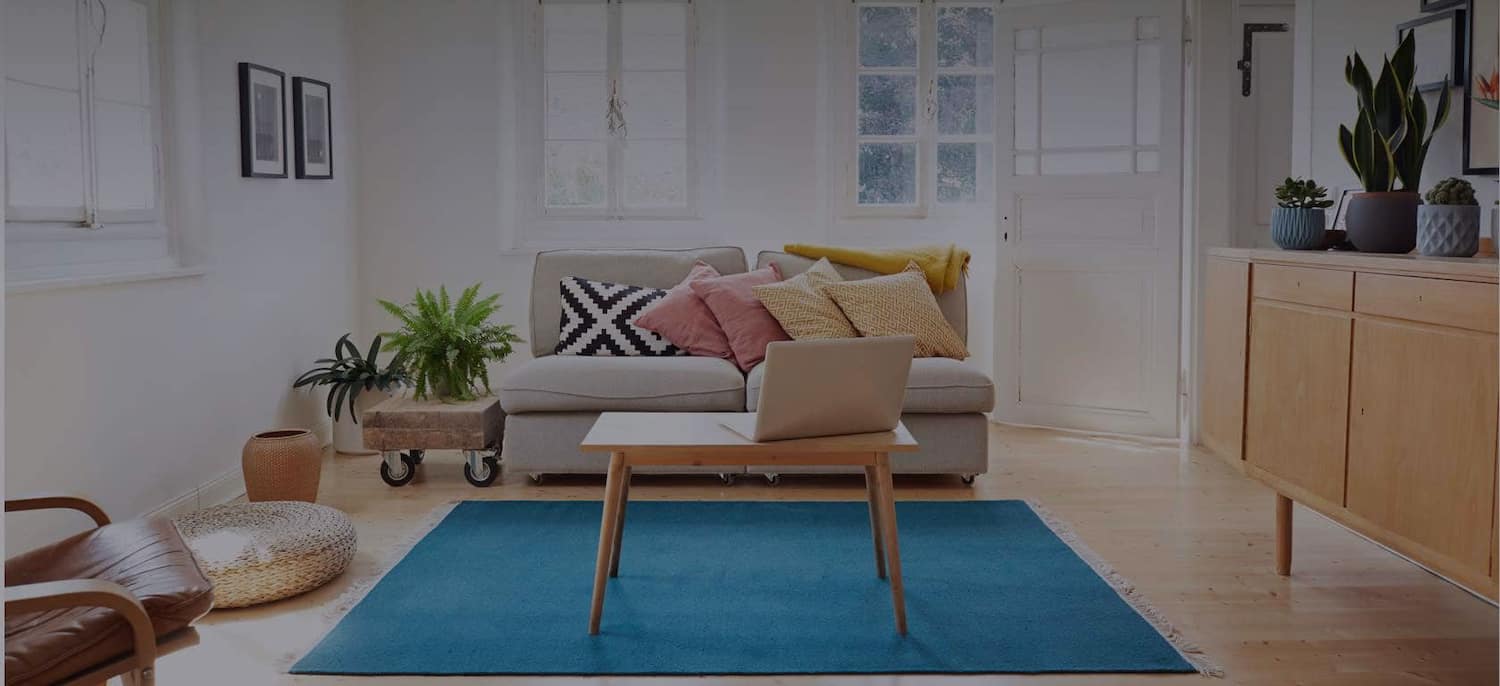 Get matched with top Computer Repair Services in Sacramento, CA
There are 17 highly-rated local computer repair services.
Computer Repair Experts in Sacramento
Sharon,MA

A Super Service Award goes to providers who have achieved and maintained a superior service rating on Angi.

Business Description:

707-267-7778 remote computer training and troubleshooting over Zoom. I specialize in Apple devices, drawing on my 12+ years working for Apple. I can help with tips and tricks, and buying recommendations and solutions that are out of the box. Clients often come to me after they have exhausted other options. They are surprised that I am able to solve most of their problems rather quickly. If I don't know the answer off the top of my head I am not afraid to do the research necessary to find the ...

Recent Review:

Techie to the rescue was a lifesaver! I had a time sensitive project for a major company that needed last minute editing. He was professional , efficient, knowledgeable, and the turnaround time was fast. I would recommend for any type of project personal or business.

Reviewed by Loralee H.

Huntington Beach,CA

A Super Service Award goes to providers who have achieved and maintained a superior service rating on Angi.

Business Description:

Since 2006, HB Computers has been the most trusted technical resource for residents and businesses in Huntington Beach, California – both on site and remotely – while also responding to the need for nationwide services. We are also expanding our services to Security Camera System installation, Network Cabling/Drops. We repair or replace laptops, desktops, workstations and all mobile devices. Our services include, but are not limited to: installation, administration, and maintenance of all to...

Recent Review:

I had an old laptop that I couldn't turn on. It had suffered liquid damage and was going to cost more than the device itself. They were able to save the data and move it to a flash drive for me at a reasonable price and then recycled my dead laptop for free.

Reviewed by Jessica B.

Business Description:

We provide 24/7/365 computer support services for all PC platforms including Apple, Windows, iPhone/iPad OS and Android. Instant access to our bilingual support center with for a fixed per incident fee and 87% first call resolution rate.

Recent Review:

It took them two days buy they got the job done. They problem with the company were the repair people, even though they had problems. They did come through for me. So, I'm happy about that.

Reviewed by Vickie E.

Scottsdale,AZ

Angi Certified Businesses

These Businesses meet our standards of certification, which include:

The owner, principal, or relevant manager passing a criminal background check
Required to have applicable state and local licenses
Maintain an average star rating of 3.0 or better on our network, if they have at least one review
Paying to advertise their services
Meeting any other eligibility criteria required by Angi

Business Description:

When your P.C. , Tablet or Cell Phone has you stumped you need an American based tech team on speed dial: Call Now: 877-378-9258. Remote, online, and in home support from the good old USA. In need of a performance improving tune-up? Have a virus or spyware issue? We have you covered. Have questions about a program, your printer, importing photos, working with websites, working with your computer, or just needing advice on what to buy? My Computer Works membership gives you go to access to ...

Recent Review:

Great. The technician was able to understand my home network needs and purchase the right network cabinet to organize my components. he was then able to trace, label, terminate, and organize all my cabling and set up my house so everyone has strong internet access.

Reviewed by Shaun V.

Business Description:

Expert Remote Computer Repair, $99 (no additional hourly fees). 100% Money Back Guarantee! We repair both Windows and MAC Computers. All work is performed remotely by US Military Veterans who are Certified Technicians! Why take your Computer into a store when we can perform the same repair from the comfort of your own home? Included is: -Virus/Malware Removal -Browsers being un-hijacked -Security Evaluation -"Free" (Trial Version) of Anti-Virus/Internet Security Software -Complete Premium Com...

Recent Review:

Bob and his team are great to work with! He had my computer fixed and running quickly in an hour and the best part? I didn't even need to leave the house! It was all done remotely. Highly recommend this fantastic service!

Reviewed by Lindy S.

Business Description:

Please call Mike at 480-580-9648. I opened Mike's Computer Repair (480-580-9648) in 1994 with the desire to provide honest, reliable and friendly computer services in Maricopa County and across the United States. I provide on-site computer repair at your home or office for any problems or upgrade issues you may be having. I am also able to use remote access software to control your computer and address problems without having to visit. Not sure what to do? Call 480-580-9648 and It will always...

Recent Review:

WOW - patiently listened to my problem description, then said what he could do and how he would do it. After a few more of my questions, I gave my approval and then he proceeded. Pleasantly conversational and professional the entire time. Best IT guy I have have worked with in all my years. Call Mike and you will get a thorough fix and enjoy doing it!

Reviewed by Tim F.

Business Description:

We are a Nationwide, full service computer repair and service company with over 17 years of experience. We provide technical solutions to all, from residential clients to business owners. We specialize in business IT support and solutions, PC and MAC Repairs, data recovery, custom built desktops, and in-home and remote computer repair services. We are fully committed to your satisfaction and will get the job done right with fast and friendly service. Nationwide remote support is also avail...

Business Description:

I offer support and service for Apple Computers. I offer same-day support and service by connecting to your computer remotely/virtually. I can securely and privately log into your computer and troubleshoot, assess, consult, fix, and manage whatever issues you are having with your Apple computer, whether it may be simple or complicated. PLEASE NOTE: I DO NOT FIX OR SERVICE HARDWARE ISSUES SUCH AS CRACKED SCREENS, BROKEN HARD DRIVES, FANS, TRACKPADS, KEYBOARDS, etc. I specialize in softwa...

Recent Review:

Justin was terrific....very knowledgeable of Apple computer issues and was able to help me quickly troubleshoot what was wrong with my iMac. He was easy to communicate with and basically held my hand through the entire process of getting the hard drive replaced. His follow up was outstanding. Would hire him again in a heartbeat.

Reviewed by Marsha R.

Business Description:

NEED A PRIVATE TUTOR? $40/hr Online Tutoring: Physics PhD + postdoc/Math BS Programming: C/C++/Java/python/C# + OS: Unix/Linux/Scripting + Physics/Math (website: www.jc-pdllc.com) Peter Online only (My Zoom is preferred for sessions) (Time zone: CST/CDT). (For CL responses, please check your spam). I have about 4 years of part-time tutoring experience in St. Louis, MO for a private company and, in Edwardsville, IL for SIUE. I have about 4 years of part-time and periodically full-time exp...

Columbia,MD

A Super Service Award goes to providers who have achieved and maintained a superior service rating on Angi.

Business Description:

Cyber Team Solutions LLC is a veteran owned business committed to providing quality computer and Tech services to homes and offices at an affordable price. We are proud to have earned both a Better Business Bureau and Angie's List A rating. Based out of Columbia Maryland we provide on-site service to many Maryland counties and DC. Remote and phone support is available everywhere else. Services include computer and mobile device support, TV and Home Theater technical support, Smart Home suppor...

Recent Review:

Cyber Team Solutions read my list of software issues and immediately made the necessary software fixes and showed me the correction steps to address these software fixes in the future. I have found Cyber Team Solutions absolutely dependable in 2020 and 2021 with a fast response time for my home computer software needs. The repair cost was very reasonable. Stephen Israel, Baltimore, Maryland.

Reviewed by Stephen I.
Recent Computer Repair Reviews in Sacramento
All American Remote Access Computer Repair

Bob, with All American Solutions is nothing short of exceptional. He was professional, punctual, and knowledgable with my issue and how to repair and restore my computer function. I would highly recommend All American Solutions to anyone looking for these qualities in a professional service like this.

- Michael M.

The problem was a BIOS message that said "press F1 to continue," but when I pressed F1, nothing happened. Sean arrived promptly at 12 noon on 11/21/2020, and began work immediately. By 2:00 Sean had removed RAM memory and reinstalled it, examined and changed certain jumper settings, removed and reinserted a 2032 CMOS battery, and other things which I can't remember. He was considering removing the SSD drive, which hosts the Windows 10 operating system, saying the drive might not be properly seated. But I told him the computer had been working fine until just quite recently, which indicated that the SSD surely was installed properly, and that I would prefer that he not remove it. So he did not remove the SSD, but I don't think he appreciated my interfering. Sean indicated early on that he did not like customers watching him work. He was polite about this. Thinking he meant that my talking or making suggestions annoyed him, I stopped talking and just watched. But after an hour or so of my just watching, Sean made it clear, politely, that he would prefer to work alone. At that point I left the office and did not bother him for the next two hours. After about 2.5 hours, Sean said he had found the bootup problem. All that was wrong was that a keyboard lock key on my Microsoft keyboard had been accidentally set. (I never knew there was such a key before this.) Once this key was unset, the computer booted up, responded to the F1 key press normally, and then booted up to the BIOS. Sean updated my BIOS too, at my request. Sean seemed embarrassed that this work had taken so long, as if he believed he should have checked simple things first (like the keyboard); he said he would only charge me for two hours even though he had worked for three. Let me add that I suspected a keyboard was an issue myself. That is why I called the tech shop Sean works out of in Sacramento (I've misplaced their phone number) Saturday morning 11/21, and left a voice mail asking the tech person to bring an extra keyboard with him. Sean either never got this voice mail, or else he got it and ignored it. The keyboard issue was the last thing he looked at; arguably it should have been first. As I was about to sign the papers Sean gave me at around 3:00 pm, I said "First let me check that everything is working." It was then that I determined that the LED power light on my computer's power-on switch was no longer functioning. I explained this to Sean, pointing out that it was working before he arrived. But he dismissed this complaint rather abruptly and rudely, saying it was a trivial and minor issue, or something to that effect. He clearly didn't want to stick around another minute. I added that I didn't want to sign any papers until this problem, which Sean himself had caused when he tampered with jumper settings, had been restored to working order. "Fine," Sean said, gathering up the unsigned paperwork and heading for the door. I said, "It's OK. If you are tired now, you can come back tomorrow." "I'm not ever coming back," Sean replied, walking out the door. He was obviously angry when he left, and didn't want to discuss the matter any further. Except for watching Sean for the first hour, keeping quiet most of the time, I don't know what I did to make this MyComputerWorks computer technician so angry. Despite overlooking a simple solution to my problem at the outset, he still fixed the main problem, and I'm glad to pay My Computer Works for his two hours work. I had a $10 bill in my pants pocket and was all ready to give it to Sean as a tip, but he left in anger before I could give it to him. It truly is important that this power-on LED light up and stay on while the computer is running. My computer is very quiet, and after a time of non-use, the monitors go dark even though the computer is on and Windows 10 is running. So the only way to be sure this computer is on or off is to look at the LED power light on the power switch. If the LED is on, the computer is running; LED off means it has been shut down. With no lights of any kind, this is becomes a non-trivial matter. I believe it would not be difficult for a knowledgeable tech person to fix this. It's just a matter of getting the jumpers Sean changed set back to where they were before he arrived. However, Sean has said he won't ever come back here -- giving no reason. I am asking MyComputerWorks to send another tech to clean up after Sean, fixing the jumper problem that he caused, since Sean is no longer willing to come over here. I am also recommending Sean have more training in troubleshooting and an anger management class.

- David B.

I cracked my cell phone screen due to carelessness. Love 2 Fix quoted me a price lower than anyone else from whom I could get a quote. It wasn't cheap, but that's the way it goes and the tech took the time to explain why this kind of repair is so expensive. They had to order the part which came in the next day and then they fixed my screen within just a few hours so that it it is good as new. Since they also repair computers, I took in my laptop due to an issue with the battery. They charged me $100 less for a diagnostic than the place where I had previously been going for computer issues and the diagnostic fee will be applied to the very reasonable cost of repair which is in process.

- Timothy W.

Josh was great! He arrived on time and immediately went to work and got my computer working right away! Apparently my computer automatically updated and when it restarted itself it can never start to Windows. It keeps restarting over and over again. josh save my computer and most important many years of files and family pictures that are very precious to me. He was kind and very professional. I definitely recommend his service to anyone.

- Abe S.

My macbook would not boot, Josh saved my photos and upgraded my hard drive. Now it's faster than before and I have my photos. Great work and super nice.

- Vanessa S.

He did a wonderful job. It took a lot of his specialized tools to remove the old hard drive, due to the age of my old computer. Although the job took longer than planned, and he had other pressing commitments, he stayed to finish the job thoroughly and cleaned up after himself before leaving. He encouraged me to call if any more problems arose, and offered to make any further repairs without charge. I was referred to him by several close friends who had made use of his services for indoor work such as cabinetry repair and outdoor work as well. I recommend his work highly and would hire him again!

- Devon V.

The work was good BUT I could not get any explanations as to what had been accomplished. I am old and don't readily understand tech systems. Changes were made and the tech. left. I emailed some questions which were never answered. The work was very good but I needed some explanations which I did not get. Required block re. rehiring was left open which YOU do NOT allow. I will check one of the blocks just to satisify your. Answer remains UNK.

- David P.

Armando was knowledgeable, and spent a lot of time tuning up our computer, fixing problems and explaining everything to us. He was helpful, courteous and patient. Excellent service.

- Carolyn W.

I have explained what happened in an earlier review. A man named Sean came out to my house on 11/21/2020 to fix a bootup problem on my computer. Although he fixed the problem, he broke something else while doing so. What I have not explained so far is that I am unable to get any kind of response from this company's Customer Service department. When I complained by calling Customer Support (480-374-1172) five times over a period of about 10 days, and then by writing to them (customercare@mycomputerworks.com), I got no response of any kind. Perhaps there is a delay due to layoffs or other CV19-related problems. But then, someone could write to me and say that, couldn't they? The longer I go without some kind of response to my complaint, the easier it is to believe that this company doesn't really care about responsibility to customers. The repairman fixed one thing, but he broke something else. The fact that MyComputerWorks already has received more than $250 of my money -- they require payment in advance -- is part of the reason, it seems, that they no longer care if I am satisfied. I hope I am wrong about this. But if nothing is done by Angie's List or MyComputerWorks, I must consider other options.

- David B.

They re very courteous and friendly. I also liked that they were good at giving me back my computer the next day. Their work is great and they let you know when the work is done so you can pick up your computer. They are very knowledgeable.

- Dominic and Melinda D.
Explore Our Solution Center for Helpful Computer Repair Expert Articles
Computer Repair Services in Sacramento