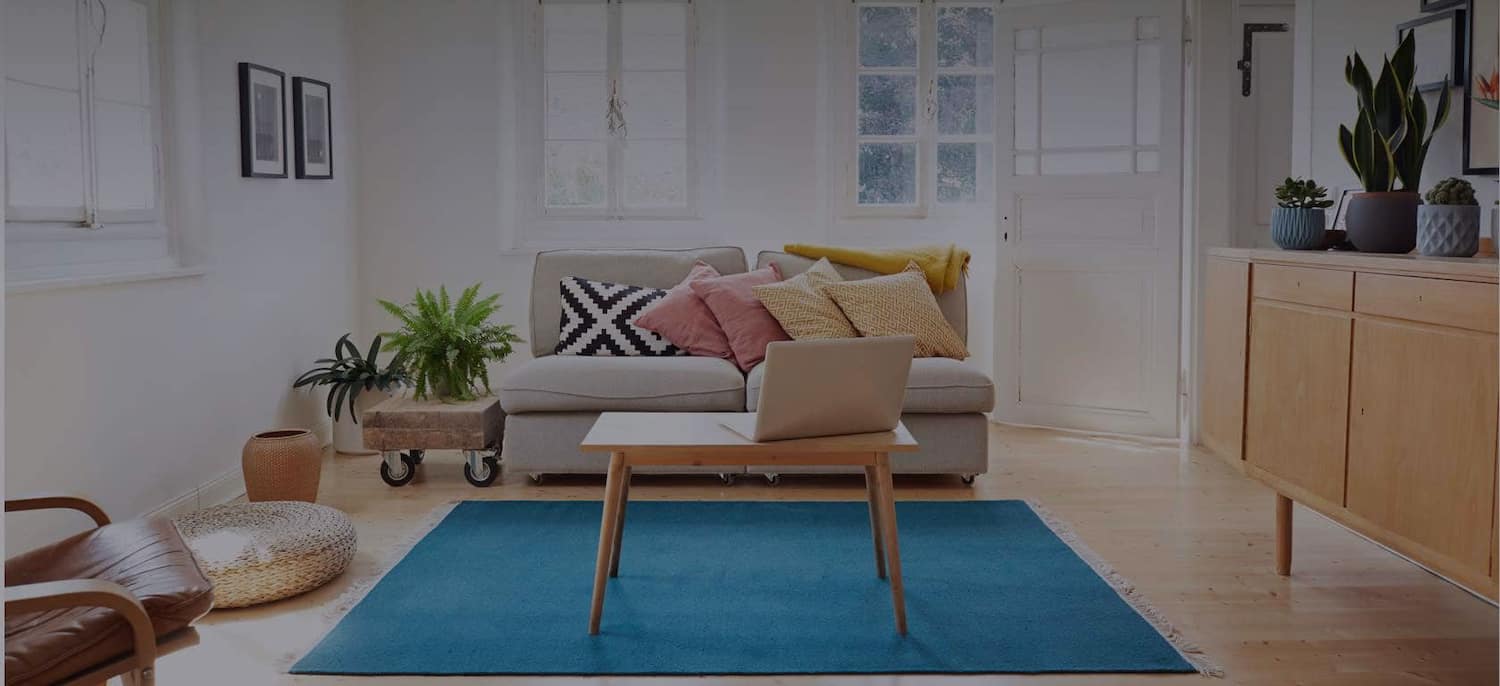 Get matched with top Sunroom Patio Enclosures in Madison, WI
There are 49 highly-rated local sunroom patio enclosures.
Patio Builders in Madison
Recent Patio Enclosures Reviews in Madison
Degnan Design-Build-Remodel of Madison

Degnan did a beautiful job creating the 3 season room of our dreams. It has become our oasis, the favorite spot of our house, and it helped keep us sane during COVID. Even though it's "3 season," we can use it year-round. The wide modern fireplace they recommended heats the entire space in even very cold conditions, and the insulated floor helps maintain a warm surface once heated. It's always a wonderful experience to relax with a cup of coffee next to the warm fireplace while enjoying the expansive view. As you can tell from the pictures in the portfolio, Degnan's craftsmanship and attention to detail were top-notch. They took what we were looking for a way beyond the next level, with some fantastic ideas. We initially looked to convert the existing deck space, carrying forward a typical rectangular room layout. They suggested that pulling the area inward into more of an L shape would make it more dramatic and cozier. This layout enabled some very striking design features, like the tandem windows and the exposed beam over the dining area. They also did a fantastic job creating a vaulted roof ceiling that matched the home's exterior aesthetics and made way for light to pour in on those large beautiful windows. A lot of thought went into not just style but also the functionality of the space. For example, the layout allows quick access from the kitchen to the grill, and I didn't even realize all the benefits until using the space. Notably, they had recommended a landing instead of a typical stairway, and aside from just looking better, it's a lot easier to carry trays of food with your hands full when you have that additional space. Another example is they recommended a four-pane vinyl window system that can be put into all kinds of open configurations, and it's super easy to clean. One of the features of the project we enjoy the most was a custom expansive glass folding door. It essentially gives us a glass wall that we can completely slide out of the way, creating a fully open space when we have guests. This makes the room feel like a natural continuation of the house, as opposed to an isolated space. It eliminates that awkward crowding you usually get with a more typical doorway. The fact that it slides means you do not cover the light switches with a door; they remain accessible in the room. The Degnan team was fantastic to work with, and even the owner (Abe) was highly engaged and responsive to any question or concern. *even after project completion*. Further, Degnan stands behind their work and is committed to your complete satisfaction. There was a manufacturing issue with our flooring, and Degnan diligently worked to correct it as soon as they were aware of the problem. Six months after the job was completed, Abe still personally reached out to make sure nothing new had popped up, and we were still happy. They even came out to check for shifts from season changes. We couldn't be happier!

- Jason G.

My wife and I just enjoyed our first night out on our patio and deck, thanks to Ron and Maple Tree Builders! Ron was amazing to work with and very responsive. He worked with us while also helping us deal with other contractors that were working in and around our property - always taking the lead and communicating effectively. He told us when he would be working, what the next steps were, and finished ahead of schedule and on budget. I really enjoyed his partnership in the process and the pride he takes in his work. I would recommend Maple Tree Builders for any home project.

- David V.

Adam's Handyman & Remodeling Service

Adam and Pat replaced the screen doors of our two porches. We are very happy with their work and we will certainly ask them to return for future home repair and improvement projects.

- James D.

We had an excellent experience working with Thompson Custom Builders/John Thompson. Our project included the addition of a sun room and remodel of the kitchen and bath of our 1907 historic home. Thus, we were looking for a builder who would bring not only expertise but care (and patience) to an old home. Thompson Custom Builders was a perfect fit. John takes time to know his clients and develops a shared vision for a project. He is focused on quality and is professional, knowledgeable, transparent, detail-oriented, and communicative. We were in constant contact with John about details large and small. He knows the business and brings a depth of expertise and relationships that are invaluable in guiding a project from design to execution. The contractor and supplier team John brings to a project are craftspeople who share the same dedication to quality and detail. John and the entire team were friendly and a true pleasure to work with throughout the project. We are thrilled with the results of our remodel, and we would highly recommend Thompson Customer Builders to others.

- Verda B.

Frey Construction & Home Improvement, LLC

It is hard to give a review of someone that when they are complete feel like part of the family! As someone who used to work in the construction industry they are unbelievable professional and are there to help! They went above and beyond to make sure not only our roof replacement went well but made sure the little details were taken care of without coming back for most likely justified extra cost because they were already there. They are fair and explain everything very well. One observation that I had while they were here was the Owner Scott came by the jobsite. He knew all of the laborers by name and was bilingual to be able to communicate with his team. I think we should all support local businesses with leaders that treat their employees with respect and kindness. And it is obvious this leadership gets translated into their work. They are an amazing company and if I have a home improvement or need an emergency repair there isn't anyone else I will allow in my house after using Frey.

- Josh L.

Working with Maple Tree Builders was an excellent experience! Ron and Emma are efficient, meticulous, reliable, thoughtful, and skilled contractors/builders who really listen, communicate and care about their clients. I highly recommend Maple Tree Builders and would definitely hire them again. They made the whole process easy and were very good about explaining all the steps. My new porch is gorgeous and I couldn't be happier with the experience!

- Mary N.

This man is as honest as it comes. His quotes won't be the lowest you get, but that's because he quotes what he honestly thinks the project costs. He doesn't believe in surprising you half way through the project with added expenses like many others do. You know all up-front what you are getting yourself into so you can plan accordingly. He provides a complete breakdown on your costs during and at the end of the project, including a full receipt record with the actual receipts! He also does multiple-times-a-week check-in's to be sure you are well aware of the progress on your project. His quality of work is second to none; slightly over-engineered in all the best ways to ensure the strength, durability, and reliability you want tied to any work done on your home. You can be comfortable with his work NOT being added later to your "it was great but now its broken and we to have to get it done again" list for many decades to come. If you want work done to your home, and you want it done right the first time, call Jordan Archer. You won't be disappointed.

- Michael M.

Things went fantastically well, I enjoyed working with John Thompson and I'd be happy to hire him again. His subcontractors were all wonderful and a few of them were truly exceptional. His finish carpenter Troy, his painting crew led by Jesus, and his flooring guy Luke we're all really incredible outstanding workmen to deal with. Our project was highly custom, intricate and involved two separate neighboring properties. I highly recommend that if you are considering hiring John and his crew that you don't hesitate and do it right away. I look forward to working with him again in the future.

- Jonathan W.

Sunroom is an addition to the house, off the dining room, about 4 x 4 sqm Did a wonderful job, people were reliable, very friendly, kept us informed what they were doing and when. Alan, the owner , came frequently to check the work. We only hired our own electrician. Sunroom looks great. Took only a little longer than we thought, but was due to weather related back orders

- Barbel S.

We are so happy with the results. The screened in porch is our constant retreat now,. The workmen were wonderful and so very tidy. Our only complaint was that they didn't start as early ( mid June) as we had hoped due to weather delays. We would definitely recommend this reputable company!

- Sharon J.
Explore Our Solution Center for Helpful Patio Builder Articles
Find Sunroom Patio Enclosures in
Sunroom Patio Enclosures in Madison