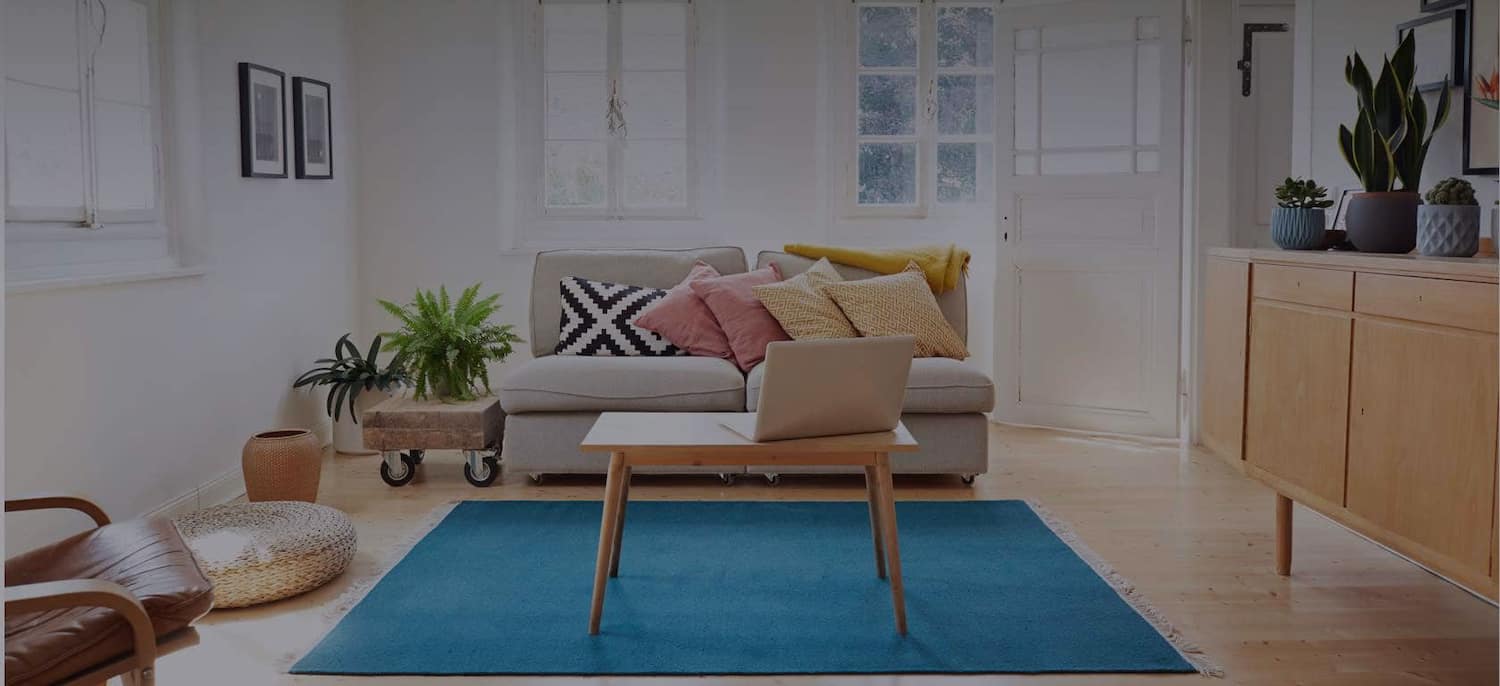 Get matched with top Home Builders in Las Vegas, NV
There are 19 highly-rated local home builders.
Recent Home Builder Reviews in Las Vegas
We shopped around for new home construction and this builder came highly recommended by a friend. Even though it wasn't the cheapest option, I am convinced we got the best deal out there. The work quality and attention to detail is unsurpassed. I have dealt with several construction/remodel projects before (in other states) and I was truly impressed by this company. their work also comes with warranty, so they really do stand by their work. if we ever build/remodel anything in this area, this is the only company I'm working with.

- Natalia B.

I had contacted Rick from GVS for a bid on a home we wanted to be built on a lot site. He was great with his process and answered all our questions. I was able to make good solid decisions about building this home. His pricing was fair and allowed me to all the input I could give in to the bidding process. Although I didn't proceed with the build due to other reasons, Rick was very professional throughout the whole process. Definitely, a great company to do business with!!! :)))

- Kelly C.

I took possession of a new cabin from Chuck Smith 20 weeks ago. I remotely manage my cabin in the Smokies for the short term rental (STR) market, Airbnb and vrbo. Any negativity in this review does not pertain to the quality of the cabin itself, which I have not yet visited, and that my guests seem to like. My review is for any investors considering hiring Chuck Smith to build an investment cabin for the STR market, and my review is only concerned with the One Year Warranty offered by Chuck Smith, and concerned with Chuck Smith's very poor communication skills. I have been consistently very disappointed with Chuck Smith's response to the needs of my guests when things go wrong. Airbnb is all about the reviews. Anything less than a 5-star review from a guest can cause serious damage to an STR property's future income. Not only will low ratings repel potential renters, but low ratings can get your property de-listed. It is hard to over state how devastating de-listing is to the owner of an Airbnb. It could mean financial ruin. In the STR space, guests expect excellent communication and very rapid resolution to their problems. Chuck Smith does not seem to appreciate this fact, or perhaps he just doesn't care. To illustrate my warning I will give just the latest example of dozens I've experienced since January. This past Sunday my guest reported that the washing machine was not draining. This is a brand new washing machine, covered under my warranties from the manufacturer and from my builder, Chuck Smith. Chuck tells me he turns his phone off after 5pm Fridays and doesn't turn it back on until the following business day. Either way, he doesn't respond to my guest's broken things on weekends. So I started calling around to every appliance repair service I could find, even though I would likely have to pay for this repair out of pocket. No one I called was available to even look at until at the unit until at least Monday. Knowing that Chuck would not answer any call or text over the weekend nor the Memorial Day Monday, I texted him first thing Tue morning letting him know of the issue. 24 hours later, Wednesday, I texted again "Status on fixing washer?" Chuck's response "All appliances fall under manufacturer warranty you have to call Home depot where it was purchased to arrange for repair." My response "Good to know. Receipt? Some proof of purchase? Date of purchase?" Nothing. 30 minutes later I texted: "Trying to arrange Home Depot warranty. I need info about the purchase. Phone number associated with the purchase. Receipt. Order #. That kind of thing. Thank you." 45 minutes later he texted "I am not where I have that info right now I will have the secretary go back and pull the receipt and get it to you". And that's the last I've heard from him. In the 20 weeks that I've had possession of the cabin, I have asked him repeatedly to provide me a list of all the relevant information about all the appliances and systems in my cabin. Make, model, serial numbers, purchase place, purchase date, name & number purchase was made under, contact information for manufacturer's warranty support. Nothing. When you remotely manage an Airbnb, you have to be able to answer questions like "how do I turn on the dishwasher?" and "how do I configure the TV for Netflix" and "how do I heat up the hot tub" etc. An owner needs to know the make, model #, serial number etc for all things in the house in order to download user manuals, download Youtube videos, and to know who to call for fixes when the builder's warranty is non-operational because he's checked out for the weekend and isn't answering his phone. So as I write this it is Friday, 6 days after my guest let me know my brand new washing machine isn't working. She's had to bring her family's clothes down to the laundromat several times now. "We packed light" because my cabin has a washing machine. There's no way I'm going to get a 5-star review from this fine family. Very likely I will get a 4-star or even 3-star for "Inaccurate Description". Negative reviews directly affect my bookings and my revenue, and risk getting my cabin de-listed altogether. Nearly all of the <5-star reviews my property has gotten have been because of this kind of situation, where things in my cabin are broken, and my builder is not responding in an STR timeline. He seems to think that a four or five day or eight week (I'm referring to the hot tub fiasco) response time to problems is acceptable in the hospitality space that he has sold warranties into. It is not. While Chuck's super slow and lackadaisical response time to fixing build problems may be acceptable to people who have purchased cabins from him for personal use only, it is completely out of step and out of touch with the rapid pace and always-on environment of short term rentals. With over 10,000 cabins in the Smoky Mountains, I cannot be the only STR investor Chuck has sold to or is building for now. So I'm leaving this 2-star review of Chuck Smith and SmithCo Construction to warn potential investors that, once Chuck has been paid, you are likely to be left hanging and on your own should anything break, and his one year warranty is effectively useless if you have purchased your cabin for the STR Airbnb vrbo space. Good luck getting him to respond to your texts and phone calls, too. His communication skills and his appreciation for the always-on nature of the STR marketplace into which he has sold and to whom he has made warranty guarantees are truly awful.

- Steve F.

Miguel did an excellent job. Loved his suggestion to add a loft to increase the home's square footage and value.

- ROBERT W.

Peter and the rest of the team at Green Renovation Group did a stunning job for us a few months ago in our previous home that we just sold. Now they're working in our new home that we purchased and still in the progress of the remodeling - these guys working in such a professional way. They're hardworking - coming every day at the same time – never late. Most importantly, the communication is always open and they're very involved during the entire process. any possible changes or delays were relayed immediately and always with solution and great ideas from their in home designer that made our lives so much easier. I'll definitely keep you updated at when the project is complete, we're very excited :)

- Henry R.

RJ (owner) did a good job from initial contact to completion of project of explaining the costs and method of construction. I explained what I wanted and Fairless delivered. Fernando (Fairless coordinator/overseer) did and outstanding job of coordinating and listening to my concerns. Fernando and Wilber worked tirelessly either directly participating in constructing my casita or assisting the subcontractors completing the project. Fit, finish and construction materials were first rate. I would recommend Fairless.

- Mike O.

Work was done in a timely manner and area was kept clean. Any problems or questions were handled quickly and courteously. Attention to detail was very evident.

- Barry M.

Overall our experience from start to finish exceeded our expectations. We worked with Fairless Homes remotely (from New Jersey for a good part of the project). This Company excels in communications and follow through. The professionalism of the owner and his team is top notch. They treated our home like it was theirs and the workmanship and focus on excellence was impressive. Throughout the project we knew what to expect and had no issues--when does that happen? There were no surprises or hidden costs. They went above and beyond in consulting with us on the creative design aspects and ensured that every detail was treated with importance. The quality, workmanship, and timeliness was outstanding. We highly recommend them and would use them again and again.

- Randal & Donna D.

We are at the very beginning of this process. I made an app. over the phone. The decorators came and we discussed several options. I was very pleased with their professional attitude and level of expertise. They were flexible and sensitive to my budgetary concerns. I am currently waiting for the company to send me an initial estimate.

- Sheila G.

This was the best construction job we have experienced. We could go on and on telling you about bad past experiences. Fairless Homes was an excellent company to do business with. The job was finished on time, start to finish 70 days, within our budget and they did a beautiful job. You can't tell that it was constructed years after the original house. We wanted it to look as if it was built when our home was. RJ is a man of his word, a very rare thing in the construction field. He was great at answering all our questions and our phone calls or calling us back right away. He did a great job designing our Casita with limited space available and giving us lots of ideas and options. He was able to give us everything we asked for within our price range. Donna was a great asset. She has a great eye for decorating and gives a woman's prospective which I really appreciated. She helped make difficult decisions easier with her opinions and advise. RJ and Donna work very well together and make a great team. His whole crew was great. They were very conscientious, kept the site clean, very hard workers and we were very happy with all their work. They really care about doing a great job, which really impressed us. My husband is in the construction field and could have build this himself. But he didn't have the time or energy. So he knew what to look for and he was very happy with the quality of work and the end result. The job was very much up to his standards and something he could take credit for doing himself, but all the credit is going to go to Fairless Homes. Our family and friends and especially my mom who now lives in the Casita are very impressed at how nice the inside turned out and how well everything fit in 460 sq. ft. We stopped counting the number of neighbors who stopped by and told us how impressed they were with how fast the job was completed and how beautiful the Casita looks. One couple driving by said that this was the best looking Casita they have seen in the entire Sun City Anthem Community. We agree! :)

- Cindy W.
House Builders in Las Vegas
Explore Our Solution Center for Helpful Home Builder Articles
Home Builders in Las Vegas