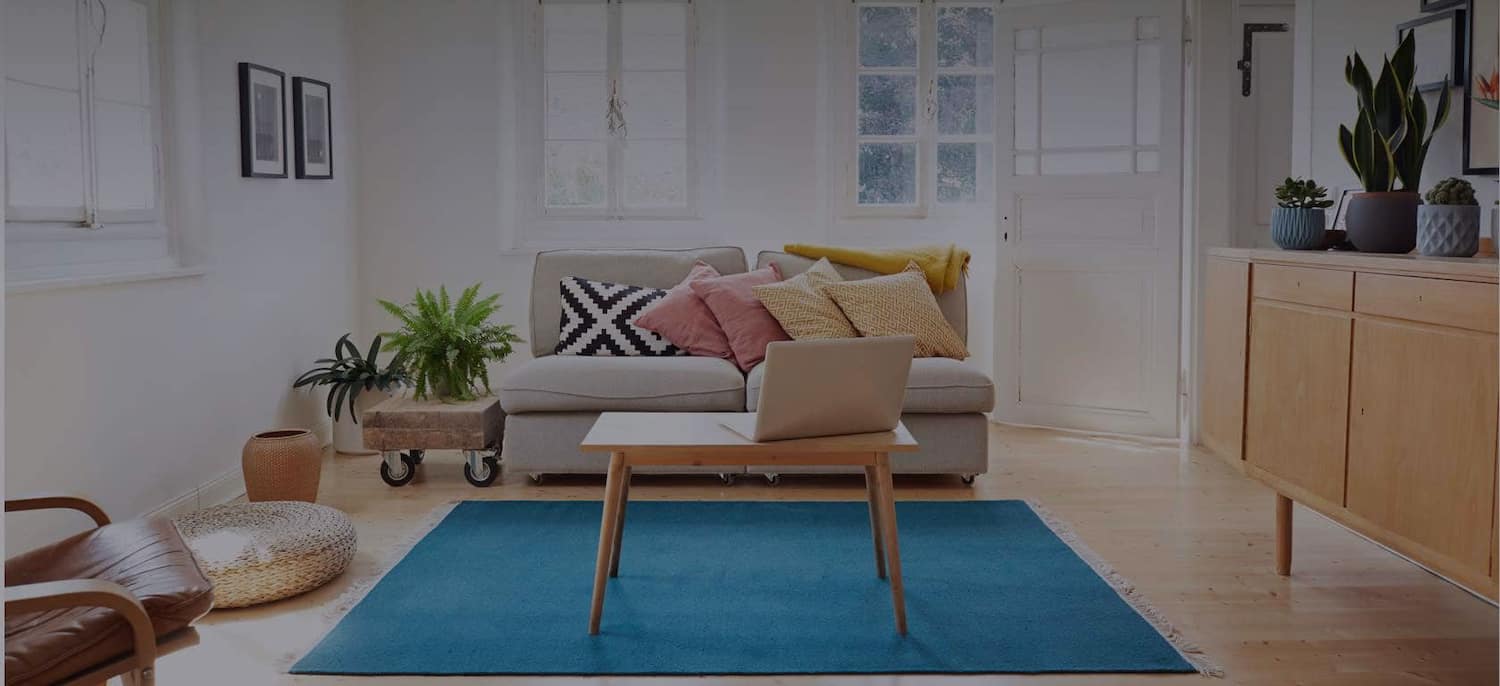 Get matched with top Sunroom Patio Enclosures in Lititz, PA
There are 42 highly-rated local sunroom patio enclosures.
Recent Patio Enclosures Reviews in Lititz
InnoTech Construction, Inc.

InnoTech Construction did our outdoor kitchen and patio install and we couldn't be happier. They completed the job on time and within our budget. Their craftsmanship and professionalism is first rate and the end product is better than we had imagined. I would highly recommend InnoTech Construction to anyone who wants excellent construction results!

- Sean S.

William Anderson Construction LLC

Outstanding! Top quality work at very reasonable pricing and very prompt to respond when needed. I will need a new roof in a few years, and Anderson's will be who I call for that job!

- George G.

Garrety Glass - Betterliving Patio & Sunrooms

We recently hired Garrety Glass to transform our screened-in porch into a three-season room. Jeff, our consultant, gave us expert advice in suggesting a four-way-track system of windows. Along the way, Aimee kept us up-to-date on the ordering and delivery of the product. The final installation was done by Andy and Colt, two very meticulous and dependable workers. Being former educators, we are pleased to award a grade of A-plus to the entire team at Garrety Glass, Inc.

- Ray G.

American Remodeling Enterprises Inc

tldr; Go back through the reviews and read the tone and content of the owners comments to other reviewers. That should tell you everything you need to know. If you have a property in the city, don't bother calling them. They don't want your work. Everything said about their unprofessionalism is beyond true. You gotta ask yourself this: How deeply do you think someone has to be offended to spend THIS much time writing a review, But, that's how disturbed I am by their behavior. Good luck to them I say, but also, good riddance. Must be an absolutely awful place to work. Review: Disclaimer: I ran a home improvement company for about 10 years. I know this business very well. I became incapacitated in such a way that forced me to retrain, get a degree, and became an accountant. But I spent most of my life in this line of work. We talked to a lady on Sunday of the '21 York Home Show. It was dead Sunday so we talked a while. She was confident they could be helpful. We are looking at spending $50,000 - $60,000 on all the various project put together. Though we didn't give out that number, we did strongly emphasize that there was a lot of work available. We scheduled the basement estimate too close to the American Remodel estimate, finishing up one to get to the other. Jimmy was a really cool guy but, he strongly disliked the basement folks we had at the house and that was his primary focus during the 'estimate.' Understandable. Bad history I guess. Jimmy pitched an idea for the sunroom, which is the most pressing project because its quite dilapidated, he called it "condemned." But its structurally sound. I know because I had a structural engineer out the week before to assess it. I wanted to take Jimmy through to see the other projects. He wasn't interested. I pointed out the garage roof, which needs to be replaced. I know it needs to be, because I know roofs. He eyeballed it from 50ft away and said "Yea, I don't know. The roof looks alright." Its not alright. Its at the end of its life and needs to be replaced. I know because I know what year the roof was put on and how long those shingles are good for. but ok. I asked if he wanted to take a look at some other projects inside and he declined. "Sounds like this right here [the sunroom] is the biggest thing you have going on. I took a bunch of pictures and I'm going to take them back and we'll get you an estimate in a couple of days. Sounds good?" he said. Well, not ideal. I had a lot more work I wanted him to look at. We were promised an estimate on the spot. But, ok. He added that we really should NOT do business with these basement guys, they were rip offs and couldn't be trusted. Well, I hate to say it but that was the last we ever heard of Jimmy or American Remodel, but I did negotiate the salesman for the waterproofing company down by exactly 32.63% of his opening offer (basically I took all the fluff out of his price and you know I did because we know their markup practices) and they did the work in a timely manner and with good quality. Whatever happened to American Remodeling? Well I did give them a call 6 weeks later, kinda figuring they didn't want to touch the job. Even though the Home Show staff said yes. And even though Jimmy said, "Yea. No Problem. We'll get you an estimate." After a very brief hold, the lady came back on the line and said this: "Yea, because the place is falling down its not something we would be interested in working on." I'm sorry, "Because the place is falling down?" Its a brick house. They don't fall down. As stated, I hired a structural engineer. We've had it assessed. Its not falling down. I expressed with empathy that I understood and conveyed that I had a lot of other work. Its not just the sunroom. Again, she restated that since the place was about to fall over, its not something they'd want to get involved in. I expressed my disappointment and how this kinda flew in the face of everything I've been told by them up to this point, and she got testy. I thanked her for her time and she promptly hung up on me without as much as saying goodbye. Disgusting. You simply do not tell a guy who loves his home that his brick house falling over. Especially a guy who has been doing this work the majority of his life, especially a guy who had a structural engineer come to his house a week earlier and have it assessed. "Lack of tact" is like, the understatement of the century. And hung up on me. gnarly. I'm definitely unhappy. But, after reading some of the other negative reviews. I really understand what they were talking about.

- Kurt S.

Garrety Glass - Betterliving Patio & Sunrooms

Great! They were very professional & efficient. The young man explained how to operate the awning very well. They were a pleasure to have.

- Cindy S.

We had our home built from him. We had him come back multiple times for different projects. Excellent contractor.

- Jeff S.

Garrety Glass - Betterliving Patio & Sunrooms

Everything went to plan and was up and finished in no time. Colt Eppley and Scott Bortner were very professional and friendly, when I asked questions they answered promptly . Had one slight problem, and it was fixed next day. They both just done an excellent job, I'd recommend both to anyone. When my sunroom was finished it was amazing how beautifully made it was. I love it !!!!!!!

- Brenda L.

Garrety Glass - Betterliving Patio & Sunrooms

These guys were terrific. From sales to installation I was kept apprised of what was happening! The crew was prompt (Mike Smith, Mike Shue, Kyle Weaver and Zach Barnes) and got to work immediately! Yes, I paid a lot for this awning but the product was more than I expected. It is very well constructed and attractive! But, these guys were the best! So friendly, yet professional. I enjoyed talking to them and would welcome them to do ANY work at my property! Great company, great product and fantastic work crew. Well done, Garrety!!!!

- Michelle M.

Garrety Glass - Betterliving Patio & Sunrooms

Josh arrived promptly, installed the shade, cleaned up and showed me how to operate. He was very professional and informative.

- Kimberly R.

Bachman's Roofing Building & Remodeling Inc

Our initial contact with Bachman's Roofing was through an email request for them to contact us. Their Estimator/Construction Manager contacted us the next day. Within a week he was out to get all the details of what we wanted to do. Very shortly after we had our initial estimate. We made some additions and revisions a couple times and he was more than happy to work with us. They took care of everything involving the permitting and the PA One-call. As soon as we had the permit clearance they were on-site within a week. All of their workers were very friendly and respective of our property and more than happy to answer any questions. I was surprised, considering all the work we had done that involved our existing home, at the little amount of dirt and debris there was inside our home. When they were replacing the windows and doors they moved whatever was in their way that they could and they cleaned up as they went along. We had very few issues along the way and the ones we did were small and taken care of right away. Bachman's took care of everything from start to finish except for the painting of the new sunroom (we wanted to do that ourselves). Our final inspection was last week and we couldn't be more thrilled with how everything turned out.

- Tanya F.
Explore Our Solution Center for Helpful Patio Builder Articles
Sunroom Patio Enclosures in Lititz