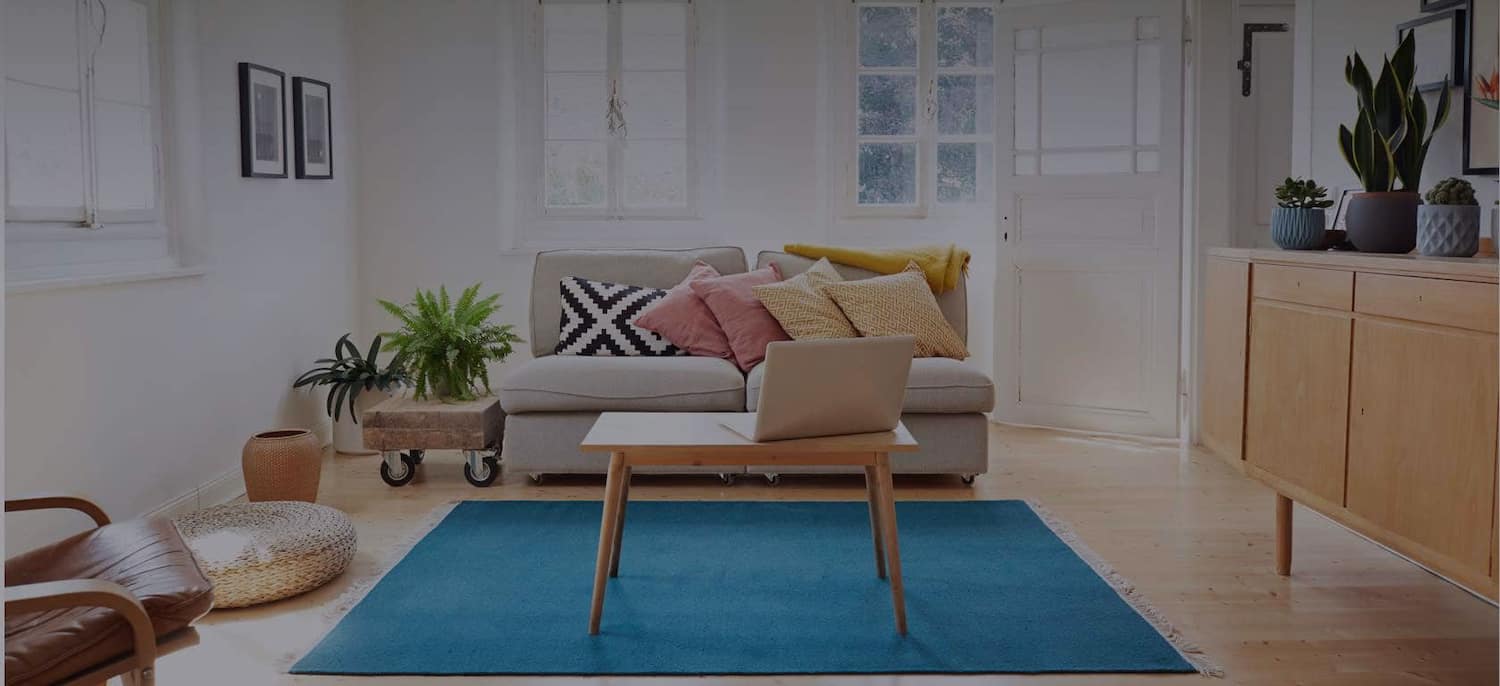 Get matched with top biohazard cleanup companies in Audubon, PA
There are 10 highly-rated local biohazard cleanup companies.
Matching on Angi
Share some details about your home project.
Within moments, match with highly-rated local pros.
Compare quotes and choose the best pro for the job.
Recent Biohazard Cleanup Reviews in Audubon
Mold Solutions & Inspections

MSI did an excellent job remediating the mold in the basement of our new townhouse, and providing us with expert advice on how to keep the mold at bay in the future. My wife and I were dismayed to find mold growing on the walls of the finished basement in the new Philadelphia townhouse we had just

purchased. After an internet search, I selected Joe Fiorilli's firm, Mold Solutions & Inspections, and we could not have been happier or more satisfied with the result. Joe came out right away with one of his associates to assess the problem. He carefully explained the process of evaluating the extent of the mold invasion, the options that would be available for different levels of remediation, and provided a range for what those different options might cost, giving us a minimum and a maximum amount; both of which were fair and reasonable estimates, based on the work that might be involved. It took MSI only one day to find the places that needed to be remediated and to perform a full and effective cleaning. Joe then gave us a detailed plan for keeping the mold from invading again in the future. Joe and his crew were also great and easy to work with, friendly and respectful of our home. We recommend Joe and MSI without reservation

Mold Solutions & Inspections

A few months ago my mother moved to Philly. She became ill and unable to take care of herself or her home. Living in a different city the was very difficult to deal with. The state of her home was more then a normal cleaning crew would be able to mange. One call to Joe and the MSI team and I knew

that job would be done right. Joe and his team made me feel like family as they helped me to take care of my mothers home in this hard time. After 5 hours of cleaning they left the home cleaner then the day she had moved in. All Smells were gone and you could truly eat off the floor. Bio-Hazard cleaning is not something anyone thinks they will ever deal with. It can be an embarrassing phone call to make. Joe was very professional and was truly a friend in this hard time If you are looking for a team of people they will do things the right way the first time call MSI. The respect and care that they put into the work they do is unmatched by anyone I have ever seen. Thank you Joe

Mold Solutions & Inspections

I was attempting some modifications to our shower valve without shutting off the main water supply beforehand. This resulted in water flowing behind our shower wall into the kitchen below! My wife rushed to turn off the main water supply but a lot of damage had already been done. After having some

emergency work done by a plumber, we called MSI. We were aware of Joe's company because we had hired him do some cleanup on our basement less than 2 months beforehand because of a leaky dehumidifier. Joe arrived the next morning to assess the damage. He told us his team would be sealing off our kitchen for a couple days so they could remove the ceiling (2 feet beyond the edge of all water damage) without spreading any dust. The MSI team started work a couple days later, although Joe was willing to start even sooner. They sealed off the kitchen and cut out the drywall ceiling. They also cut out the wall behind the shower (in our master closet) because it was wet. Joe shampooed the carpet in our closet and his team tore all of the plastic walls down and left our kitchen cleaner than it was before the leak! Throughout the process, MSI had fans and a dehumidifier running to dry everything out. This was the second time we had used MSI and we were very happy customers again. Joe and his team were very professional and courteous. I can't recommend MSI enough

Mold Solutions & Inspections

Joe and his team at MSI cleaned up a moldy mess in my new home prior to us moving in. The home had several leaks and one of concern was from a back up in the sewer line. They went around my schedule to get it done before we moved in and I couldn't be happier and more appreciative of their work.

Mold Solutions & Inspections

Joe's team was on-time, polite, and fast. They did a great job cleaning the basement and following their work, you could eat off the floor!

Mold Solutions & Inspections

My husband and I were very impressed with Joe and his employees. Joe came out promptly and answered all of our questions clearly and thoroughly. When I asked him about cleaning out the duct work (the HVAC system was flooded as well), he was honest and told me that it could be done just as

effectively and for much less money by an HVAC company. He was obviously passionate and knowledgeable about what he does! The workers were all extremely respectful of our house, setting up containment of the basement and putting down drop cloths so that they did not track dirt. They were also very careful not to let any of our cats run out while they were entering or exiting the house (our cats are indoors only, but one of them likes to sneak out). The work was done over the course of three days, and they coordinated it with us so that it would work with our schedules. When they were done, the basement was thoroughly dry, cleaner than ever, and smelled great! I am also very grateful to Joe for working with our homeowner's insurance company to provide all necessary documentation. With his help, we were reimbursed for thefull cost of the cleanup

Mold Solutions & Inspections

I was questioning whether we actually had mold so I wanted someone to come and say we actually did. They came out and did couple of tests in the attic and walked me through with it and basically it had mold. He was very informative and took his time to explain different types of mold. I went to the

attic and he showed me different tests and walked me through all the different scenarios and I felt comfortable that he wasn't just making it up. He takes his time and sits down and he was here for 45 minutes and 30 minutes of which he was talking to me and walking me through different scenarios and process that they would use. He makes me comfortable

Mold Solutions & Inspections

I called Joe (owner) the day it happened to get information on what I should do in this situation, and he called me back that same day. Not only did he provide me with information on his professional mitigation services (what they do in this situation and why), he gave me extremely valuable

information on how to navigate this type of water damage since I've never dealt with this before (bought my first house about 1.5 years ago so I'm learning as I go). He stayed on the phone with me for over 30 minutes trying to give me advice on how to figure out where the water was coming from (because I would need that info before filing with the insurance company), and then also gave me useful advice on how to handle this with my insurance company. Additionally, he provide me with an excellent reference for a public adjustor, who was also extremely professional, prompt and helpful (the adjustor came to my home, gave me info on what to say to insurance company and how to provide proof of the damage, and charged me nothing). I waited a few days before calling Joe back to have mitigation services scheduled because I was trying to figure out the source of the issue with my plumber, and basement waterproofing contractors (who installed my french drain and sump pump). After several days the smell of rotting carpet soiled with my neighbor's sewer water was unbearable, so I called Joe back to see when he would be able to come for service. He understood immediately that it was an emergency and scheduled to come first thing the next morning. He and two additional crew showed up on time, with all the necessary equipment. They put down all the towels and tarps throughout my house to protect my wood floors and surfaces. Before starting the work Joe spoke with me about the range of price for the service, and that they wouldn't know exactly what it would cost until they removed the drywall and carpeting (which totally made sense) - He also took a few snapshots of the damage for me before starting the work. Throughout the day he kept checking in with me and explaining what they found and the extent of the damage to my existing surfaces (thankfully it was on the lower end of the price range, which oddly made me feel like something was going in my favor in this unfortunate situation). He brought me down there once they were far enough along to show me their progress. The two guys who did most of the work were very friendly, respectful of my property and professional. He left one huge humidifier and several high powered fans to dry everything out for two days. He also explained to me how the invoice will be structured so that I don't have any issues with insurance company (fingers crossed!). Additionally, he left the remnants of the damaged carpet and drywall in small trash bags in my back yard so that the adjustor would be able to inspect (and in small enough bags so that I could carry them to the front of house for garbage pick up). Thankfully he knows the important items that need to be addressed in order to make the process with the insurance company go as "smooth" as possible - I can't speak to how that will go for me since I plan to call them on Thursday as soon as all the work is complete and I have the invoice from MSI. The price ended up being within the range he quoted over the phone, and on the lower end of the range. I didn't call around to get quote from other providers so I can't compare the prices (although it was similar to what my public adjuster estimated when he saw the damages at the house),however I can say that the service that MSI provided has great value in that I trusted the owner and the crew and felt extremely confident in their professionalism and the service they provided. I hope to never need mitigation services for this issue in my basement again, but given this was my situation, I am very thankful for MSI, Joe, and his team! Taking a few deep breaths hoping I can recoup most of the costs through my insurance company to get my basement back to the way it was before

Mold Solutions & Inspections

We discovered that our dehumidifier had been leaking in our basement for up to 2 weeks. The carpet was soaked. We found M.S.I. on Angie's List and called the number and left a message around 11 PM. Joe returned our call minutes later! He told us he would be out in the morning to assess the damage.

The next day, Joe arrived and told us the exact work that would need to be done (remove carpet padding, remove damaged drywall, dry and clean the carpet and treat everything) and gave us an estimate. He returned later that day with another individual and they went right to work. In a few hours, the wet padding and drywall had been removed and the fans were set up. Joe kept us informed of his progress throughout the day, like showing us the thermal imaging he used on the walls to check for water damage. Joe returned the next morning to check on the carpet. He checked the bacteria levels in the carpet using a cotton swab and high tech handheld device and the levels were normal, meaning we could keep the carpet! The carpet was still a little damp, so Joe said he would wait another day before cleaning it. When he returned, the carpet was cleaned and the fans were set up again. The legs of our furniture were also treated. A few days later, Joe made his final trip to our home to remove the fans. He recommended some people to replace the carpet padding and drywall. Joe was extremely professional and courteous. He regularly kept us informed about what he was doing and why. Even though he was traveling over an hour to our home each time, he made several trips, including one time just to check on things. The initial estimate was right on. Joe was very nice to our son, who really enjoyed watching M.S.I. work. We are very pleased with the work that was done and happy that we chose M.S.I

Mold Solutions & Inspections

I had work done by MSI two years ago, however, I just recently joined Angie's List. I was so pleased with their quality of work that I wanted to include my review on here as well. Like many other people have already written in, we had mold in our basement. It was pretty bad and we knew we had to

get it taken care of, but were concerned about the cost and the work that would be entailed. I found MSI by doing a search online and was extremely impressed by their website as well as excellent reviews. We called them up and they came out very quickly. Joe explained the entire process to me and gave me several price options as far as doing just the cleaning as well as the cleaning and cement work. We decided to do both and are extremely happy with the results. Joe called every day to keep me up to date on the progress and was very professional and easy to talk to. The basement looks brand new and Joe even took before and after pictures so we could actually see the difference. I would highly recommend this company to anyone who needs mold remediation, masonry work, etc
Last update on September 17, 2019
Biohazard Cleanup Services in Audubon
Find biohazard cleanup companies in
biohazard cleanup companies in Audubon
Companies below are listed in alphabetical order.
To view top rated service providers along with reviews & ratings, join Angi now!
Biohazard cleanup services that service Audubon