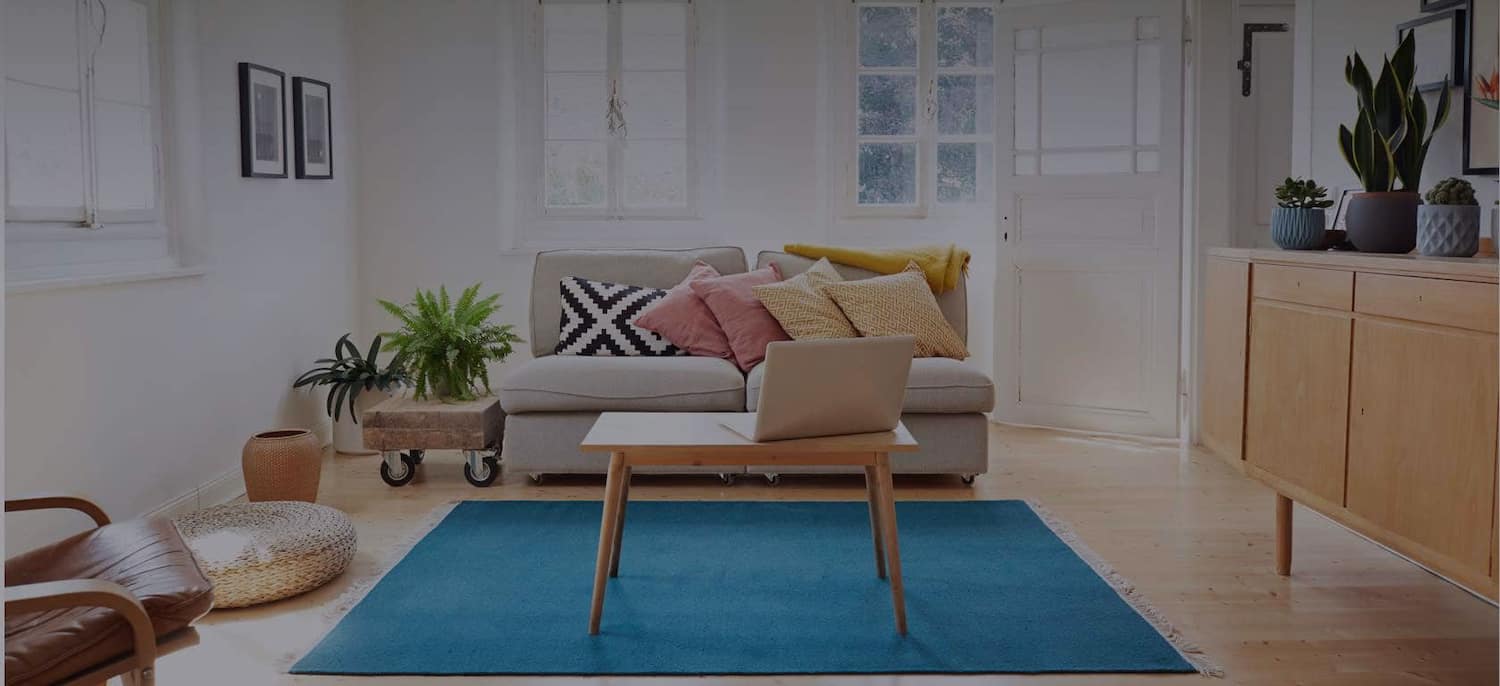 Get matched with top Hardwood Flooring Companies in Gallipolis, OH
There are 4 highly-rated local hardwood flooring companies.
Recent Hardwood Floors Reviews in Gallipolis
National was great. They were able to start earlier than expected and the vinyl plank floors are beautiful. They even replaced the sub-floor in one of the rooms and removed some unlevel tile at no additional cost.

- James K.

Lovell's Hardwood Flooring

Responded quickly to my phone call and request for estimate. Worked performed in accordance with my schedule. Made followup visit and provided advice and products for maintenance. Price included a Angie's List discount, and price was significantly better than competitive bids.

- Vernon U.

The contractor was very professional and he had one person helping who was there by himself alot of the time and he did a great job. Mr. Hughes called several times to check on the job he would stop in each day. We have had so many compliments on the way everything looks.

- Bonnie R.

Hardwood Elegance Flooring Co

My brother and I were getting ready to sell our mother's house. There were beautiful hardwood floors on the main level, but carpeting on the upper level. On the advice of our real estate agent, we took up the carpet. The house had been converted from a three bedroom to a two bedroom and when the carpet was removed, we discovered that there was no hardwood where the old walls had been. The total area involved was 22 square feet. No problem, we thought. We'll just get someone to patch the floor. I did some research on Angie's list and selected three highly recommended companies and contacted them via Angie's list. Hardwood Elegance responded quickly and we made arrangements to meet later that afternoon (for the record, of the other two companies contacted, one called me back a couple of days later and the other never contacted me). I met with Bob who was quickly able to assess the situation. The bad news was that the small patch we were hoping for wasn't doable because the floorboards in each of the old bedrooms didn't line up. Bob and I spent some time kicking around ideas (it's nice to work with someone who doesn't have an agenda and is willing to work with you to find the best solution). We decided to replace a section of the upstairs floor that couldn't be patched and sand and refinish the entire upstairs so that the new floor blended with the old floor (the house in question is about 60 years old, so the existing hardwood floors had a fair amount of ware. Jeff (the other guy at Hardwood Elegance) got me an itemized quote. Bob indicated that removing the old floor was pretty easy and that my brother and I could do it ourselves if we wanted. We elected to do that and saved $450 (how many companies will tell you when you can do something yourself to save money?). Bob even lent us a tool that was particularly effective at taking up the old floor. The installation and refinishing took a week. Bob was there everyday working on the floor, which is a refreshing change from some other companies that seem to show up for work whenever they feel like it. A week might sound like a long time and it is. But Bob was meticulous. The installed wood was done perfectly. He sanded with 36 grit, sanded with 60 grit and then sanded with 100 grit. After the sanding the entire floor - old and new - was as smooth as a baby's bottom. Then came the polyurethane - three coats. Bob laid down the first coat, came back the next day and sanded then laid down the second coat. He came back the third day (which was a Saturday!) and finished the job. The floor looks spectacular. The only thing I can ding these guys on is responsiveness. I had to email them a couple of times to get the updated quote I was expecting. I also ask them to quote some additional work, which they never did. Overall, my experience with Hardwood Elegance was awesome and I highly recommend them to anyone who needs work done and really cares about how things turn out.

- ANDREW W.

Barker Construction Services LLC

Barker Construction came the next day to start the demolition process, in hopes of getting everything out before mold set in. They worked quickly and effiecently. Once everything dried out, they did an amazing job of fixing everything, working with us and our insurance company, and putting everything back together. They were very quick and professional. They were also very aware of us living in the space and making sure we were comfortable in the space. Their work was flawless and everything turned out perfectly! When we renovate something else, Barker Construction is who we will call!

- Breanne S.

JC's Floor Sanding and Refinishing

I tried for a week to call various companies that did sanding/refinishing in the area of Mansfield, Galloway, Mt. Vernon, Columbus, etc. Out of the 5 I called, 1 actually answered the phone or returned the call. They were not available to meet our timeline. Through a family friend, we were given the name of JC's Floor Sanding and Refinishing. A call was made and Jack Coulter answered the phone. Even though it was a weekend, Jack said "let's go take a look at things and see if we can help". So on a Sunday afternoon, Jack took a look at the job and shortly thereafter, provided a price. Here is the cool part! We found out Jack did the original sanding and refinishing on the floors 15 years previously! Had the portfolio and pics to back up his claim, too. The following week, JC's went to work on the floors and the process began. They updated us each day they worked on the house with a progress status. We didn't ask, they just provided the information, which is awesome to say the least. When questions came up, they would provide very clear answers with optional "thoughts". I never had the impression they were giving me anything but the honest truth with their opinions. About a week and a half later, the job was completed and it looked GREAT! The cleaned up their mess daily, re-hung all of the doors that were removed, and provided detail instructions on the best way to take care of the floors. Likewise, they cleaned up the vast majority of the house, which obviously gets incredibly dusty. Unless you really looked, you didn't see dust residue, etc. Even vacuumed the carpets downstairs where some of the dust may have floated to. Typically the big question is would we hire them again? In a heart beat! We were seriously impressed with their daily communication, craftsmanship, price, and willingness to work around our schedule. We've had floors sanded/refinished in another house in Seattle by a very good and reputable company. JC's blew them all out of the water!

- bill w.

Flowers & Sons Hardwood Floors

The floors look gorgeous! His crew (Oti and Robert) were super friendly and knowledgeable. Overall great experience. I can't wait to get the first floor of my house done now!

- Virginia M.

Excellent! They were good, friendly. It was absolutely, there zero dust from when they refinished the wood floors. They have a dustless system. Very nice, clean. I mean there was no mess at all and for redoing wood floors that's a big think.

- Amber P.

Harmon Hardwoods & Laminates

Great!!! Chris Harmon takes his work very seriously. He is a skilled craftsman who is also a perfectionist and very detail oriented. I tend to be the type of person who notices those little things that are wrong and it can bother me. Not this time. I admire my floors constantly and can honestly say I haven't seen a thing about it that is wrong. While Chris was installing the flooring (which I purchased) i noticed a difference in the planks and it turned out that it was a different lot. Chris removed the planking as far back as he needed to and redid the area. He is trustworthy, reasonably priced, respectful, and professional. Safe to have in your home, too. All this is a rare find with a contractor. I would not hesitate to use his services in the future. i've had the floor for almost a year and not one problem. I don't remember the price I paid for the installation so i just put a number down to be able to submit the review.

- regina b.

Hardsurface Installation and Sales

He came and put a floor in for us and was very honest about cost/time since that is important to us being a business. I had heard of him from others that referred his work. He does business and homes(some up in the millions) and does an array of materials-hardwood, tile, granite, etc. He can lay floors or do beautiful tile work on walls and i saw this one hottub that he built a tile wall around to hide all of the plumbing and it was beautiful. So he did our floor and it looked top notch! unfortunatly we ran ot of money to finish the back part of the room so we waited and found a guy that could do it for a thousand dollars cheaper because we just couldnty come up with the rest for Ed to do it. There was a reason this "other guy" was cheaper because his job was crap! you can tell where Ed finished his and the "other guy" did his. The other guys was done fast but now the wood is pulling up and away from walls and having all kinds of crazy bending and pulling all over the place...we say it has cellulite!. We now wished we wouldve waited to get the money for ED to finish the other sidebecause we have to tear it up and have ED come put the rest of the floor in as it shoul;d be. The side Ed did first is still seamless and looks beautiful and we get compliments on it. I wish I never had that " other guy" to finish the other side!!!! ED was willing to come look at the "other guys" work and he told me that the "other guy" dod the 2nds half of the floor75% wrong! Ed is very honest with you about cost and time and I wish i had him do the whole dang floor. dont cheap out with the cheap guys because of what I experienced!" now the "other guy" is nowhere to be found and I cant get a hold of him. I called Ed each time and he got back to me the same day! Ed is top notch and a true professional and very talented at what he does. I recommend him to all my friends now and I would do the same for you!!!!

- nicole s.
Hardwood Floor Specialists in Gallipolis
Explore Our Solution Center for Helpful Hardwood Floor Specialist Articles
Find Hardwood Flooring Companies in
Hardwood Flooring Companies in Gallipolis