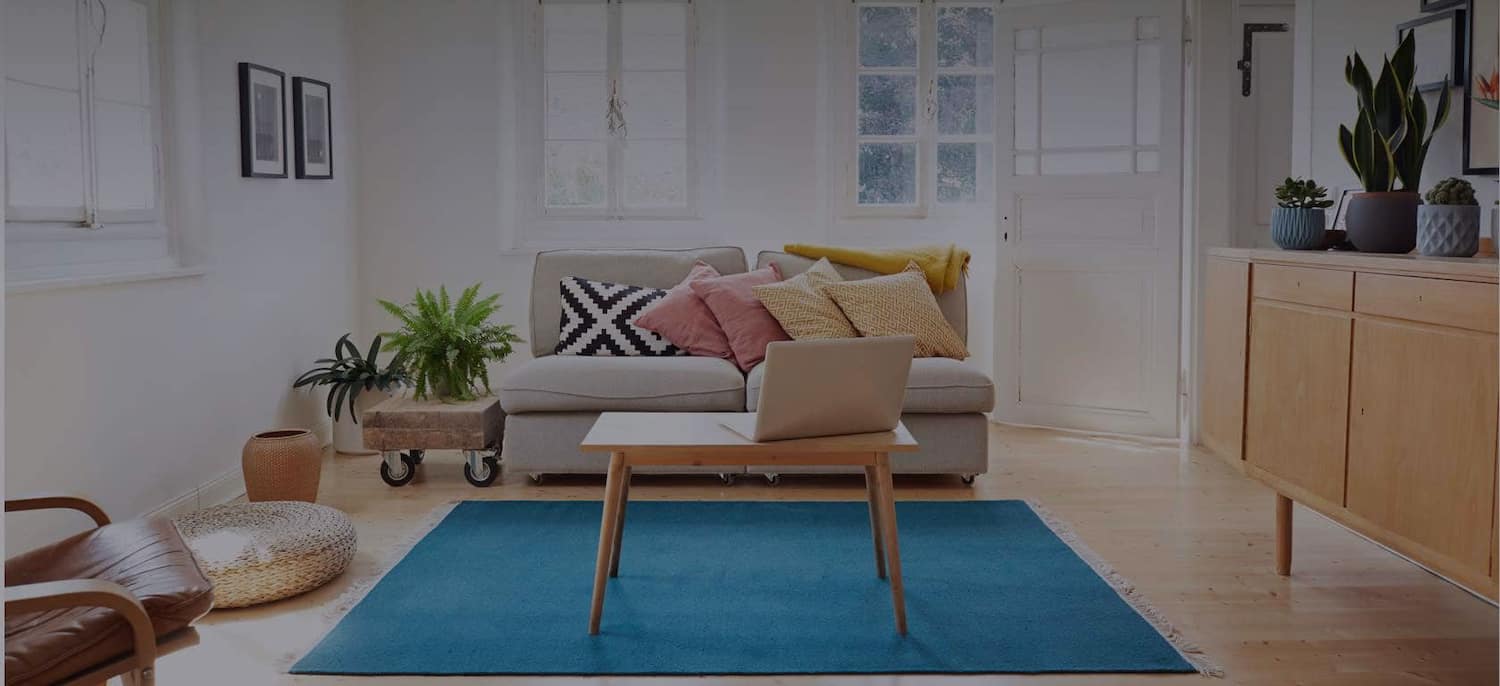 Get matched with top Lawn Irrigation Services in Deer Park, NY
There are 42 highly-rated local lawn irrigation services.
Recent Irrigation System Reviews in Deer Park
Very well! Last year was the first time I used Pacific Sprinklers. John arrived and got my system going in perfect time. He is excellent and meticulous with his work, making certain everything is in proper order. The previous service I used had put a soaker hose around my patio but never connected it to the main server. John, and his associate Jeff, worked to determine the problem and did the hook up.

- Judy N.

I have been using Pacific Lawn Sprinklers for 3 years after having at least four unreliable and overpriced sprinkler companies service my property. We have done major renovations which required completely abandoning the old system and re-installing both in the backyard as well as the front yard. This huge project has been ongoing for the last three years. Pacific has been with us every step of the way and has been flexible and patient. I find the staff to be responsive, prompt, respectful and always easy to work with. Highly recommended!

- Forrest H.

Cole and his team were terrific. Project was completed in less time than estimated, and for exactly the amount quoted. New system works great.

- Scott P.

The workers were polite, timely, professional and knowledgeable. I have used P. L S. for 8 years and have had the same workers since the start. I am extremely pleased with their easy going and friendly manner. They have made some suggestions over the years without any pressure for me to make an immediate decision. Very happy.

- Jim G.

Vision Landscape was excellent. Guys were really nice and very professional. They worked quickly and efficiently. Price was great. Very satisfied!

- Mike J.

Green Horizons Irrigation

Fantastic - crew of 3 guys, efficient, courteous, professional. Fixed exactly what I needed, asked if there was anything else that needed troubleshooting help (without pushing services like some companies do), listened to my concerns and observations as a customer, and saved me a ton of time! Thanks again.

- Andrew M.

Drew-Harp's Lawn Sprinklers

This family owned business takes its business very seriously. They are very responsive to customers and potential customers. I would go so far as to say their business is a vocation. We interviewed three other companies and Drew Harp far and away had the best price and provided a large number of variable sprinkler heads for different areas of the yard. They showed up when they said they would show up and completed the job quickly and expertly. They explained all our options and provided us with a quick written estimate . We were reluctant about putting in a lawn sprinkler system because there are so many fly by night companies. Drew Harp are total professionals. They are reliable, reasonable, responsive and really value their customers. They did an excellent job and we are very happy. Best of all, our lawn is very happy. Thank you Drew Harp.

- Edward M.

Livingwater lawn sprinklers

I needed a new 6 zone system since the last one was pulled out due to construction. Johnny was punctual on the appoint for the estimate, didn't waste my time and gave me a clear and fair quote. I hired him after I got estimates from three others as well. He dropped off the digging machine the night before, got to work in the morning and had the whole system setup right after lunch time. Would definitely hire again.

- Danish Z.

A Palmieri Landscaping Company Inc.

Look no further than Palmieri Landscaping for all your landscaping and general contracting needs. Landscaping services rendered are impeccable, so no customer is left unsatisfied. As for general contracting, Palmieri will redefine customers' proposed ideas to greater heights always leaving customers impressed with the final results. I am thoroughly pleased by Palmieri's operations and the company's ongoing devotion to customer satisfaction.

- Shaun D.

Southern Accents Landscape Design Inc

The owner, Jonathan Swilley, initially consulted with us and then designed an incredible layout for our lawn. He truly visualized our dream. The job was completed on time and within our budget; it was way beyond our expectations! He and his team were professional, courteous and thorough. In addition, the sprinkler system they installed works perfectly and is zoned to the critical areas. The owner also took the time to thoroughly explain the sprinkler system. I would highly recommend Southern Accents.

- Judeen B.
Irrigation Systems Installers in Deer Park
Business Description:

Whether you need a sprinkler head repaired, sod or sprinkler installation, or new plantings, our team is experienced to ensure professional grade work at an affordable price. We are fully licensed and insured for all services we offer! We service all phases of Lawn Sprinklers. Spring start ups, winterizations/fall shut downs, sprinkler installations, repairs & upgrades, micro irrigation for potted plants, netafim drip installation, NYS backflow certified for backflow testing, and more! We off...

Recent Review:

They did a excellent job, came on time as promised and charged a reasonable amount. Very well done job, very polite and I would definitely refer them.

Reviewed by Jayesh C.

Port Jefferson Station,NY

Business Description:

Established in 1984, we pride ourselves on being able to provide Installations and Service to both Residential and Commercial customers. We are fully licensed and insured. We are conveniently located in East Setauket, NY, and serve the surrounding area. Please take a moment to browse through our site to learn more about our company and what we can do for you. If you have any questions or comments, please feel free to contact us.

Recent Review:

John snd Walter Jr. Where professionals and we're extremely courteous. They represented your company very well

Reviewed by J.Keith S.

Business Description:

Call today for sprinkler services!

Recent Review:

This company is fantastic! They did the installs and annual service for two of my family members in Garden City years ago, so I was a little scared to get an estimate from them for my more modest house in Massapequa - but I was totally wrong. They did fantastic work with no mess and in only a few hours. Couldn't have been more friendly or real . . .A N D . . . they were priced right between two other estimates that I got on my own. Love these guys (and my green lawn!) and totally recommend them. Nice nice working class people that are totally professional. Now I love this company just like my brother and sister do.

Reviewed by Tom G.

Business Description:

Residential & Commercial Landscape Design & Installation, Landscape Lighting, Landscape Construction, Brick Pavers & Flagstone, Patios & Walks, Block, Natural Stone & Wood Retaining Walls, Natural Ponds & Waterfall Features.

Recent Review:

My front yard was in dire need of a total landscape transformation. I called Design & Build Landscape to address my concerns regarding the appropriate design.When Lance arrived we had a brief discussion about what I wanted the landscape to achieve.Lance returned several days later with an awesome computer graphic of the design that prompted me to go forward with the plans. During the interim before the project began I contacted Lance several times to address any questions I might have and was always contacted within 24 hrs. When the project was completed I was more than satisfied with the outcome.I have received many compliments from neighbors ,friends and others who are just walking by the property.I highly recommend Design & Build for any of your landscape projects.

Reviewed by ROBERT D.

Business Description:

We are a Full Service, licensed and insured Lawn irrigation company. We will come to you and give you a FREE estimate We do all repairs, replacement of heads, valves, repair lines, anything you can break, we can fix. Openings, closings, service, maintenance, repairs, new installs, and renovations. Please call Roy at 631-360-2980 for all inquiries. Let us do your openings that will include setting your clock, checking all your valves, walking around the property and checking each and every spr...

Recent Review:

It didn't. I called to set up appt about a week and a half ago. HE suggested april 4th, Easter Sunday and said he would get to me after Mass, between 10 & 11 am. He never called and never showed up. I called at approximately 11:15 and it went to voice mail. Haven't heard back.

Reviewed by jay o.

Business Description:

Additional Address - PO Box 2179, St James, NY 11780.

Recent Review:

Fantastic - crew of 3 guys, efficient, courteous, professional. Fixed exactly what I needed, asked if there was anything else that needed troubleshooting help (without pushing services like some companies do), listened to my concerns and observations as a customer, and saved me a ton of time! Thanks again.

Reviewed by Andrew M.

Business Description:

Curb Appeal means different things to different people. To us, it means that you are happy with the appearance of your home or business. We derive genuine satisfaction from making your home or business look fantastic. To achieve this, we will build from architectural drawings or work with you to suggest design ideas. We take ideas and make them a reality by selecting the best material for the job based on application and budget.

Recent Review:

We are so pleased with the work Mo and his team did for us. Professional, honest, hard-working and fair, we couldn't have asked for a better experience and quality workmanship. This was a fairly involved project and we really appreciated Mo's confidence, ability and emphasis on doing things right. Curb Appeal Design takes great pride in their work and is a company you can trust. Our project was completed in 3 days and stayed within our budget. I would highly recommend them.

Reviewed by kathy p.

Business Description:

Small business serving most of Long Island for over 35 years.

Recent Review:

Very well. Blits treated this as a priority. I was very happy with the speed of repair and the quality of the work performed. They returned first thing the morning after the installation to fine-tune the temperature setting and to ensure everything was working properly.

Reviewed by Michael E.

Business Description:

We have been in business since 1981. We pride ourselves in quick service-often same day and quick return phone calls. We can always give plenty of references. Barclay installs top quality parts and services a large area. Barclay can be reached at 856-983-9637/856-429-1567/609-693-4721 and you can text or send pictures to 609-335-3982 or email to donaldwellcraft@comcast.net. Additional Website: www.barclayextermination.com

Recent Review:

Everything went fine, he explains everything and is very punctual. Uses good quality material and parts.

Reviewed by Thomas C.

Business Description:

Family owned & operated. BBB approved A+. See website for additional service area.

Recent Review:

Ed was responsive and arrived as scheduled along with his son. Work was performed quickly and quality has been good. Ed did other work for me in the past and I feel his prices are fair and his work was carried out both times in a professional and neat manner.

Reviewed by Martin B.
Lawn Irrigation Services in Deer Park