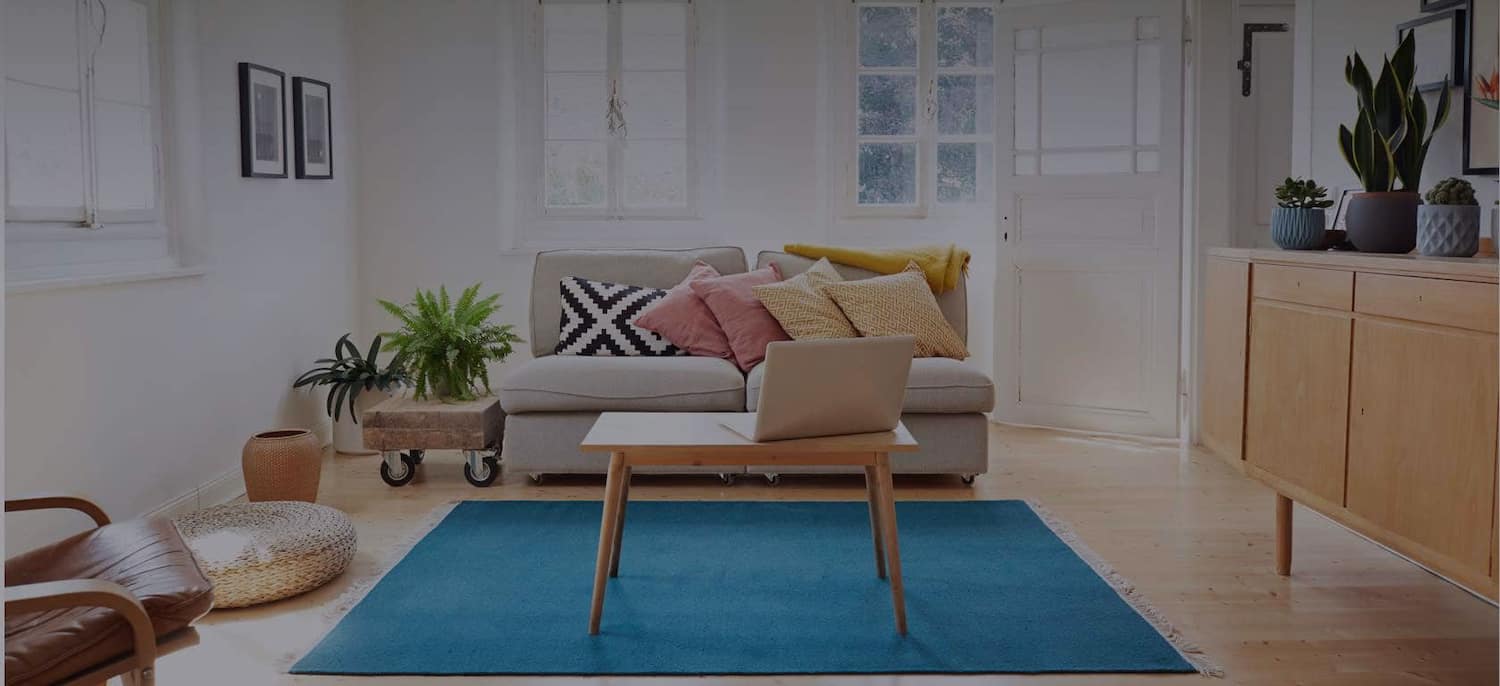 Get matched with top Landscape Lighting Companies in Buffalo, NY
There are 17 highly-rated local landscape lighting companies.
Recent Landscape Lighting Reviews in Buffalo
I am beyond impressed by the service and craftsmanship. The consultation was done in the evening and set up by the owner, Jay. He moved a variety of sampled light fixtures around to show how they would be placed... we could literally see what we were getting! We were sold!! The crew showed up on time and prepared! Jay came back that evening to adjust the lighting to perfection. I never realized how beautiful my landscape was when sitting on my back porch at night until I got rid of the solar lights for the real deal! I highly recommend Fabian Electric and landscape lighting!

- Lisa M.

I have a very large garage (three bays, double depth, so big enough to hold six cars). I called Mr. Sparky to get an estimate for running electric out to it. Paul showed up within a few days, on time, and gave me great ideas I hadn't even considered, such as running out extra power to make a mini-breaker box. But at the same time he wasn't pushy about anything. He was extremely professional and knowledgeable. The only reason I couldn't give them an "A" on responsiveness is because they took 2.5 weeks to get the estimate to me. Apparently the heat wave caused a burst of work for them. Though, they were extremely apologetic for the delay, and the estimate I received was thorough, organized, and emailed to me (which I found very convenient). It was a little bit more than the other two people who had given me estimates (about $100 more) BUT it included the fees for the permits and the circuit breaker box that the other guys didn't even mention. I was able to schedule the work to be completed within four days after getting the estimate. The two men who did the work were very professional. They were very good at working together and finished the job within four hours (digging a trench, running the cords from my basement to the garage, installing four outlets in the ceiling, an outlet near the man-door, a light on the outside of the garage near the man-door, installing a six spot circuit box, and switches). They explained everything to me and the estimate was exactly what I paid. Overall, these people are all great! The women in the office are fantastic and attentive, Paul is a great planner, and the men on the job were intelligent and respectful. I'm a young woman who owns her first house on her own...and it is unfortunately the exception and not the rule to be treated with such respect. I really appreciated it!

- Melody G.

Got appointment much sooner than expected.  Chris explained everything as he went from task to task.  Very happy with service and price.

- Joanne S.

OH MY WORD!  You talk about a  yard transformation- ours was it!  Our yard went from a barren wasteland to a beautiful, green, flowery oasis that we love to spend time in.  Before there wasn't any grass, builder grade landscaping (which was pretty much nothing in the backyard), and a rusty, old fire pit that we used often but wasn't very nice on the eyes.  After saving our pennies for several months, we contacted  Bill Botkin from Outdoor Life.  Not having any experience in landscaping at all, we didn't really know where to start.  We had a few other companies come out and give estimates but we felt they were kind of wishy-washy and didn't give us a very detailed estimate.  We knew that if we wanted the job done right the first time, we'd have to keep looking.  Also knowing all we wanted to have done, we wanted  a one stop shop.  Enter Angie's List-I did a search and Outdoor Life popped up- it was exactly what we were looking for so I scheduled an appointment with Bill.  He came out and spent a lot of time with my husband and I as we talked landscaping and told him what our dream backyard consisted of.  He got back to us within a few days with an extremely detailed estimate which instantly put my husband and I at ease.  He gave us several options for some items (for example- for the fire pit, he gave us prices for 3 different options: pea gravel, jumbo stone stamped concrete, or flagstone with mondo grass) which allowed us to play around with different options based on our budget.  Whenever we had any questions, Bill would always got back to us within a day.  We loved the fact that Bill didn't just sit behind a desk and send his guys out into the field, but  Bill was here moving mulch and laying concrete right there with his guys.  He also  doesn't sub contract which we loved- it allowed the project to move along smoothly (except for the pesky weather!)  When it came to the landscaping, I gave Bill free reign over what went in the yard.  I told him the few things I really wanted then let him fill in the rest.  I'm a self-proclaimed "black thumb" so I didn't want anything high maintenance but I wanted our yard to look pretty.  He sure did deliver there!  The flowers and shrubs look great and I know it's going to look even better as they grow and mature.   While we found the cost to be a bit more then other estimates we got, we realized that what we were  paying for was  quality and that was something we were willing to pay more for.  We also were confident  the job would be done right the first time- we wouldn't have to worry about calling someone to come fix something in a few years.  That peace of mind was worth the little bit of extra money we spent.    Bill went above and beyond in many areas of our project-  he's a genuinely nice guy, a great businessman, and very professional- which we've discovered is hard to find in this area of business!  We would (and have)  highly recommend Outdoor Life to anyone looking for a fantastic, professional  local business to support.

- Derek R.

Roy's Plumbing, Heating & Cooling

we called initially for the installation of several outside lights. When Mike Murphy came he discovered the cracked outside cable that was leaked water into our circuit box. He did a complete inspection and provided an estimate. Within a few days he had workers at our home. It took two days to complete all the work. We needed to have them come about a week later to replace several outlets that initially did not appear to be a problem. Justin and Brady were wonderful, respectful, professional and a pleasure to have in my home. I would highly recommend this company. Mike Murphy is responsive, returns phone calls and I believe fair with is pricing.

- Antonia P.

Roy's Plumbing, Heating & Cooling

First motion light was defective (purchased by me from other source).  Twin City came out to readjust promptly.  When still not working properly, they came out again to install a second light.  Again, promptly and pleasantly.  Second light works perfectly.  Good job!

- Patricia K.

Roy's Plumbing, Heating & Cooling

Right from the start, talking with Mike Murphy, the owner, I knew I would be in good hands. He was very concerned about making sure his team provided excellent service. His team of two, Sean and Mark, arrived right on time to begin the job. I showed them the two outside boxes that needed to updated and they got right to work. It took them only about 40 minutes to do the work, so I asked about replacing some outlets in my kitchen. They got right on it and replaced all 4, paying close attention to using the correct color outlets ( cream vs almond). Mark and Sean both went above and beyond to provide outstanding customer service. Mark took the extra step of sealing the back of an outside light fixture that he noticed was exposed. Sean fixed my screen door that wasn't closing properly as he was going in and out of the house. I am very satisfied with Twin City Electrical and would definitely do business with them again!

- Wendy H.

Roy's Plumbing, Heating & Cooling

I signed up for the "BIG DEAL" of $99 for two hours of electrical labor with Twin City Electric.  The deal is normally valued at $250.  The owner Mike Murphy contacted me to set up a date for service within several days.  He also contacted me several days before the date to determine what services I would be asking for.  I had several-7 lights!-I wanted or needed replaced.  Mark and Shawn arrived on time and were pleasant and friendly.   They set to work after reviewing the areas for lights.  They worked the entire two hours and were able to complete the work I needed done.  They were professional and the work was excellent.  I have lights again!  I would recommend them for service and will definitely call them for any future work.i

- moira w.

Roy's Plumbing, Heating & Cooling

Mike Murphy, owner of the company, took copious notes as I explained what I needed done.  He measured and examined all the areas, inside and out, that would be involved.  He answered all of my questions confidently.  Within a week he presented me with an estimate.  The work was scheduled for a week and a half later.  The 2 electricians were prompt, professional and answered my questions as well.  I was very surprised and pleased at the care they took to be neat.  They even cleaned up any mess they made!  The job only took 2 1/2 hours.  Before they left, they showed me that all of the outlets worked and where the new breaker was.  Mr. Murphy came to check on their progress during the morning.  This is my new electrician!  I highly recommend this company to anyone in the western New York area.

- Patricia M.

Roy's Plumbing, Heating & Cooling

The workmen showed up when they said they would and got right to work. They got everything done in less than 2 hours. Shortly after they left the owner called to make sure I was satisfied with the work.

- Melinda T.
Outdoor Lighting Experts in Buffalo
Explore Our Solution Center for Helpful Outdoor Lighting Expert Articles
Find Landscape Lighting Companies in
Landscape Lighting Companies in Buffalo