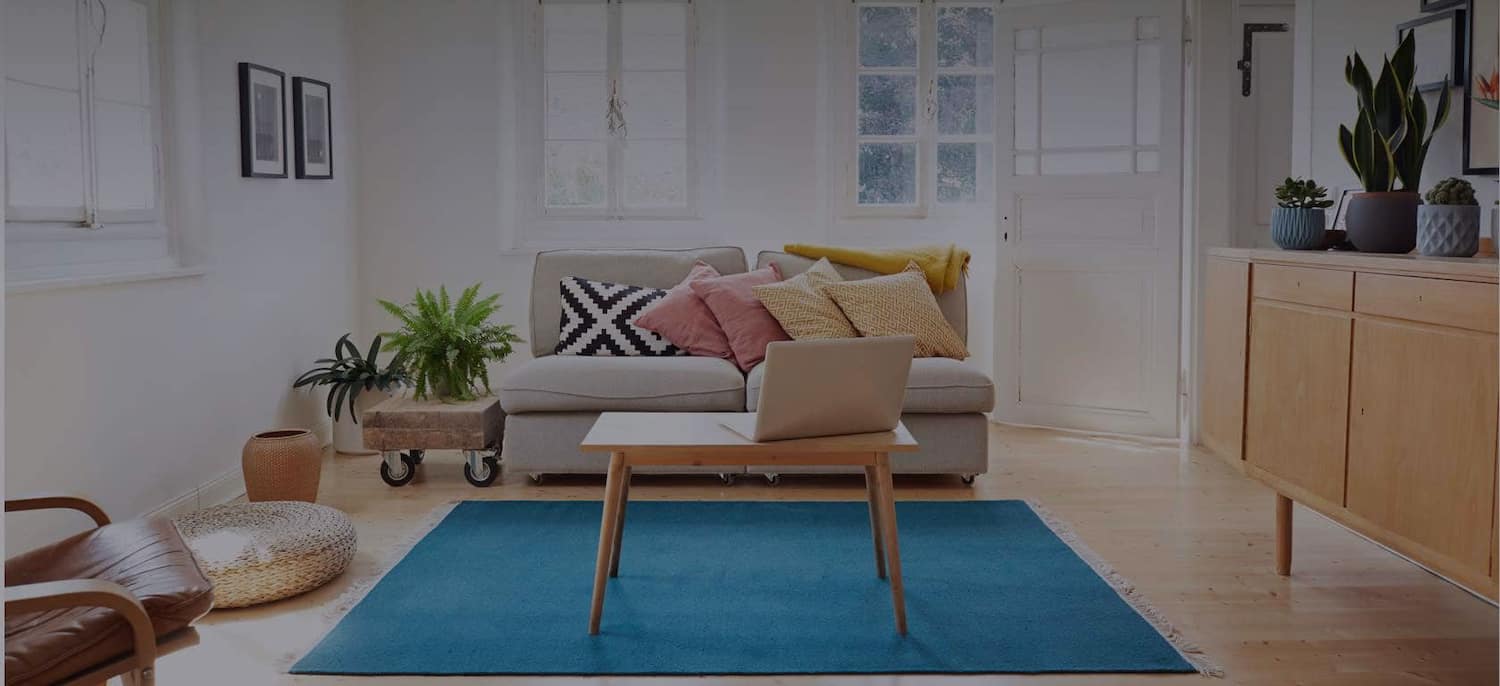 Get matched with top Masonry Contractors in Lincoln, NE
There are 4 highly-rated local masonry contractors.
Recent Masonry Reviews in Lincoln
Alan Smith Pool Plastering & Remodeling

Alan Smith's Pools did an excellent job. We had challenging structural issues, including the need for a complete spa wall replacement. The engineers knew exactly what to do. The result is amazing. My wife loves the blue pebble is finish. It truly looks like a brand new pool.

- Steve Z.

Alan Smith Pool Plastering & Remodeling

Alan Smith's Pools did an excellent job. We had challenging structural issues, including the need for a complete spa wall replacement. The engineers knew exactly what to do. The result is amazing. My wife loves the blue pebble is finish. It truly looks like a brand new pool

- Steve Z.

Behrens Restoration Services LLC

It went well. He was there when he said he would always wanted to make sure I was happy and cleaned up when they were done. They did a great job

- Bobby K.

No problems, went smoothly. Readily came up with solution for backup drain didn't know was under the basement floor. Cleanup was excellent. .

- Judith D.

Was told I would need to have interior drain-tile system installed. This did not solve my problem at all as I still have efflorescence on my walls plus put up with a messed up basement and holes cut in the ceiling drywall to reinstall steel beams. The only satisfaction they could give me was an I'm sorry. I should have been told ahead of time they had no solution before wasting my money and time.

- Roberta A.

The entire experience was awful. The concrete steps were poured without footings, Ron said they were not necessary. The flagstone was put on, it really did look great. About a month after install the joints were already cracking, I assume because the step was settling. Concrete was also chipping out between the flagstone. Ron came out and put a bunch of caulk in the cracks and replaced the concrete in the flagstone. At this time he told us he would guarantee his work for 5 years. 4 years later, in 2012 concrete was again chipping out in the flagstone. I called Ron and reminded him of his guarantee, he said he would come out and fix it. He never came. Again this year, 2013, concrete is still coming out. Called Ron again, he claims to not remember his guarantee, even asked if I was sure he did the work. I got somewhat upset and he hung up on me. He will not be fixing my steps. DON"T HIRE!!!!! Since posting this review Ron has since agreed to fix our steps so I am upgrading this review for now.

- Dianne H.

Had multiple leaks in basement walls after we moved in. Epp initially blamed problem on interior drain tile and was not their issue. Homeowner investigated with someone else help and found 6 different holes is basement walls from bad contrite poor and waterproofed not working. Disappointed Epp did not take immediate responsibility for leaks. Not happy with how I was treated.

- Ron K.

The outside tuckpointing looks OK, at least where I can see it. The concrete work was bad though. The floor in the basement was cracked in several places within two months (Ron's comment that we didn't know better and that it was normal!). Also the gap under the top front step that they filled in must have been done incorrectly since the step is cracking now on top above it. Also, they left huge open gaps in between the concrete steps and brick balustrade wall on the back stoop, clearly that is where moisture would have been collecting and then freezing in the winter and breaking it up. I had to call them twice to come and fix it, and they finally sloppily put some caulking in there. In the basement, the whole point of the job was to get rid of the dirt floor and repair the gaps in between the foundation stones to prevent water getting inside. Even though the foundation work was in the contract, the first time around they didn't even touch it. They didn't even seal the gap in between the wall and the new floor. Water was pouring in through both that gap and the gaps in between foundation stones. I would call them several times and several times they would come back and sloppily caulk and patch here and there completely even ignoring the obvious spots where you could clearly see "moist dirt" coming out of the wall where mortar had been washed out. And the caulking put in between the foundation wall and the floor is of no use if water is clearly coming in from behind and around the seam. Also, every other time they came back they would ask for more money for the "additional repairs". We finally gave up as we could not keep spending more and more money for work that was clearly never going to be done. Also, Ron is very rude. He yelled at me on the phone and generally had an attitude that we were completely stupid, had no idea what was going on and talked to us in a patronizing and condescending way. Especially to me - I felt like he had a problem with women, at first he wouldn't even talk to me, he would only want to talk to my husband. All in all it was a bad experience and I would not recommend this company.

- Gosia M.

Ron was quick to respond to my call and came out himself. Gave me a price on the spot. Work was set to start in a few weeks, which is absolutely fine. Weather seemed to delay progress. When work started the workers were short on extension cords and asked if they could use one of mine, which I abliged, but I shouldnt have to. This should have been a 2 or 3 day job, but it got strung out because of rain. I came home one day and my mailbox was bent off its post in an odd way. There was a blue streaked dent in the side almost as if someone had hit it pulling out of my driveway. Oddly enough the workers truck that pulled the equipment trailer was the same color blue. When I kindly asked Ron if someone had hit it, he said he would look into it. No further response. I am certain beyond any doubt that they banged into it, and a simple admission and a $15 mailbox would have kept everything fine. Tired of trying to get a response, I just replaced the box myself. A few months later I noticed that the new brick that had been layed on the corner was starting to pull away from the original brick. I notified Ron of this, and wanted a resolution, as it was still under the year warranty. He stated that It was doing that because it was settleing and is just what happens sometimes. He would come back and repoint it ONE time. Well Ron, you never did come back and point it, you avoided me long enought for me to just give up. This is a 60 year old house, I think its pretty well done settleing, especially less than 1/8 inch in a few months. OF COURSE it is settling, it pulled away from the house because you did not compact the soil under the brick or provide any kind of footing. After the first rain there was nothing to hold the brick up. I just hope It doesnt completely fall off the house like it was doing previously. Ron is quick to try to get the sale, but is there and gone, and wont stand behind his work. I need other repairs done and will not seek him out again.

- Corey V.

Quality Block And Basement

It was a disaster. I contacted this company to discuss some drainage issues on the side of my house. I got a bid that was to include grading, placement of waterproofing material on the grade, trenching, and replacing two masonry window wells with new ones. First, his worker doing the grading and trenching piled the extra dirt up along my exterior walls about 3 feet high. I told Aaron this was unacceptable, so, with my OK, he had his worker take the dirt and dump it at the back of my property. Then, Aaron's idea for the window wells was to drop the aluminum barrel-shaped wells into the existing masonry wells, rather than removing the masonry and installing the new wells properly. When I told him that was unacceptable, he would take only about $215 off the original price, covering his cost for the wells and $100 for labor (he said removing the masonry and installing the new wells would have taken only an hour or two). At my suggestion, they put some sealant into the cracks in the masonry wells and left them alone. Then, Aaron thought my air conditioning unit was somehow in the way and should go up on blocks. With my reluctant OK, he took three landscaping blocks from a retaining wall, broke them, and placed the unit on top of them. This looked makeshift and unprofessional to me, so I told him to take the blocks out and put things back the way they were. At that point, he declared the job done and I paid him. A short time later, after the first, relatively light rain, the water simply pooled in the trench rather than flowing away from the house as promised, saturating the ground it was supposed to drain. I took some photos and contacted Aaron, who said he would come out and redo it. Weeks went by (to be fair, there was further rain which might have made the work more difficult). But in any case, I didn't hear fro him, and contacted him again. He said he'd be out to redo the trench sometime before the end of June. Meanwhile, I pulled out a different bid I had gotten earlier. The job was different (a French drain, grading, installing rocks). But I was surprised to see that the grading portion of the estimate from the other company was only $200. Since grading and putting down some plastic sheeting was all that Aaron had ultimately done, charging me almost $1900, I told him that I believed he had taken advantage of me and suggested some options for him to make things right, including a partial refund and/or providing rocks to stop the erosion of the grading work he did do, along with redoing the trench so it drained as he had promised he would. Aaron's response to me was anger. He said he wasn't going to refund any money, or provide any additional materials or work, and that "no one forced you" to accept the bid. It is certainly true that no one forced me to accept his bid, but once the job was reduced to simply grading and placing plastic sheeting, I would have thought a responsible businessman would have revised his bid accordingly. I have learned a very expensive lesson. Needless to say, he has not returned even to redo the trench, which he had promised to do, and I don't expect to hear from him again.

- Alexandra H.
Masonry Contractors in Lincoln
Explore Our Solution Center for Helpful Masonry Contractor Articles
Masonry Contractors in Lincoln