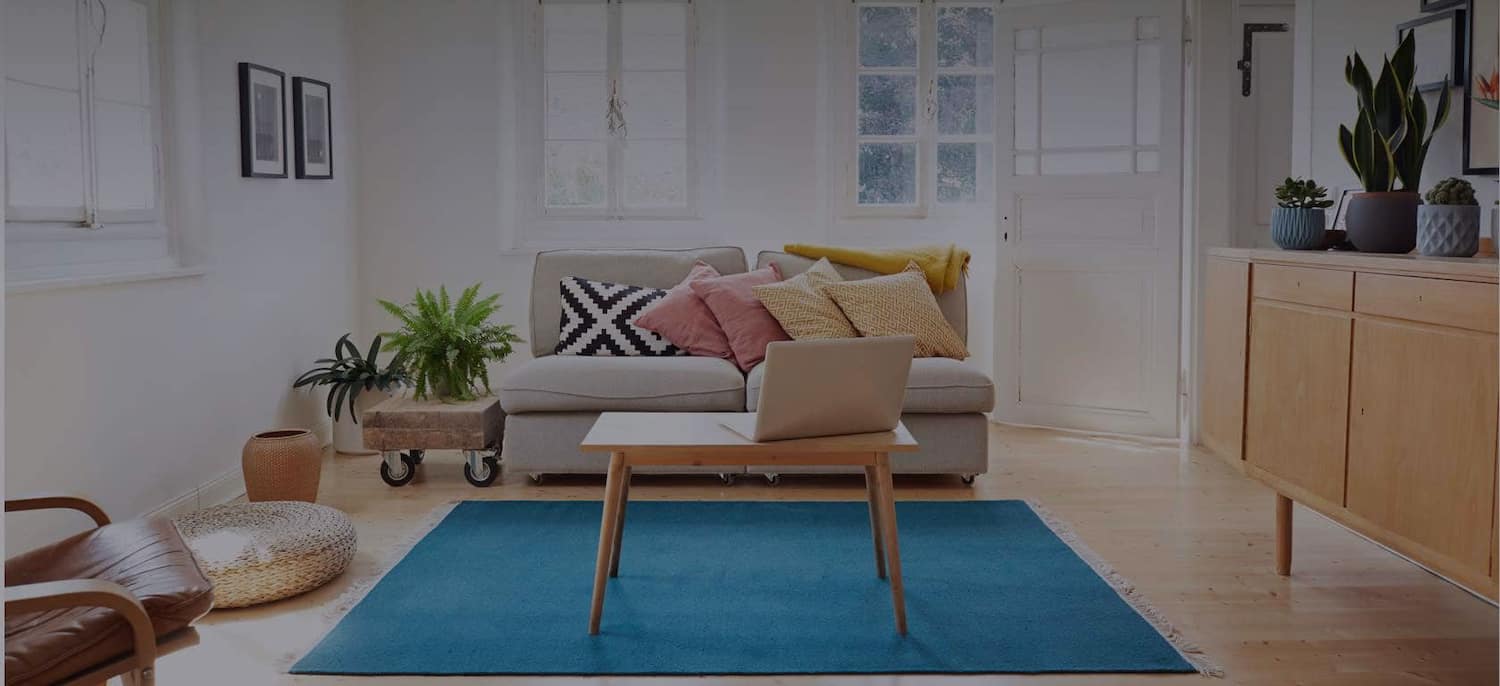 Get matched with top Sunroom Patio Enclosures in Mooresville, NC
There are 75 highly-rated local sunroom patio enclosures.
Recent Patio Enclosures Reviews in Mooresville
Communication was on point from day one!! Home remodeling can be a roller coaster ride. But with Alan and his amazing crew it was a great experience. We even stayed on budget!!! I would hire again in a heart beat. I never write reviews but this time I wanted to share my honest experience. I am so thankful! The Freunds

- Devon F.

Walt Haines General Contractor

I had a very good experience working with Walt Haines General Contractor. Walt Haines is very easy to work with on a custom plan. He is the most conscientious contractor you will find. He cares about the quality of his workmanship, and tries hard to please his customers. Thank you Walt for building my beautiful addition in a timely, professional manner. Walt Haines General Contractor is the best contractor you could hire for a quality built home, or remodel.

- Denise V.

Champion Windows and Home Exteriors of Charlotte

Our experience with Champion has been excellent. Starting with the sales visit, our salesman was very knowledgeable of their product and installation procedures. All our questions were answered down to the smallest detail with no pressure to buy. Once we signed the contract we had to wait a bit due to weather and other delays, but once they got started they stayed until the job was done to our satisfaction working late into the evening and always leaving the job site as clean as possible. Their staff is courteous and always willing to answer questions and discuss options. We have enjoyed our sun room for 2 months now and it looks great. Champion added some siding to the outside walls of the sunroom to match the siding on the house and it makes the sunroom look like a beautiful, integral part of the structure. We had to call Champion back out a few weeks after the job was finished to look at some windows that were not gliding smoothly and they came out right away and fixed the problem. We are so pleased we have hired Champion to replace our windows.

- rosa c.

Porch Conversion of Charlotte

I had never even heard of the EZE-Breeze patio until I was once again the victim of a botched handyman repair. I am the queen of botched projects. It's like something always goes wrong no matter what I'm having fixed in my house. I found Porch Conversion of Charlotte only by accident when a colleague, knowing how upset I was with my botched porch dilemma, mentioned her neighbor had just installed the EZE-Breeze Patio. Her neighbor was kind enough to let me come take a look. It was impressive and I called Porch Conversion of Charlotte the very next day! I have waited 25 years for a patio I can be proud of and Porch Conversion of Charlotte did not disappoint. The installers were punctual, skilled, and friendly. They gave every attention to detail. I couldn't be happier! The entire process – from start to finish – went great! I couldn't be happier!

- Ann R.

Fantastic Work! Bathroom, Kitchen and Electrical wiring upgrades. Scheduling was Great also. Outdoor building made that was very nice and Electrically wired also!

- Scott P.

Excellent work. David is a very reliable and trustworthy quarterback for your remodeling team. He holds all his subcontractors to his high standards. Would hire again without question for any need at the home.

- Kelly S.

Champion Windows and Home Exteriors of Charlotte

Absolutely incredible!!! John Danza and the staff made sure that I was completely happy and satisfied with my amazing sunroom! Truly a dream come true!! S. Cathy Montgomery

- Sarah Cathy M.

ReVision Design/Remodeling

We recently completed a whole home remodel and addition with CASE Design/Remodeling and we are incredibly pleased with how everything turned out. We trusted them from start to finish as we worked through the design and planning phase to the actual demolition and renovation. We loved our house, but the 1970s design meant that the majority of our square footage was relegated to two rooms: the dining room and the formal sitting room. Meanwhile we had a very small, closed in kitchen and an outdated master bathroom/closet combination. Our goal was to utilize the living space better with a more open arrangement and to get the closet out of the master bathroom so we could use the space better and add a bathtub. We worked through some floorplan ideas with Rob Foster, a local draftsman who was recommended to us, and he led us to an arrangement we thought could work. After deciding on CASE as the contractor, we took our plans to them for tweaking and for the final overall plan. Melissa Haas was our designer and she did an incredible job of converting the hard work we'd put into our dream boards (digital and tri-fold poster board!) into a reality that we loved. We didn't feel like we were sacrificing anything along the way as she helped guide us through the selection process. Melissa's expertise and way around the design software made the selection and design process exciting and much less stressful than we thought it would be. Her knowledge of materials and costs helped keep us on track as she made suggestions that aligned with our vision AND were within our budget. I cannot imagine having to make these decisions on our own because we really leaned on Melissa for her design background and as a check on the ideas we had. Melissa listened so well to how we wanted our space to function to fit our family's needs and created that with a large kitchen island with ample storage; minimal upper cabinetry to maximize window lines and natural light; a functional pantry for all the things; a spacious drop-zone/laundry room; a stunning master bathroom with a herringbone accent shower wall and deep bathtub; and a screened-in back porch that provided connectivity between our master bedroom, addition and backyard. During the pre-construction walkthrough with our project manager, Seth Alexander, he was so professional and easy-going, and we knew we were in good hands. Seth was honest from the outset that not everything was going to go right. And he was right! Things didn't always go as planned. We were remodeling an entire house and adding square footage at the height of a global pandemic. We ran into issues with some of our cabinetry being the wrong size/color and small problems arose here and there throughout the process. But Seth reassured us of the second thing he said that first day – things are not always going to go right, but they will be right in the end. And again, he was right. To be honest, there were a lot of small issues along the way, but Seth was ALWAYS up front with us and ALWAYS made things right. Seth picked up on the very first ring of every one of our countless calls to him. Honestly, Seth's responsiveness and willingness to make things right are alone a reason we would hire CASE again. In the end, there was only one unfixable issue related to our original plan for a wood burning fireplace and building requirements that would have required the chimney to be more than 10 feet above the roof line. We ended up settling for a gas fireplace. Every other part of the project actually exceeded the expectations we had and turned out absolutely beautiful. Not to mention – on time and within budget. Even with the delays we experienced, the team managed to get us back into our home within the original timeframe promised – 5 months. A major component of the successful timing was Mike Whitham – the master craftsman assigned to our project. Mike was able to keep things moving forward even when subcontractors were busy on other projects (again, height of the pandemic and remodel renaissance) by doing the work himself. And Mike's work is IMPECCABLE. His attention to detail is without measure and he treated every part of the process with care as if it were his own home. We cannot recommend CASE enough for their professionalism and their commitment to excellence. It was truly a pleasure to work with Melissa, Seth and Mike – we trusted them and laughed with them and felt it was a little bittersweet to wrap up the project. We wanted the house to be done – but we didn't want to miss out on seeing them anymore! CASE took on a big job, with two perfectionist, persnickety homeowners, and left us thrilled with the results. We are so thankful we took the plunge when we did and now we are able to enjoy our beautiful home!

- Maureen H.

Mike was extremely professional and collaborative on the exterior design changes.. Crown provided examples, and electronic CAD links, to experiment with different materials from mock drawings, to assist with transformation of older home (40 + years) to a modern design. Addresses were provided of previous Crown work sites with color and material themes similar to our interest, to help with visualization during design phase. Once selection made, Mike and Justin led a team of highly skilled workers to deliver an amazing product. Team was very collaborative along the way, and we highly recommend Crown Builders.

- Janet N.

Porch Conversion of Charlotte

The crew workers were fantastic! Their leader, Lorenzo, is amazing! He is a perfectionist, and hard worker. The porch was completed in two days, and it is BEAUTIFUL! We shopped around, and got estimates from several companies. Porch Conversions was not the cheapest, but was by far the best QUALITY ! We could not be happier with our porch! Their follow up visit and walk through after it was finished, we were given a year's supply of cleaners and even the rags to take care of our porch! We LOVE the people AND the company!

- Wayne M.
Patio Builders in Mooresville
Find Sunroom Patio Enclosures in
Sunroom Patio Enclosures in Mooresville