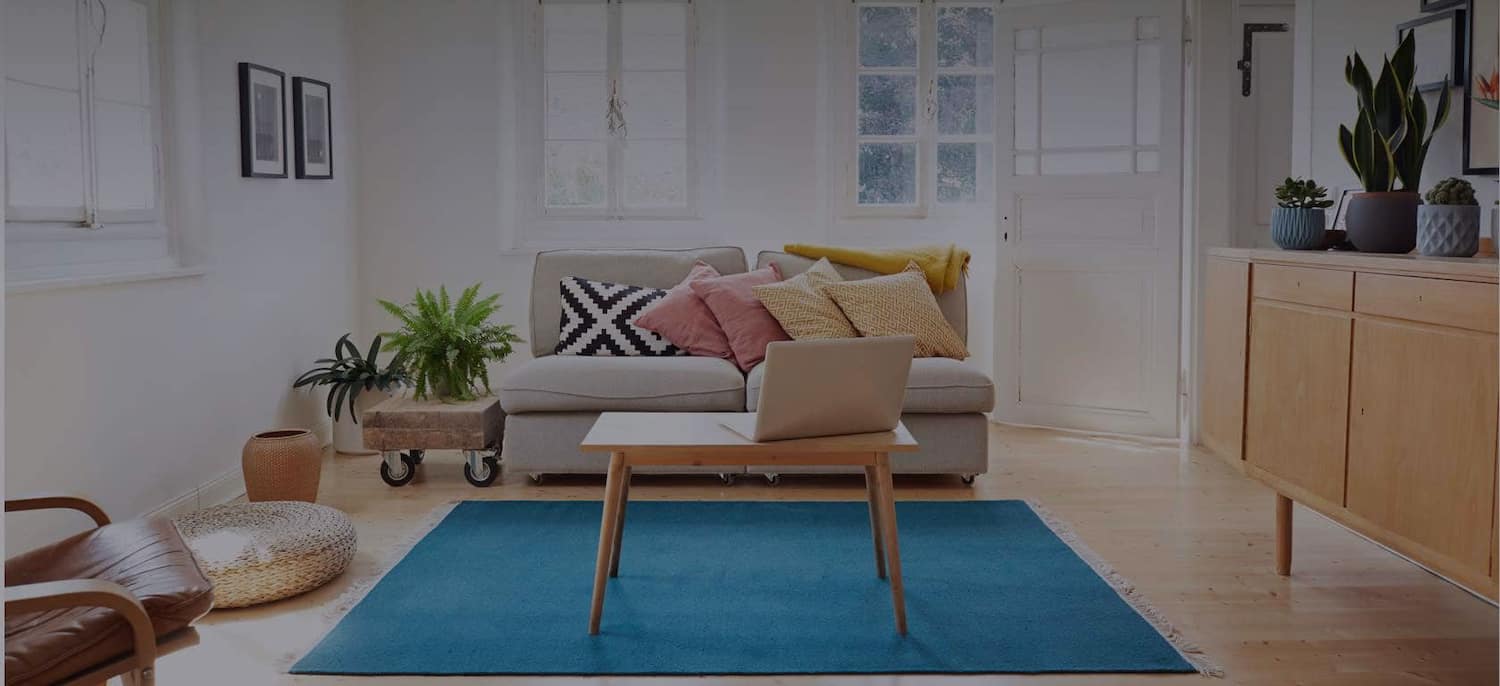 Get matched with top Dumpster Rentals in Ashley, MI
There are 0 highly-rated local dumpster rentals.
Recent Dumpster Rental Reviews in Ashley
They came and removed some old junk and scrap I had. They were very quick and thorough during the job; when talking with them, they were very professional and polite. Will hire them for any job I have in the future!

- John M.

It was great. He was on time super friendly. He also helped me with a few items I could not put in the dumpster myself.

- Glen D.

Went very well. There was a bit of a mix up which they 100% apologized for and it was nothing that hindered the dumpster usage. We will definitely us them again.

- Ann W.

Very courteous and helpful on the phone. No problem scheduling a dumpster drop-off & a pick-up a week later. I should have gotten a larger & longer dumpster but I failed to take into consideration that all the new materials would come with cardboard & foam that would also need removal. Thunder Bay was very accommodating in emptying the dumpster as well as several bags I had stacked around it...at a minimal upcharge for the added volume. I wasn't too crazy about how they slid it off the trailer onto the driveway with a thud (no wheels). Glad I don't have an asphalt drive. Make sure if you need wheels you request it.

- Mark B.

UPSTATE RECYCLING & CONTAINERS

For a dumpster service, they have figured out the needs of a DIY person, and got a dumpster when and where I needed it.

- Eric M.
Dumpster Rental Services in Ashley
Rating Not Available

Pros who have not yet received a review do not have a rating displayed.

Business Description:

Septic field Installation and repairs payment program down payment required and momthly payment plans with no interest charges.

Rating Not Available

Pros who have not yet received a review do not have a rating displayed.

Business Description:

Did you know that Fair Salvage has a new waste division? That's right! Now we can take care of your roll off container needs for all of your construction sites. By offering 20, 30, and 40 cubic yard containers; we are sure to have the right size container for your project.

Business Description:

Storm Damage Contractors and Insurance Claims Specialists for Residential and Commercial Structures. If your home or business has been damaged by hail, lightening, fallen trees, wind, water or other storm-related or natural causes, finding a qualified contractor in Michigan who can help you repair the damage with little or no out-of-pocket costs on your end, can be quite difficult.

Recent Review:

The worst. A nightmare. On August 2, 2015 there was a storm in our area with large hail and high winds which caused extensive damage to many homes. My wife mentioned to a neighbor that we had developed roof leaks and needed to get someone out to estimate the damages. She told us she had the same problem and had her roof replaced by a company that was doing work in the area. A short time later a salesman showed up at the door saying the neighbor sent him over. He looked at the roof and said we did have storm damage and that our homeowners insurance would cover most of the repairs. We asked where the company was located and he said down state. We expressed concern about any maintenance or possible future repairs needed due to the distance (approximately three hours drive) and he stated they would be opening an office up here due to the high volume of work they were doing in the area. This never happened. When they started to replace the shingles on the left side of the house, Jason pointed out that the decking boards were all rotted and needed to be replaced. When we viewed the damage, which was extensive, we stated that from the few rafters we could see, the rotted ones would need to be replaced. He assured us that they were "okay, still had good wood" and didn't need to be replaced. After the new decking boards arrived we had to go to a doctor appointment in Saginaw and were not here to see them installed thus did not see the condition of the rafters. When we returned the shingles were being installed. When all the shingles were installed we pointed out to Jason and Ron (when he came to get the final payment for the job) that there were several shingle edges standing up one or more inches and that the roof surface was "wavy". They both assured us that when the weather warmed up the roof would be fine. We had had water damage on that side of the house so after the roof was repaired we began tearing out dry wall and ceiling tiles for repair which exposed a portion of the rafters. At this point we saw just how bad the rafters were. We went into the "cubby holes" upstairs and were shocked to see what they had done. The decking boards were up and down and gapped open in places. They had jammed several old 2"X4" boards between the decking boards and the rafters to give them something to nail the decking boards to. Every rafter was rotten along the top edge; one rafter was broken and pushing on one of the electrical wires. There were also three vents on that side of the house that were removed and never replaced. Thus there is now inadequate ventilation in the "cubby holes" adding to the problem of condensation. We live in northern Michigan where we can receive feet of snow at a time which puts a lot of weight on the roof. There is no way that those new decking boards and shingles should have been installed on those rotten rafters. They put us in danger and did the shabbiest work we have ever seen. We are in our mid-sixties and had to crawl around in "cubby holes" on our hands and knees to sister new 2"X6"s to the existing rafters for needed support. (We have before and after pictures.) We have no idea what condition the rafters are in from the cubby hole wall up to the peak as that portion is the enclosed bedroom ceilings. It is now one and a half years later and the shingles are still standing up and the roof is still wavy. We had ice damns under the shingles over the winter and when they melted all the water leaked into the "cubbies" and onto the new ceiling tiles and dry wall that we replaced. We started calling about having this problem fixed in March. We have made at a minimum of two calls per month with the promise each time that someone would be coming out to take care of it. We are now into September and are still waiting to have the repairs made. No one has even come by to look at the problem.

Reviewed by sandra m.

Business Description:

We are a full service Real Estate Brokerage, Construction, Renovation, and Property Management firm. We service residential, commercial, and industrial property improvements and repairs through out Michigan as well our Realtors, help buyers and sellers all over South East Michigan and the Thumb of Michigan. We have offices in Richmond, Mt. Clemens, and Eastpointe for your convieanance. We have experts the specialize in Foreclosures, Short Sales, Investors, Horse Properties and vacant land. Th...

Recent Review:

Rating Not Available

Pros who have not yet received a review do not have a rating displayed.

Business Description:

248-634-3867( DUMP) TRAILER SERVICES @ ALLSIZE DUMPSTER RENTALS FOR RESIDENTIAL COMMERCIAL INDUSTRIAL MULTI PURPOSE GENERAL HOUSEHOLD CLEAN-UPS MOVEI NS-MOVE OUTS ESTATE SALES & CLEAN-OUTS CLEAN GARAGES ATTICS BASEMENTS REMODELS ROOFING & NEW CONSTRUCTION DEMOLITION WASTE REMOVAL JUNK REMOVAL CLEAN-UPS

Business Description:

Building or remodeling a new home is easier for you and your contractor with professional services and rentals from our construction company based in Port Sanilac, MI. with 20 years of hands on carpentry experience, ownership of construction company, and general manager experience, Patriot Builders provides new construction and remodeling, as well as dumpster and forklift rentals, for your project's quick finish.

Recent Review:

From start to finish I could not be happier.   I had an idea (a rough idea) of what I wanted to do.    Dan sat with me (listened with patience) and helped me work through the details of my project, he talked to me about what was important and what was not... after he helped me design the building and details that went along with it.    Along the way he worked with me to make adjustments to the design, as well as offered ideas and solutions to reduce my cost (he saved me about 15%).   There were things I didn't think about when I put my plans in place, Dan communicated with me along the way allowing me to think through the changes as well as the pros/cons of doing so.   There were changes we made along the way that make a lot of sense now that the building is complete.   Amazing work!!!
To find a builder who can complete the work start to finish, stay true to his commitments, and more importantly listen to you is not easy to find.   Dan fits this mold.
I have worked with at least 10 builders in the last 20 years...   this is the first review I have written.   The reason I am writing this review is Dan did an awesome job!    From start to finish communication was great, the work was awesome, and the price was right.    With 100% confidence I would recommend Dan and Patriot Builders to take on a small project to building a high end 6,000 sq foot home.   I am attaching my personal cell phone if you would like to personally talk to me - Frank (913) 461-7217  I will be more then happy to show you the work he did.
Dan, thank you!   Its nice to work with folks who get stuff done!


Reviewed by frank m.
Explore Our Solution Center for Helpful Dumpster Rental Service Articles
Dumpster Rentals in Ashley