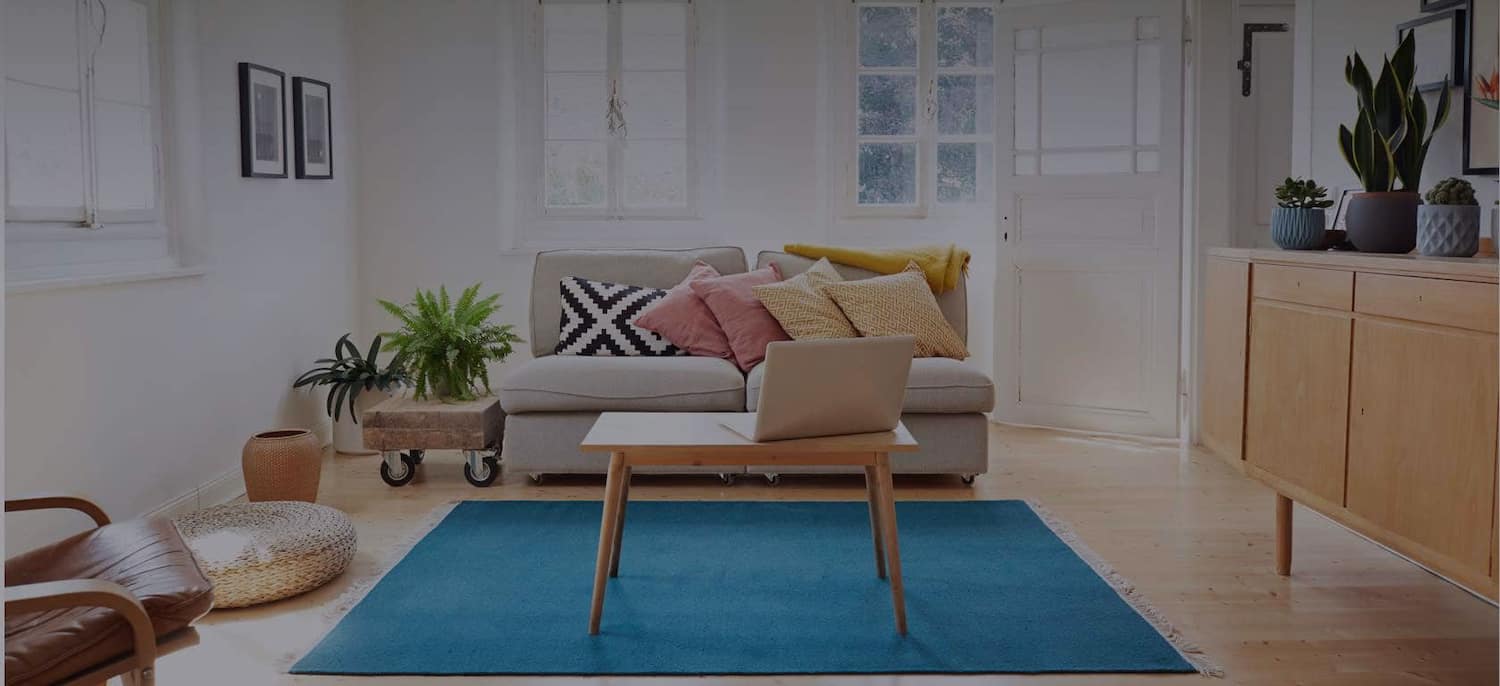 Get matched with top Deck & Porch Contractors in Cunningham, KY
There are 4 highly-rated local deck & porch contractors.
Deck Companies in Cunningham
Business Description:

We do not manufacture windows or doors for homes nor do we use Insulated glass. Strafford Window Mfg. manufacturers custom wood windows for barns, sheds, stables, pool houses, cabin, porches and interior applications in the home. Our windows are made of all wood and single strength glass. Call for pricing on Tempered glass. Strafford Window MFG. manufactures Sashes, Transoms, Single Hung Window Units, Hopper Window Units, Fixed Window Units and Screens.

Recent Review:

These windows are solid, well built and look great. I will be ordering more for my house.

Reviewed by Don P.

Business Description:

Hello Everyone! Spring is around the corner!🌺 Do you need a tree that needs done or any landscaping services you would like too look into? We are Fully Insured, Offer FREE Estimates, and now servicing the Tri-State Aera! We care for trees through pruning, trimming, securing broken branches, specialize in multiple particular types of tree, or focus more on tree planting or tree removal.(Your Choice!) We also specialize in your landscaping & hardscaping needs,rock, stone, concrete and pavers, ...

Recent Review:

Left holes, and hit the gutter. The front yard is a mess and debris. They lied and said they would be coming but they didn't.

Reviewed by Velvet S.

Business Description:

Amazing EZ-Screen Porch Windows are uniquely designed and custom-sized screen porch windows made to fit existing openings without expensive re-framing. They are also ideal for new construction. It's easy to enclose your outdoor spaces. Versatile, rugged and attractive, they're also a snap to operate. Open, they let the breeze in, closed they provide protection for rain, snow, wind, dust and the summer sun. Light weight, but heavy duty. Amazing EZ-Screen Porch Windows are constructed of ...

Recent Review:

It went perfectly. I called and spoke to the office immediately. They came out the next day on a Sunday prepared to give an estimate and complete the job. Everything is done. They performed quality work with quality products, very professional, clean-cut, honest, efficient, fair price. We are very happy and highly recommend them.

Reviewed by Michele I.

Business Description:

ARCBAZAR provides online architectural design. Services include: New Residential, Remodeling, Interior Design, Landscape, and Commercial Spaces. Clients launch a competition for a project online at ARCBAZAR.com by providing a brief description and images/dimensions. Several Architects & Designers participate in the competition. By the end, Clients receive multiple design packages and choose the best solution. To view completed projects, please visit www.arcbazar.com

Recent Review:

Good for initial idea generation - will not replace an architect familiar with local Building Codes

Reviewed by Jeffrey P.

Business Description:

Free estimates, LLC we are all self contractors I run a three man crew. Additional email - carricotracey@yahoo.com.

Recent Review:

I never heard back from him after he looked at roof.

Reviewed by Shawn H.

Business Description:

Additional DBAs - Layman's Masonry Estimator, Rod Layman Mason Contractor.

Recent Review:

Totally unprofessional. I regret using this company. Rod quoted the work, but the kid doing the job seemed to have never done it before. The chimney needed repair to the top 15 or so brick rows. I had to point out from the ground bricks that still looked (and were) loose after he was "finished". He failed to tuck point one whole side of the chimney. The chimney still leaked after they finished. I went up on the roof to inspect where water might be coming in. The poured concrete cap looked like a someone just spilled a whole bucket of concrete. It slopes toward the chimney vent and water pools on top. Completely useless. The work was "guaranteed" in word by Mr. Layman, but he has not kept his word. I have been calling about the continued leaking for two months and no one has come out. I also found a broken 6 ft extension pole in the gutter which they were too careless to remove after dropping it.

Reviewed by Alex K.

Business Description:

Isaacs Exterior Specialist- We are fully insured,free estimates, 25 years experience, travis- 859-285-9154 william- 859-621-2334 office- 502-535-5020 we do just about everything on the exterior of a house and even some on the interior. Everything commercial and residential. Our main specialty includes roofing, from shingles, to metal, to epdm, torch down, copper, and any other roofing systems. Also replacement windows, vinyl siding, hardy plank, stucco, interior and exterior painting, new ...

Recent Review:

They were responsible for putting on a 20x18 ft extension on our existing pole barn. The crew showed up the first day and dug the posts and set them efficiently. After that the entire project went downhill. The trusses on the existing barn were apparently not standard. They attempted to jerry rig the roof supports by CUTTING in more than 1/2 way into the 2x6 support and setting up the trusses in the cutout! They said they were going to reinforce it later. Obviously we told them this was unacceptable and they had to remove the ruined supports and order the correct trusses. It turned out they said it would take weeks for those trusses to come in so my husband ended up making some of them on his day off. The owners son is on the crew and wanted to make them out of soft pine instead of the normal standard harder wood used for supports. We had to demand the proper wood for the job. One of the supporting posts had moved after it was set. They put the barn up around it anyway. It was so bowed a gutter could not be put on properly and drain. We had to ask that they fix it. They did fix it but again my husband did most of the work. The actual placing of the metal is sloppy. They consistently misses screwing the supports when putting the metal roof on. You can see multiple screws on the underside of the roof where they missed the boards entirely. They also never used a chalk line when attaching the sides of the barn. The screws are in wavy lines with nothing straight or neat. We changed the color of the barn trim with this job. They spray painted over the old trim "to see if they could get it to match" but over sprayed all over the place. It looks sloppy and never asked us about painting the metal. When confronted about the mess he said he would fix it. Some of the "fixes" involved scrubbing with a solvent (which didn't clean it all up) or placing 3 scraps of siding on one corner where the overspray was. They never showed up before 10:30 except for the first day and also didn't get much done the days they were there. He constantly asked for more money in smaller increments to "buy supplies" which was not in the arranged contract. He said he had no cash flow. From a project management standpoint they never had everything they needed and would go to the store to get whatever they needed and come back hours later or not at all. The project took 45 days but could have been done in a week with an efficient crew and better project management. The main shingled house's roof was subcontracted out to a crew that did not speak English. I do not know their name. They completed the roof in two days and did an OK but not perfect job. The weather was a little cold to allow the shingles to set properly. I did not know this at the time or would have asked them to do it another day. I hope it will be ok. They could have cleaned up better but at least these guys showed up on time and actually worked hard.


Reviewed by Laura M.

Business Description:

Superior Subcontracting Services

Recent Review:

Kept making promises of when the job would be started then would keep putting the start date.

Reviewed by Edward S.

Business Description:

Local dealer of Sundek products. May request quote via website form. Contact for additional information.

Business Description:

Factory direct service. ShadeTree® Canopy Systems are a unique, patented shade system. The canopies can cover LARGE as well as small patios or decks. There are several styles and fabrics to chose from. A patented wind-release mechanisms helps reduce wind damage.The systems are custom-manufactured to each customer's specifications, then shipped directly to the customer. The systems were designed to be a do-it-yourself-installed product, however, local installers can be referred if customer req...

Recent Review:

Very professional, great quality and easy to order with their directions.

Reviewed by Norma P.
Recent Decks & Porches Reviews in Cunningham
The deck is awesome! The quality, attention to detail and appearance exceeded my expectations! Joe and crew were top notch. They were in and finished in two days, they started when they said, no delays. I would definitely recommend and use Homecore again.

- Rich O.

Purchase Area Construction & Flooring

I hired Purchase Are Construction to build a front and rear porch. They were very helpful when the planning and went above and beyond my expectations. Would definetly recommend.

- Brittnie L.

Particular services not provided, but very informative, professional consultant whom provided alternate source for services.

- Judy C.

We are very pleased with L & L Construction. They do very good work and charge fair prices. 6/24/12: sorry to say they did not return as promised to fix / re-do poor work on the plastic ceiling over our patio.

- sandra c.

They were responsive, professional, and when they told me the price for materials and gave me a time line, it was spot-on.

- Robert R.

Chris Hawkins Construction

They were really great. I liked everything about their service. They were clean and picked up everything. They made sure we were happy with their work.

- Jennifer L.

I liked him pricing, it was great, punctual, fast and some people that work hourly, sometimes they work slow but he worked pretty fast. I hardly paid him anything. He does a wonderful job. You don't know you had a bad job until you get somebody that does a good job. I liked the feel of the deck because after the other guy the deck was so wobbly when you walked on it. It was like you were in a boat. It was level, sturdy and we went from a one to a ten on a scale. Ten being the best and we were at a one with the other guy. I have other projects and I really don't want to give him good marks because I don't want anyone to take him away.

- phyllis r.
Deck & Porch Contractors in Cunningham