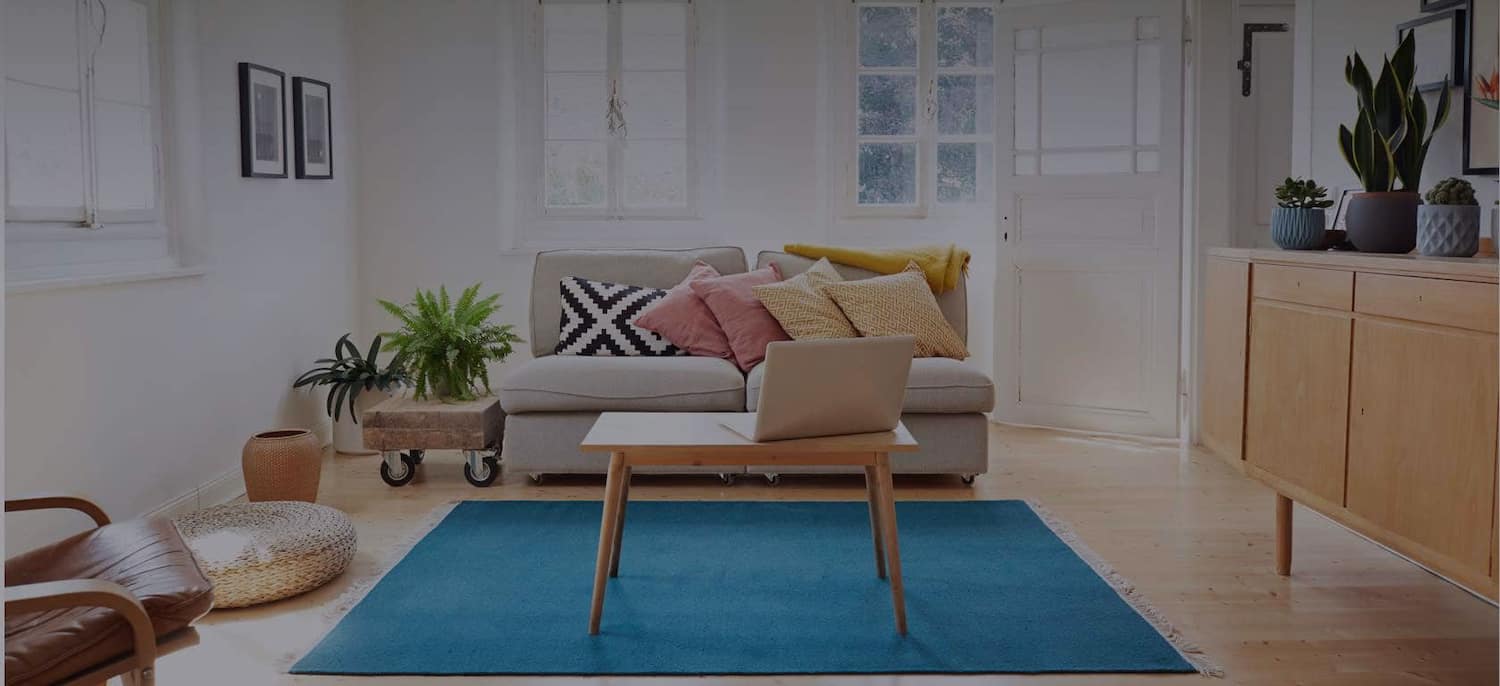 Get matched with top Home Builders in Des Moines, IA
There are 18 highly-rated local home builders.
Recent Home Builder Reviews in Des Moines
Previous owners had sprayed popcorn finish on the walls and ceiling of my garage and I just wanted a light grey modern textured finish. Troy and his team masked off and covered the floor, were able to take off all the popcorn finish, mudded the drywall seams and sprayed an attractive orange peel finish. The garage has a steel beam and even though the smell was rough for a couple days, they oil based primed every surface and put an attractive finish coat on everything. My 1970s house now looks like brand new construction, but better. The team was trust worthy and I had no concerns leaving them to work on the house, they worked even on weekends to finish it up and they were very attentive and detail oriented. I highly recommend Accurate Painting!

- Douglas C.

The jod was completed in one day. There was no evedence of the painters being there after they left. Super clean.

- Ralph K.

Buresh Home Solutions, Inc.

They were extremely professional. Price was the reason why I didn't go with them. As far as quality and everything else, I would give them an A.

- Mitchel M.

Premier Construction Services

Adam and all his team were top notch. I had heard horror stories from friends building with other construction companies and I thankfully didn't have any of that. Adam is a good communicator, returning calls and is available anytime an issue arose. His crew was great and all the subs, pleasant and open to suggestions, good with problem solving, and picked up after themselves. Highly recommend.

- Susan E.

Premier Construction Services

It?s a good group. I?m familiar with them outside of work that I have done with them and I know the owner of the company, he?s a great guy and they do good work. They are a little bit pricey, but the quality is worth it. There was no charge for the quote.

- Bruce L.

Premier Construction Services

The addition went well and we were in after about 7 weeks - it would have been sooner but there were some weather issues (of course). The remodeling section went OK, but there were a few hiccups. Adam and his crew were great and friendly, but some of the subcontractors he uses were not giving us the time and attention that we felt we deserved with a project this size. There were a few times where we had Adam call them back in so they could get it right. The drywallers left CRAZY messes (mostly from our popcorn ceilings being scraped but seriously, we are trying to live there), and the electricians would come, leave, come back a couple of days or week later, leave again - just never getting the thing done. One part involving the video lines was drug on for over a month while work went on around it. When it came to the interior finish, which is Premier's crew, they were awesome. We love the look of the remodel and our new kitchen is amazing. The workers, Mike, Jessie, Curt, and Tim did great and they finished everything in a timely manner. My kids felt totally fine around them and they would take time to chat with my family and pet the dogs. We did have some miscommunications at the end with some punch list items but those were resolved eventually. However, during the whole process, Adam was always available via email, text, or phone. Even with the subcontractor issues I described, I would not hesitate to use Premier again and I have referred a couple of coworkers and friends to them. This was a very large project and now that we are all done and have been living in it for a few months, we LOVE it. We get many compliments from friends and family. Honestly, we wish we would have done this years ago... :) I have given Adam permission to use us as a reference and please feel free to ask him for it and call if we can help give you more information.

- Robert N.

Premier Construction Services

We contracted with Premier Construction in early February to break ground on a 20x20 living room addition off our home. Working with Adam was about as easy as it gets. I contacted him after reading positive reviews on this site and we met for an estimate within 1 working day. It took all other contractors nearly a week to respond to me. After walking through a few different idea scenarios, Adam worked up a quote based off of what we wanted and kept it exactly in the budget number we needed it to be. We had set aside $40K for the project but really didn't want to get all the way to that number (more like $35K-$38K) to leave room for the unforeseen costs that are always involved with projects of this nature. We signed the agreement in mid-February 2014 and Adam and his crew broke ground the first week of March as promised. Overall, the build process was very smooth. The only hiccups to the 5 week timeline were changes that we wanted made to the original plan that extended the process further (upgraded doors/windows and heating a/c unit). If we ever had any questions with the project, Adam would always return phone calls or texts within the hour. I never felt out of the loop or out of touch with him throughout the process. For a Type A personality like myself, that was probably the most important thing to me. After the 5 week timeline we had a great new room that we're extremely happy with. We also came in exactly at budget. We are even having Adam come back to build a new deck off the addition this summer. Overall, we are extremely pleased with the experience and would recommend Premier Construction to any family or friends in need of general contracting.

- Timothy C.

Premier Construction Services

I hired Premier Construction to build my custom dream home. I could not ask for a better outcome and overall building experience. Adam and his team guided me every step of the way with great feedback, product knowledge, recommendations, and ideas. I could not be happier with the final product! Not only does my home exceed my expectations with quality, but also with Premier?s one-of-a ?kind touches throughout the house. Their innovative ideas provided me with options for maximum practicality for each living space, as well as creative designs that achieved the "WOW" factor I was envisioning, but didn't know how to achieve within my means. Adam and his team were extremely friendly, supportive, and helpful throughout the entire experience. When I made last minute revisions, they did not hesitate to put in the extra effort to complete my desired results. I was very appreciative for their sense of urgency and accountability. I am miss having them all around! The project was completed, start to finish, in just 4 months. Adam consistently provided helpful walk-thrus with me explaining the progress on the timeline and budget. I always knew exactly where I stood which provided me with ease and confidence throughout the entire process. I highly recommend Premier Construction for any home remodel, room addition, or custom home. They provided me with excellent service, quality craftsmanship, great communication, and outstanding results.

- Kristin H.

Premier Construction Services

,We contacted Adam, owner and operator of Premier Construction, after purchasing a lakefront home that had a beautiful yard and views, but was outdated and not large enough for our family of 6. We had read good reviews about Adam and his crew so decided to give him a call. He arrived at the time he said he would and was very friendly and listened to what we envisioned for our home. He immediately had ideas and knew what would work and what wouldn't. For example, I mentioned vaulted ceilings in the addition. He explained that while possible, the look from the street would be odd since the original roof was low. I appreciated that because I did not want something that looked out of place or didn't blend in with the existing home. He listened and got back got to us in a timely manner with an estimate and computer drawings of what the addition would look like -eliminating the need for an architect. His price was very fair and he tried hard to keep his price low. For example, he reused 2 large existing windows, thus saving us from having to buy 2 additional windows. He was very easy to work with and did not overcharge us for making a few changes along the way. He also did work in the original part of the house- eliminating popcorn ceilings, changing all the doors and woodwork, tearing out an oversized fireplace, combining 2 bedrooms into one, tearing out the bulkhead in the kitchen, and adding a peak to the roof of the house for added curb appeal. We were impressed by the people who worked for him. They were quite skilled and did great work. His foreman, Mike, was especially nice and made sure that everything was done right. Overall, we are very pleased with Adam and Premier Construction and highly recommend them. We would not hesitate to use them again. Our house has reached its full potential now and we absolutely love the addition. It is so beautiful and suits our needs perfectly!

- tim h.

We had a leaking roof. Our neighbor had researched and chose DeWit Roofing, so we had them do an estimate. The estimator was very thorough, climbing on the roof to get an accurate picture of the problems and the costs to fix them. The day of the roofing job, a very professional, efficient team arrived and finished the job in one day. The roof looks great. We really enjoyed working with DeWit Roofing and would never hesitate to use them again.

- Dawn and Ron L.
House Builders in Des Moines
Explore Our Solution Center for Helpful Home Builder Articles
Home Builders in Des Moines